Taking the URL from your email, open up Load your Playlist or File/URL. This is the top left button on the IPTV Smarters home screen.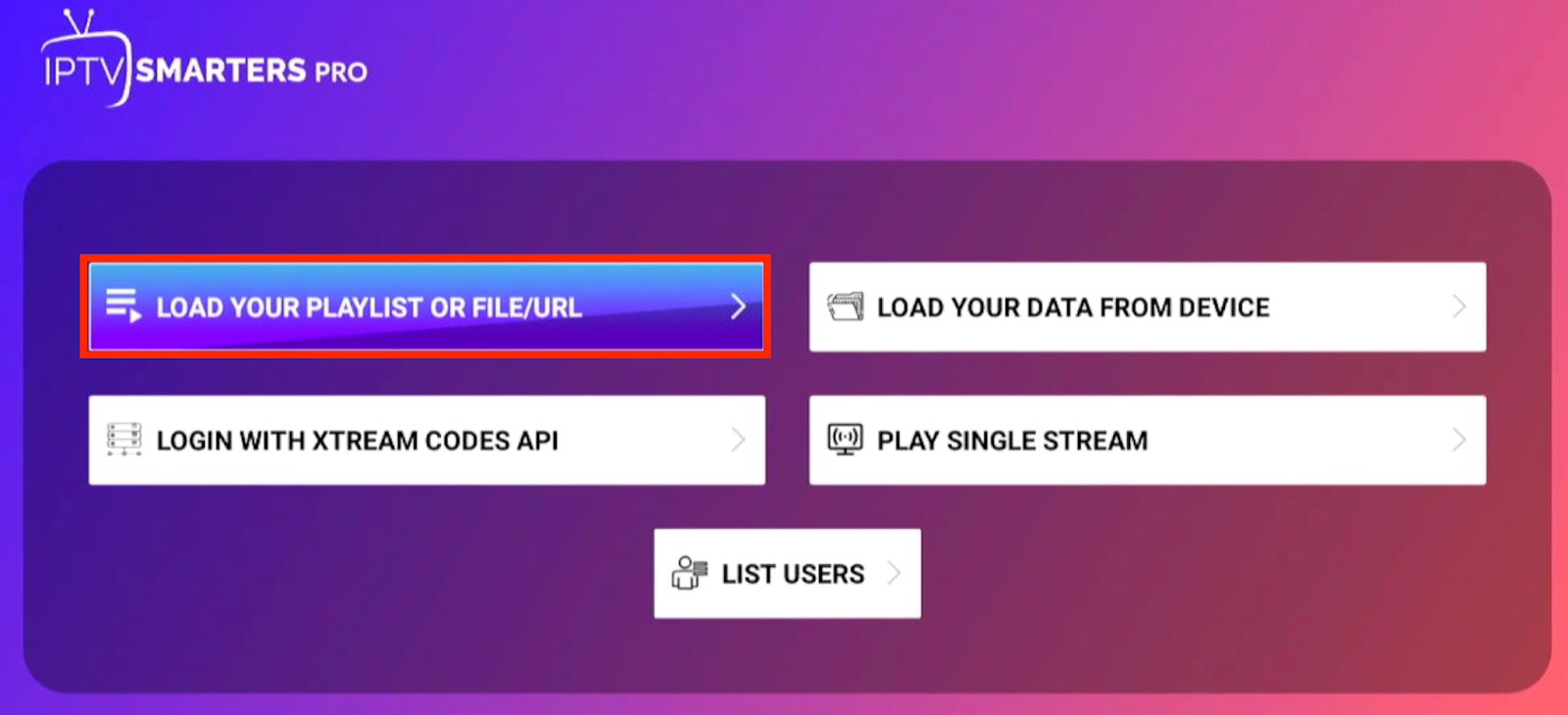 And you should see a menu like this. Click down to the Playlist Type section and then click the M3U URL button.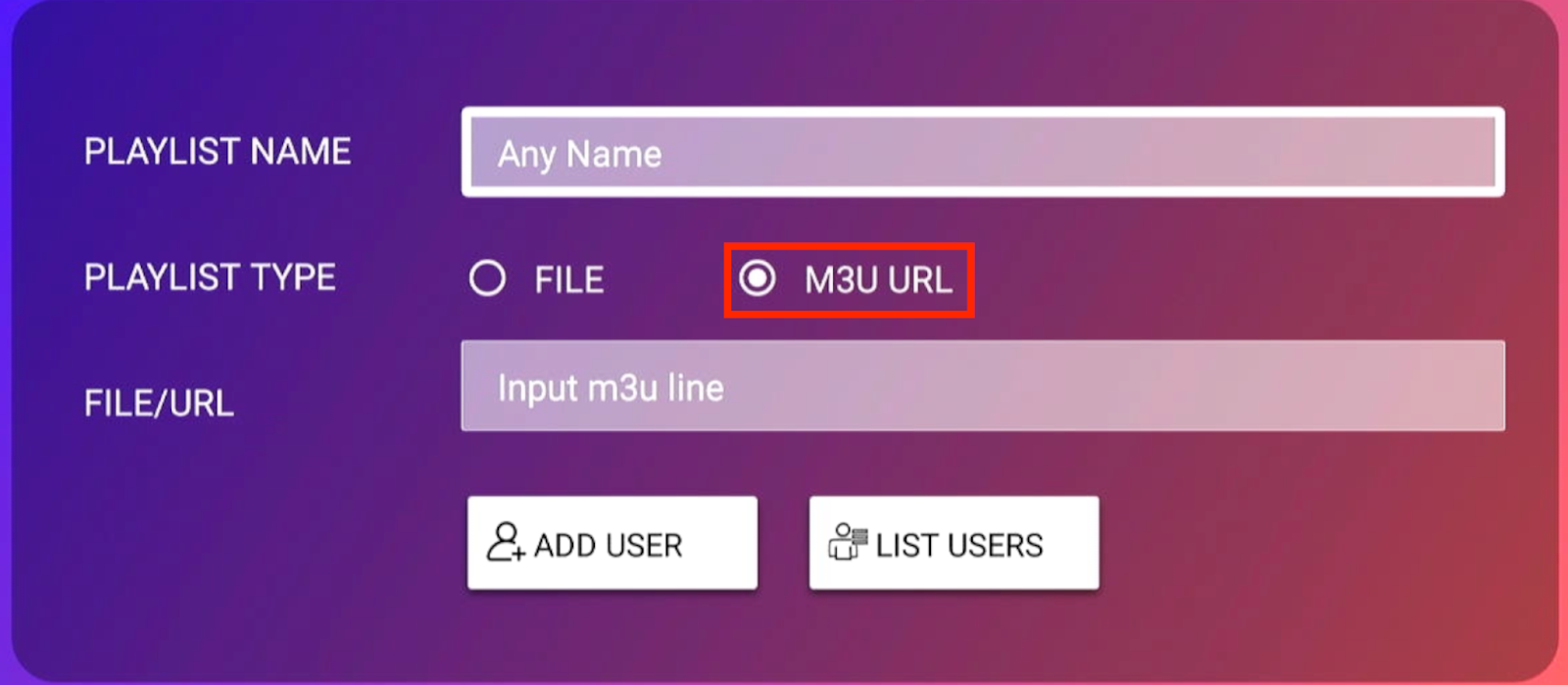 Then all you have to do is type in the URL you received from the Apollo Group team.
Here's what it looked like when we did it, but you won't be getting our link!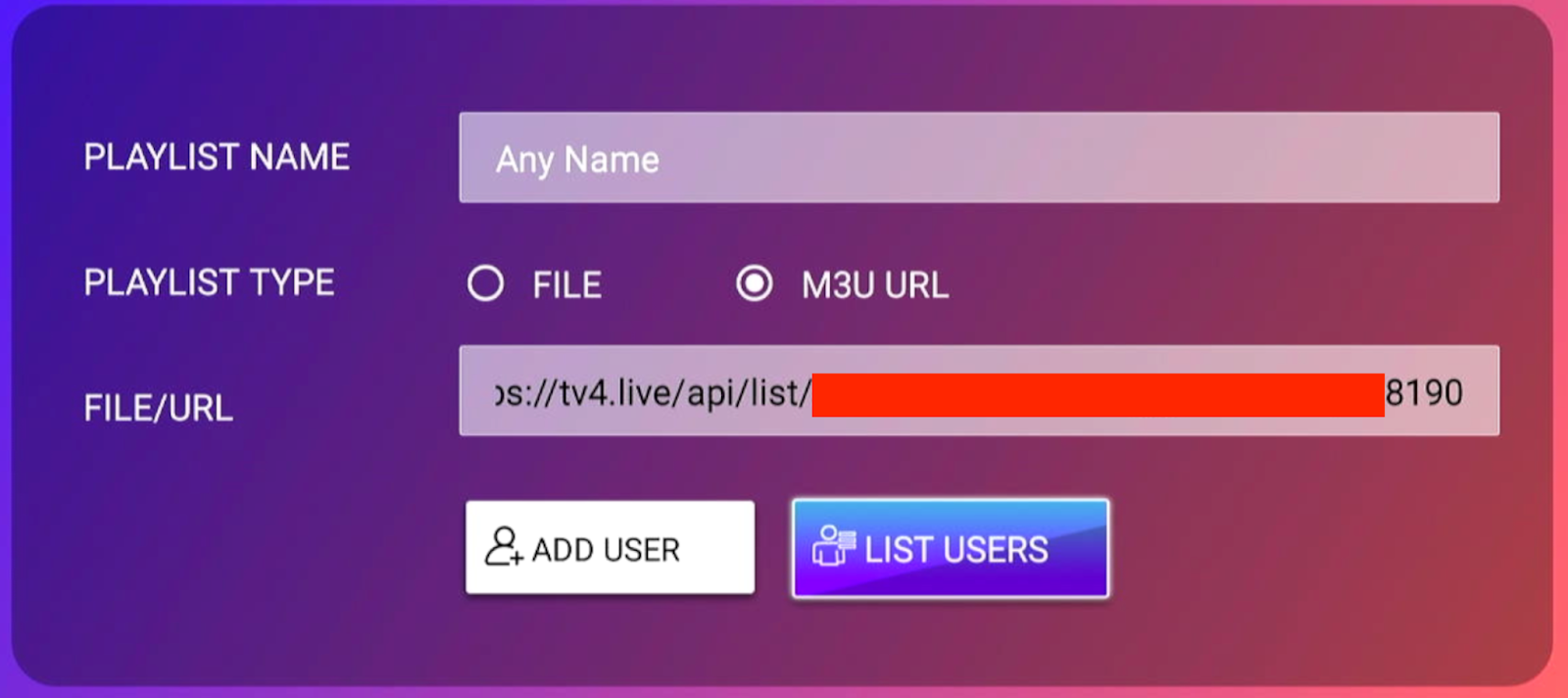 Then click Add User, and you should be redirected to this screen.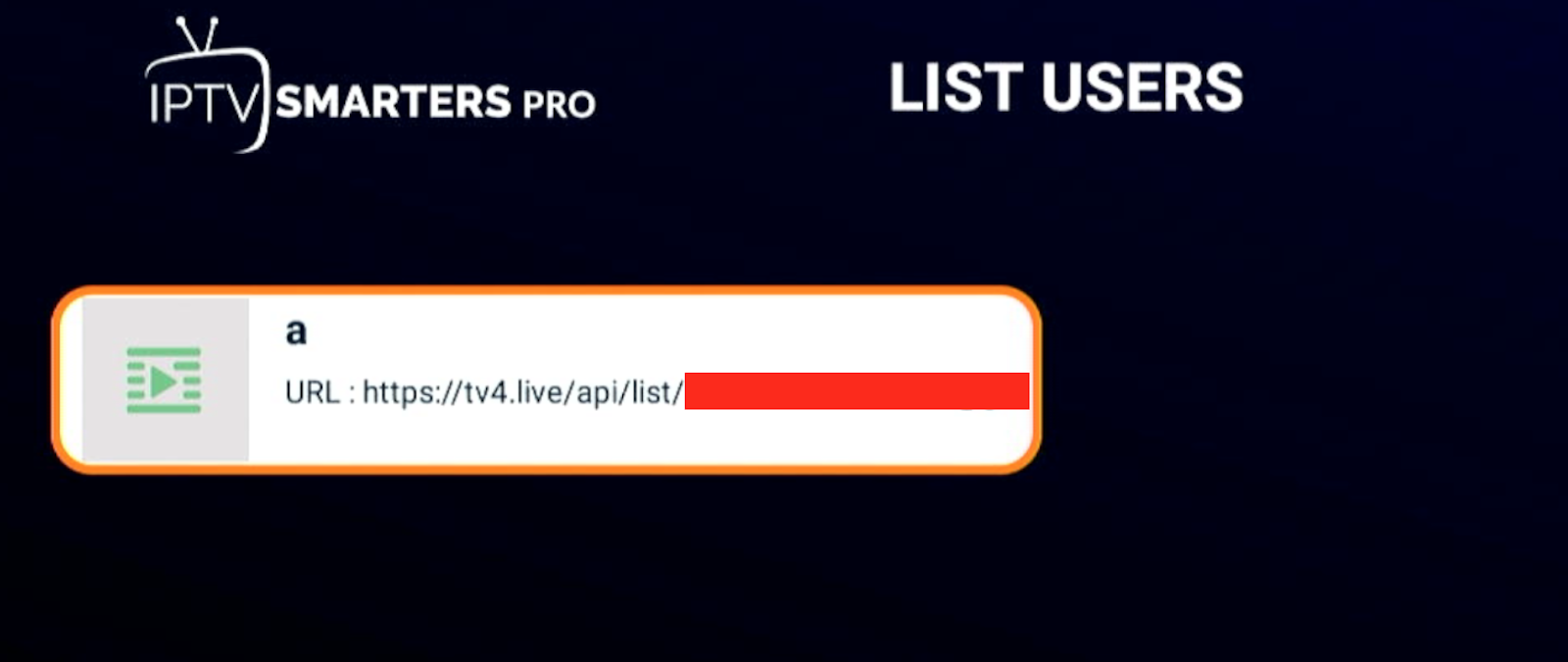 And there's the Apollo profile that we set up
Clicking on this link will take you to the IPTV home screen where you can find all your favorite live channels, TV shows, and movies.