If Netflix is currently available in your country, then why do you need a VPN for Netflix? Netflix users often get a VPN due to the possibility that certain popular movies and TV shows aren't accessible in their locations. To adhere to local copyright and licensing rules, Netflix must impose geo-restrictions. But, by using the best Netflix VPN, we can solve these Netflix issues and unblock video streaming. Free Netflix VPNs, however, frequently produce errors like "Netflix Proxy Detected." The following guide will cover the best Netflix VPNs, how to install a VPN for Netflix, how to unblock Netflix, and more.
Finding a reliable VPN (virtual private network) to allow you to stream shows from a Netflix library is not easy. Many of the VPNs that claim to be untraceable and allow access to servers all over the world don't even let you load 10 seconds of a show. Talk about frustrating.
Some VPNs will allow you access, but then let you down with poor speeds and unreliable servers. As Netflix releases more movies and shows with higher definition streaming, it is very important that you get optimal speeds when streaming.
VPNcheck's industry experts have tested and reviewed numerous VPN services and found the best VPN for Netflix.
With this guide, we've summed up the five very best Netflix VPNs to let you access different versions of the service, or easily access Netflix's libraries from geo-blocked locations.
A Quick Look at the Top 5 Netflix VPNs
NordVPN – The best VPN for unblocking Netflix and accessing multiple Netflix libraries.
Surfshark – Offers excellent value as a Netflix VPN and provides unlimited simultaneous connections.
Atlas VPN – Reliable VPN for streaming Netflix and getting past a Netflix VPN ban.
CyberGhost – Plenty of features to access Netflix and provides multiple Netflix-optimized servers.
ExpressVPN – Popular among VPN users and works well with streaming platforms such as Netflix.
Why Do You Need a VPN for Netflix?
With hundreds of millions of subscribers, Netflix is the world's biggest online entertainment service provider. Netflix expanded significantly and began providing services in more than 190 nations.
Many people were thrilled when Netflix announced its global expansion since it meant they could now watch their favorite movies and TV series, which were previously only available in a few countries. Most consumers believed they would have full access to the entire Netflix library as soon as it became available in their region.
Things did not turn out as planned. Netflix still offers plenty of binge-worthy content, but much of it is geo-restricted.
Plenty of hearts were broken even though the corporation never committed to making its complete library available to users worldwide. Many were unaware of the restriction until they signed up for the Netflix service.
Although Netflix has legitimate reasons for geo-restricting some content, it is, to put it mildly, annoying for viewers like us. Can we take any action to change it? Can we circumvent this restriction and access multiple Netflix libraries from different regions?
Fortunately, there is a method to get around the geoblocking and the Netflix VPN ban. All you have to do is get a reliable VPN with quality VPN servers – such as NordVPN – that will allow you to stream Netflix movies and TV shows.
Netflix Geo-blocking and Why Netflix Bans VPN Services
If you've ever attempted to use a VPN to access Netflix, you will know that it is not always possible. Netflix prohibits the usage of VPNs when streaming. As a result, Netflix is incompatible with the majority of VPNs.
Fortunately, NordVPN can circumvent Netflix's VPN restrictions and provide access to all of its video material.

Complex copyright regulations in different countries are the reason Netflix introduced a VPN ban. While the majority of Netflix's material is accessible from anywhere, some movies and TV shows are exclusively offered in certain regions.
A Netflix VPN will direct your connection's network traffic through one of the servers in the region where the content you want to watch is hosted. For instance, you might have your data forwarded through a VPN server in the US if you wanted to access Netflix US content from another region. By masking your real IP address in this manner, the VPN will deceive Netflix into thinking that the access request originated from the US.
However, as I've already mentioned, not all VPN providers, especially the free VPNs, can assist you in doing that.
Netflix invests a lot of money in locating and blocking VPN servers. Because of this, when attempting to stream movies and shows on Netflix, you can encounter a "proxy detected" error.
How Netflix Detects VPNs
A different IP address is assigned to your connection when you are connected to a VPN server. You are not the only person making use of the server, though. At any given time, hundreds or even thousands of users may use the same server. The majority of VPN providers give you and every other user on that server the same IP address.
Every user receives the same IP address for two reasons: For starters, it is more economical for VPN providers. They can cut the membership fee they charge their subscribers and conserve more resources per connection by doing this.
Second, maintaining privacy is one of the key reasons for using a VPN. Online anonymity is more effectively maintained when users share the same IP address on a server.
A massive number of Netflix users frequently log in to a single server while using a Netflix VPN. The server comes under Netflix's notice when a lot of users with the same IP address access it.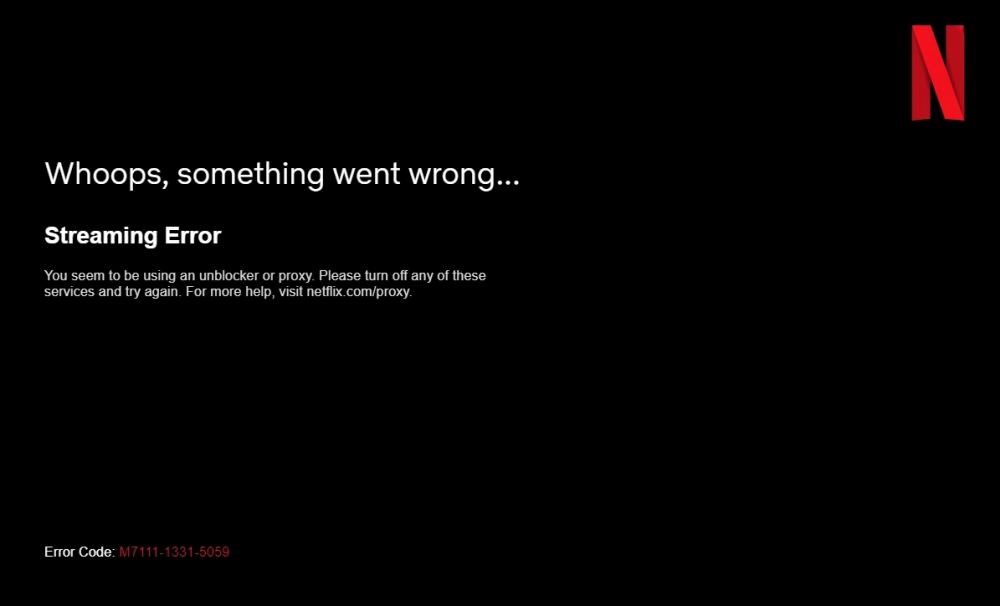 The company uses a unique algorithm to determine which IP addresses belong to VPN servers. These IP addresses are consequently blacklisted, preventing you from streaming content that is region-locked. That is when the Netflix proxy error usually appears. Fortunately, if you use one of the services I list in this article, you can still consistently unblock Netflix to stream your favorite shows.
5 Best Netflix VPNs for 2023
Now we will look at the top Netflix VPN services and what they have to offer in 2023. Our industry experts found that NordVPN is the best VPN for Netflix, so we will start with that. However, the other VPNs listed here are also great if you want to access Netflix libraries from different countries.
1. NordVPN – The Best VPN for Netflix
Best VPN
Why Is NordVPN the Best Netflix VPN?
A popular name that has time after time evaded Netflix's intensive campaign against VPN providers is NordVPN. Further, many different devices support the NordVPN app.
It's easy to install the NordVPN application on every supported device and platform, while the user interface is simple and intuitive. Even novice VPN users won't have trouble using it to stay anonymous online.
Features
Besides being able to watch and download Netflix movies and shows without interruption, with NordVPN, you can access multiple Netflix libraries worldwide. Additionally, NordVPN's ultra-fast servers guarantee that you don't have to give up much speed for improved protection.
You may use split-tunneling with NordVPN to stream Netflix using the VPN and other non-VPN-compatible apps on your standard network.
It is not necessary for NordVPN, or your ISP, to be aware of your Netflix downloads and viewing habits. As a result, NordVPN doesn't monitor, compile, or distribute your personal information.
Smart DNS, no data leaks, obfuscated servers, and Tor over VPN are some of NordVPN's other standout qualities that elevate it to the top of the list as a Netflix VPN.
Platform and Device Compatibility
NordVPN provides comprehensive cross-platform interoperability and compatibility. It is accessible on all widely used platforms, including Android, iOS, Mac, Windows-based smartphones and computers, and Linux.
Popular browsers like Chrome and Firefox also include plugins and extensions for NordVPN. Additionally, NordVPN adds support for a variety of routers.
Servers
More than 5,400 lightning-fast servers operated by NordVPN are located in the regions where Netflix users most frequently unblock Netflix libraries. People love it because it has many reliable servers, including in the US and UK.
Even though Netflix has identified and blocked several of NordVPN's servers, there are still plenty of options available. Try another server if Netflix won't load on a particular one.
Speeds
I tested NordVPN's speeds and compared them with the rest of the VPNs on this list (and a few other top VPNs). From multiple speed tests, I found that NordVPN is one of the fastest VPNs available and always provides stable connectivity.
The fact that most VPN providers slow down your ISP's offered internet connection is one of their main drawbacks. Some VPNs even significantly reduce the speed. Thankfully, NordVPN doesn't operate this way. Astonishingly, you will reach speeds of 80–90% of the original figure. All types of video, including HD and even 4K, can be streamed with it. I won't hold back when I say that I am really impressed by these speeds.
Pricing
NordVPN has three tiers, like the majority of VPNs.
1 month: $11.99
One year: $4.99/month for the first month, followed by $8.29/month (billed at $59.88/year for the first year, then $99.48/year after that)
Best Value: $3.99/month, and then $8.29/month (billed at $95.76/year for the first two years, then $99.48/year after that)
There is a 30-day money-back guarantee offered on all three options. You are permitted to use NordVPN on up to 6 devices per account.
Getting Started: How to Sign Up for NordVPN
It's very easy to subscribe to NordVPN. Here's how you can sign up for the best Netflix VPN:
Visit the official NordVPN website and click on "Grab the Deal."

Alternatively, you opt for the mobile app on Android, iOS, or Windows devices. Just download and install the app from your device's app store and select Start Free Trial.

Select a pricing plan that suits your needs. You can also choose to add one of their supporting apps, such as NordPass Premium. Next, click on the Continue to payment button.

Provide your email address and choose a payment method. You can then proceed to make the payment for the subscription.

You will then receive instructions to follow to finalize the process of setting up your account. This will include creating the login credentials for your NordVPN account.
How to Download and Install NordVPN
If you haven't previously downloaded the NordVPN app, just head over to your device's app store. Whether it's the Google Play Store for Android, the App Store for iOS devices, or the Microsoft Store for Windows, NordVPN has you covered.
You can follow the steps listed below to download and install the NordVPN desktop app on a Windows, Mac, or Linux computer.
Go to the NordVPN website using any popular browser and click on Get NordVPN in the menu at the top of your screen.

When the next page appears, choose your device's operating system (OS) to download NordVPN.

You will then be redirected to a page that will allow you to download the NordVPN application for your specific operating system.
Open the downloaded NordVPNSetup.exe file and click yes when the prompt below appears on your screen.
You can choose to change the destination folder where the NordVPN application will be installed if you wish. Click on the Install button when you are ready to proceed.
It will take a few minutes for the installation to finish. Run the app once it has been installed.
Lastly, sign in with the login credentials associated with your NordVPN account. This will be your email address and your password.

How to Use the Best Netflix VPN on Any Device
If we want to stream different Netflix libraries, then we need the best VPN to unblock Netflix. The Netflix VPN ban extends to most "standard" VPN providers and their servers. Fortunately, with its outstanding record of providing anonymity and a range of features, NordVPN is the best VPN for streaming Netflix and accessing other streaming sites with geo-blocks.
How to use nordvpn to access netflix on computers
Launch the NordVPN app.
Click on the Countries menu. Select the country you want to connect to; scroll down to the United States if you want to connect to a US server.
Click on the power button to connect to the best server available in your selected country. The button will turn green when you're connected.

You can now open the Netflix app or stream Netflix via your browser.
If you want to manually choose a server to watch Netflix, you can click on the three-lines button next to the power button to see the full list of servers. All you have to do is click on the server you want to connect to.

If you want to disconnect the VPN, simply click on the power button again. It will then turn off and disconnect you from the NordVPN server.
How to use nordvpn to watch netflix on smartphones
While the following steps are based on the Android NordVPN, it is roughly similar to nearly all other mobile devices that support NordVPN applications.
Launch the NordVPN app on your smartphone or tablet and login using your email address and password or a code.

Next, tap on the list tab in the app.
You will then see a list of available servers. Scroll to the country of your choice to stream Netflix content from that region. Tap on the power button located next to the name of the country and accept the permission pop-ups. The button will turn green when you are connected to the VPN.
Alternatively, you can also tap on the name or flag of the country to see the full list of servers so that you can manually select the server from that region.
2. Surfshark
Award-winning VPN Surfshark is based in the British Virgin Islands. Since its founding in 2018, Surfshark has grown relatively popular among the leading VPN providers.
Like other VPNs, Surfshark enables you to protect your online identity by eliminating data logging and espionage as well as internet censorship. With Surfshark's trustworthy VPN service, you may view popular Netflix TV episodes, movies, documentaries, and more by changing your IP address and unblocking different Netflix regions.
One of the best VPN services for Netflix you can get on a budget is Surfshark, which has a ton of features, foolproof security, and other advantages.
Features
Surfshark Bypasser is one of the best features of this Netflix VPN. It allows some programs and websites to bypass Surfshark VPN, which functions similarly to the split tunneling option on ExpressVPN.
So, when watching movies or TV shows on Netflix in other locations, you'll be able to simultaneously access, for instance, your banking apps on your regular connection.
The stringent no-log policy of Surfshark is the next great feature. This function guarantees that you won't be monitored and tracked.
Your ISP and Surfshark won't be able to watch, trace, or record any information about your actions, including the length of time you spend streaming or the type of content you access.
Additionally, Surfshark's kill switch feature protects your privacy and security by preventing all incoming and outgoing traffic on your device until the VPN connection is established again.
Even Surfshark has a covert mode that deceives your ISP into believing you aren't using a VPN. This allows you to maintain your true anonymity from both Netflix and your ISP.
Surprisingly for a budget choice, Surfshark offers unlimited device connections on a single subscription, which is something that not many VPN providers offer.
Last but not least, Surfshark has a NoBorders mode available. No matter where you are, you may use Surfshark to access your Netflix account, and other services, thanks to this mode.
Platform and Device Compatibility
Surfshark offers native desktop applications for macOS, Windows, and Linux – supported for various popular smart devices. Each app was individually created to offer an exceptional Netflix streaming experience through its unique servers.
Surfshark also supports extensions for well-known web browsers like Google Chrome, Firefox, and Edge. If your device supports any of the top browsers, you may download the lightweight Surfshark extension to stream content from your desired Netflix library.
Surfshark also developed apps for iOS and Android devices that can be downloaded from the Google Play Store and the Apple App Store.
But, that's not all; Fire TV, Apple TV, Android TV, and Samsung TV all have official Surfshark apps. To go completely anonymous and unblock Netflix shows, install the Surfshark app on your device, enter your account information, and connect to a server in the country of your choice.
Even your gaming consoles have Surfshark apps! The Surfshark app is available in the official Xbox and PlayStation stores.
You can also install Surfshark on your internet router. If you install it on your router, you won't need to install the Surfshark app on any of your devices. You can stream Netflix completely unrestricted by simply establishing a connection with any device to the chosen router.
Servers
There are 3,200+ servers currently active on Surfshark's massive global network, which spans 65 countries. To enhance and safeguard your Netflix viewing experience, you can choose to connect to any of the Surfshark servers that are readily available. Additionally, all compatible devices may stream Netflix in 4K UHD quality via Surfshark.
The most recent software updates are used to run all of Surfshark's servers, which do not store any data. Additionally, they are all 100% RAM-only servers, and the Surfshark creators frequently wipe them clean to keep them in good condition.
Speeds
When it comes to streaming with a Netflix VPN, Surfshark offers more than ample download speeds. So, in addition to watching 4K videos, you can quickly download your favorite episodes on supported devices.
Regardless of the server you choose to connect to, Surfshark offers blazingly fast connections.
Surfshark servers' speeds have significantly increased over the past few years. When I tested Surfshark, I found that they were able to deliver an average download speed of 317 Mbps from the closest servers in North America.
Unlimited bandwidth is another factor contributing to Surfshark servers' ability to deliver record-breaking speeds. ISPs frequently impose bandwidth restrictions to conserve data, particularly when you are watching high-resolution Netflix videos. But there are no bandwidth restrictions with Surfshark. This entitles you to a fluid Netflix experience.
Pricing
Surfshark has some of the most affordable options available when it comes to pricing.
1 month: $12.95
One year: $3.99/month for the first month, followed by $4.98/month (billed at $47.88/year for the first year, then $59.76/year after that).
The best deal is $2.30 per month for the first 26 months, followed by $4.98 per month, with annual billing of $59.76.
Plus, as I have mentioned, all plans feature unlimited simultaneous device connections!
How to Install Surfshark on Any Supported Device
Now I'll show you how to get a Surfshark subscription, how to download and install it, and how you can connect to a server to stream Netflix.
But first, as a reminder, let me point out that the 30-day money-back guarantee for Surfshark only applies to plans bought through the company's official website.
Fortunately, Surfshark's Android, iOS, and Mac apps all provide a free trial.
1. Sign up for a Surfshark VPN account.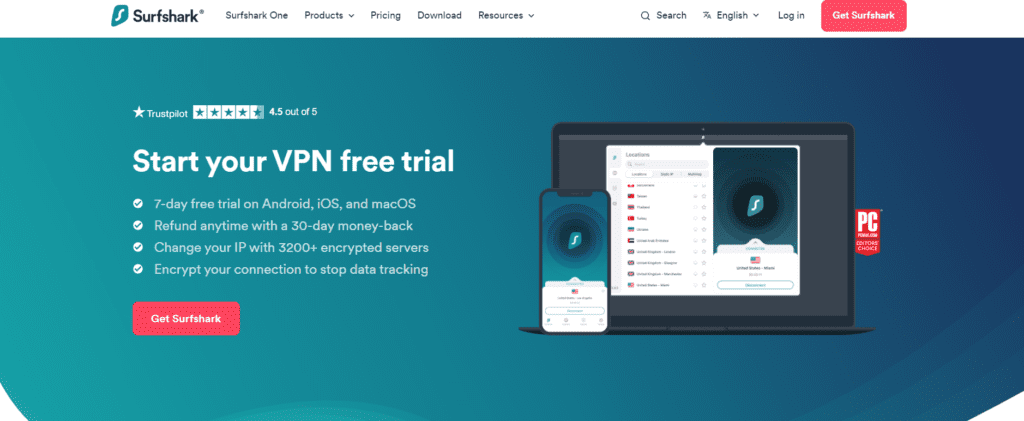 2. Search for the Surfshark app on your device's app store.
3. Select the application and choose the Download/Install option.
4. Wait for the app to download.
5. Click to open the application, then launch the app once it has been installed.
6. Log in using your credentials when you signed up for the service.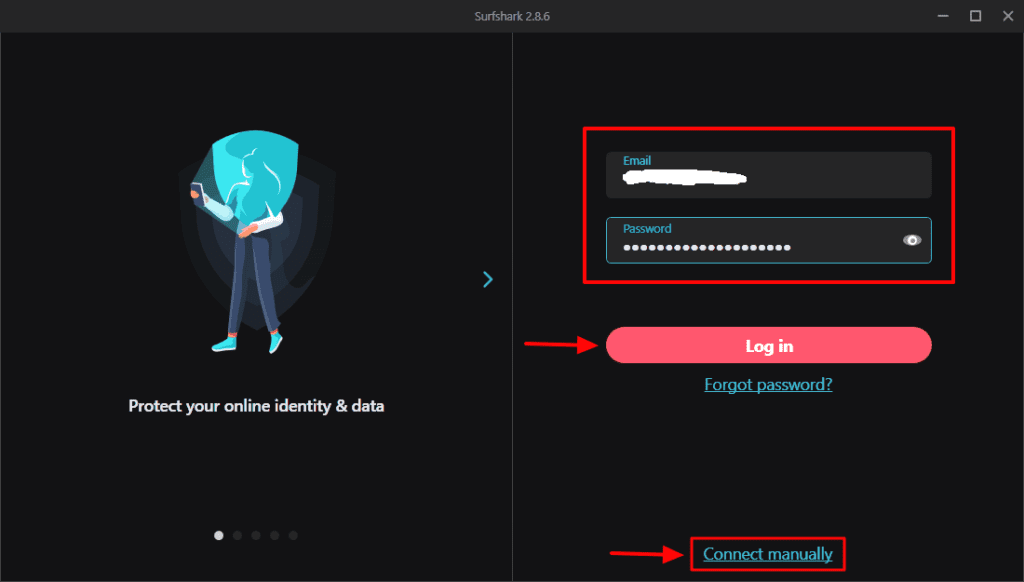 7. Connect to the server of your choice.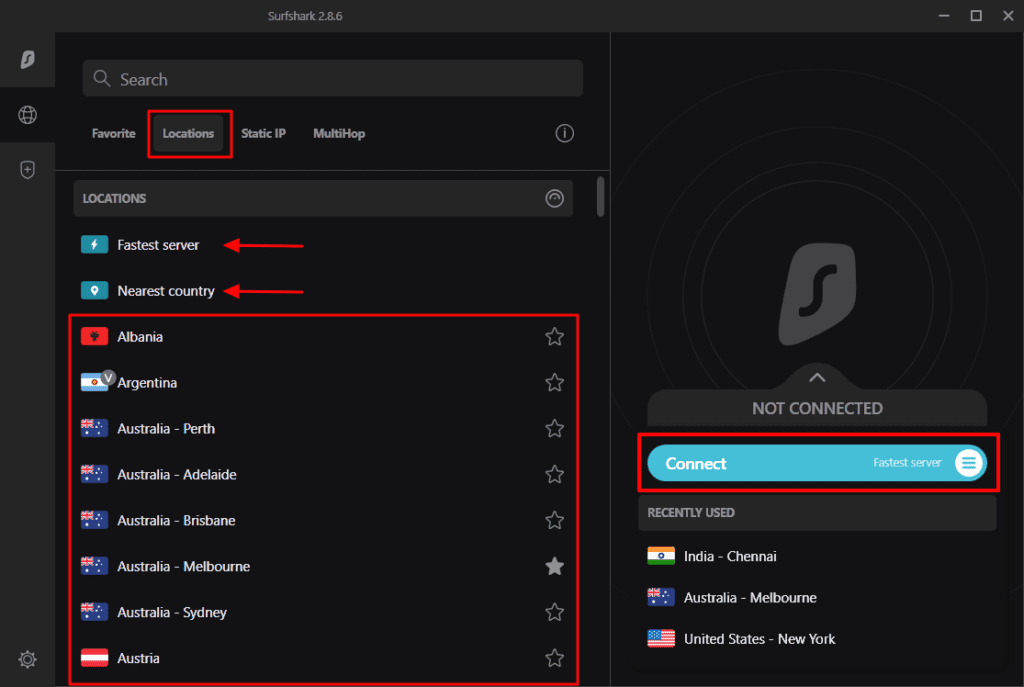 8. Open the Netflix app or use any popular browser for streaming Netflix movies and TV shows.
3. Atlas VPN
The premium service from Atlas VPN is impressive. Although there are a few minor issues, its speeds were much better than I had expected.
I subscribed to Atlast VPN and put it through a battery of tests to examine how the VPN stacks up against other premium services in terms of speeds, security, privacy, compatibility, and other factors.
Despite certain shortcomings, I found it is undoubtedly a powerful competitor as a Netflix VPN. There's also a free version for Atlast VPN, but I would recommend the premium version for added security and consistency when streaming online.
Features
Besides the fact that Atlas VPN is generous enough to provide a free version, they also provide plenty of other features to keep you safe online and to help you stream your favorite content.
AtlasVPN provides a wide range of security features in addition to servers designed exclusively for 4K streaming. It will not gather information about you and has a no-logs policy.
Additionally, if a VPN connection fails, a Kill Switch can be turned on to automatically stop the Internet access to your device. As a result, Netflix won't be able to block your connection when watching content from different libraries.
Platform and Device Compatibility
There are dedicated Atlas VPN apps for Windows, MacOS, iOS, and Android. Given that they offer extra functionality not present in the Windows version, it appears that the company places a lot of emphasis on its mobile apps. You can use these on your tablet, smartphone, or any other device that supports these platforms.
Linux is currently not supported, putting it somewhat behind other high-end VPNs. It also isn't compatible with gadgets like smart TVs and Amazon Fire TV devices. Fortunately, Atlas VPN supports unlimited device connections simultaneously.
Servers
Atlas VPN features 750 servers spread across 43 countries. Most of these servers connect very easily and work well to unblock Netflix, but some (such as the Tokyo servers) can be somewhat difficult to connect to on the first attempt and might not be ideal for Netflix streaming.
Even though a VPN can operate with an unlimited number of servers, it is best to evaluate the network's performance in terms of unblocking, security, and stability. However, I found the premium list of servers to be reliable and to offer a sufficient selection of countries from which to choose to get around geo-blocks for Netflix and other streaming services.
Speeds
The speeds of Atlas VPN were incredibly fast, and they even enhanced local speeds by more than 50%. This was a pleasant surprise, and until I connected to the farthest servers, I didn't notice a significant decrease in Mbps with the closer servers. The same is true with the latency.
The most significant decrease in Mbps occurred on the Sydney server. However, even so, I still achieved 12 Mbps, which is plenty for HD streaming.
Even when you connect to the farthest servers, you will still have excellent speeds that are great for streaming Netflix.
Pricing
The plans are reasonably priced, particularly for the three-year plan. You can also benefit from a promotion of 82% off the standard pricing. This increases the value of a subscription even further.
1 month: $10.99
One year: $3.29/month.
Best value for money: $2.05 per month for the two-year plan.
With no data limits or requests for personal information, Atlas VPN offers a free version. The drawbacks are server and speed restrictions.
A more sensible choice would be to test out its premium version, which is supported by a 30-day money-back guarantee. You'll enjoy fast speeds and the entire selection of premium streaming-optimized servers to enjoy watching your favorite Netflix movies and TV shows.
How to Get Atlas VPN on Any Supported Device
If you're interested in getting Atlas VPN to unblock Netflix, the first thing you obviously have to do is to visit atlasvpn.com to start the process of signing up for an account. However, we will cover all the important steps you have to take to get it working for you so that you can watch Netflix with a VPN.
1. Sign up for an Atlas VPN account.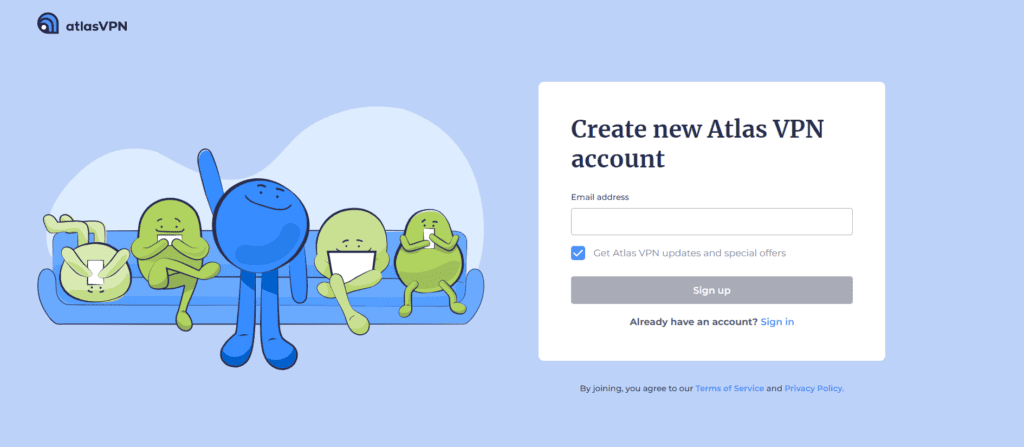 2. Search for the Atlas VPN app on your device's app store.
3. Select the app and choose the Download/Install option.
4. Wait for the app to finish downloading.
5. Open the application, then launch the app once it has been installed.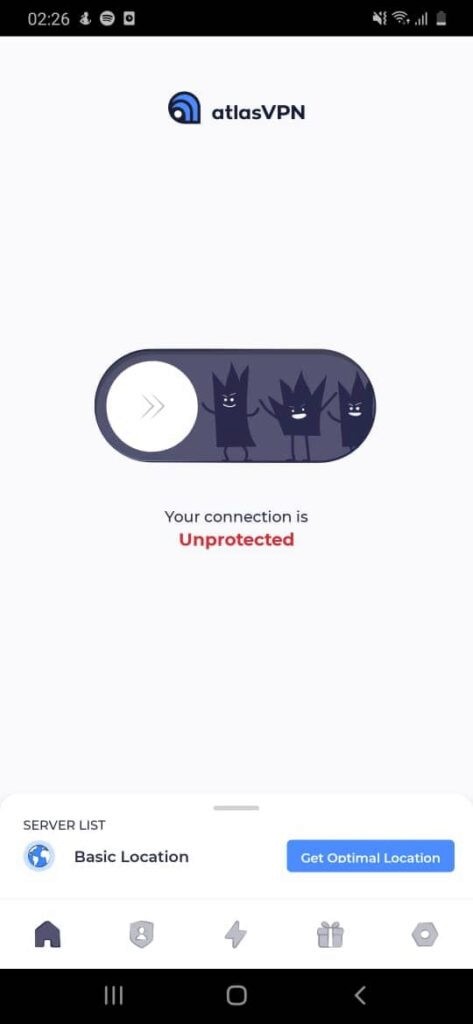 6. Sign in using your credentials.
7. Connect to the server of your choice.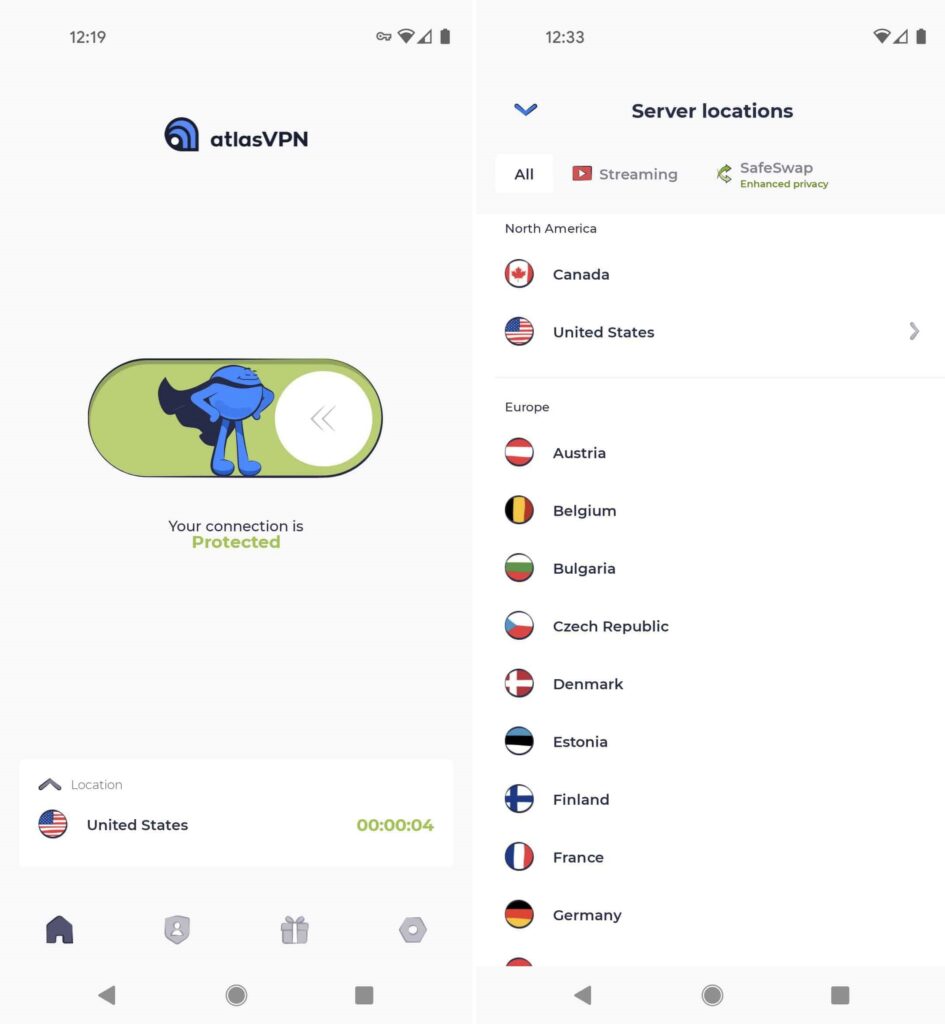 8. Open the Netflix application or use a browser to watch Netflix movies and TV series.
4. CyberGhost
CyberGhost VPN is supported by 15 years of industry experience. This service adds an extra degree of security to your devices, preventing prying eyes from snooping on them and ensuring their anonymity online. Anyone besides you will no longer be able to access your data or activities.
CyberGhost protects you and your data from hackers and snoopers by utilizing top-notch VPN protocols and industry-standard encryption standards. Regardless of the server and country you choose, this Netflix VPN ensures you receive the fastest streaming speeds when watching your favorite shows online.
Features
Among the best Netflix VPN services, thanks to its fantastic features, is CyberGhost. First, we have CyberGhost's NoSpy servers, which were designed to shield users from monitoring and tracking. There is 256-bit AES encryption on NoSpy servers. Additionally, they are situated in Romania, which is outside the purview of the nations comprising the 5 Eyes and 14 Eyes collections. These servers are specially designed to offer large bandwidth at lightning speeds.
Unfortunately, geo-restrictions and internet censorship both contribute to the restriction of content to particular audiences. Netflix users are well aware of this since they need a VPN to access Netflix's libraries in other countries. However, you can easily get around all of Netflix's geo-restrictions and access its many libraries by using CyberGhost.
CyberGhost offers its users security against IP and DNS leaks. Your original IP address and DNS won't be exposed under any circumstances when you are using it for streaming services like Netflix or engaging in other activities online. Further, if the VPN protection ever fails, there is a kill switch that automatically stops your internet traffic.
Platform and Device Compatibility
Are you thinking of using CyberGhost VPN to secure all of your devices? In that case, you won't be let down. CyberGhost has an app for every type of smart gadget out there. Almost any device you own can stream multiple Netflix libraries with CyberGhost.
CyberGhost offers customized desktop software for Windows, macOS, and Linux. They also have official Android and iOS mobile apps.
Additionally, there are add-ons for Chrome and Firefox as well as apps for smart TVs like Fire TV, Android TV, and Apple TV. Even videogame consoles – like Xbox and PlayStation – have CyberGhost apps.
You can protect your internet connection using OpenVPN, L2TP, or IPSec with the help of the CyberGhost VPN service. Some of the more well-known routers are supported, though not all of them.
CyberGhost allows users to use up to seven devices simultaneously with only one account. So, one in your family needs to wait their turn to watch their favorite Netflix shows on a single device.
Servers
With the help of an expanding network of cutting-edge servers, CyberGhost is able to protect your privacy and security. There are currently more than 8,000 servers, including P2P servers, spread over 91 nations and 114 different locations.
The fact that CyberGhost can access Netflix libraries from numerous locations makes it ideal for Netflix users. You can use the service to access Netflix libraries from Germany, France, the United States, the United Kingdom, Japan, Australia, Brazil, Italy, Spain, Turkey, and South Korea.
Based on our tests at VPNcheck, we could access the most popular Netflix titles from any location by unblocking Netflix using CyberGhost.
All you have to do is sign up, download and install, and connect to a CyberGhost server.
Like Netflix, online privacy is increasingly turning become a requirement. While maintaining your online privacy, you can continue binge-watching episodes from popular TV series using CyberGhost servers.
All of the widely used protocols, including iKEv2, L2TP/IPsec, and OpenVPN are supported by CyberGhost VPN servers. Additionally, they employ cutting-edge 256-bit AES encryption, the industry standard for VPNs.
Speeds
When it comes to using a VPN service anonymously, speed is extremely important. Yes, privacy and security matter, but your download and upload speeds just cannot be compromised. CyberGhost claims that the lowest amount of bandwidth you get shouldn't be less than 6 Mbps and the highest amount might be up to 1 Gbps.
CyberGhost was able to deliver 854 Mbps on North American servers, according to tests on a 1 Gbps internet connection. The resulting download and upload speeds were significantly influenced by switching VPN protocols as well.
Pricing
CyberGhost offers four distinct pricing plans.
1 month: $12.99
One year: $4.29 every month for a total of $51.48 per year.
Two years: $3.25/month ($78 every two years after that)
Best value: $2.29 per month for three years and three months ($89.31 every three years).
While the other three plans have a 45-day money-back guarantee, the 1-month plan has a 14-day money-back guarantee. You also get free live help around the clock. Keep in mind that you can purchase a dedicated IP address add-on for an extra $3.75 per month.
How to Install CyberGhost to Watch Netflix
I will now demonstrate how you can get CyberGhost and how to install this VPN service on your mobile devices (Android and iOS) and your computer.
We'll also look at how to get a free trial for CyberGhost on your smartphones. However, there is a drawback to purchasing a subscription through the Apple App Store or Google Play Store: CyberGhost is not responsible for processing refunds for transactions that were not made through their website. You must request a refund from the relevant app store.
1. Register for a CyberGhost account.

2. Use your device's app store to search for the CyberGhost app.
3. Choose the CyberGhost app and select the Download/Install option.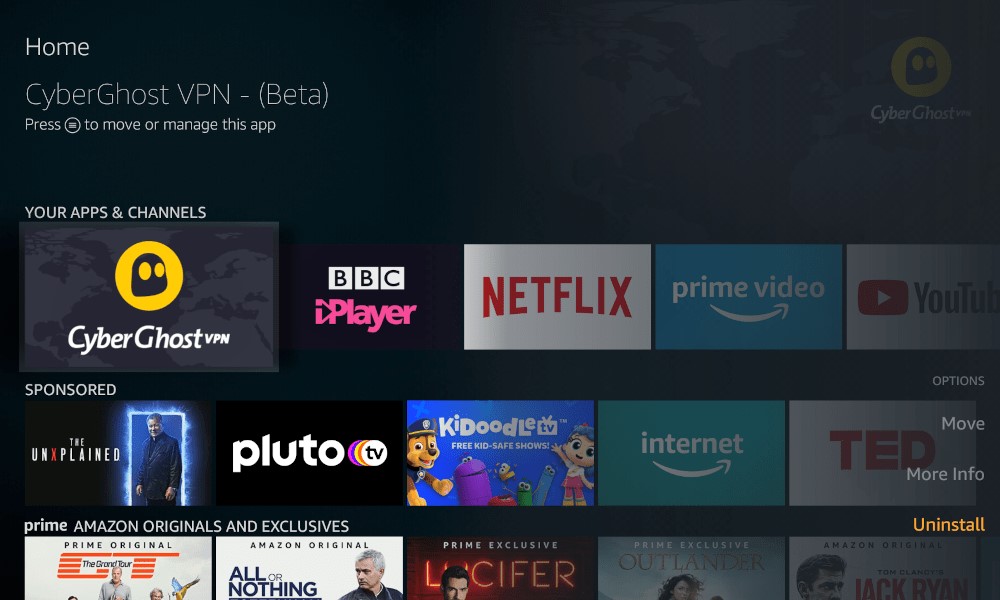 4. Wait for the application to finish downloading.
5. Open the app, then launch it once it has been installed.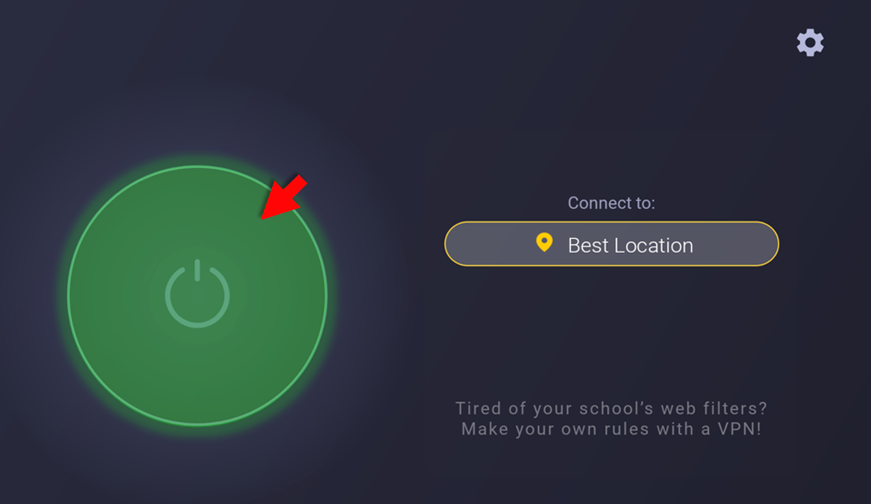 6. Log in to your CyberGhost account using your credentials.
7. Connect to the CyberGhost server of your choice.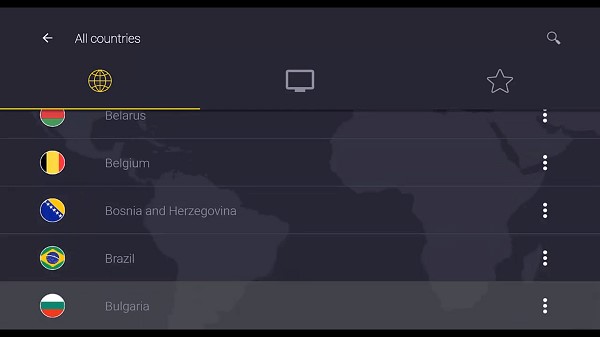 8. Open the Netflix app or use any popular browser to watch Netflix movies and TV series.
5. ExpressVPN
As many Netflix users know, ExpressVPN has been reliable in managing to evade the Netflix VPN detection algorithm. Although several of its IP addresses and servers were blocked by Netflix, the creators of this VPN provider are constantly on the lookout for virtual locations.
In most cases, it's relatively easy to establish a connection to a server for unblocking Netflix to stream videos. You may occasionally experience Netflix proxy difficulties, which are a major problem for competing VPN providers. However, compared to other services, these occurrences do not happen as often.
Features
What really puts ExpressVPN among the best Netflix VPN providers?
ExpressVPN's Network Lock, a unique and incredibly reliable kill-switch developed by ExpressVPN, activates automatically to safeguard your Netflix streaming activity and data.
All internet traffic is blocked until the security of your device is reinstated. ExpressVPN apps provide out-of-the-box support for Windows, Mac, Linux, and routers.
Sophisticated split-tunneling technology comes in handy when you don't want all your activities on the same device or router to make use of ExpressVPN servers. This feature allows you to protect your Netflix session while using VPN-incompatible applications like payment apps via your regular internet connection.
Concerned that a VPN would cause your Netflix shows to buffer? Or do you believe that someone may still monitor where you watch, what you stream, and how much you watch? Fortunately, that is why there is TrustedServer security from ExpressVPN. Their servers only use RAM, as all data is erased from the VPN's servers after each reboot. To ensure that your Netflix streaming is secure, the complete software stack is re-installed on servers after each startup.
Platform and Device Compatibility
ExpressVPN supports and offers native apps for Android, iOS, Windows Mobile, Windows PC, Mac OS, and Linux. So, you can unblock Netflix with any device if you decide to use ExpressVPN. Extensions for the top browsers like Chrome and Firefox are also supported.
You're also in luck if you have a Smart TV, Apple TV, Amazon Fire TV Stick, PlayStation 4, or Xbox and plan on accessing Netflix. ExpressVPN provides the MediaStreamer service on these device platforms, enabling you to stream geo-restricted Netflix material.
ExpressVPN is compatible with the use of multiple devices simultaneously, and supports up to 5 devices with just one subscription. Read our ExpressVPN review to learn more.
Servers
ExpressVPN, as a Netflix VPN, boasts an abundance of servers as its main selling point. Currently, ExpressVPN has more than 3000 servers spread out among 160 server locations in roughly 94 countries. Naturally, a substantial portion of its servers is in the United States, the country where Netflix VPN services are most widely used.
Speeds
Some VPNs throttle speeds by more than 50%, but ExpressVPN allows you to consistently stream all types of content, including plenty of 4K content.
In addition, ExpressVPN provides an integrated "Speed Test" function that ranks its servers according to download speed and enables you to select multiple servers with the best download speeds. This guarantees that you get low latency, and fewer Netflix issues, while watching Netflix.
Pricing
ExpressVPN is undoubtedly not among the most affordable VPN providers. Indeed, it is more expensive (even marginally) than the majority of other best Netflix VPN services.
However, given that it has so many servers and provides lightning-fast speed and connectivity, it could be worth considering when it comes to unblocking streaming services.
There are three pricing tiers for ExpressVPN, as follows:
1 month: $12.95
6 months: $59.95 billed every six months, or $9.99 per month.
Best value: $6.67 per month (costs $99.95 for 15 months).
There is a 30-day money-back guarantee on each of the plans above. So, you can get your money back hassle-free if you're not happy with the service.
How to Get ExpressVPN to Stream Netflix
ExpressVPN can unblock Netflix and many other streaming services to get you access to different libraries of content. However, you must first set it up on your computer or smartphone before you can start to use it.
You can easily download the app from your device's app store if you're using it on a mobile device and sign in using the login credentials you provided when you purchased your ExpressVPN subscription.
ExpressVPN is just as simple to set up on a mobile device as it is on a computer. Just make sure that you downloaded the app from the official app store.
Here is how you can get ExpressVPN to unblock Netflix on your computer and mobile devices:
1. Register for an ExpressVPN account.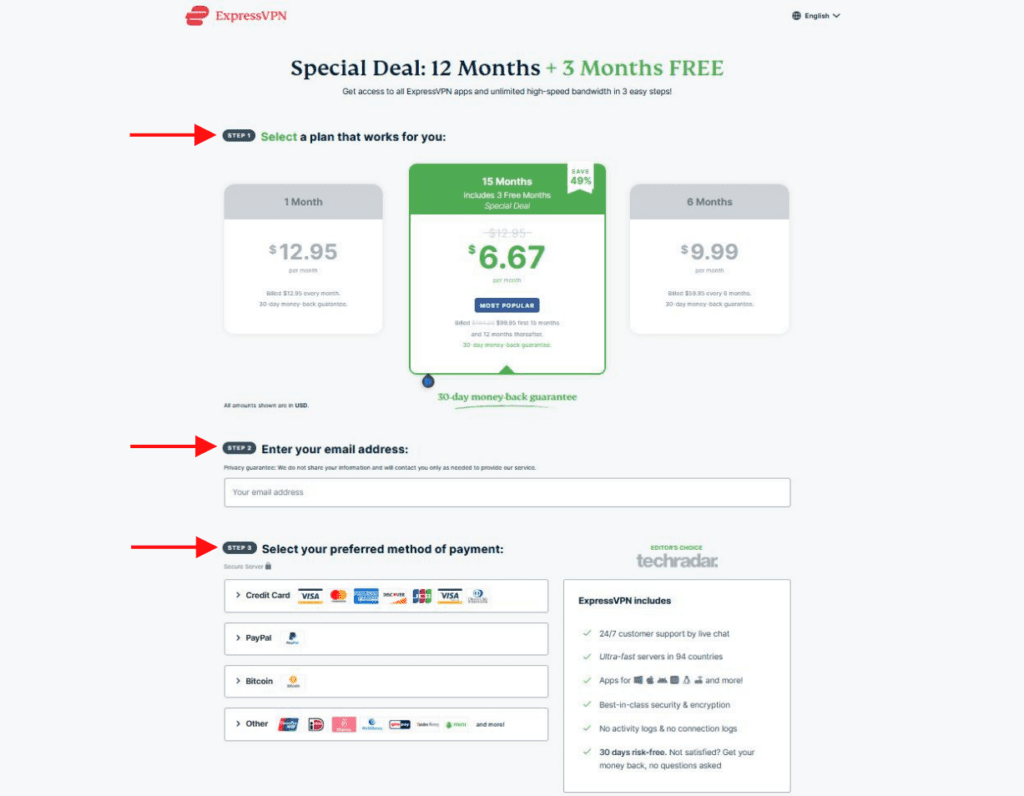 2. Search for the ExpressVPN application on your device's app store.
3. Choose the app and select the Download/Install option.
4. Wait a moment for the app to download.
5. Open the app, then launch it when it finished installing.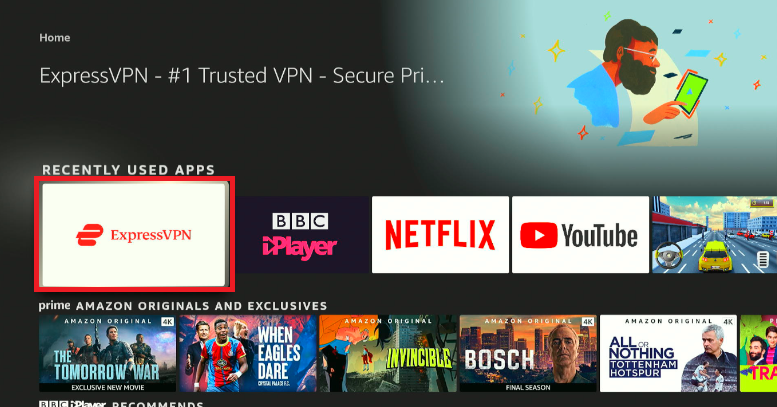 6. Log in using your credentials when you signed up for ExpressVPN.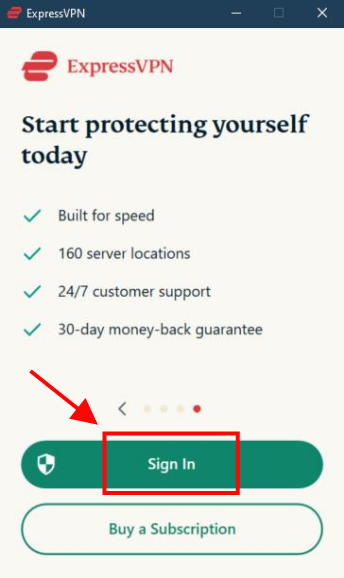 7. Connect to the ExpressVPN server of your choice.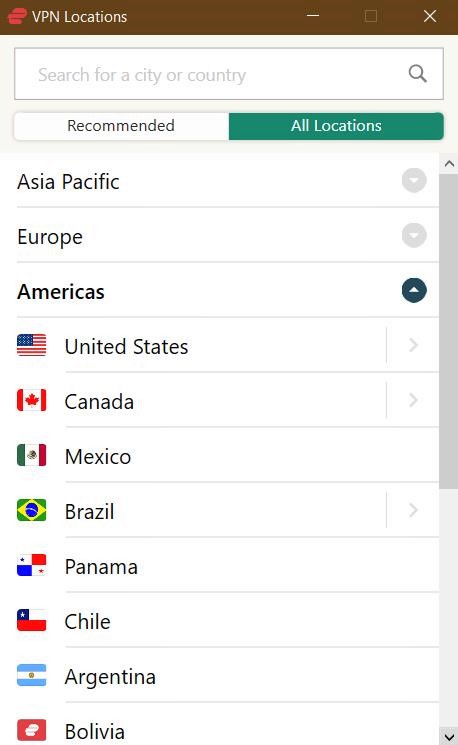 8. Open the Netflix app or use any popular browser for streaming Netflix movies and TV series.
Netflix VPN FAQ
Why Is My Netflix VPN Not Working?
The most common reason for Netflix VPNs not working is that Netflix has detected that you are accessing it via a VPN server. Try to connect via a different server from the same location. Alternatively, your speeds could be so slow that you can't access Netflix. Check that you are connected to a server that is quick enough to stream a show.
What is the best free VPN for Netflix?
We can't really recommend any free VPNs for Netflix, as they tend not to be very good for a streaming service. They're normally unstable, with poor speeds, and they may be detected by Netflix.
How to watch Netflix USA in India?
To access the USA catalog from India, connect to a US server via your VPN before you load Netflix, and it should bring you the US version of the site.

As I've been using it for a long time now to unblock streaming services like Netflix, I recommend NordVPN. The best part is that you can stream Netflix buffer-free with the excellent speeds you get using NordVPN.
How to unblock Netflix?
To unblock Netflix, connect to your VPN, and a server in the relevant location, before loading the app or connecting to the website.

No matter where you live, the only method to stream Netflix US or unblock the Netflix library of any other region is to use a reliable VPN like NordVPN.
What is the best VPN for Netflix?
NordVPN, Surfshark, and Atlas VPN are all top-tier Netflix VPN providers, allowing you to access from over a dozen locations with lightning-fast speeds.
Why do I need a VPN for Netflix?
A Netflix VPN lets you watch shows that are restricted and limited to certain countries due to rights issues, or connect to Netflix libraries from countries that have strict web laws.

So, a good VPN is necessary to get past geo-blocked content, secure your Netflix account details, and stream anonymously.
How to Unsubscribe From a VPN (Android/Google Play Store)
For Android devices, use these instructions to cancel your VPN trial within seven days to avoid being charged:
– Click on your profile image in the top-right corner of the Google Play Store after opening it.
– After that, open Subscriptions by clicking Payments & Subscriptions.
– Choose the VPN provider you registered a trial with.
– Click Cancel Subscription. Click Continue once you've selected a reason.
– Finally, tap the green Subscription Cancel button.

How to Unsubscribe From a VPN (Apple App Store)
For iOS devices, follow these instructions to cancel your VPN trial within seven days to avoid being charged:
– Click on your profile image in the top-right area of the App Store.
– Next, select Subscriptions.
– Choose the VPN provider you registered a trial with.
– Lastly, click the Cancel Subscription option and follow the instructions from the on-screen prompts.

What do I do if my Netflix is buffering when using a VPN?
This is could be happening due to poor server speeds. Try connecting to a quicker server. If you're really in a tough spot, you could also try watching Netflix in a lower definition, but this is less than ideal.

Another typical issue for VPN users is what happens when you're using a free VPN service to stream video. There is very little likelihood that you will be able to use Netflix to watch anything if you are using a free VPN. Netflix has already identified and blacklisted the majority of the servers used by free VPN services.

However, it's also possible that the server you are connected to has problems or has been blocked if you are using a premium VPN and you experience excessive buffering on Netflix.

Simply select a server in a different city in this situation, and everything should be OK. To find out which servers support Netflix, you can also get in touch with your VPN's customer support.

I would also advise you to try NordVPN and see how it works for you since it works seamlessly with Netflix.