Once that is done, you can search through all the live shows and sports both locally and internationally.
On the left-hand side of the screen, you'll see a variety of different options for filtering your search, as well as catching up on any recordings you've made.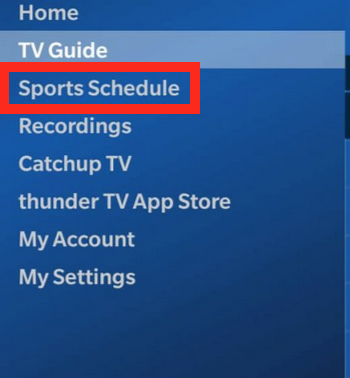 For example, clicking on Sports Schedule will give you all the best sports channels straight to your Firestick. Then you can catch up on all the best goals you didn't catch over the week by finding the shows you want to watch on the EPG.
We caught up on Match of the Day, for example!