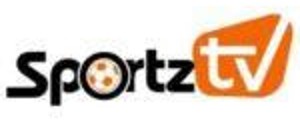 As the name suggests, this IPTV provider is targeting users who wish to subscribe to sports packages. Sportz TV gives access to over 6500 channels in HD and UHD/4K.
It also features an EPG (electronic program guide) and VOD (video on demand) similar to Iconic Streams. 
Aside from being a vital provider in the US, UK, and Canada, it also has channels from other counties across the globe. Not only does it include Sports channels and live events, but Sportz TV also has movies from other streaming providers such as Netflix, Amazon Prime, and Disney +. 
It also offers different subscription plans depending on user purposes, all of which come at affordable prices. Additionally, a 24-Hour free trial is available for prospective users. 
It is compatible with all Android devices such as mobiles, tablets, and TVs.