Lastly, the fourth segment involves installing the build from the Misfit Mods Wizard as installed in the last part. 
It is also perhaps the most elaborate part, so try your best to tag along and follow each step mentioned below as exactly as possible.
Step 1: We shall start from the Kodi home screen. 
On the left column, Search and choose Add-ons. And under the Add-ons menu, hit Program add-ons. 
Here, you'll spot the Misfit Wizard icon. Browse it.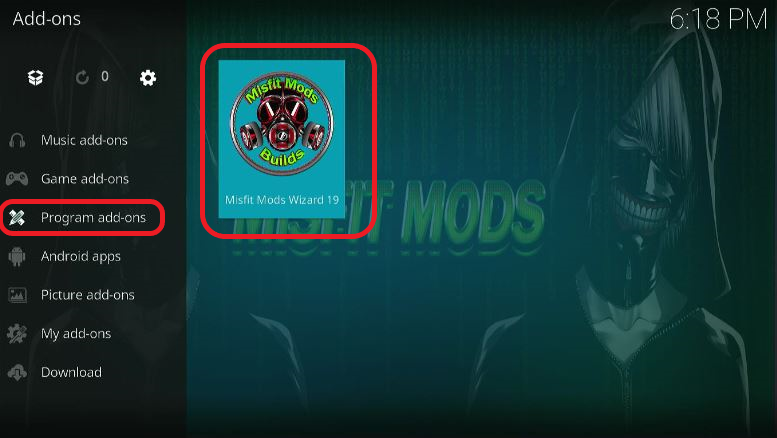 Step 2: On the app's main screen, tap the Builds tab.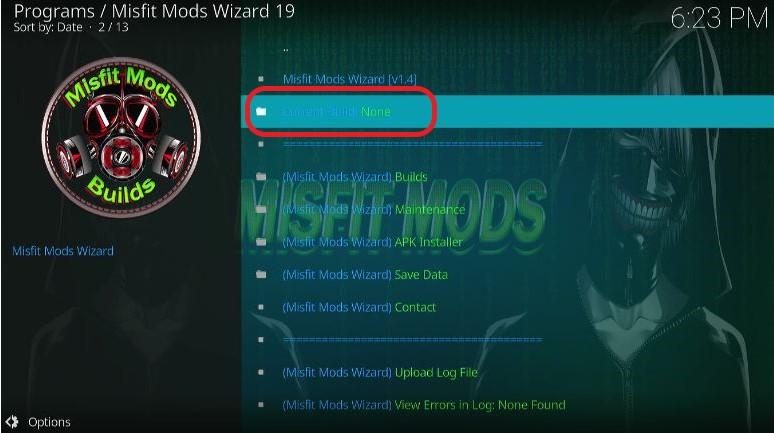 Step 3: That will open a column in the center containing a list of possibilities. 
Navigate for HardNox build. You might find variants of the build, such as Ultra, Smash, or Xtreme. Pick your preference.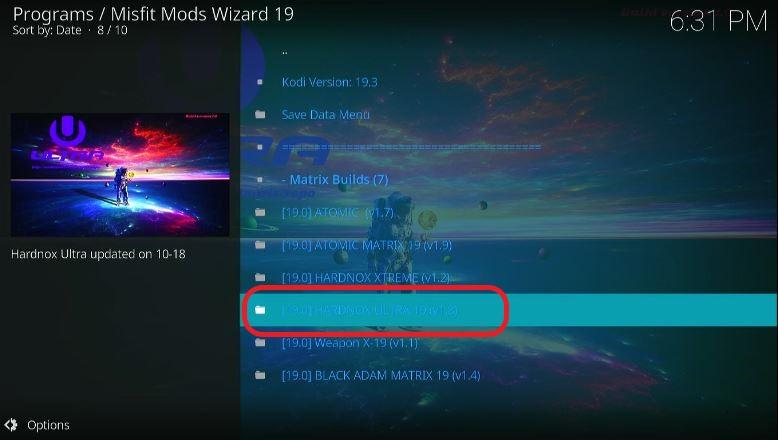 Step 4: Once you've decided and opted for your preferred HardNox build version, you'll find two installation options. 
With Fresh Install, your previous system settings, including the addons and data, will be wiped out. A fresh Kodi system, as the name suggests, will be installed.
With Standard Install, users will be able to retain some of their previous data.
Because HardNox is an elaborate build that contains more than required add-ons and data, users won't usually need to retain any data. So, we will go for Fresh Install.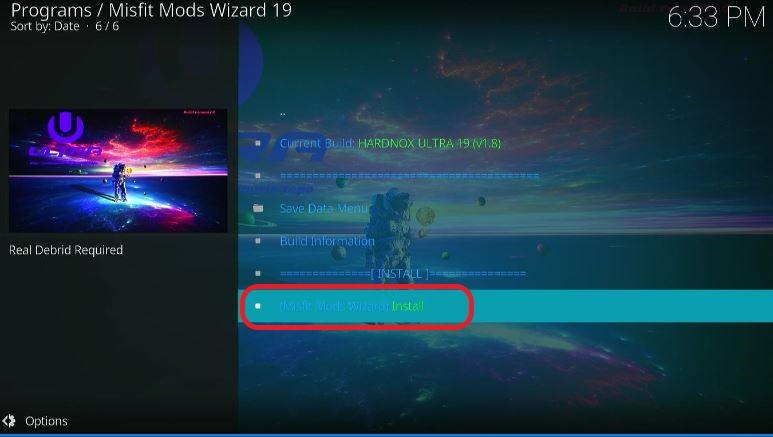 Step 4: A warning prompt emerges, asking users to confirm whether they want to erase their data or not. Select Yes, Install to continue the installation process.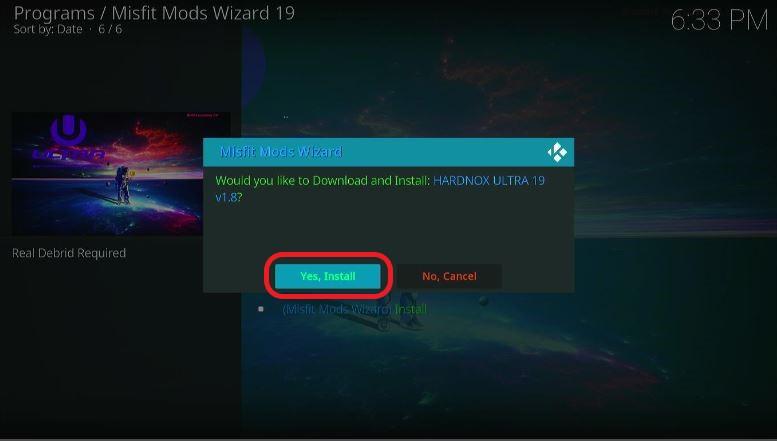 Step 5: Wait for the process to get done.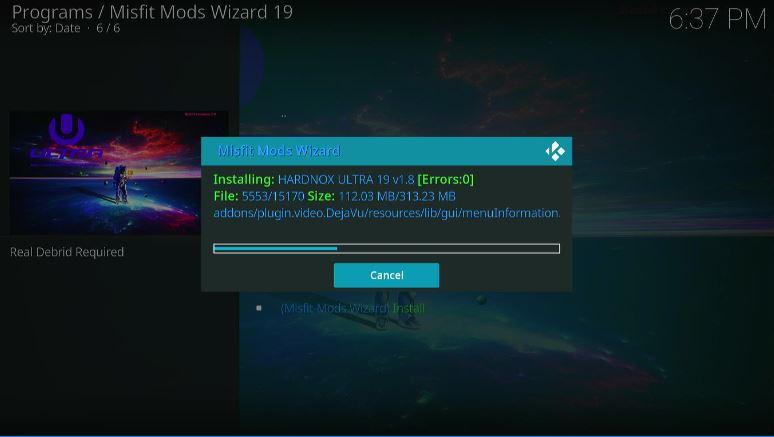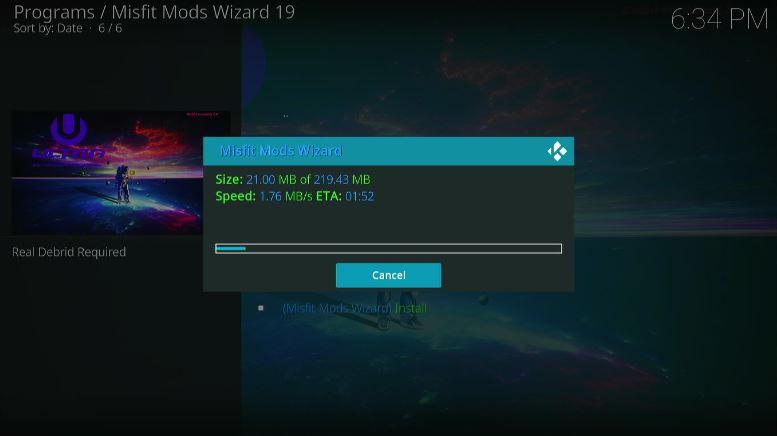 Step 6: When complete, another popup will appear. Click OK to continue.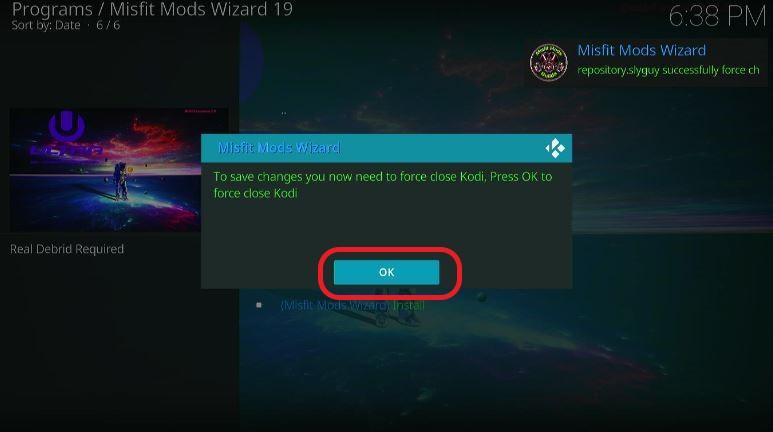 You now have successfully installed the Kodi HardNox build. Next time you run Kodi, you'll see the change in the software. For instance, the booting screen must've changed.
As said before, the build comes with pre-installed addons. Go to Add-ons>Video Add-ons, and you should see all addons installed on the device. 
Every type of content imaginable, including movies, live sports, shows, documentaries, and so much more, are available. Some popular addons available include DeathStar, The Magic Dragon, 7 Of 9, Seren, etc.
With HardNox build, you'll have pre-installed addons, repositories that are already linked. You'll also get a different look and feel for a change.
You will only need to hit a few buttons to have a fully customized Kodi system and  be ready to start streaming content.