S mode is Windows trying to protect your system from third-party and potentially malicious apps. While your version is in "secure mode," you can only download apps and games from the Windows Store. Windows vets those products before rolling them out to you, but we can trust Kodi.
If you prefer to download Kodi from the Kodi website, you will need to turn off S mode. Navigate to the Windows Store and search for S mode.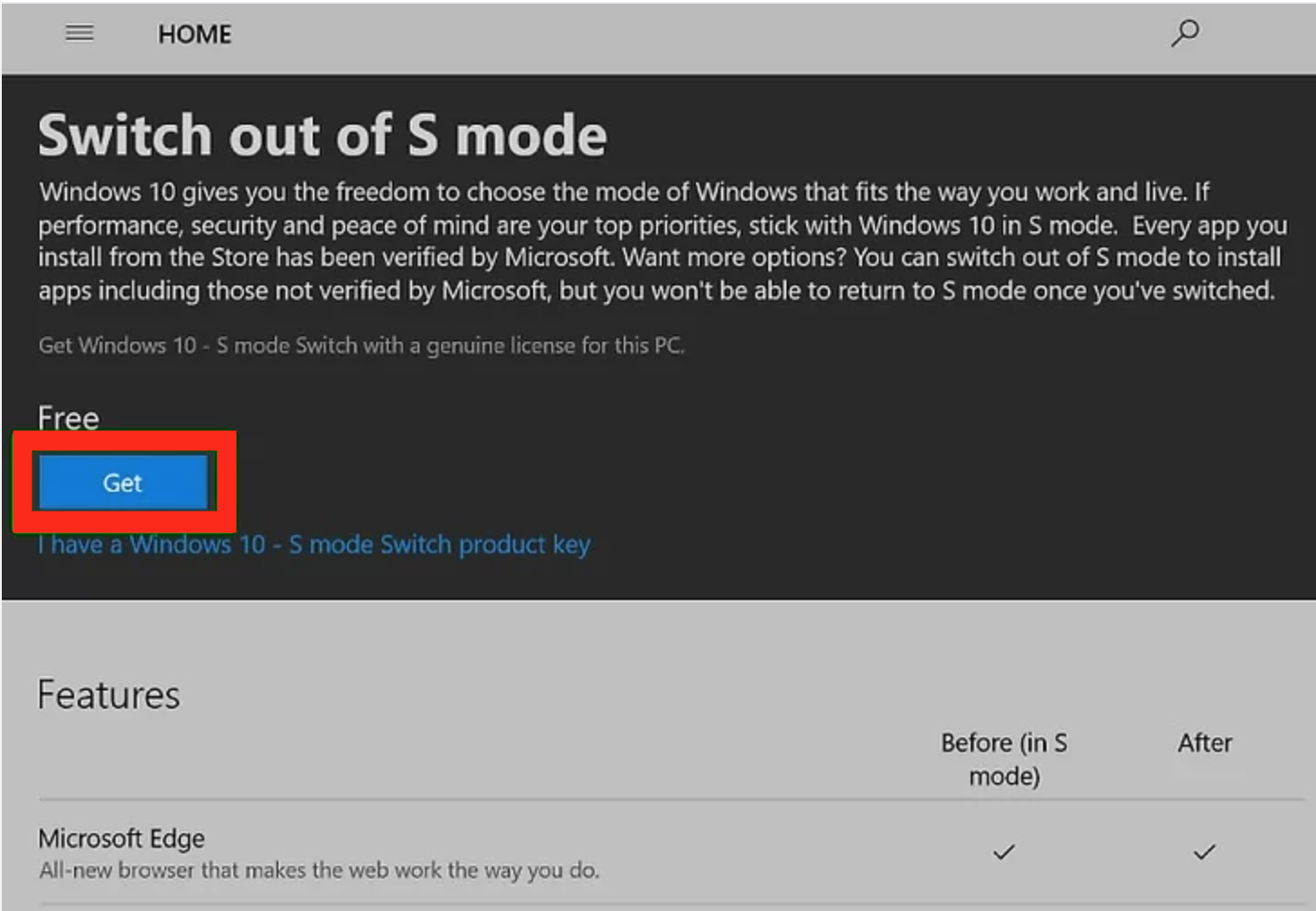 It's free and allows you to download Kodi from the Kodi website.
Now that you're out of S mode, you can navigate to the Kodi downloads page. Using your favorite browser, navigate to www.kodi.tv/download.

Here you will find a selection of downloads, but we only want the Windows one.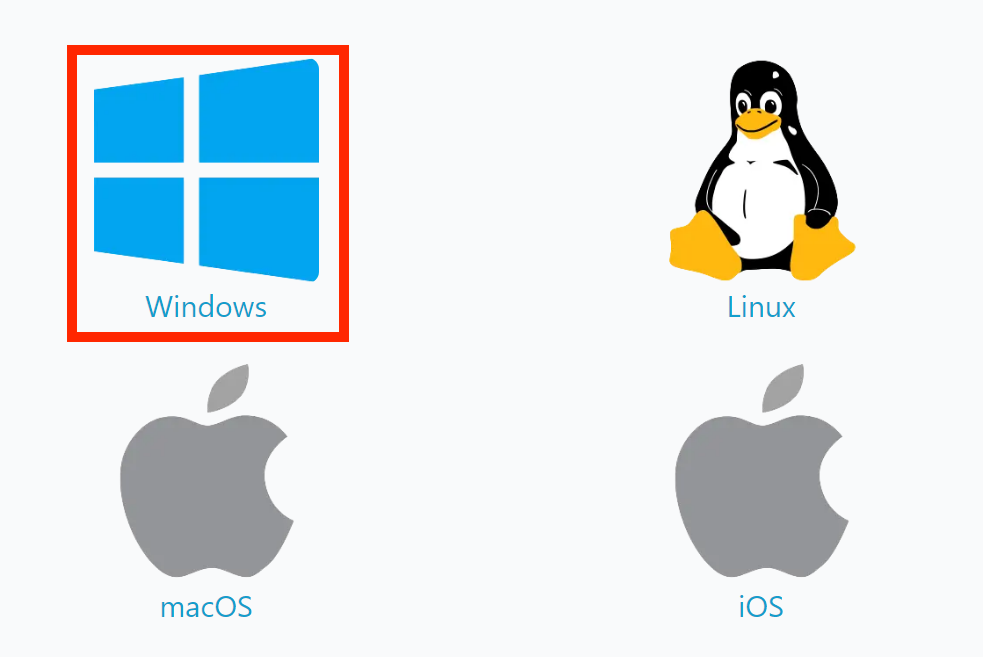 It's in the top left, so you can't miss it.
Click on the Windows icon, and you'll see a selection of download options – Installer (64BIT), Installer (32BIT), and a link to the Windows Store.

Most laptops and desktop computers run on the Windows 64-bit operating system, so we're going to download that one.
If you're not sure what version you are using, open the Start menu and type in "About your PC." This will open the About window, where you will find a section labeled System type. This will either have 64-bit or 32-bit. Download the file from Kodi that matches the OS of your computer.
When you've downloaded the file, double click the file to open the Kodi Setup Wizard, which should look something like this: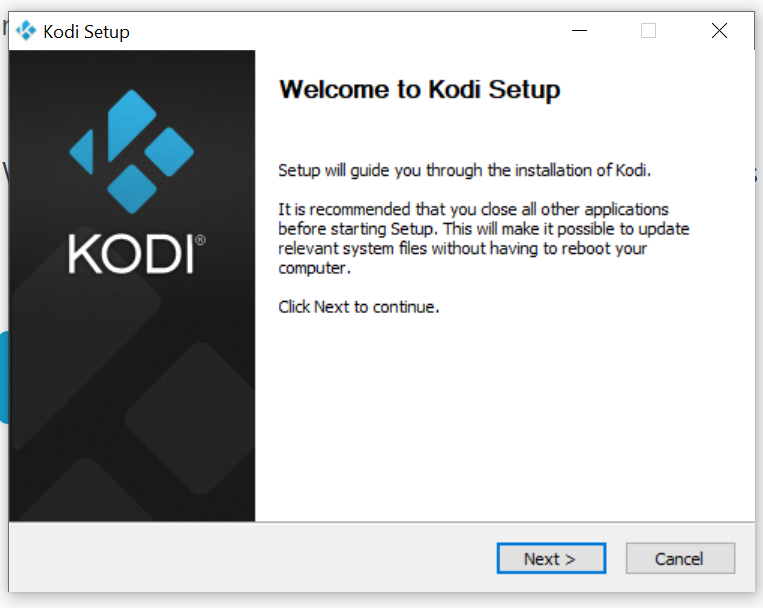 As with most Windows installations, you can just follow the Wizard's instructions, and you will have Kodi. When all that is done, you should see this: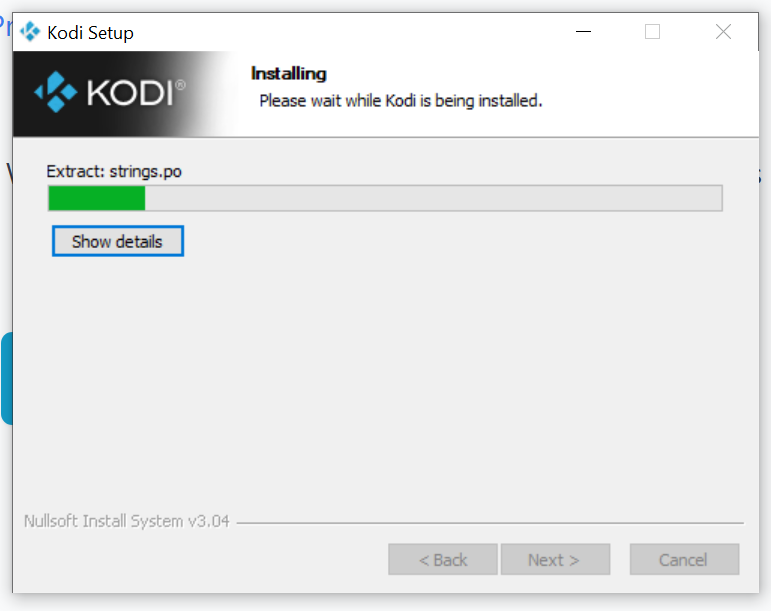 Allow Kodi to install, and you're done.
When you open Kodi, it should look something like this: