On this page you'll find what you need to know to watch USTVGo on Firestick. The guide on this page work for any Fire TV device such as Fire TV Stick, Fire TV Stick 4K, FireStick Lite, the New FireStick as well as Fire TV Cube.
Why Get USTVGO on Your Firestick
Want to watch live TV and your favorite TV channels on Amazon Firestick? USTVGO offers an excellent addition to any home entertainment options besides Firestick apps, IPTV services, and Kodi addons. USTVGO is a streaming service that offers 90+ live TV channels, all of which you can access on the go without having to download any third-party applications.
You need only three things to stream USTVGO on your Amazon Firestick. They include a web browser, a solid virtual private network or VPN, and a good internet connection.
In this article, we're going to explain how you can install a secure Firestick VPN and look at how to download and install the best web browser for your Firestick. You'll also get to know how to use both to watch USTVGO on Firestick. Read on to learn more.
Read: How to Install & Use the Best VPN for Firestick
Table of Contents
How to watch USTVGO on Firestick
Start by installing a web browser to watch USTVGo on Firestick or Fire TV. Firestick supports both Mozilla Firefox and the Silk browser, but most users prefer the latter option. Being an Amazon product, Silk Browser offers more features on Firestick, Fire TV than its competitors. And it works more seamlessly, too.
How to Download A Browser on Firestick
Follow these steps to download a web browser to your Fire TV Stick as its the simplest way to access USTVGo on Firestick:
1. On the homepage, find and select the search option.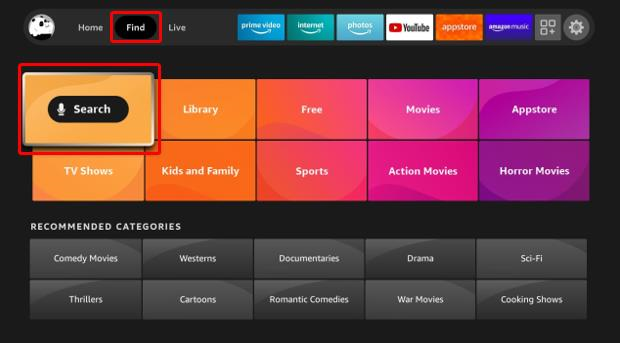 2. Type the name of the browser you want to download. You can either go with (Amazon) Silk Browser or Firefox. We're going to show you how to download Silk Browser on Firestick.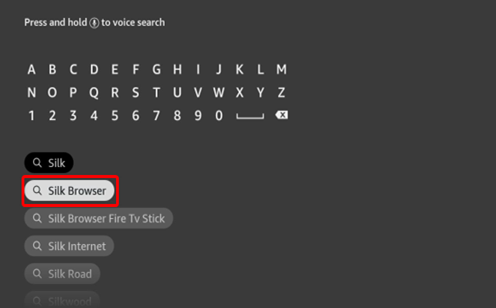 3. After clicking on the web browser's name in the search results, a new screen will appear, showing you numerous app icons. Click on the Silk Browser icon.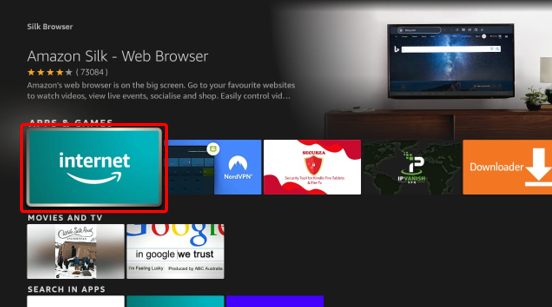 4. Download the Silk browser and wait for it to install. (If it is available by default, you can start using it right away).
How to Watch USTVGO on Firestick through a Browser
Using a browser allows you to stream USTVGo through your Amazon Firestick by using its streaming service power.
If you have already launched the web browser after downloading, skip to step 4.
If not, then:
1. Go to the home screen of your Firestick, Fire TV.
2. You will be able to see a row of apps under the category of 'Your Apps and Channels'. On the left side of this section, select the 'See All' option.
(If you are unable to see the See All option, then just slide horizontally along with the app icons)
3. Scroll down and select the web browser you installed.
(If you want the browser to appear on your home screen, open Firestick's menu by pressing the 3-line button on the remote. A menu section will appear. Select the move option and drag the browser to the home screen)
4. Click on the browser's address bar. The on-screen keyboard will appear. Use the keyboard to type 'USTVGO.TV' to access USTVGo. Alternatively, you can search for USTVGO TV by using Alexa voice command. To activate Alexa, press the microphone button on the remote.

5. In some cases, a pop-up might appear asking you to calibrate the display. 
USTVGO doesn't need any special display, so you can cancel this pop-up. You may need to do this again if the website doesn't display properly. To do this, go to settings of the Firestick or Fire TV, select display and sound, click on the option of Calibrate display under the display settings.
6. After following the instructions given in step number 5, you will be led to access the USTVGO website. Here's how it might look like:
7. The display will show TV channels in alphabetical order. You can select your preferred channel from the list and start to watch live TV and your favorite shows.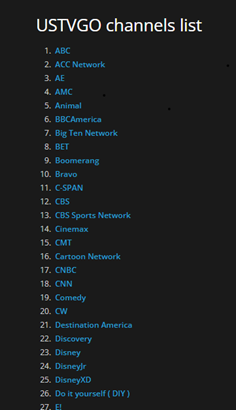 8. USTVGO has four categories: Entertainment, News, Sports, Kids. You'll be able to see these categories next to the home option under the address bar.

9. If you want to know the schedule of the channels, select the 'TV Guide' option on the panel.

10. After clicking on the 'TV Guide' option, you can see the timings and schedules of all the channels offered by USTVGO.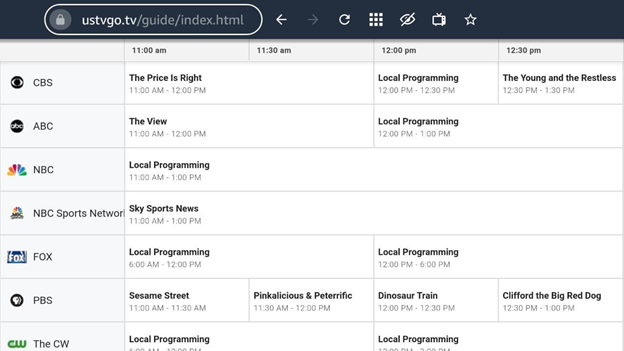 11. If you have any queries about the service, select the 'FAQ' option on the main panel.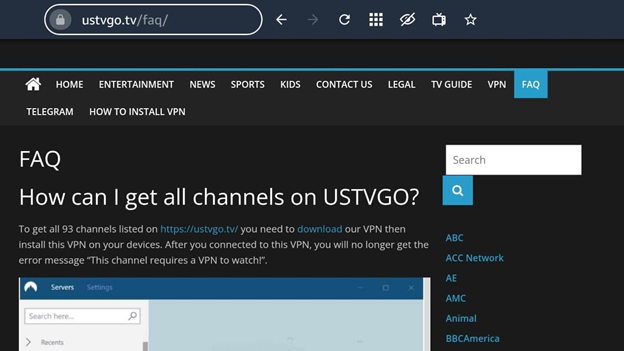 How to Use VPN on Firestick?
We recommend you use NordVPN. It provides excellent security service and is cheaper than other popular VPNs. Plus, NordVPN offers 24/7 customer service, too. And it also comes with a 30-day money back guarantee. Here's how you can use NordVPN on Firestick.
BEST VPN
First of all, you will need to subscribe to NordVPN. You can purchase a subscription to this VPN from their official website. NordVPN offers different plans to meet the requirements of different kinds of users.
1. To download NordVPN on your Firestick, go to Firestick's home screen, click on the Find option, and then click on the Search button.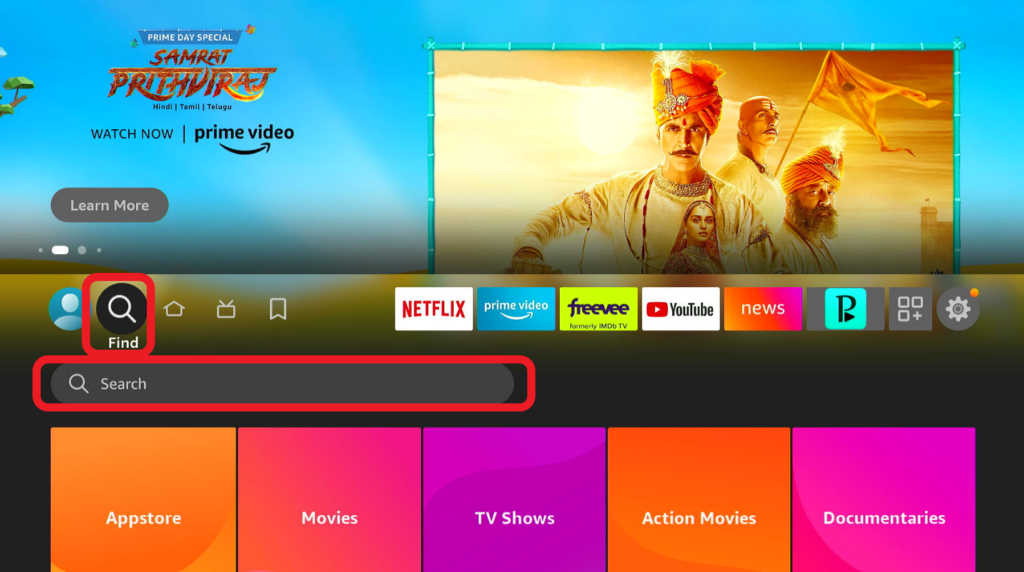 2. Using the on-screen keyboard, type in NordVPN. Alternatively, you can use the Alexa voice command.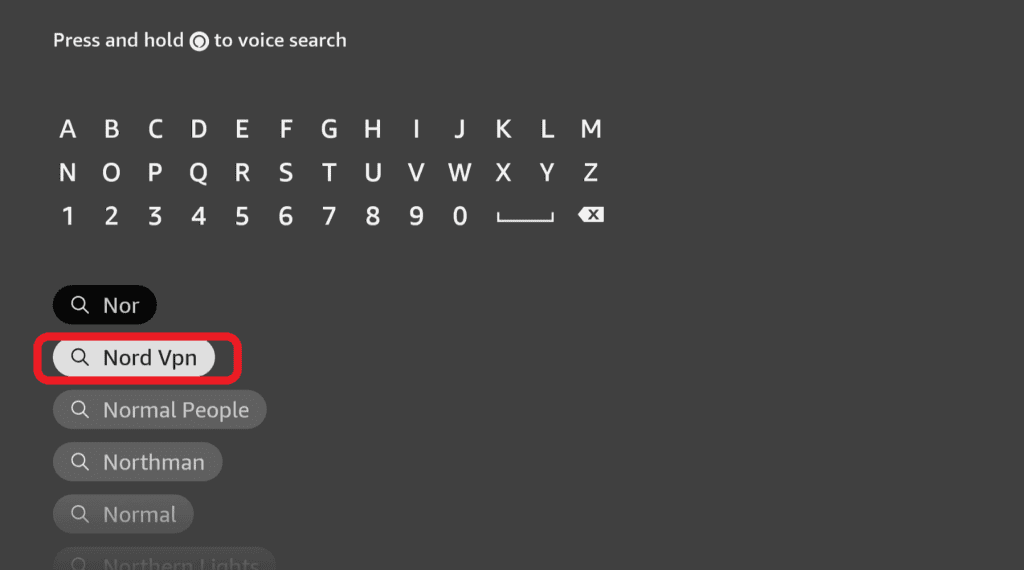 3. Click on 'NordVPN' in the search results.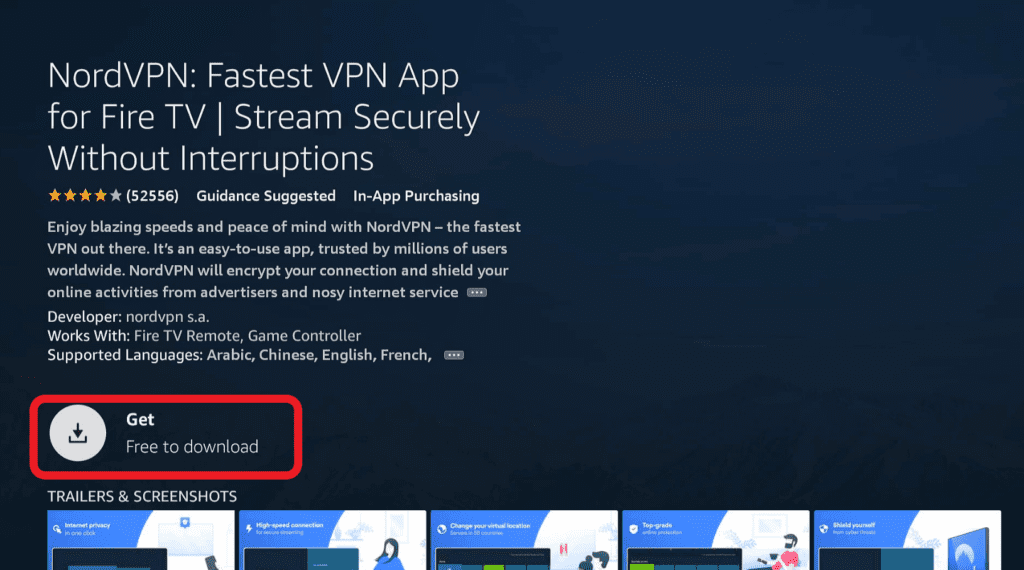 4. On the following screen, click on Download and wait until the VPN is installed on your Firestick.
5. Once the installation is complete, launch the NordVPN app.
6. Next, sign in to NordVPN. Here you'll have to enter the email address and password you entered while purchasing the VPN's subscription.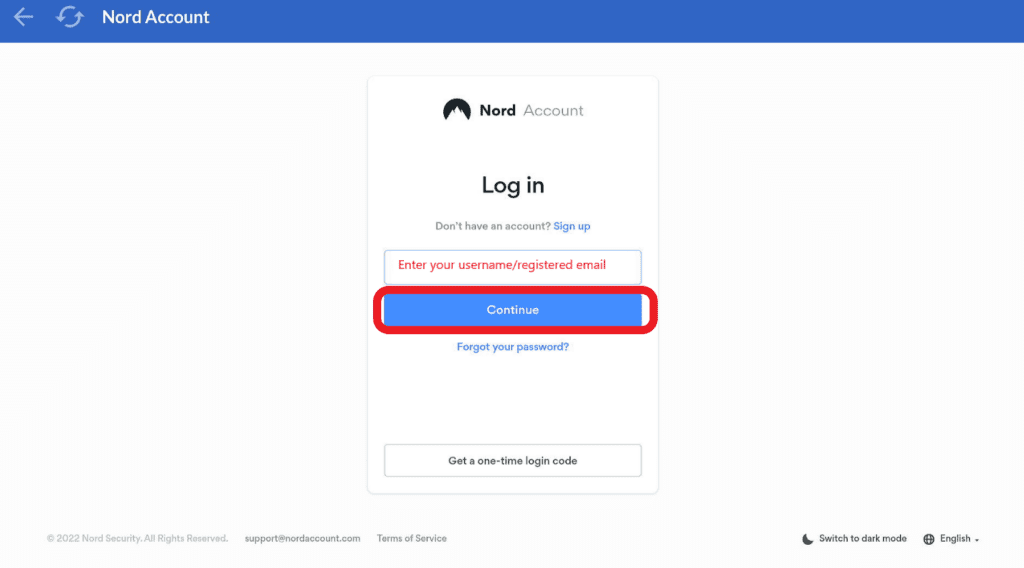 7. After signing in, the main screen of the VPN will appear. Click on Connect to let the VPN connect to the most reliable server near your location.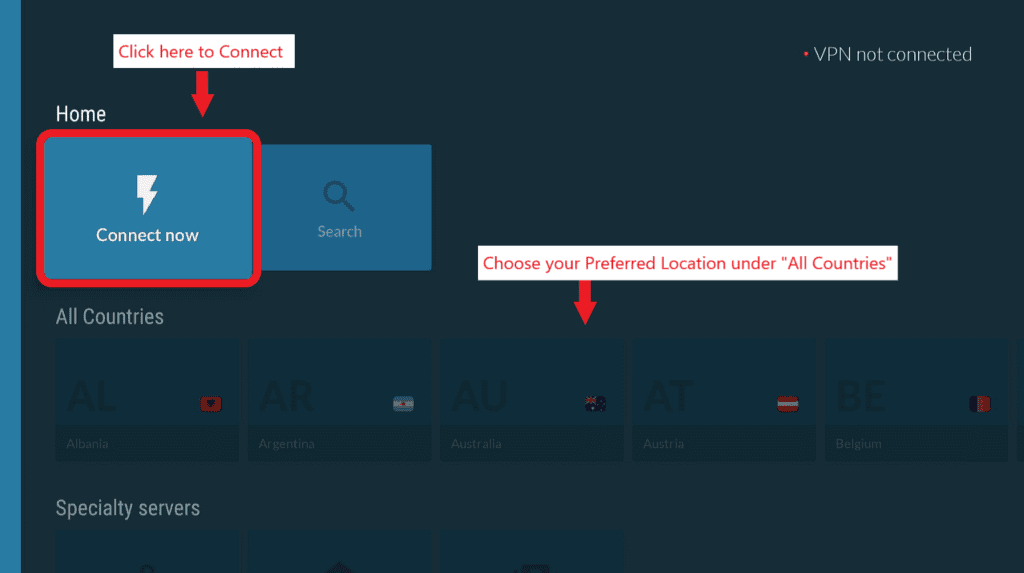 8. You can also choose the server's location manually from the list on the left side of your screen. After selecting the server location, start the VPN.
Once you are connected to NordVPN, you don't need to worry about anything. Search, stream, and scroll through any website or page without worrying about someone tracking your online activity. What's more, since NordVPN has a no-logs policy that bars it from collecting or storing any information you enter or transmit through its network.
Summary
If you follow the above-mentioned steps to the letter, you should be able to watch USTVGO on your Firestick device and watch your favorite live channels. The entire process will become even more straightforward if the browser comes built-in in your TV. In that case, you simply have to download USTVGO, install and activate ExpressVPN, and start to watch live TV and your favorite shows.