1. Go to Settings and open File Manager.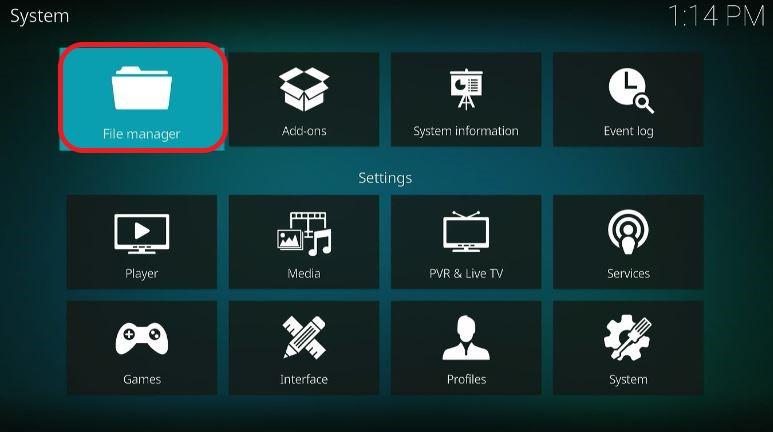 2. Select Add source.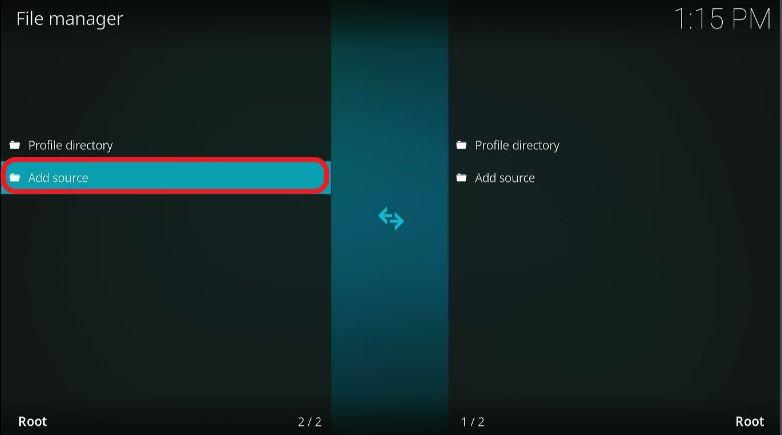 3. A window will open. Click where it reads <None>.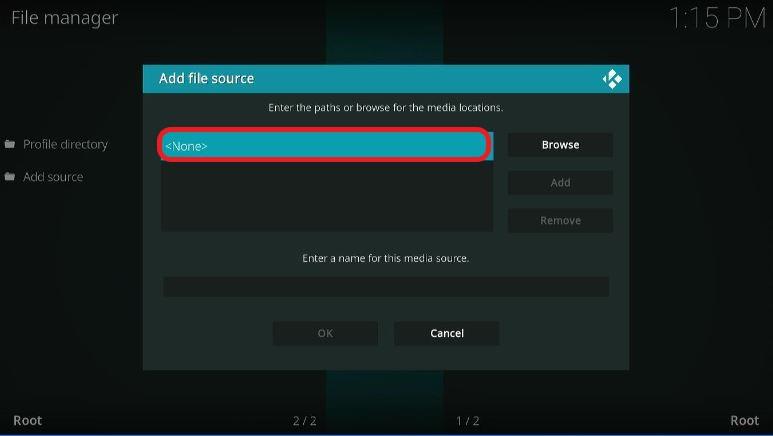 4. Another window will open. Type the URL below in the given space and hit OK. Please note that any typos in the URL will result in failure to add the source. 
http://misfitmods.com/mmwiz/repo/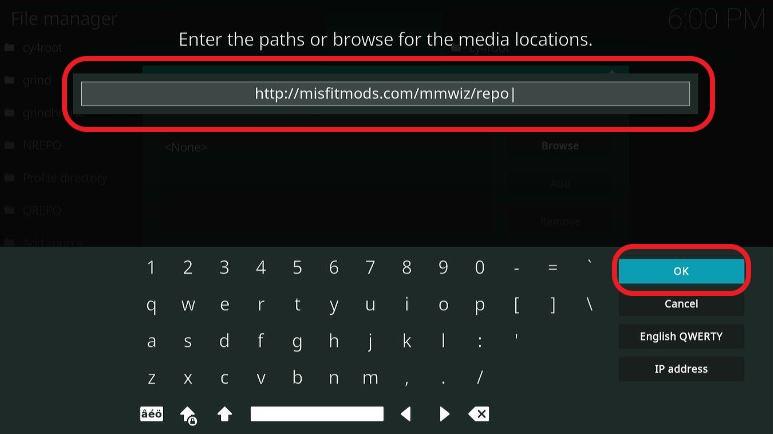 5. Now, give a name to the source by writing it in the space given. Click OK. We are naming it Misfit lite. This will help us in distinguishing which source is for which repository.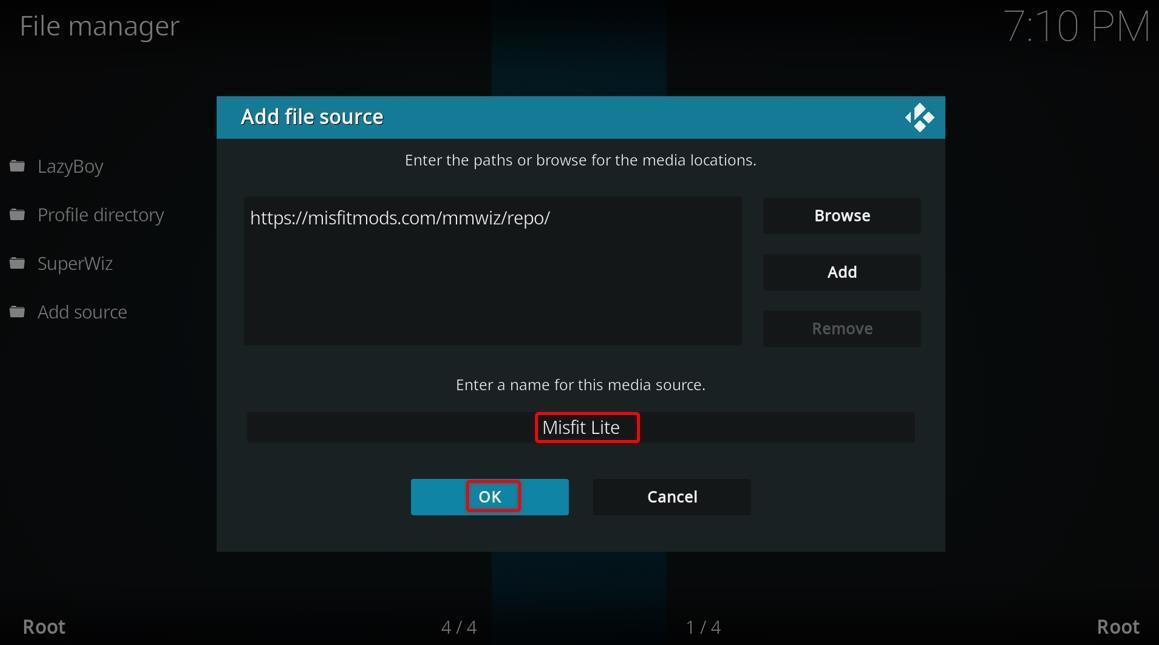 6. Now go back to Settings and open Addons.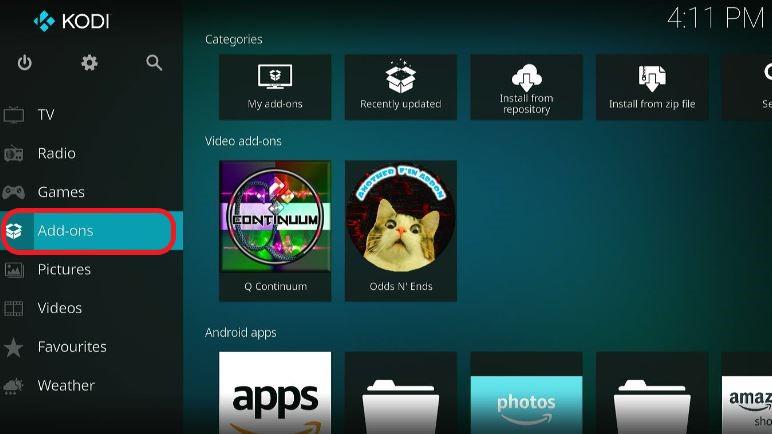 7. On the top left corner, you'll see Packages Installer Icon (a tiny box). Click to open it.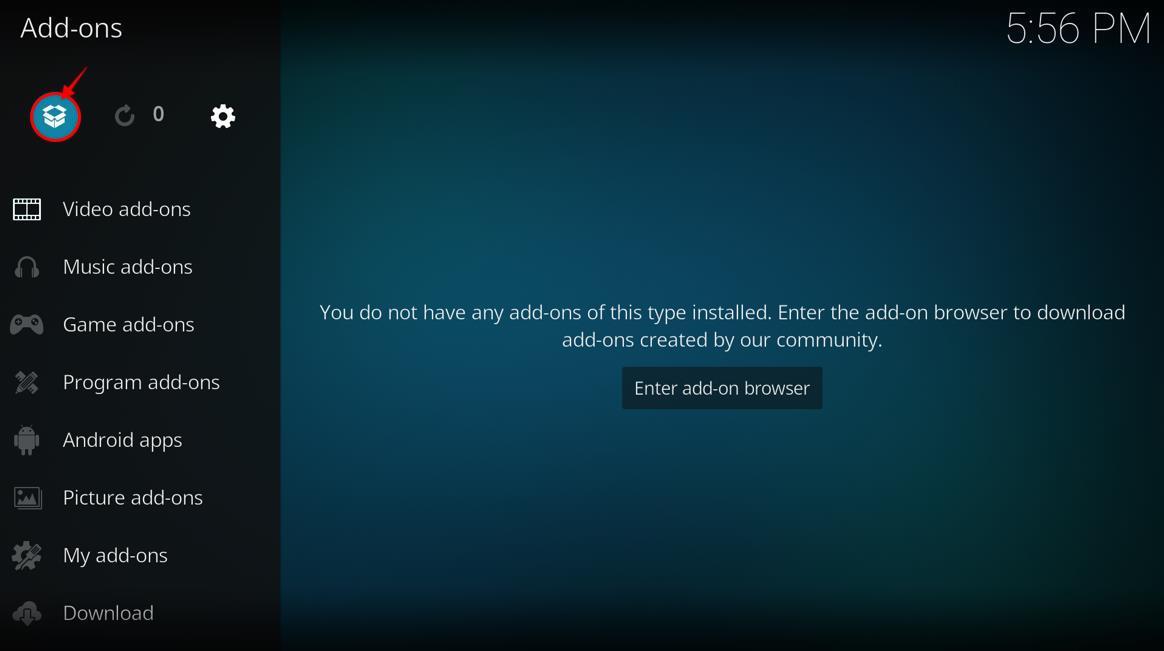 8. Go to Install from zip and open.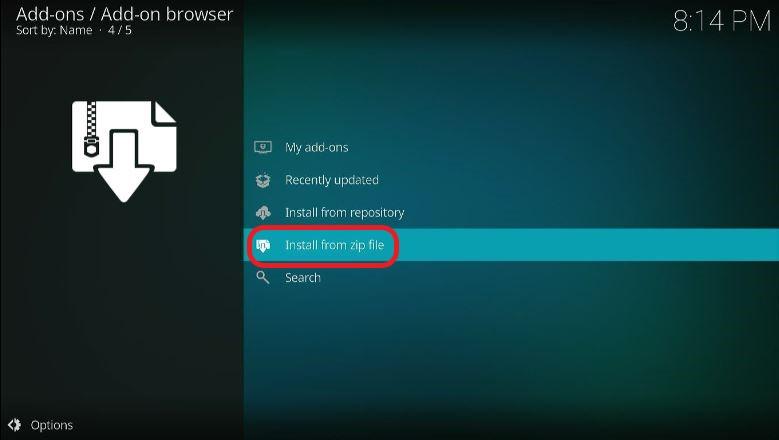 9. A window with a list will open, find Misfit Lite (or whatever name you gave to the source) and select it.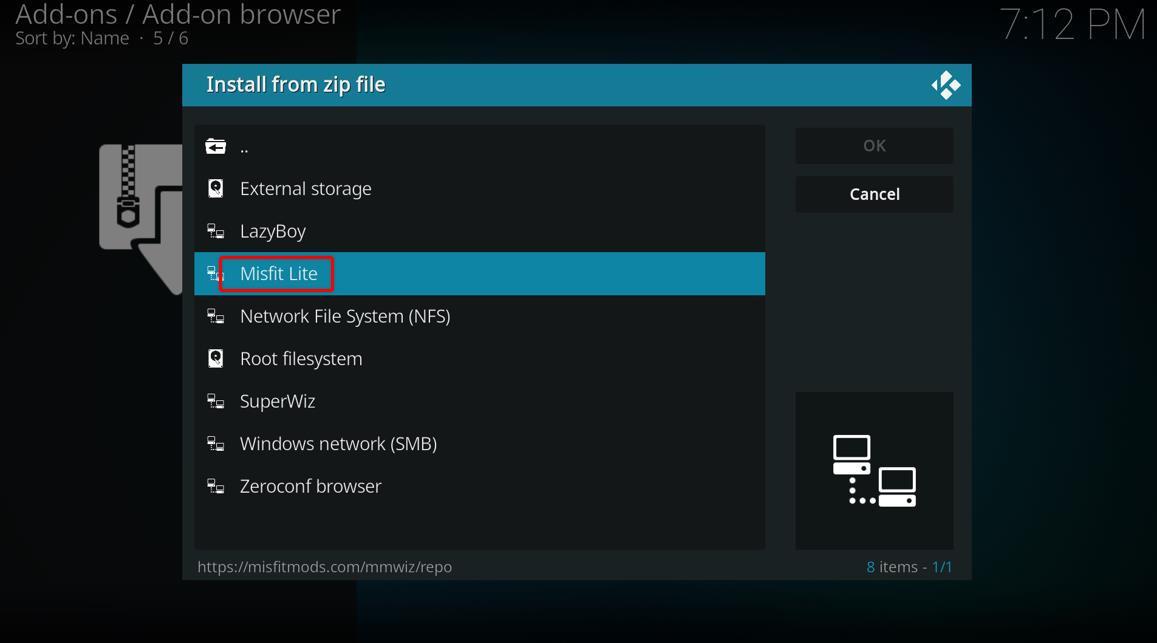 10. Select repository.misfitmods.zip. This will start the installation process of the repository.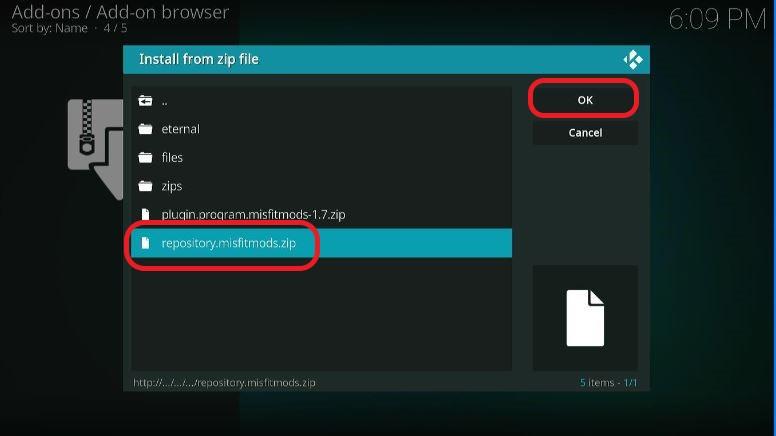 11. Wait for the installation notification to appear at the top right corner of your Kodi screen.
12. From the Addons menu, open Install from repository.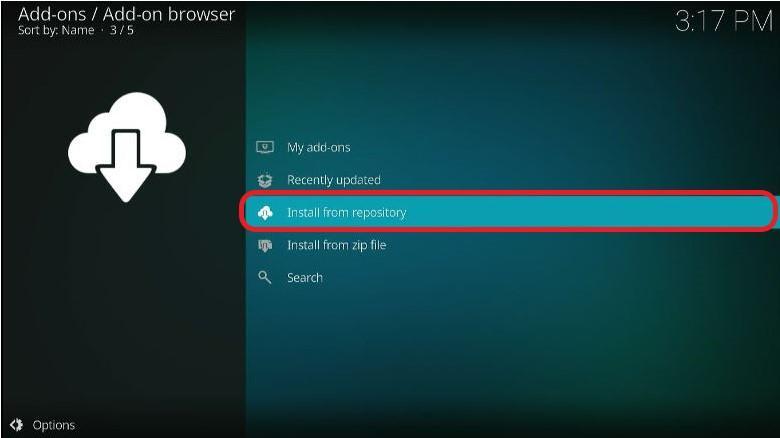 13. Select Misfit mods: Repository from the list.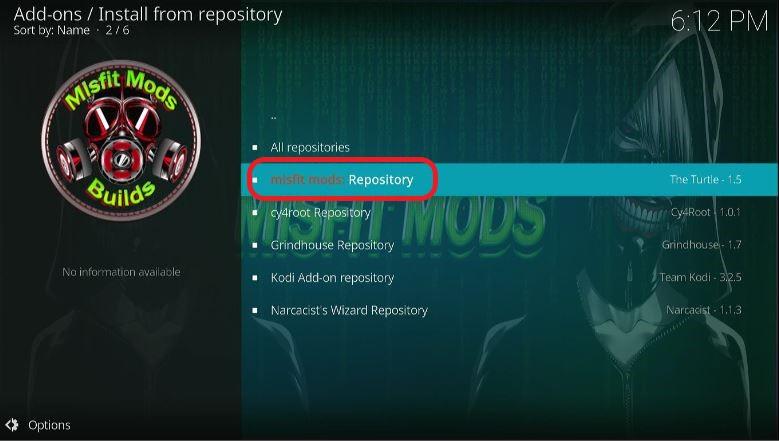 14. Click on Program addons.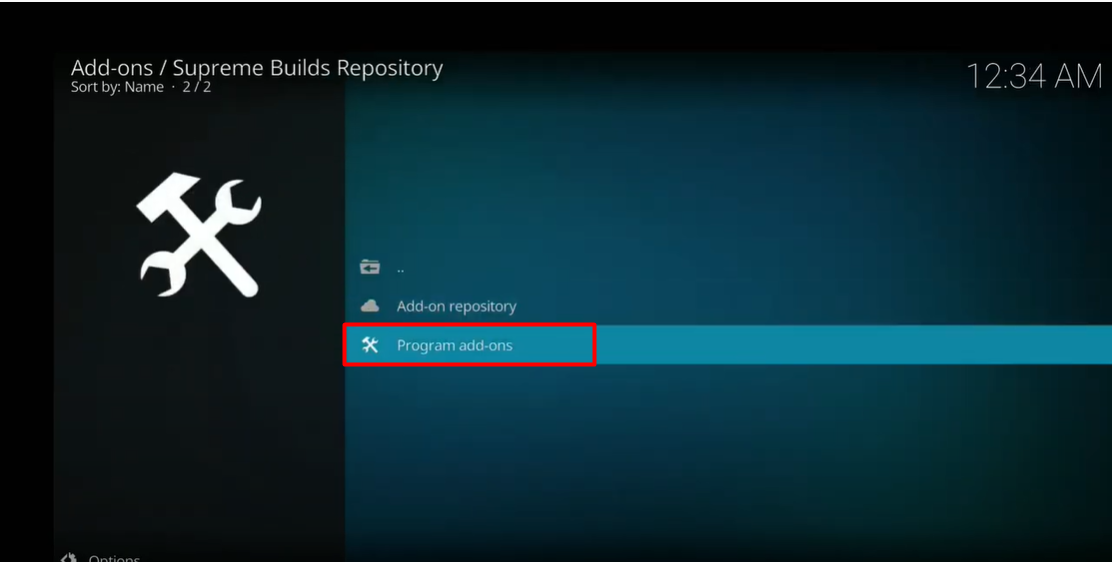 15. Choose Misfit Mods Wizard 19.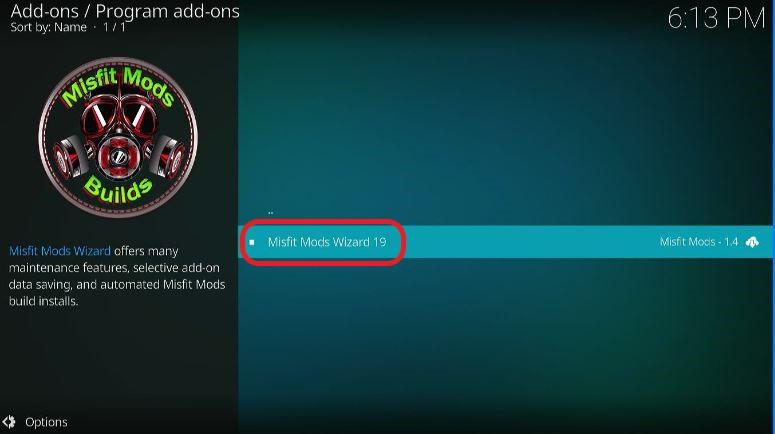 16. Hit Install. Once installed, you'll get a notification on the top right corner of your Kodi screen. Wait for this confirmation.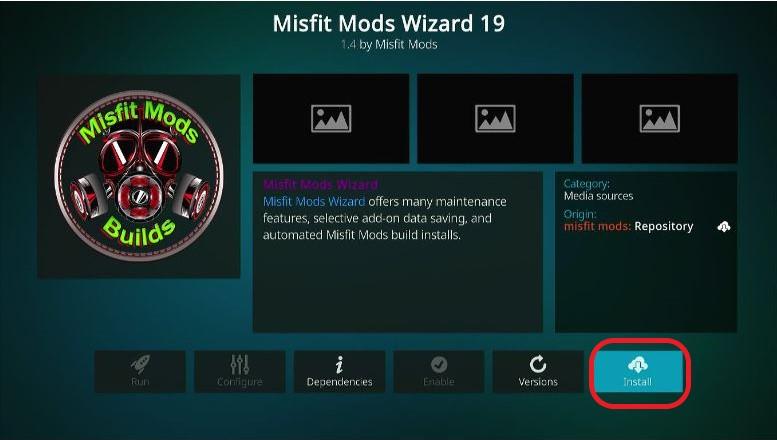 17. A prompt will appear, letting you know which additional items will be installed. Choose OK.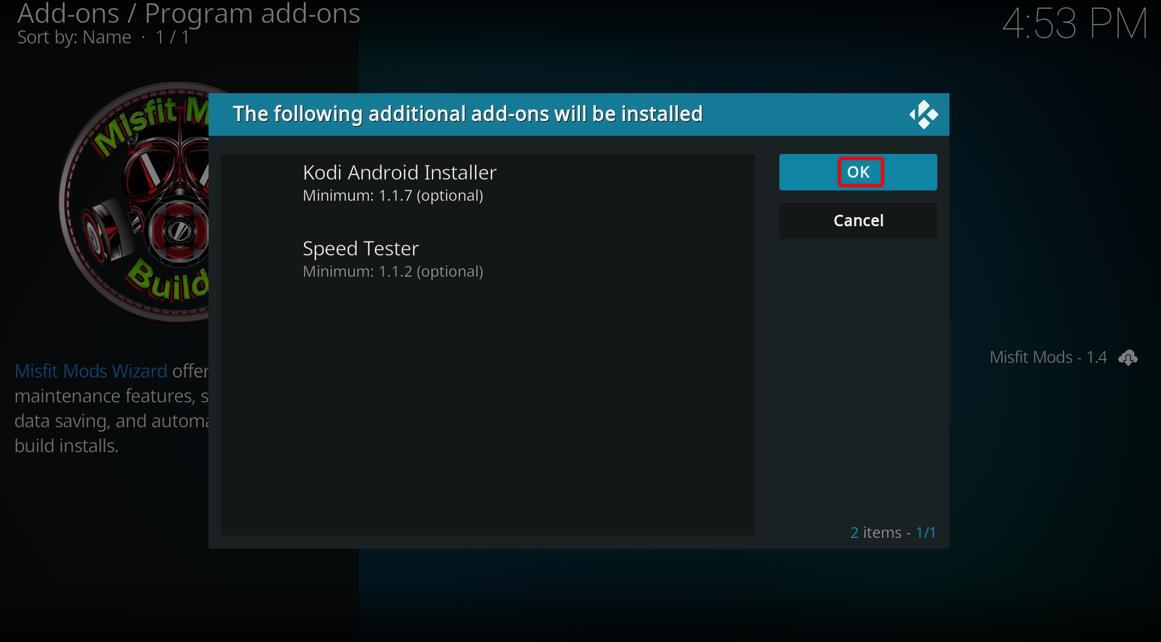 18. Another prompt with a long list of Settings will appear. It is not necessary to select anything, but you can choose from the selection in case you feel the need to. Click Continue.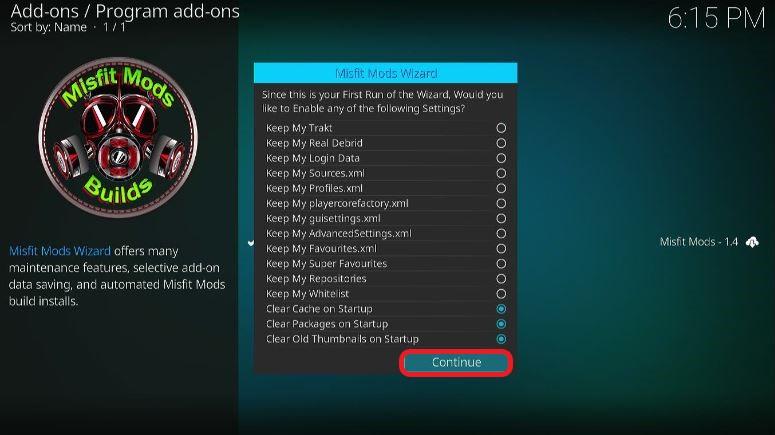 19. Next, a prompt will appear. Hit Build Menu.
If you accidentally clicked on Ignore, don't worry. You'll find it when you go to Addons > Program addons > Misfit Mods Wizard > Build Tab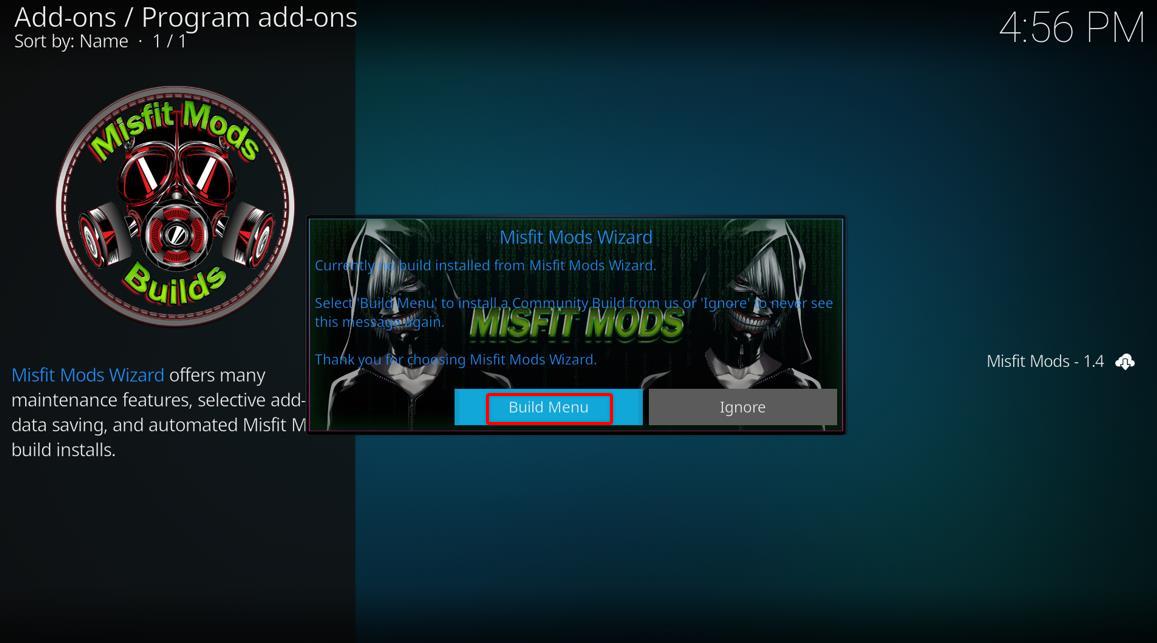 20. From the left side menu, click on Misfit Mods Lite 18. If this one doesn't work, try Misfit Mods Lite 18 Link 2.
21. Here, two options will appear: Install and Fresh Install. We are going with Fresh Install. 
Install will just add the build to all your previous addons and builds.
Fresh install will erase your previous builds and addons and install Misfit Mods Lite. 
Choosing Fresh Install will lead to a prompt; click Yes.
22. A window will open, where you can see the progress of the Misfit Mods Lite 18 download. 
23. Once done, you'll see a prompt appear, letting you know it needs to force close Kodi. Choose OK. 
24. When you reopen your Kodi, your new build will be installed. Enjoy! 
Simple, isn't it? When installing any addon or build to Kodi, the steps are roughly the same as above. Always remember that you need to add a source from the correct URL and then add the repository from the zip file. Afterward, you can start installing any addon or build from the repository of the one you've just installed. Once you get the hang of it, the rest comes easy, and you get to enjoy all its benefits.
Before you start streaming on Kodi, always be cautious of your actions. That's because every detail can be monitored. Your internet service provider (ISP), government, or some malicious third parties are able to track everything you do online. The invasion of privacy is a rampant problem in the digital age.
Our personal info, likes, dislikes, search history, and even the details pertaining to our identity can be sold to advertising companies. In worst cases, to the black market. In today's world, where almost anything can be transacted online, we must protect our online identity by halting unwanted access to our personal information.