Mobdro isn't available on the app store and since it's a third-party app, you will have to sideload it on your Amazon Firestick. Before downloading any third-party app, you must first configure your device to install from unknown sources. 
Note: Mobdro is not working and there is no information on when it will be back (if ever). Fortunately, you can try some of the latest and best Mobdro alternatives for Firestick that are available in 2023.
Amazon Fire TV devices don't allow you to download apps from third-party sources by default, before downloading any APK you first need to change that. Follow these steps to allow apps from unknown sources to be installed:
On your Firestick main screen, go to 'Settings'.
Select 'My Fire TV' from the settings.
Go to 'Developer Options'.
Switch on 'Apps from Unknown sources'. If you get a warning message, click on 'Turn on' to continue.
Now that you've changed the settings to allow installation from unknown sources, you can easily download Mobdro. However, since Mobdro isn't present on the app store, you'll need another app that can sideload APKs from the internet. 
Though Firestick allows you to download lots of apps from the internet, it doesn't allow you to download APKs directly from the web, thus, making it necessary to sideload such apps. Downloader is one such app that allows you to install APKs, and it's also present on the app store. If you haven't yet installed the Downloader app, go to the app store and download it from there. After you have the Downloader, open it and follow these steps to install the Mobdro APK:
Step 1: Launch the Downloader from the 'apps' section of your Firestick.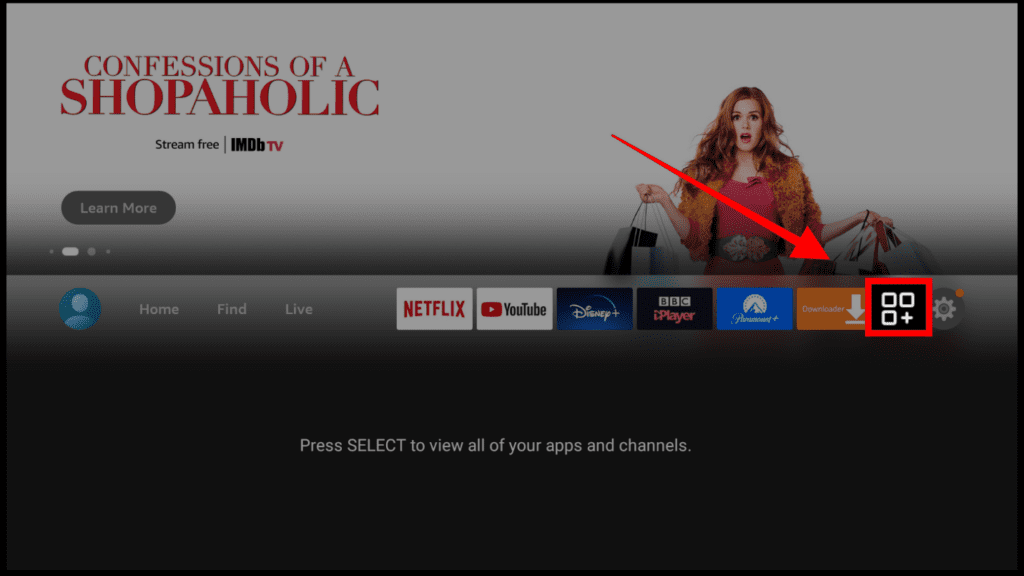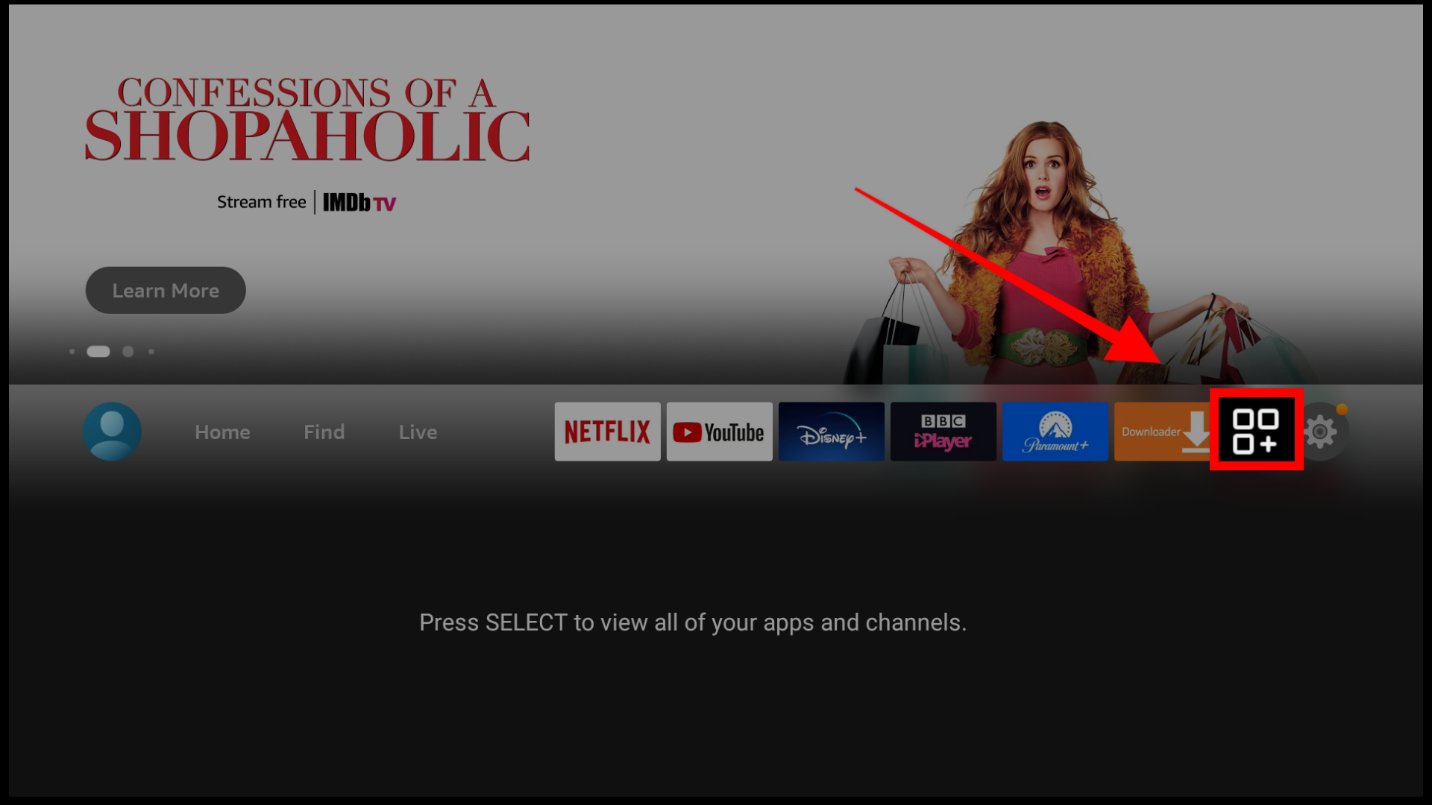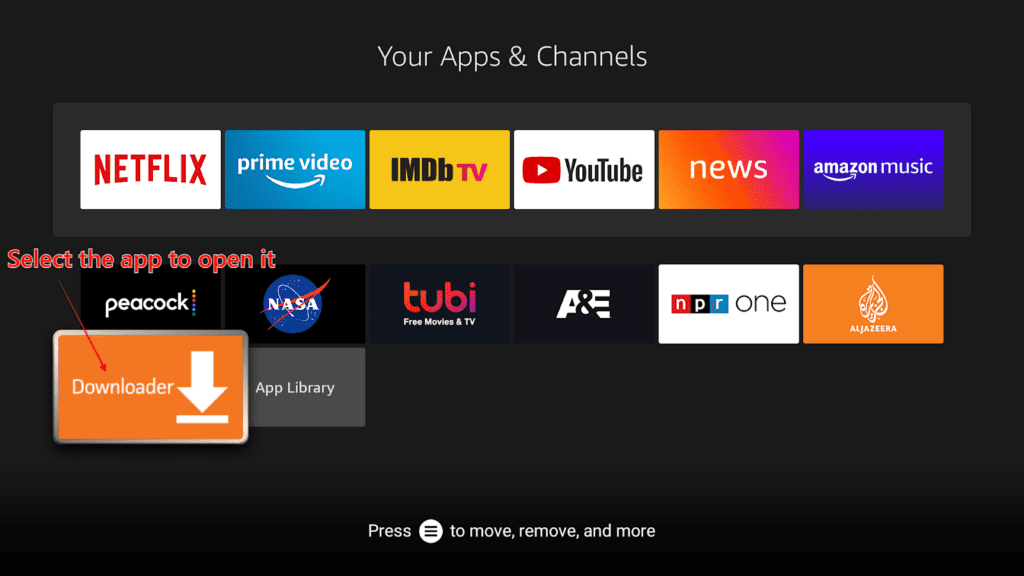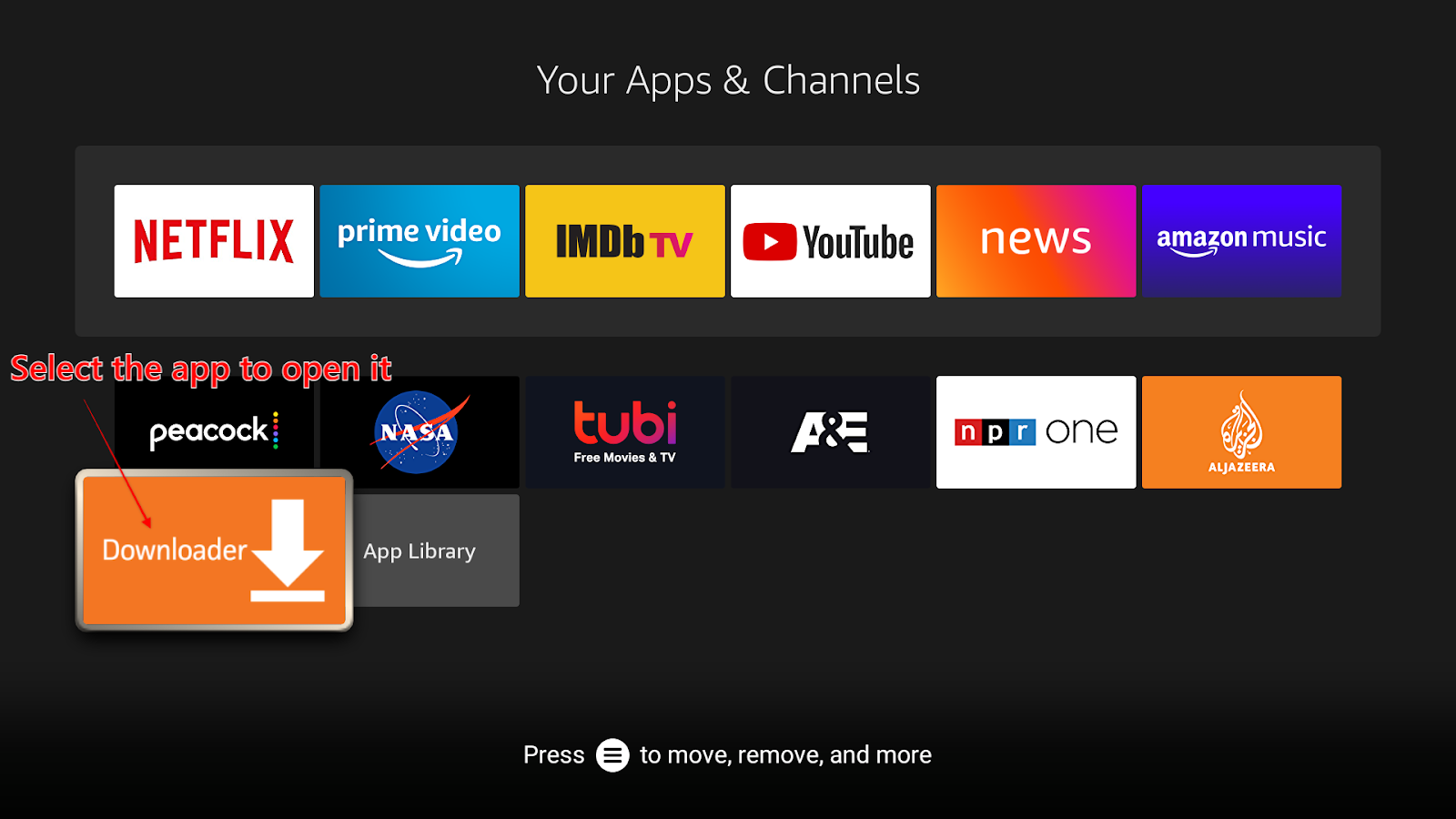 Step 2: On the main screen of Downloader, you'll see 'Home' selected. Click on the address bar on the screen to highlight it.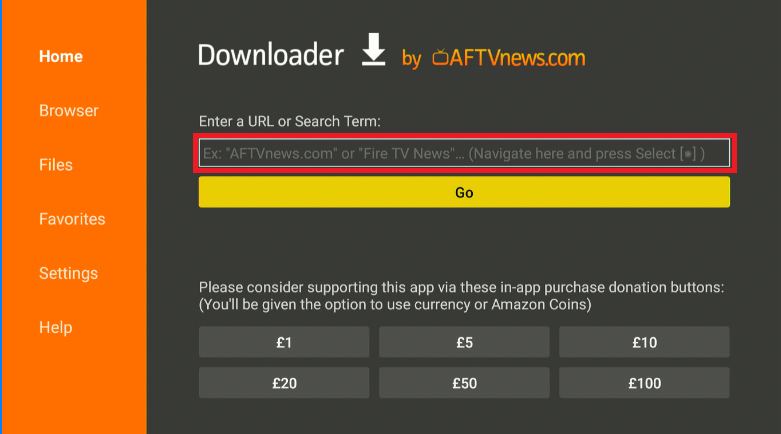 Step 3: Enter the Mobdro APK URL: vpnch.ec/k/mobdro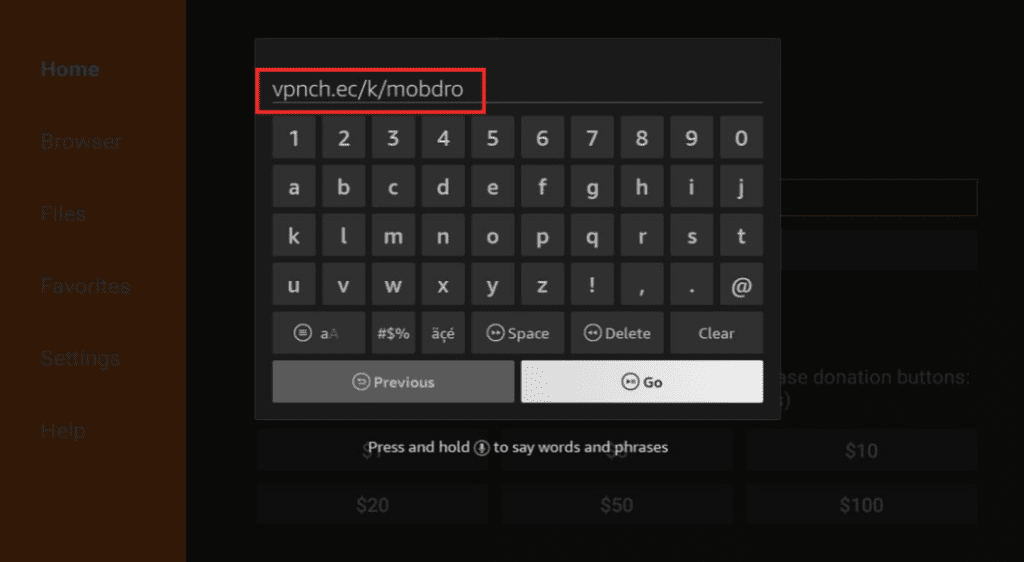 Step 4: Click on 'Go'. The APK will start downloading. The download process won't take long as Mobdro is not that big.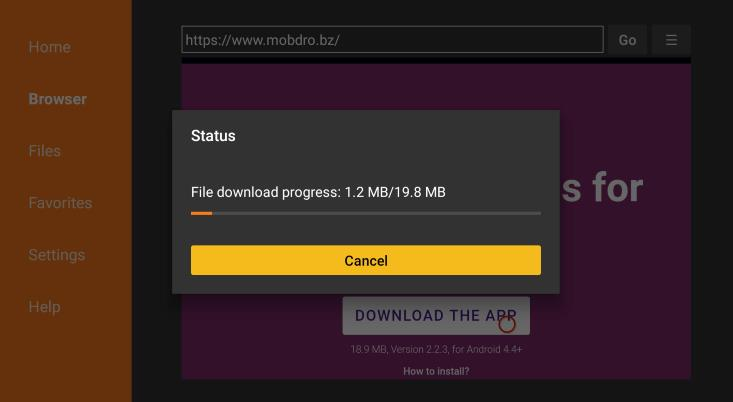 Step 5: After the APK is downloaded, the installation will start. Click 'Next' to continue.
Step 6: Click 'Install' so that the installation process starts.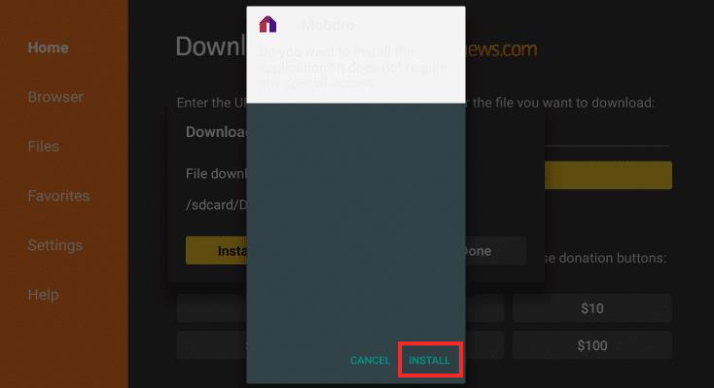 Step 7: Mobdro will start installing on your Firestick. It should take 1 to 2 minutes. 
Step 8: After the installation is complete, you'll get a notification that says Mobdro app installed. Click 'Done' to continue. 
Step 9: You'll get a prompt about the APK file being successfully downloaded. As you don't need this file anymore, click on 'delete'.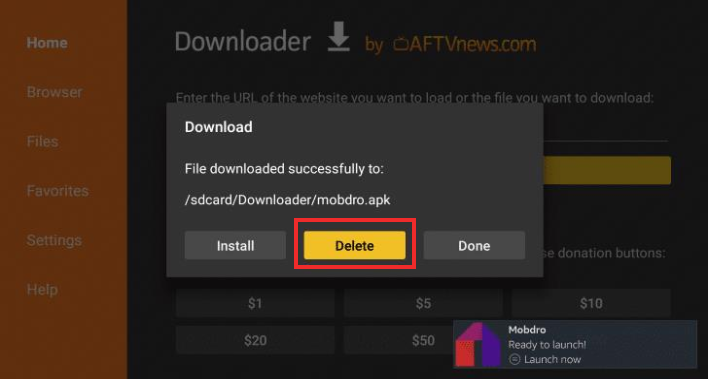 Step 10: The Mobdro app is now successfully installed on your Firestick.