To access the Popcorn Time app on Firestick, go to your apps menu (the icon just before the settings icon on your home screen) and open the app. 
You can rearrange your apps as well. Select the app you want to move, using your remote's left and right buttons. Then press the three lines button on the remote. A small pop-up menu will appear, select the Move option and drag the app to the position where you want it (to the front or back of the list).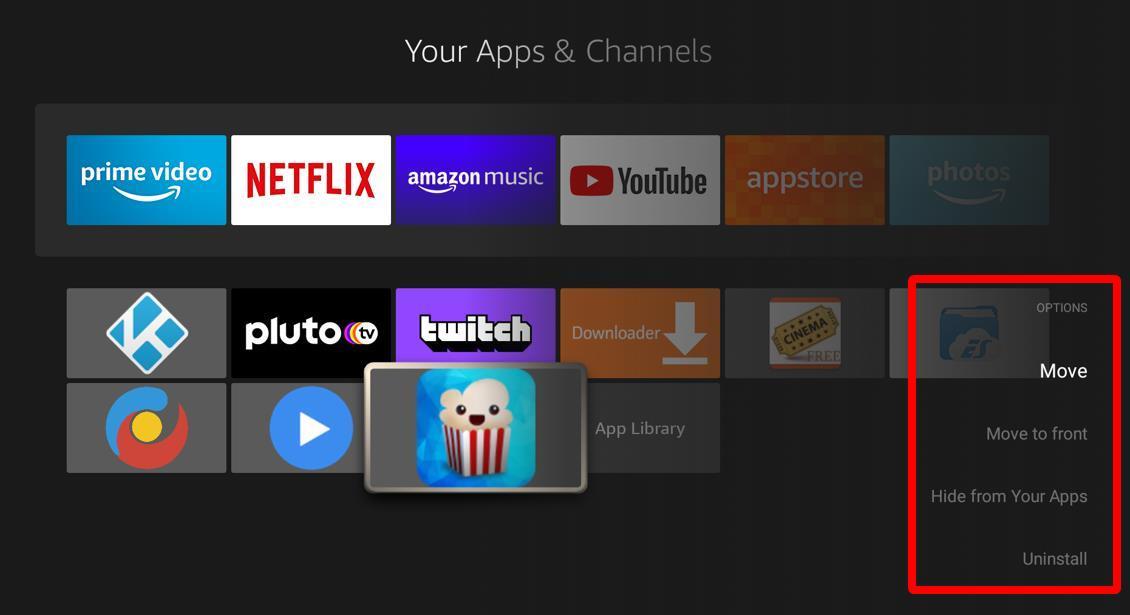 Let's explore Popcorn Time and learn how to use it.
When you launch the app for the first time after installing it, you might see a message, and it is just asking you to share the app with others. If you want to share it, hit Share, but if you don't, press the back button on the remote to dismiss the message.
A must pop up will appear, seeking your permission to access Firestick Photos, Media, and Files; select Allow.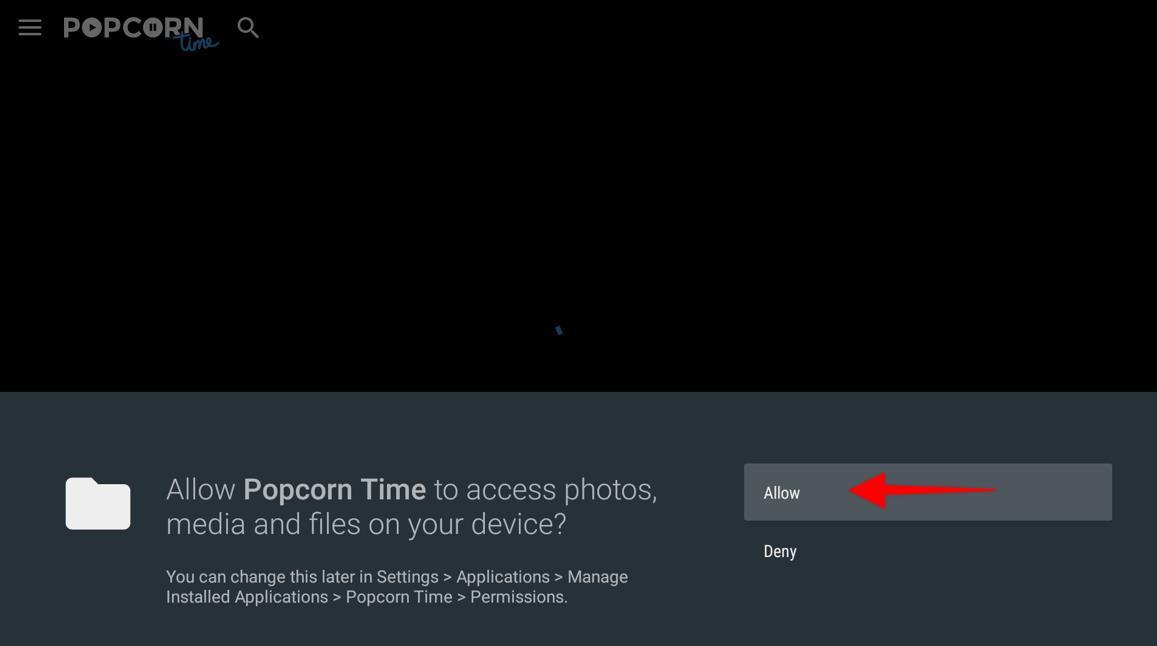 The default screen of Popcorn Time displays famous movies.  If you want to change the default to TV Shows, you can set it by changing it in Settings. There are different choices for default content, such as movies, TV shows, Anime TV shows, and Anime movies.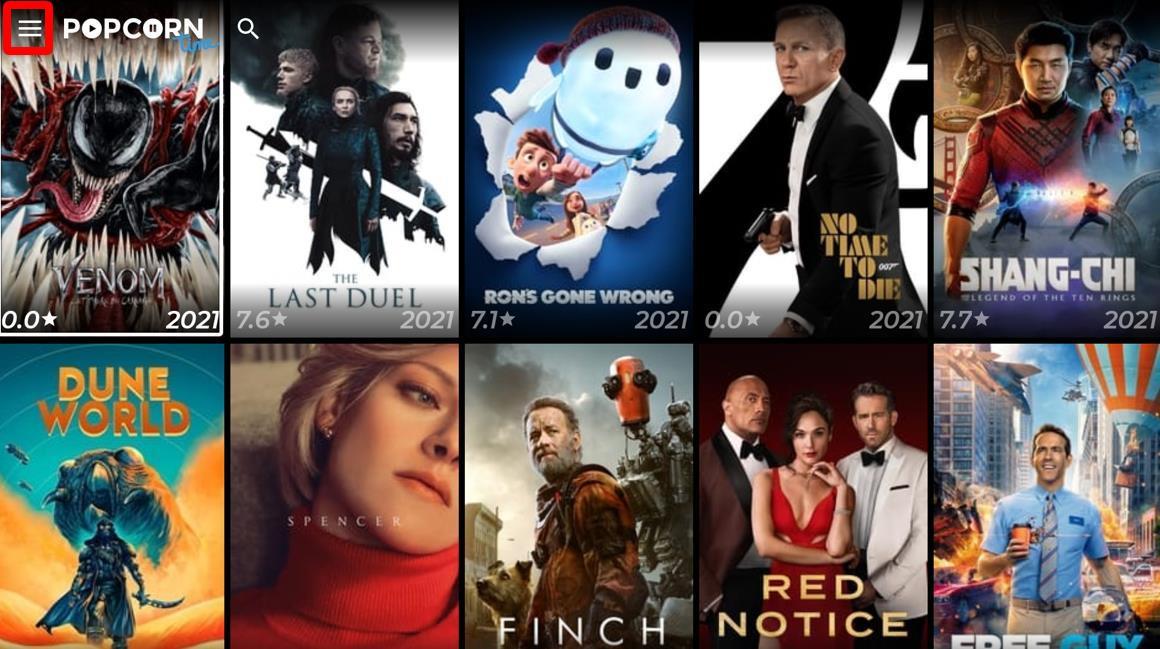 You can open the Popcorn Time Menu by pressing the menu button on the remote. Here you can find settings, different genres, quality, favorites, among other options.