Getting used to the addon should come easily. Q Continuum has a simple and super easy interface to help navigate even those who aren't technologically proficient.
Step 1: To launch the addon, you simply have to go back to the home screen. There, on the left panel, scroll down to addons, and you should see new options coming up on the right panel.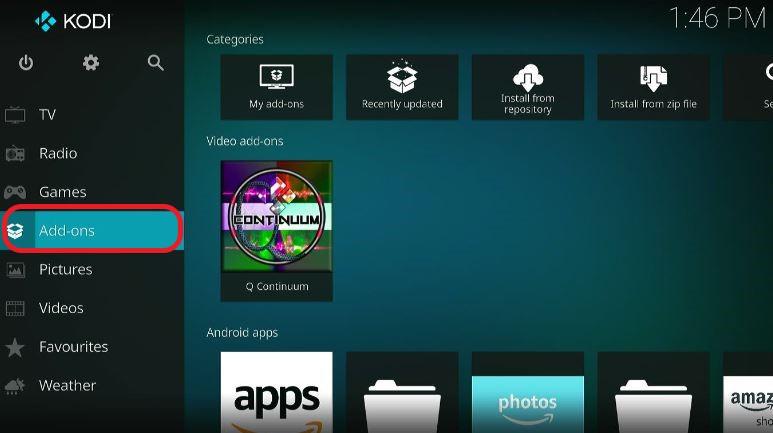 Step 2: Under the Video addons category, select Q Continuum.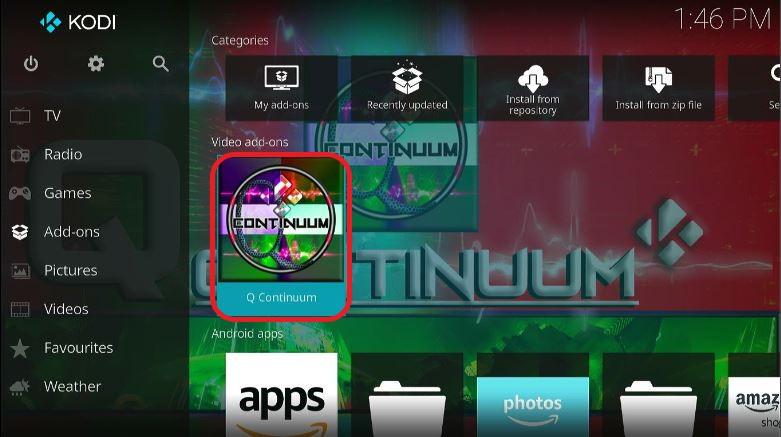 Once you've selected it, the addon should launch in a few seconds. The opening screen is also the home screen, containing a list of folders to choose from. 
Here, among the folders, you can see on the top is a folder named 4K One-Click Section. As the name suggests, the folder contains 4K content.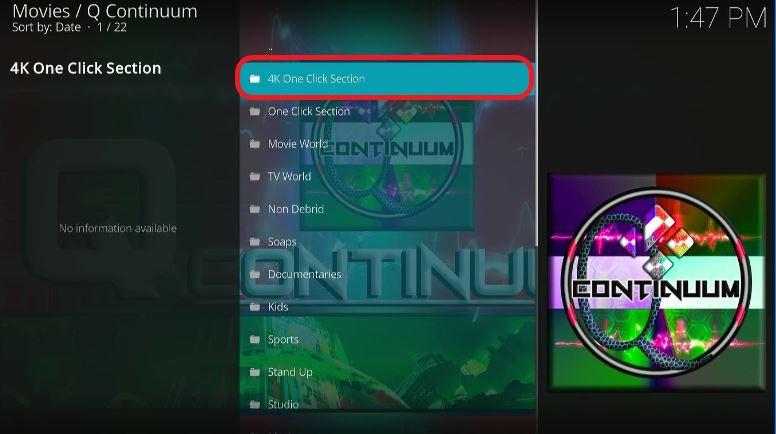 Be it movies or TV shows, this folder will contain links to stream your favorite content in 4K.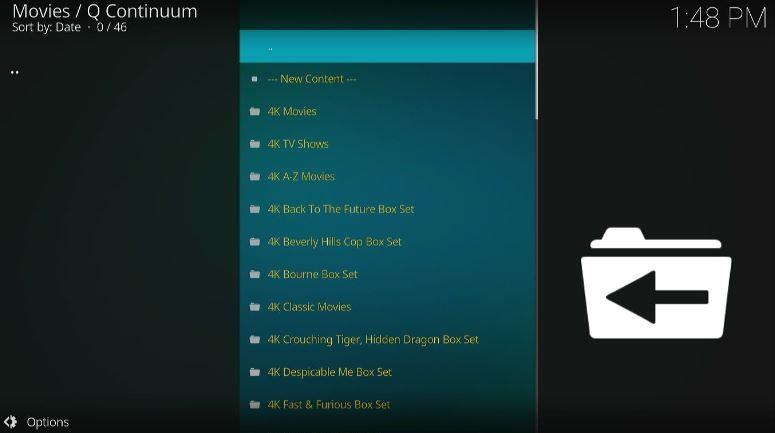 Another folder is named One Click Section. It contains 3D movies, documentaries, and TV shows.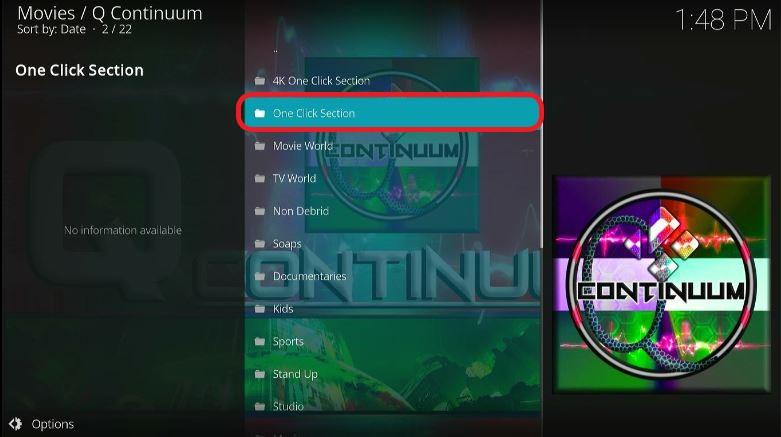 Just below this folder, you'll find category-specific folders. Each folder contains subfolders and is sorted based on genre, popularity, resolution, and much more.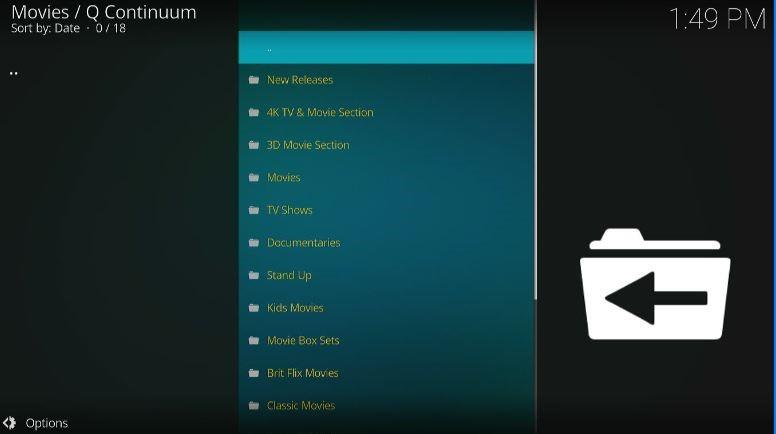 Step 3: Scroll further down, and you should see a folder named Non-Debrid.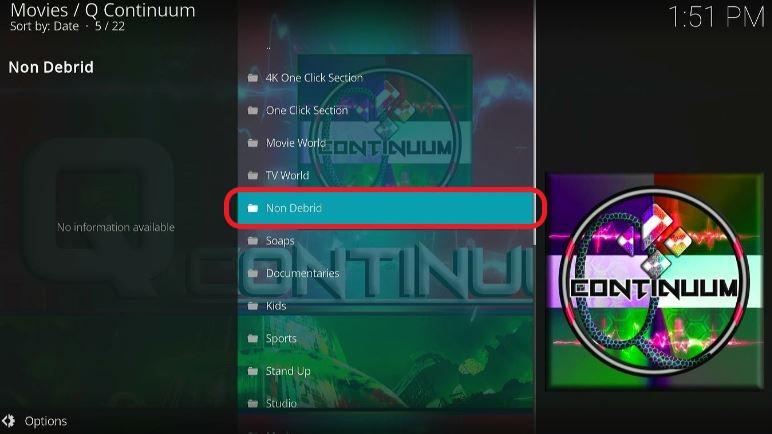 The folder contains content that is available for free streaming without having a Real-Debrid account integrated into Kodi.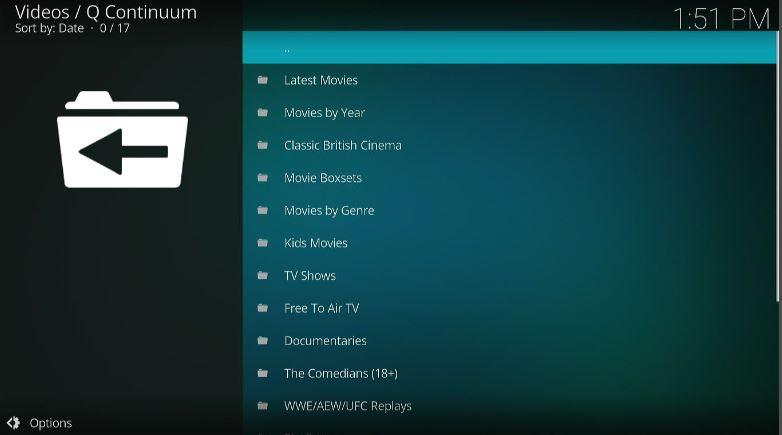 Step 4: Scroll further down, and you should see a Search folder. That is where Q Continuum proves to be more useful than other entertainment-based addons.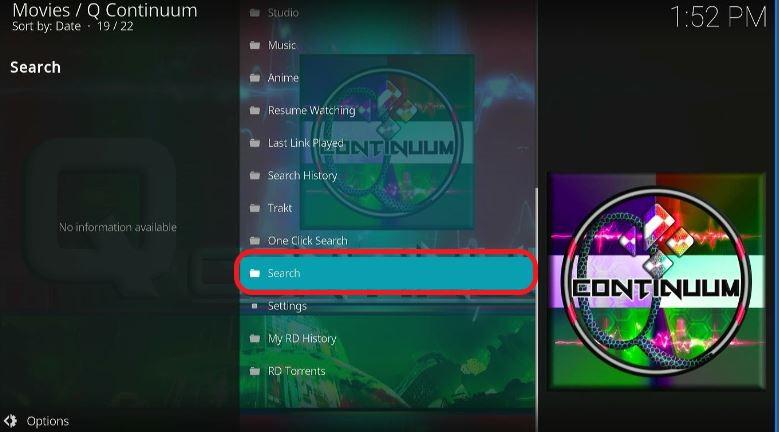 The search feature allows you to simply type and locate particular content. It does away with the inconvenience of having to go through the folders looking for particular content. Many addons lack this feature, which is why their interface proves to be full of hassle.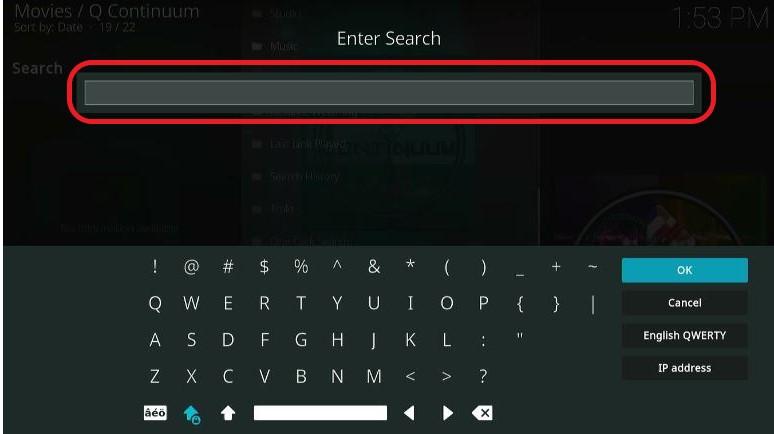 Another feature that helps get Q Continuum an edge over its competitors is its customizability. If you further scroll down the list on the addons home screen, at the bottom, you'll find a Settings folder.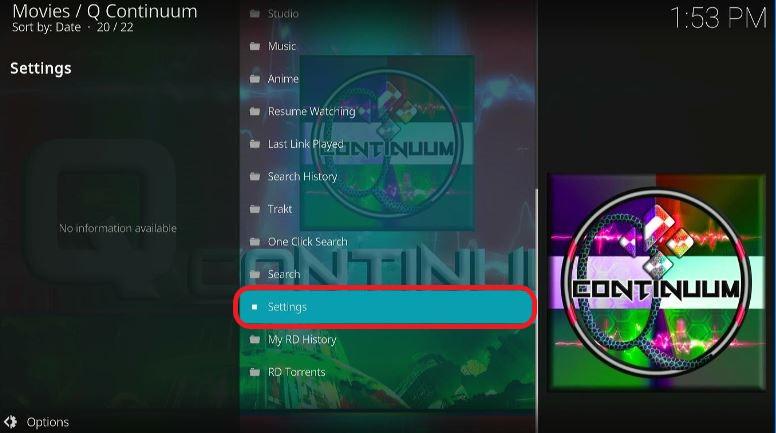 Herein, you can integrate Debrid/Trakt accounts to improve the addon's functionality. You can even customize the contents and its listing, change certain appearances here and there and do much more.