The Home option on the Downloader app allows us to acquire the files using the URLs. Follow these steps:
Step 1: Go to the 'Home' option of the Downloader app.
Step 2: On the right side, you'll see the bar saying 'Enter a URL or Search Term.' Go to this bar and click on it so that the cursor appears there.
Step 3: Enter the URL of the file which you want to download. If you don't know the URL, you can just type the name of the app you're looking to download. For example, we wrote 'cinemahd' in the search bar.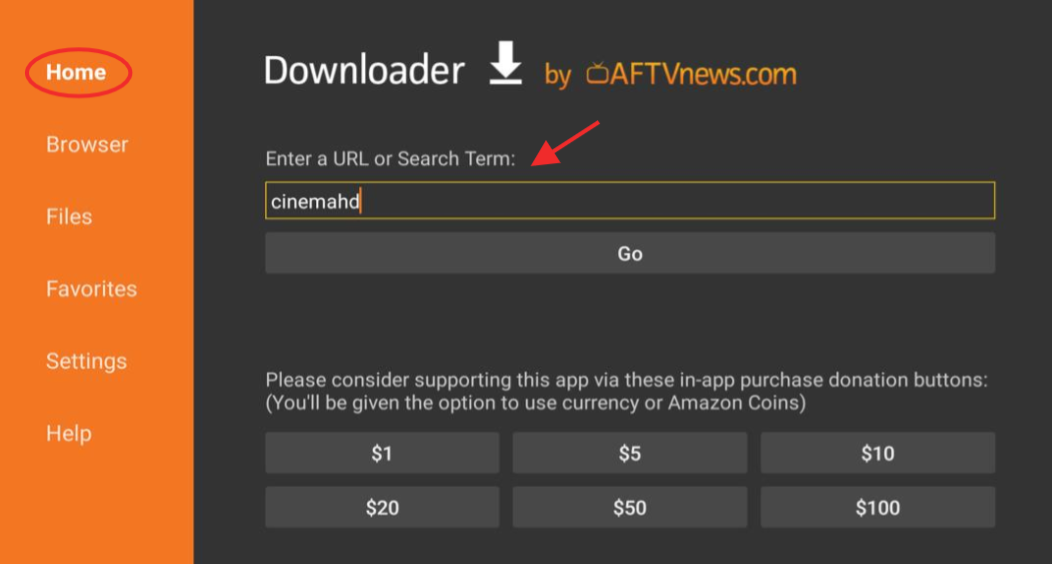 Step 4: The download will start once you click on 'Go.''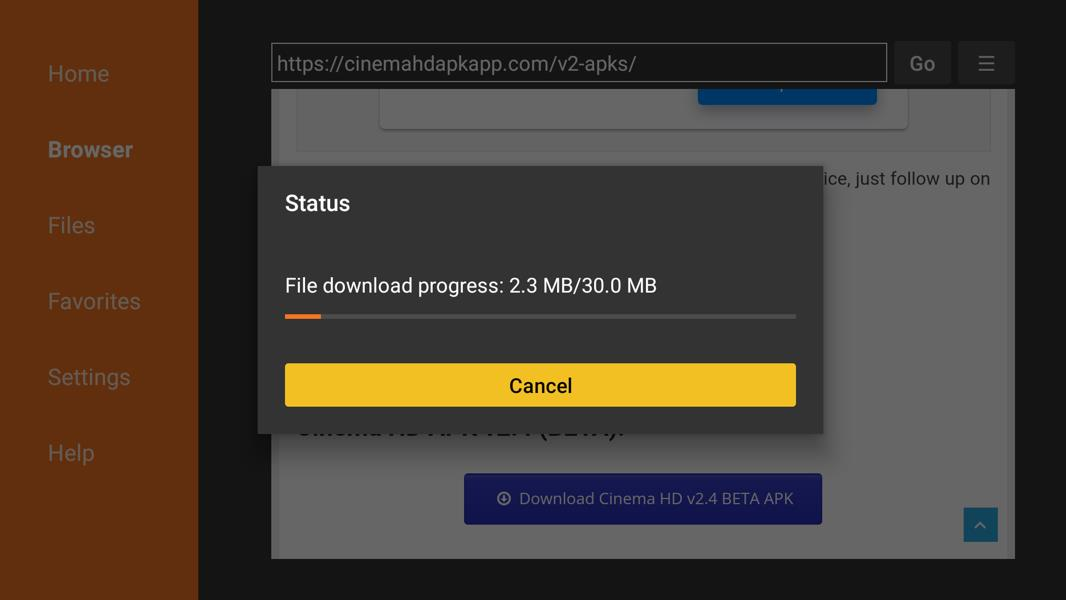 If the app is an APK file, it will require special access. Choose 'Install' here. The file will start installing like this: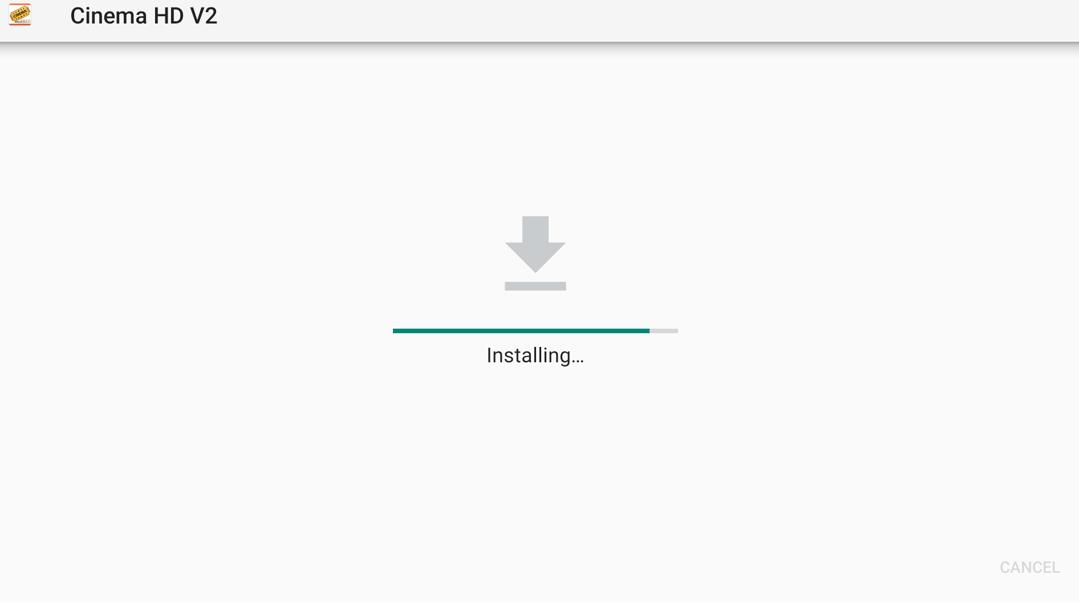 Step 5: After the download is complete, you'll get the Status report. Click 'Done' if you want to open the app later or 'Open' to launch the app.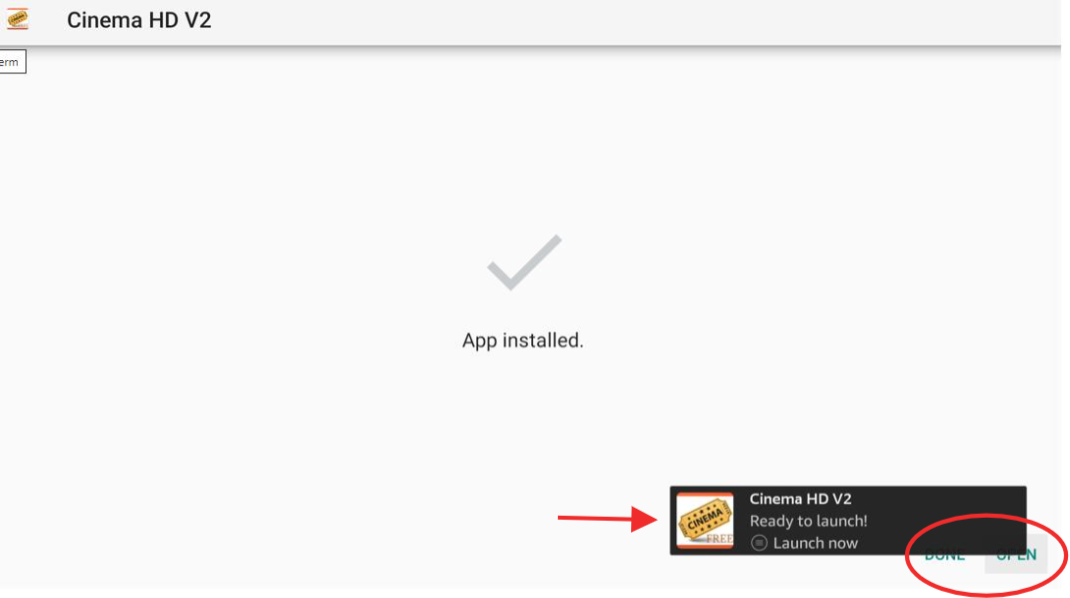 Step 6: When you select 'Done,' you'll get a message on the interface. Choose 'Delete' to remove the APK file from your file storage. Remember that once the app is installed, you no longer need the APK file.
Step 7: You can confirm whether the file is deleted or not by going to the 'Files' option on the left in the Downloader app. If there are no files in this section, the option will say 'No files found in download folder.'