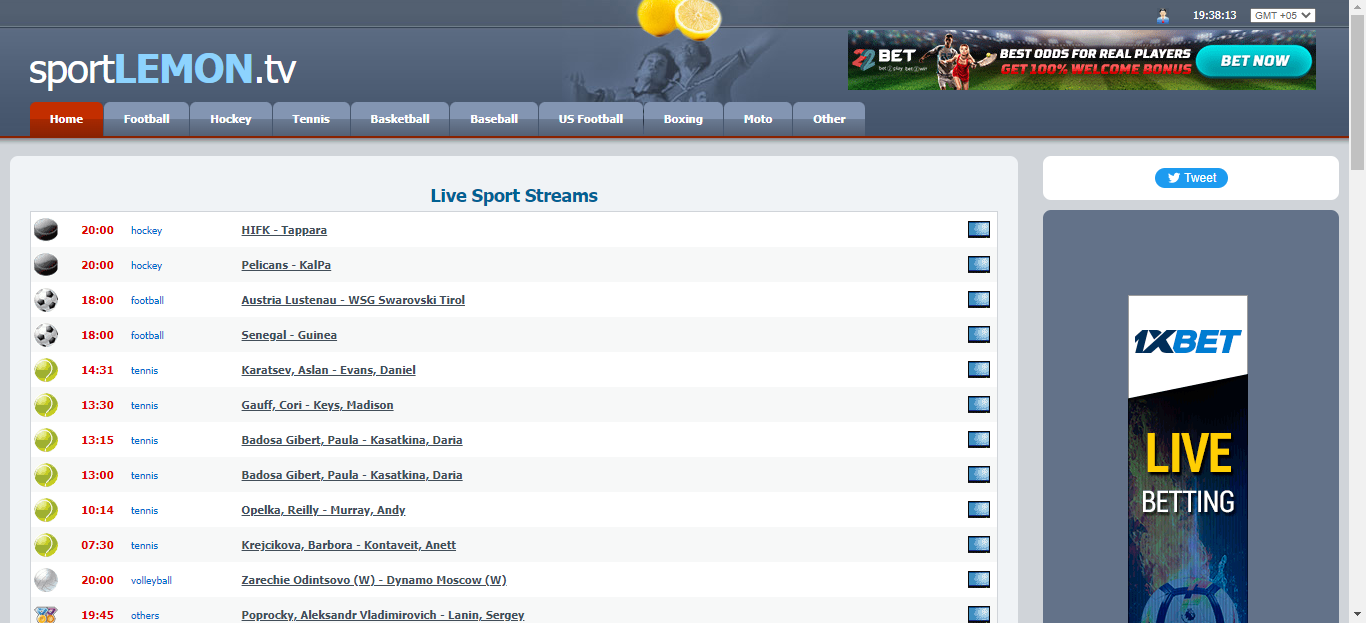 We have no idea what a lemon has to do with sports, either, but the branding isn't important, it is all about the streaming.
This is another free site that allows you to watch a lot of current sporting events, just like Stream2Watch. 
It is really easy to navigate the home page of Sport Lemon and see all of the streams that are currently live, or coming up in the near future. Many of them open in pop ups that are hosted on third-party sites, so make sure your browsing is protected with a VPN.
As with a lot of the free sites, there are a lot of popups, which can be annoying. It's frustrating having to keep clicking away from these ads and some are on the spammy side. It's a small price to pay for access to all of those streams, though.
Our testing showed that each high-profile sporting event has multiple streams for you to choose between. This means if one stream drops you should have another option right away, and you can surf the streams looking for the best in HD quality.
As well as big sports like all of the mainstream American sports, and soccer, this has some less high-profile sports including hockey and cycling. Finally, the smaller sports get some recognition.
The sports are neatly organized for your convenience. A VPN (and ad blocker) are recommended, but for a free site, this is not a lemon (pun intended).