Here's a quick guide to how you can access the TVOne addon on Kodi. If you have already installed dozens of addons before, you might be familiar with them. 
Go to the Kodi home screen and select the Add-ons options on the left panel. 

You will now land on a new page. Find the TVOne Kodi addon option there.

Select the TVOne Kodi addon to start using it. 
If you launch the TVOne Kodi addon, you will realize that it is pretty different from other addons. It has the user interface as Kodi. The first thing you'd see when you open it is a list of probably all the countries in the world.  For instance, you will see Sports, Pakistani, Indian, Turkish, South Indian, Kids, Religious, Portugal, Science, the UK, the USA and more. So, you can access content from all these countries. Just choose the one you prefer.
Each category consists of the most popular channels, which you can get an abundance of streaming channels for. TVOne is an incredible addon for sports lovers. It includes sports channels from the Middle East, North America, Europe, and they are all free. 
Let's select a country.For the purpose of this example, we will go with the USA, but you can choose other countries if you'd like.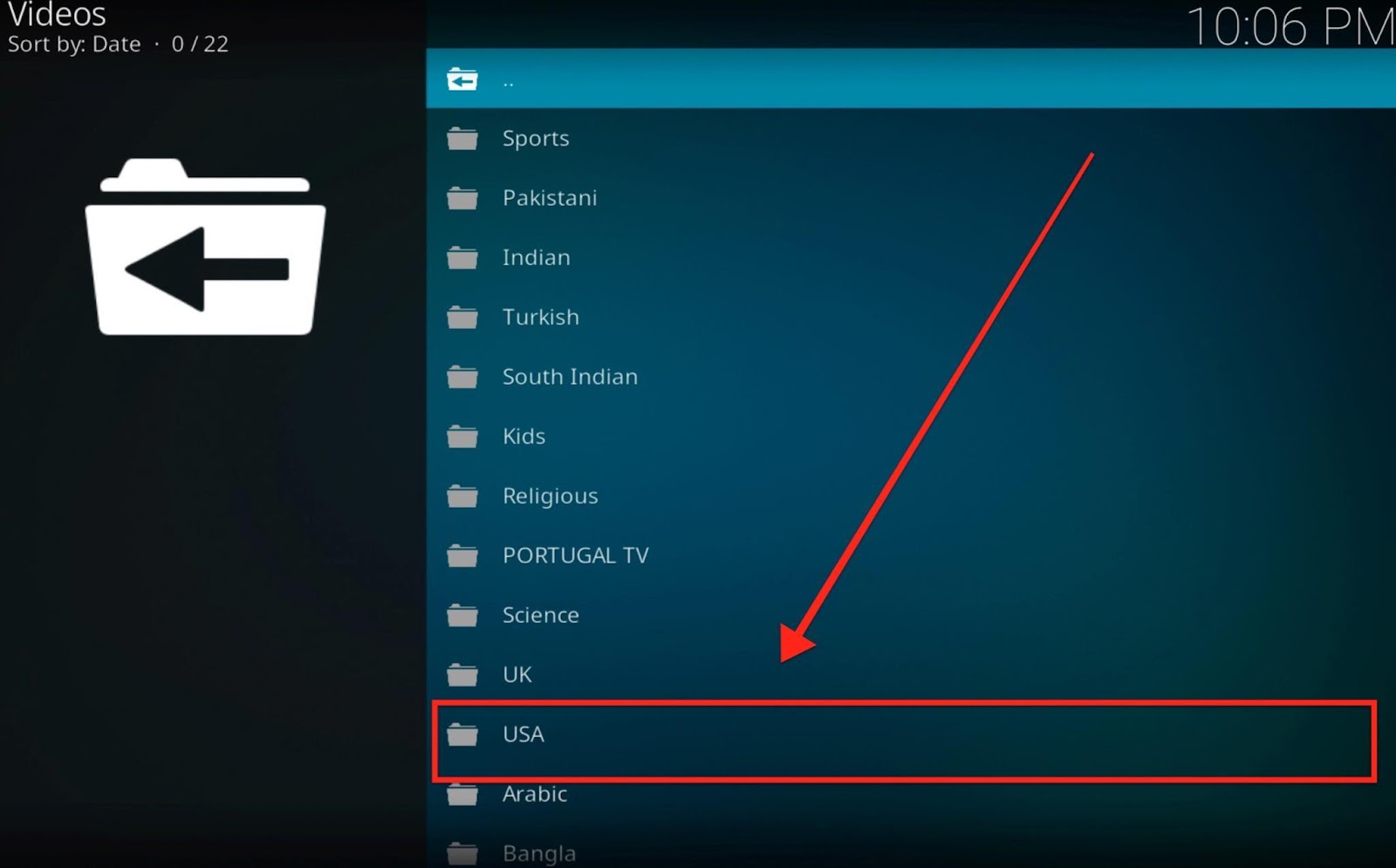 On the next page, you will see a list of all available channels that you can stream.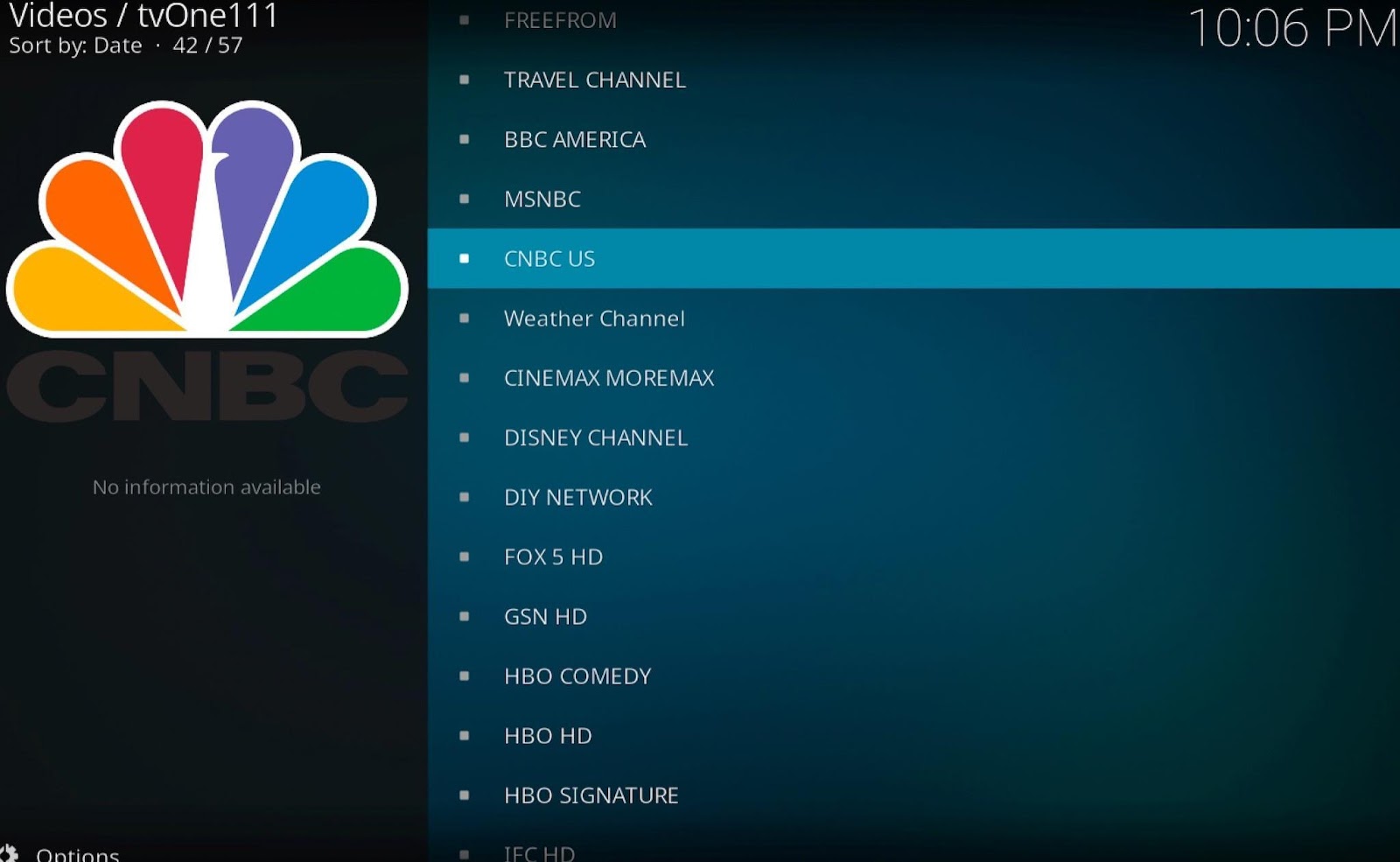 You can choose which channel you like to start streaming content on TVOne Live TV Kodi addon. 
Now that we've installed the addon and learned how to use it let's also take a look at its features.