Follow the instructions below to install Cinema HD on your Firestick:
Step 1: Since Cinema HD APK isn't available on the Amazon Store, you will have to sideload the app onto your Firestick using the Downloader App. 
Step 2: Enable the 'Install unknown apps' setting within the settings of your Firestick.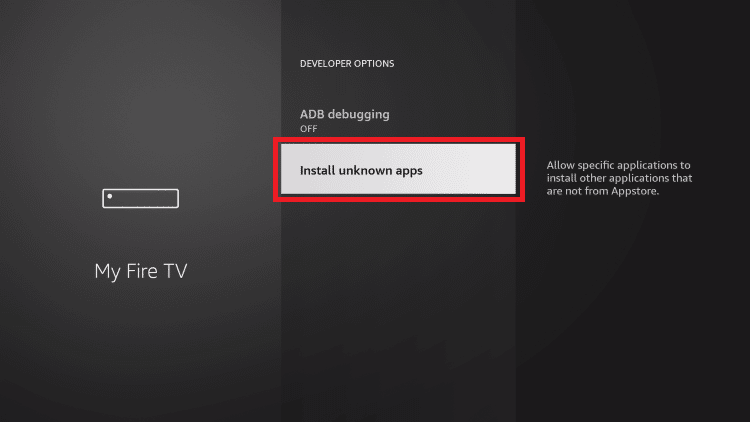 Step 3: Launch Downloader after you've installed it. 
Step 4: If it's your first time launching the app, you'll get some prompts.
Choose 'Allow.' Select 'OK' after that to continue. 
Step 5: Navigate to the 'Browser' tab located in the left menu bar and select it.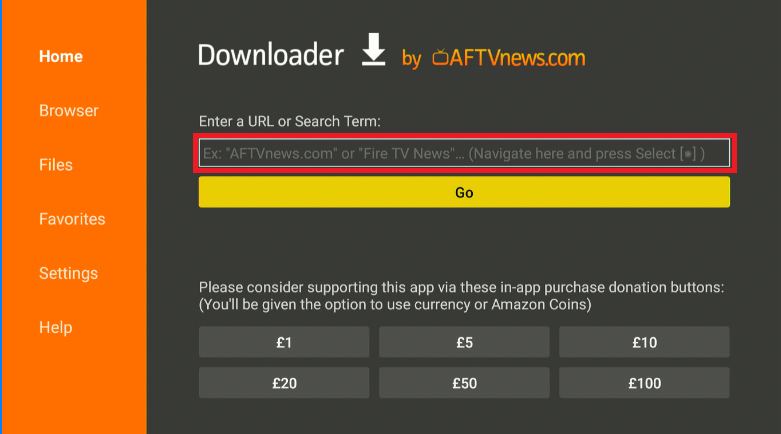 Step 6: Go to Search and select that bar. An on-screen keyboard will pop up.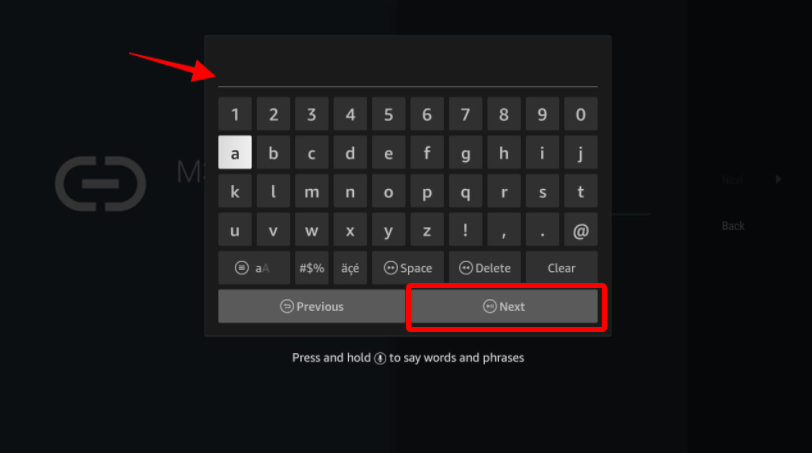 Step 7: Using the on-screen keyboard, type in this URL
https://cinemahdapkapp.com/download
Please note that this is the official website of Cinema HD, and we have no affiliation with the developers.
Step 8: Choose 'Go.'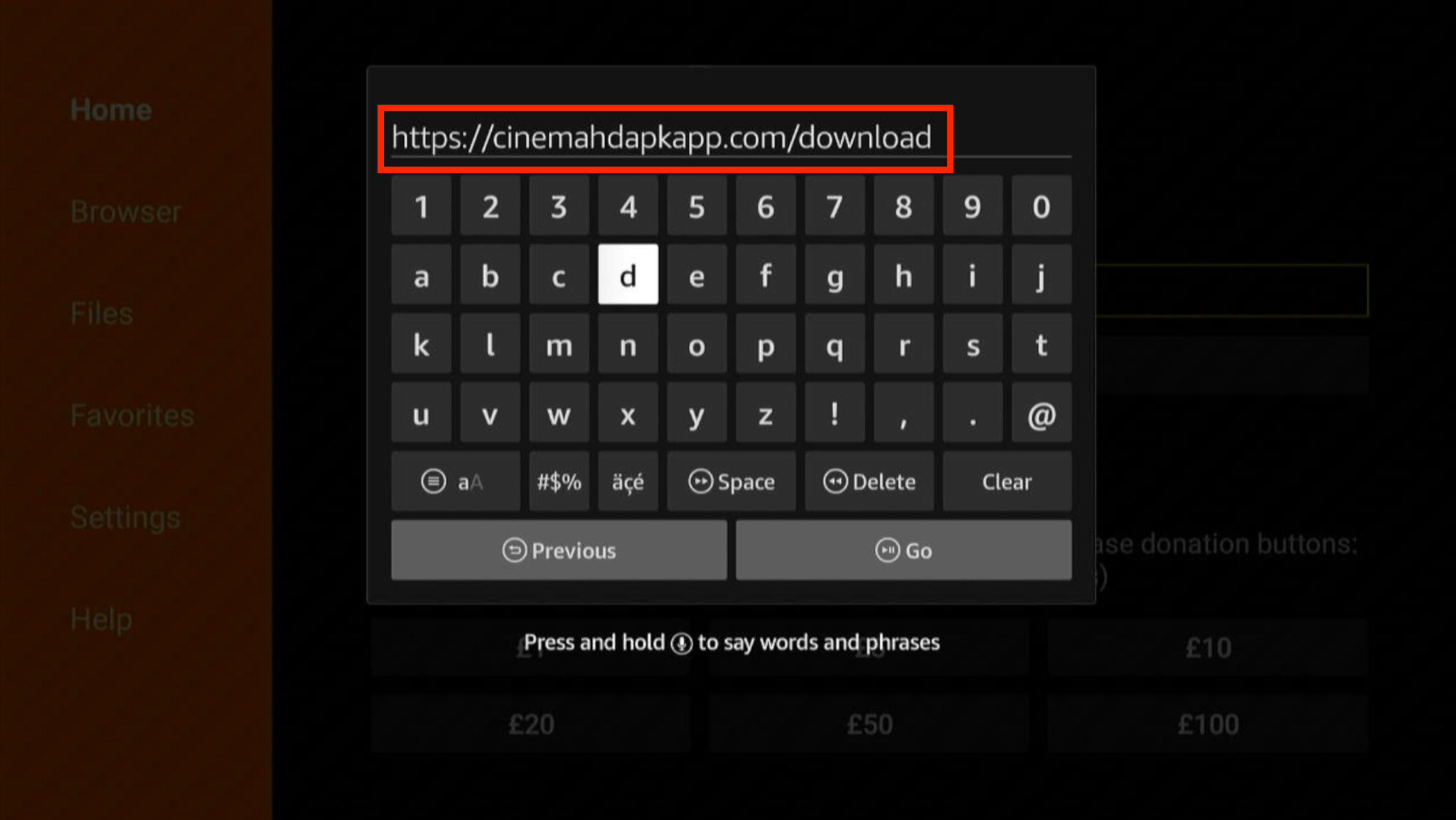 Step 9: Scroll down until you see 'Download Cinema HD' and select this option.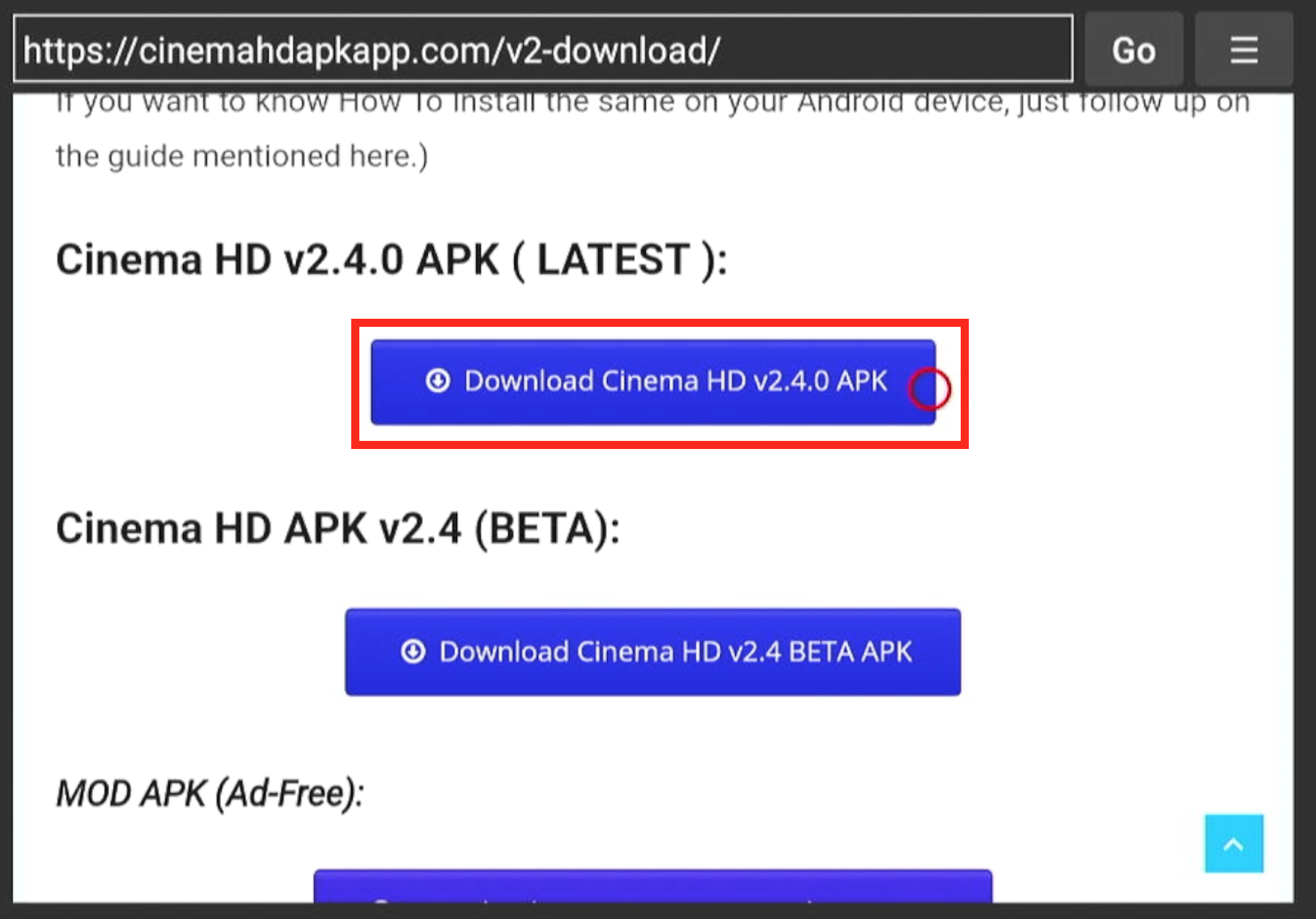 Step 10: The APK file will start downloading.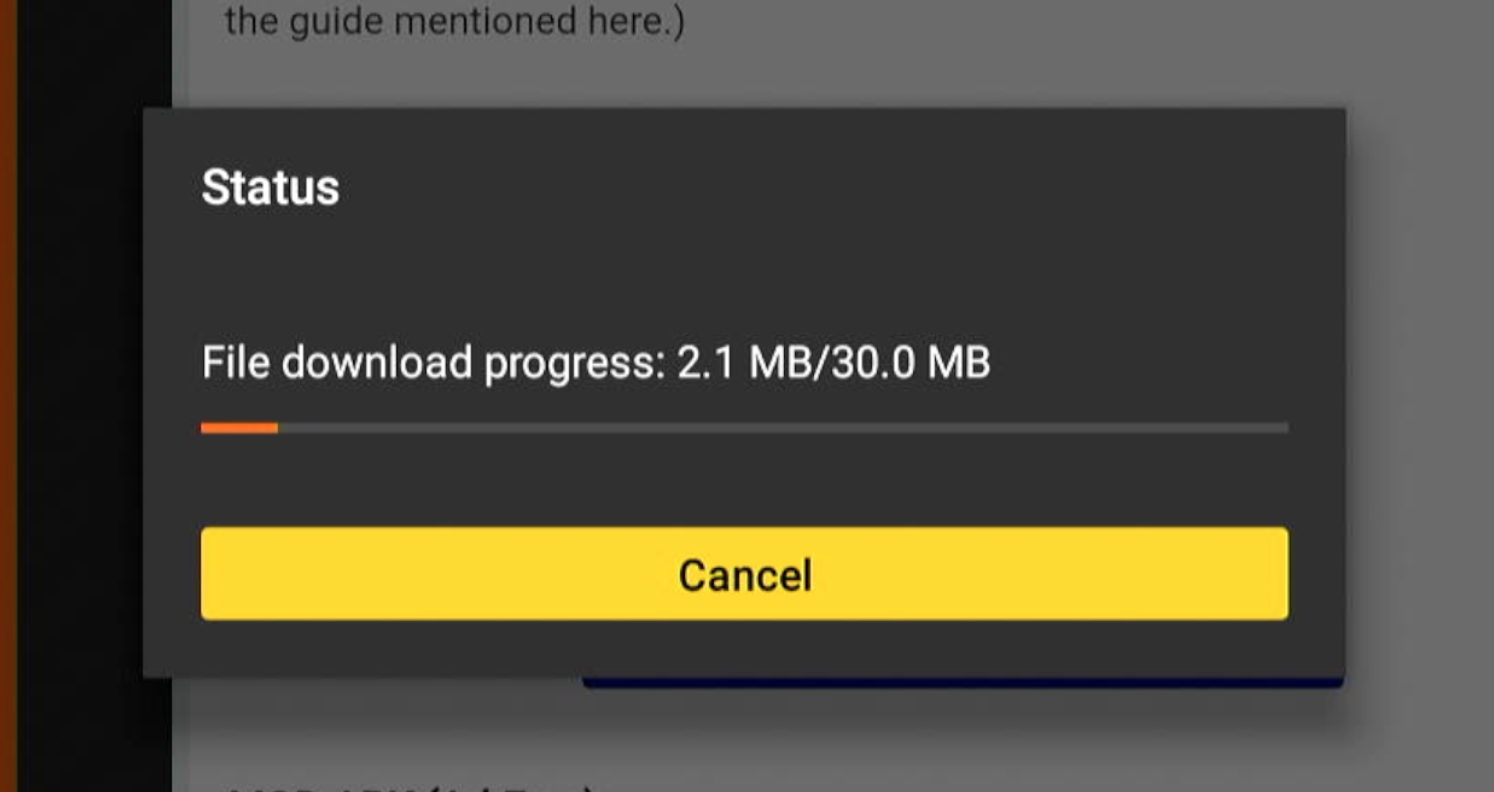 The download time depends on the speed of your internet connection. 
Step 11: The app will automatically start the installation process. 
Step 12: Choose 'Install.'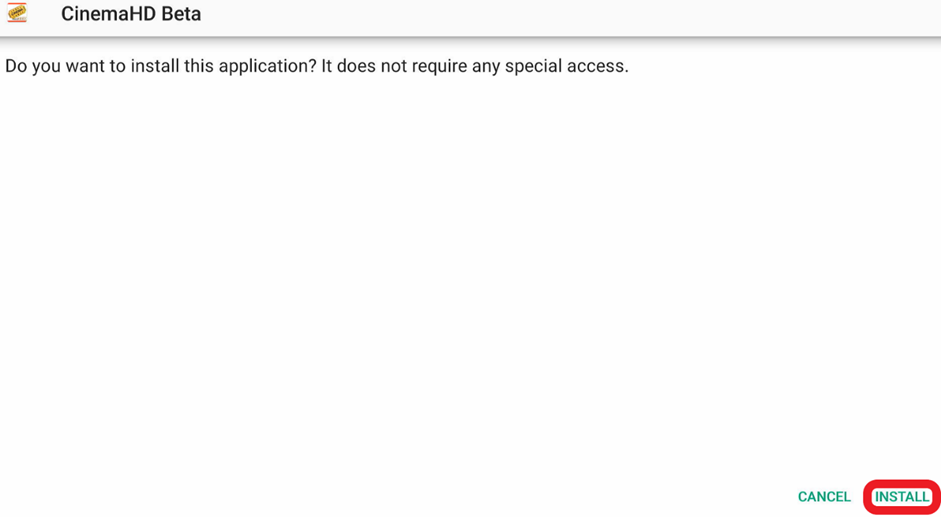 Step 13: After installing, you can click on 'Done' or 'Open.' 
If you want to launch the app instantly, you can click on 'Open.'Step 13: Clicking on 'Done' will give you the option to delete the APK file.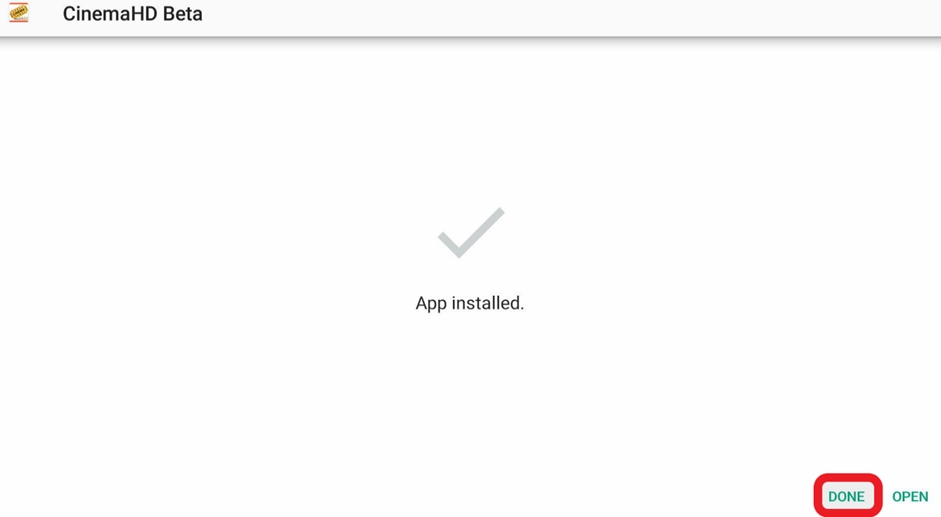 Step 14: Once you are back to Downloader, choose 'Delete.'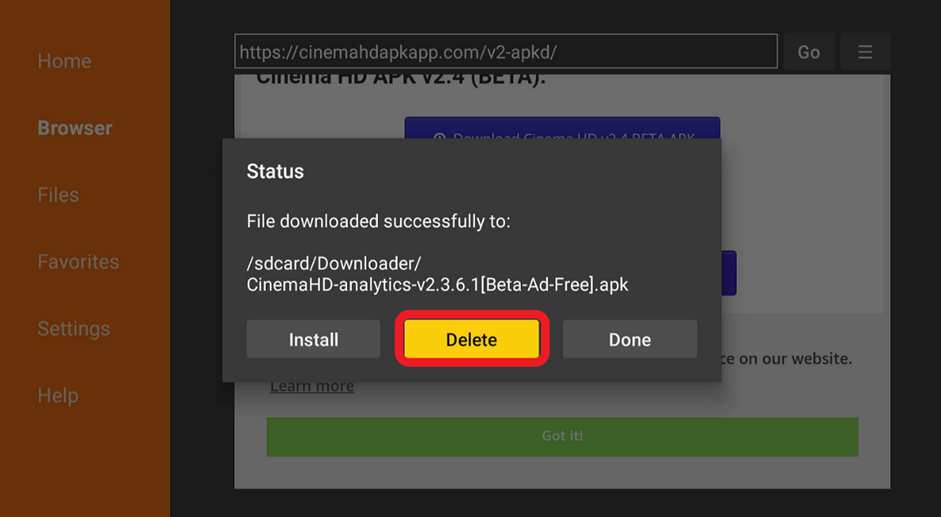 Step 15: Select 'Delete' again.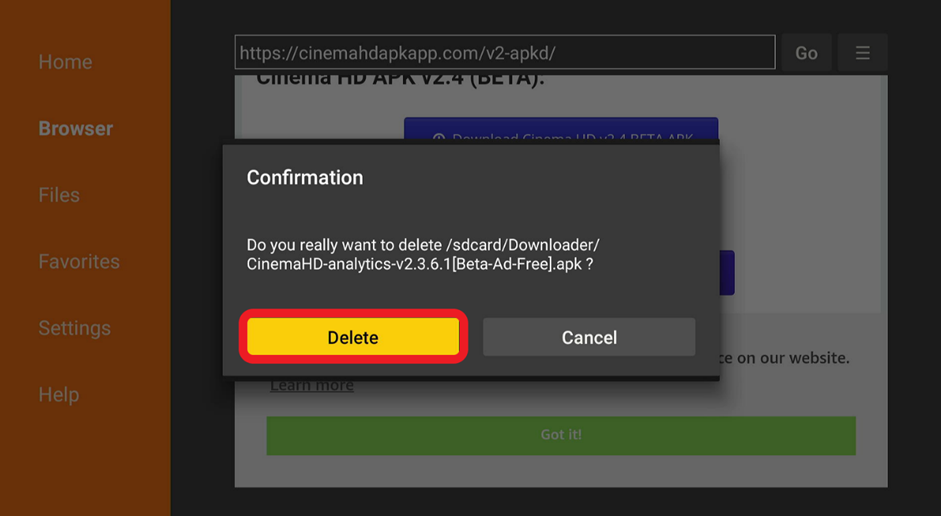 Step 16: Now, you can launch Cinema HD from the home screen of your Firestick. 
Congratulations! You've successfully finished installing the latest version of Cinema HD.