Now that we've downloaded VUDU on Firestick. Let's go through a quick guide to understand how to use the app.

Launch the Firestick and select the 3-box option from the middle bar (It's right next to the settings option)
Or you can also press the home key on your Firestick remote.

Select Apps. 

You will see a list of your apps and channels. Scroll down and look for VUDU.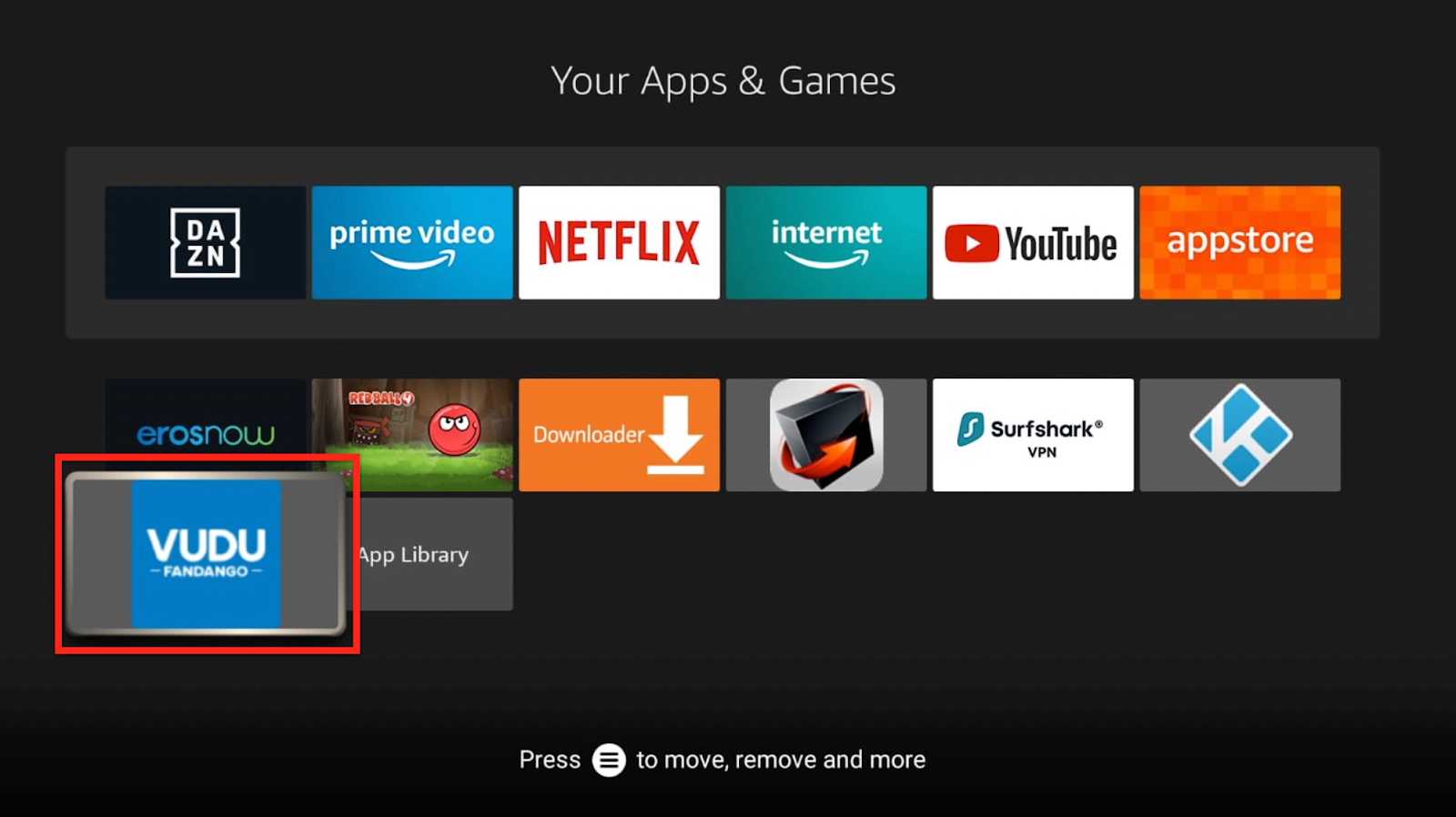 If you plan to use VUDU frequently, you can move it to your home screen.
Press the 3-line button on your Firestick remote and Select Move from the pop box on the right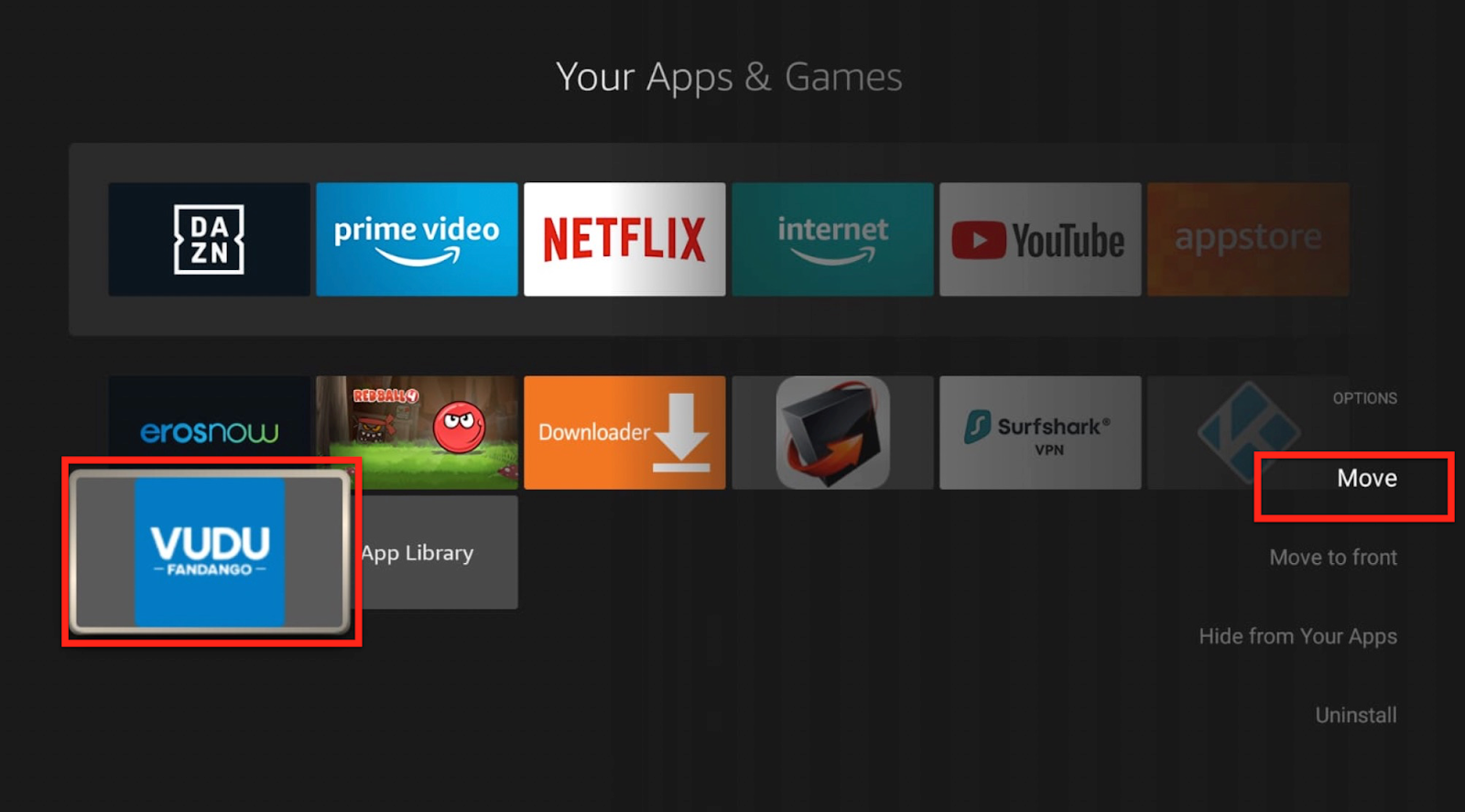 Now, use the arrows on your remote to drag and drop the VUDU icon on the top row. Now the VUDU app will appear on the home screen.
(Tip: You can use the same steps for any app on your Firestick) 
Let's review the VUDU app. Before we get started, we suggest you sign up using the instructions provided. You can also sign up after opening the application. 
Select Sign Up or Sign In. 
You can also login into VUDU using a Walmart account. 
Fill in your email, password and click on Continue. 

Next, you will see a prompt message. Select Browse VUDU. 
Here's how the home screen of the VUDU app will look like on Firestick.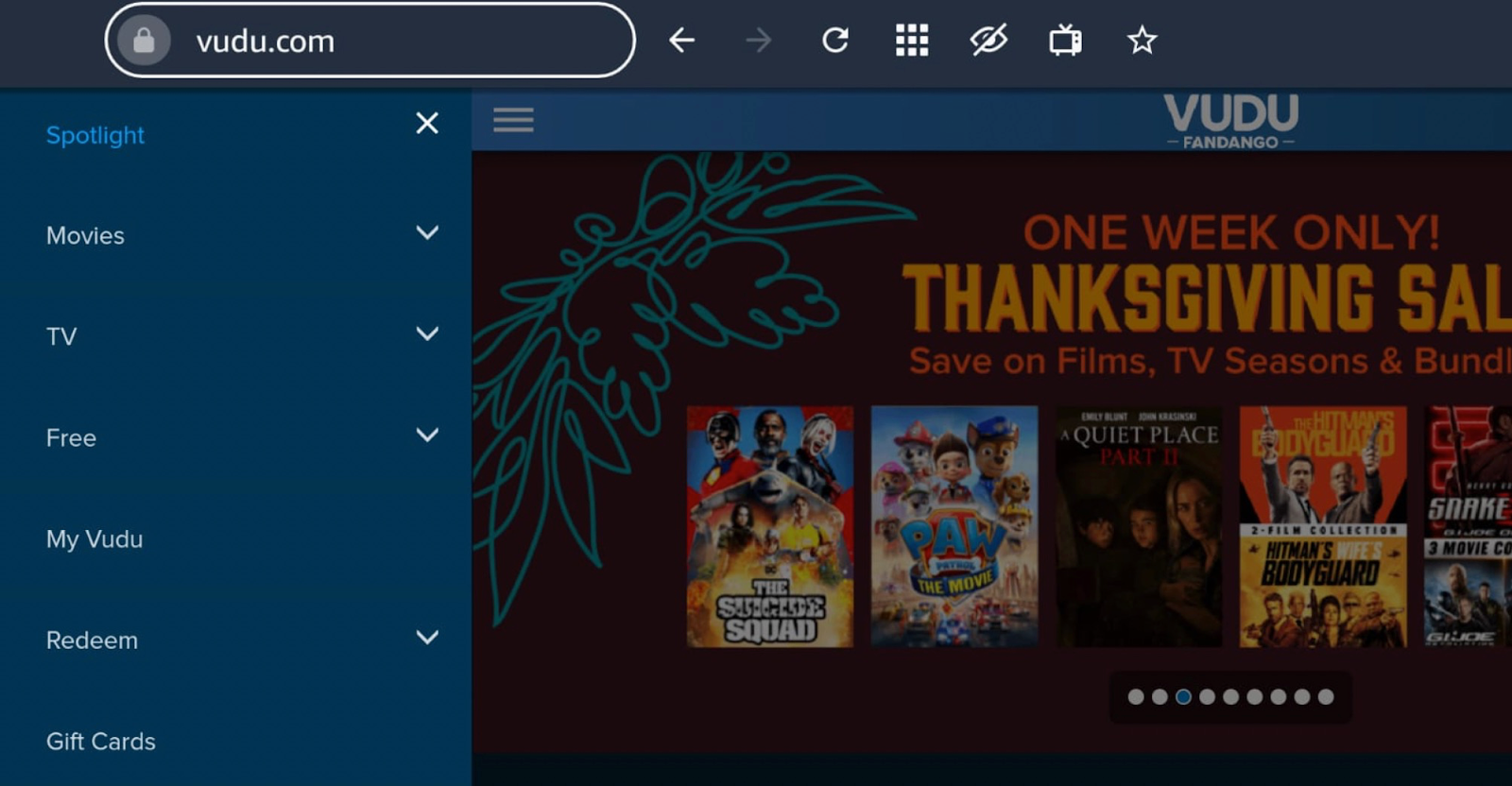 You will find different content categories, including Free, TV, Movie Genre, TV Genre, Showcases, etc. Moreover, you can also select Free services when you browse these subcategories. 
You can also get early access to several new releases, including Venom, The Last Duel, or rent a movie on sale.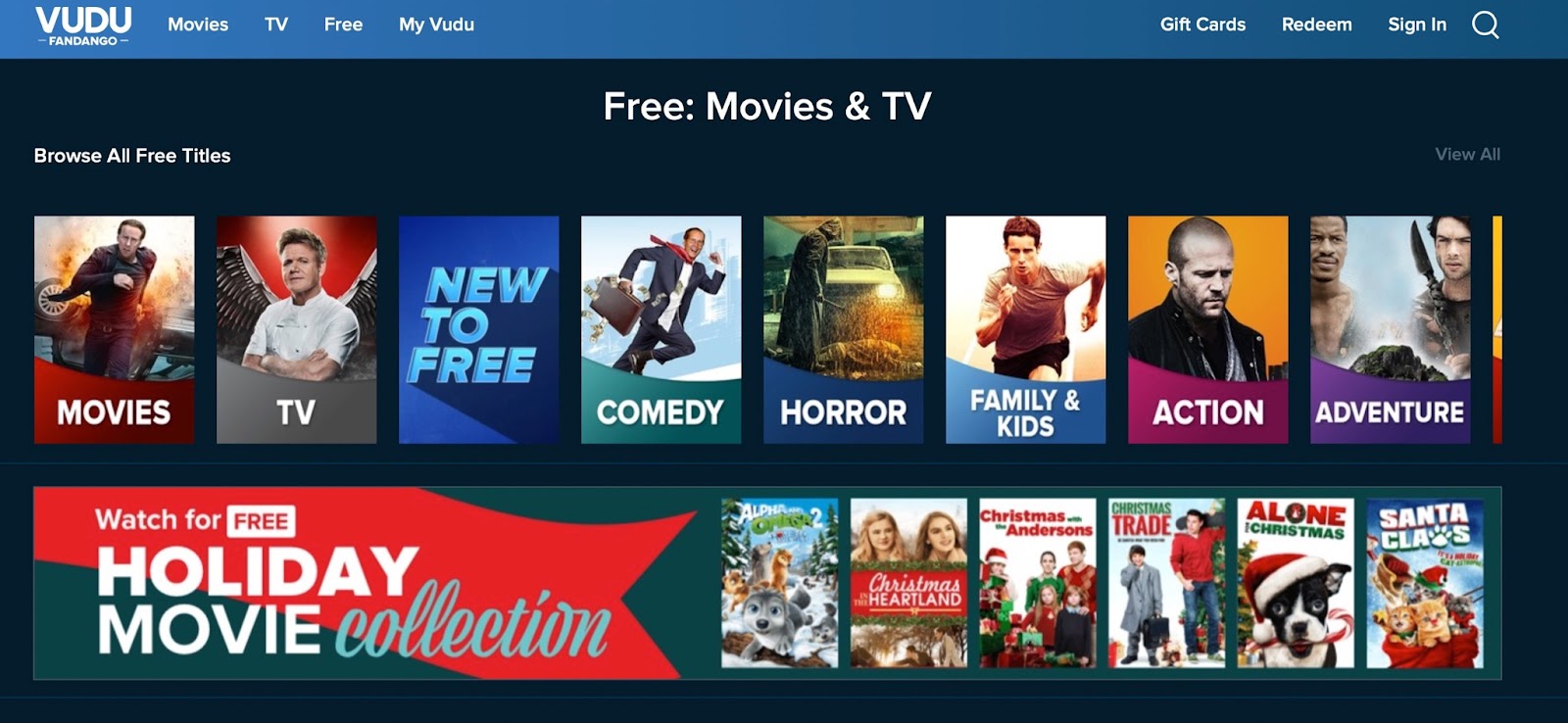 If you select one category, say Movie Genre, you can further browse different subcategories to choose content. For instance, Movie Genre has Action, Adventure, Animation, Classics, Comedy, Crime & Thrillers, Documentary, etc. 
That's about it. The application is pretty simple to navigate. You can watch unlimited ad-supported content for free. Remember, VUDU will ask for your billing information.