This particular section covers the step-by-step installation process for Yifi Movies HD. It'll only take you about four to five minutes max.
So, without further ado, here is how you install Yifi Movies HD on your Firestick.
Step 1: You need to select Settings from Kodi's home menu.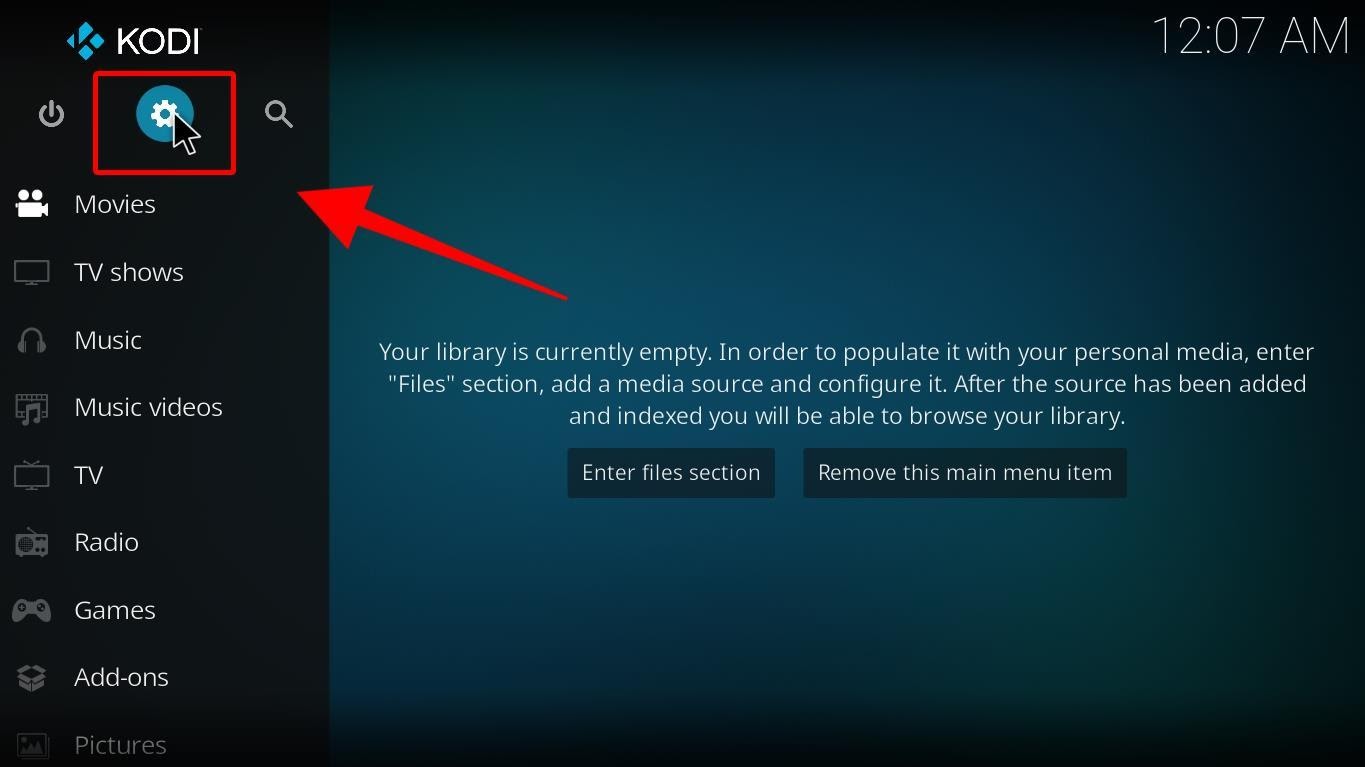 Step 2: You'll open a screen with different system options. Choose File manager.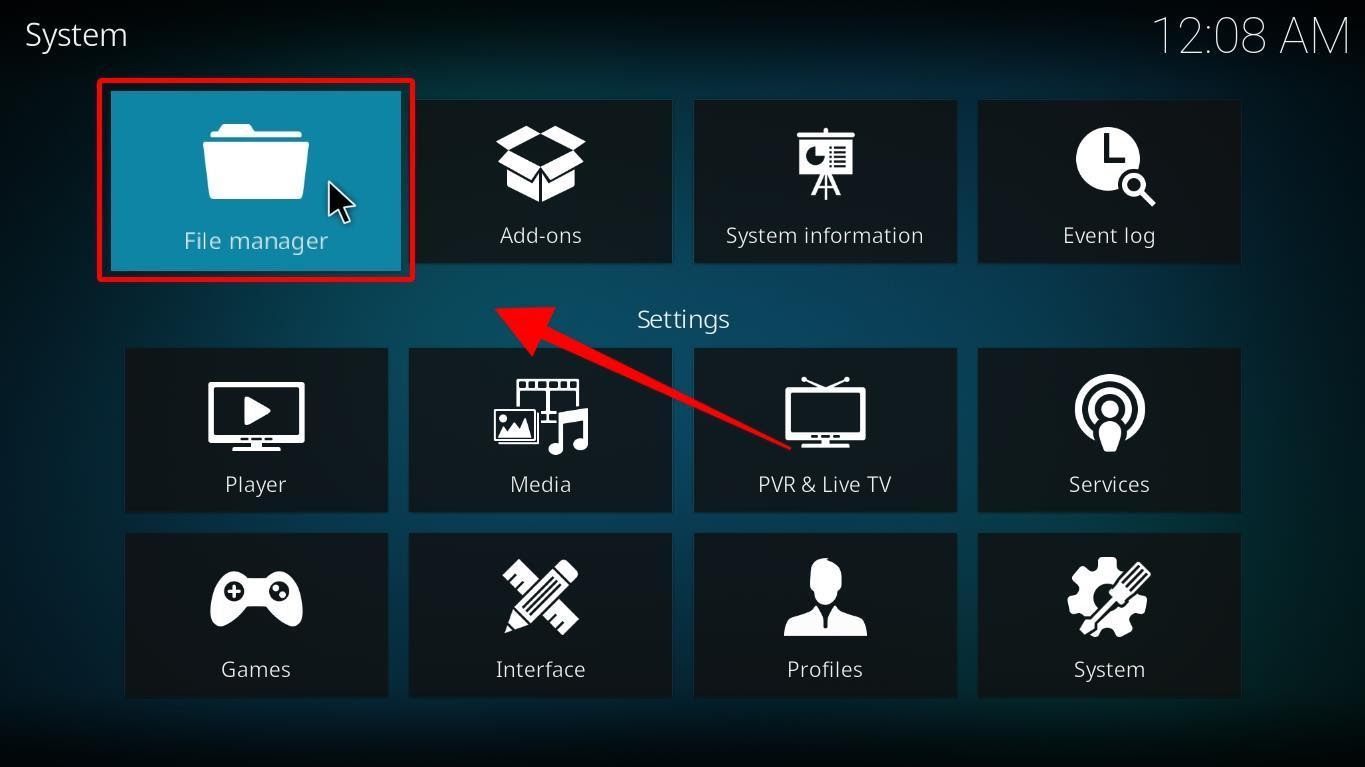 Note: In case you're using Kodi 18, the first box is the File manager option.
Step 3: You'll see the Add source option on the Kodi window. Select it.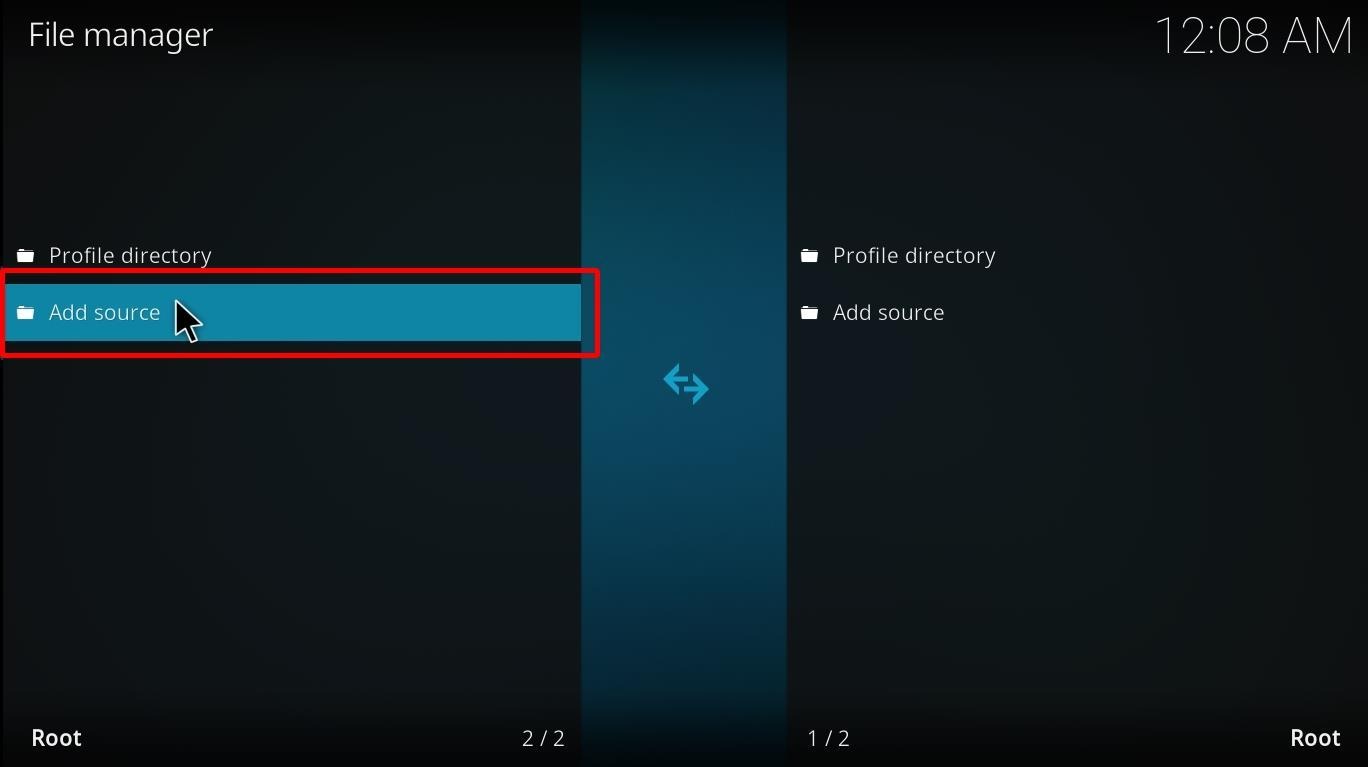 Step 4: Choose <None> once your Firestick screen shows a new window.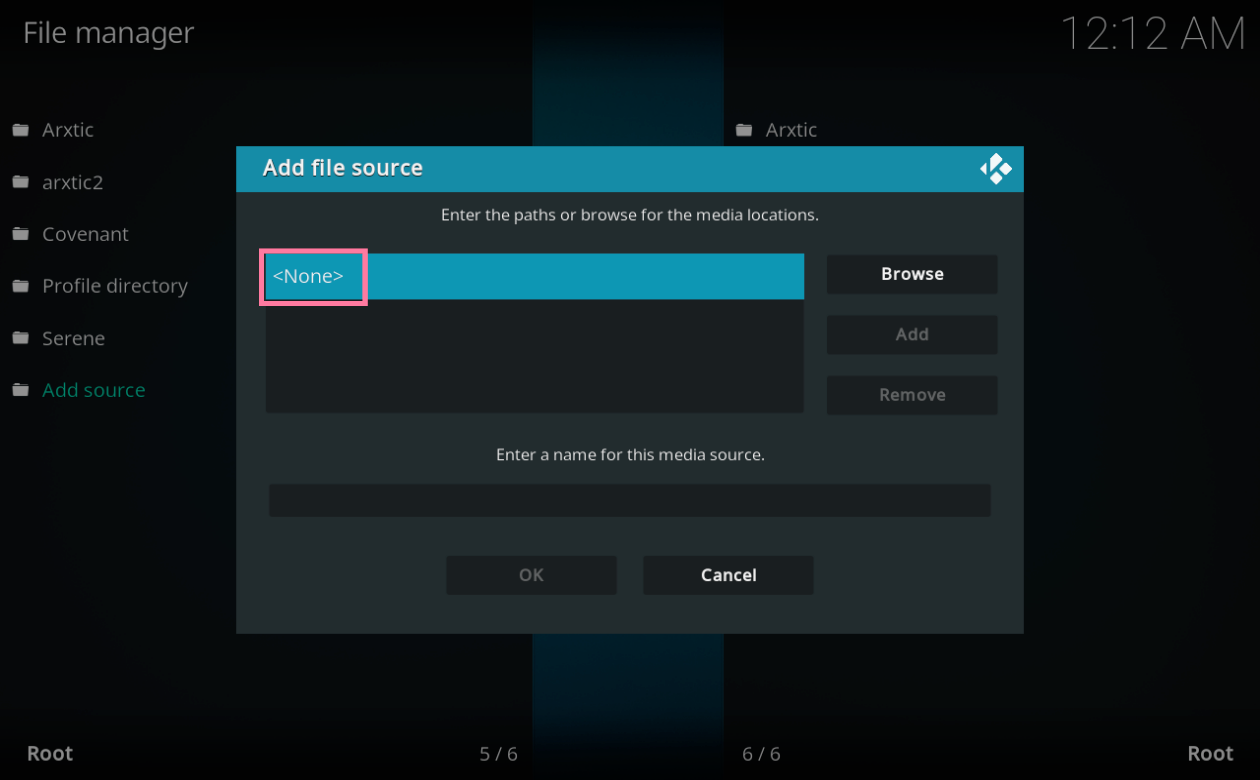 Step 5: The keypad will pop up on your screen.
You'll also see an empty box. Make use of the keypad and type in the URL below:
http://streamarmy.co.uk/repo
Double-check to make sure that you're typing the correct URL.
Select OK.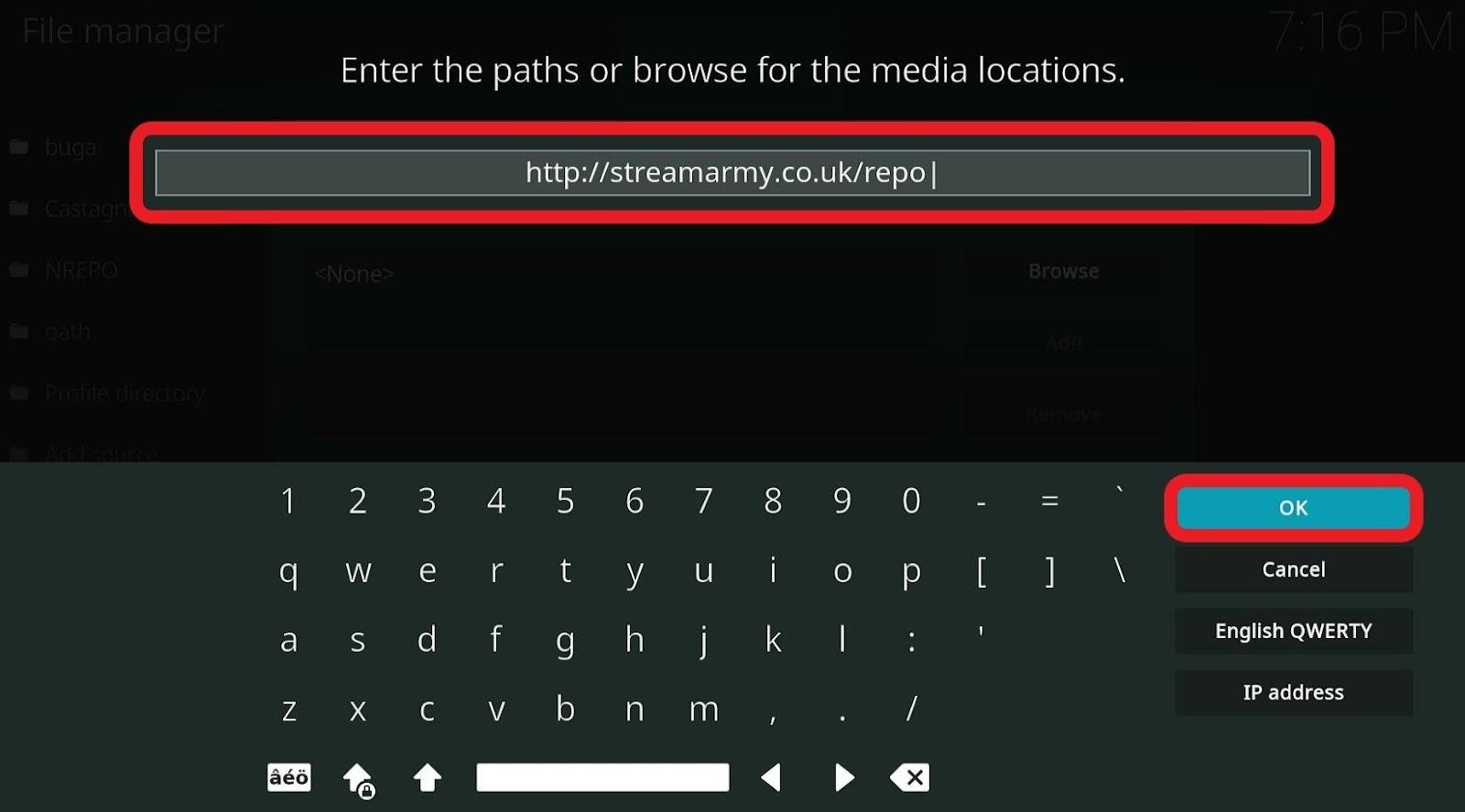 Step 6: You'll see another empty box below Enter a name for this media source.
Select the empty space to name the source. You can give it any name.
For convenience's sake, we're going to use streamarmy.
Before you proceed, make sure that the URL and the name you've chosen are correct. Once that's done, go ahead and select OK.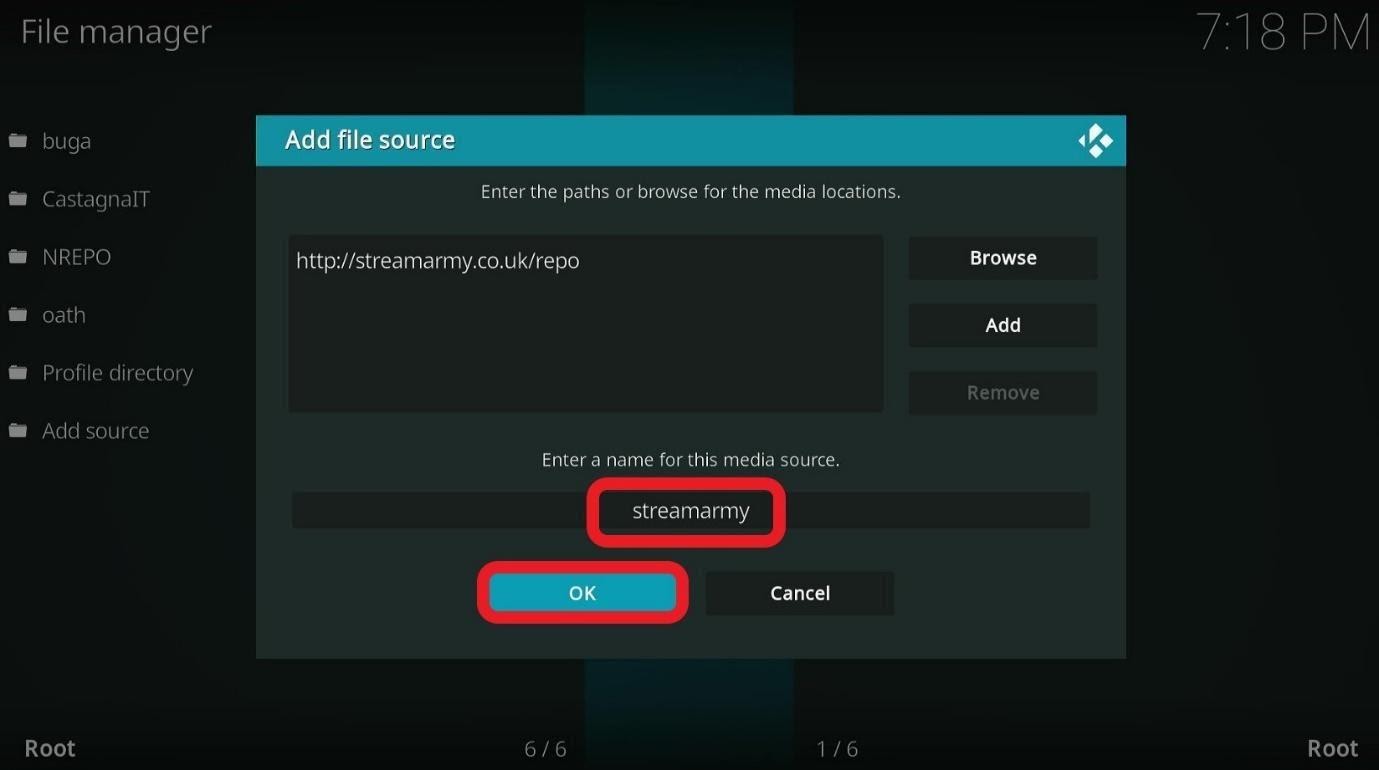 We've successfully added the source of the Yifi Movies HD addon. Now, we'll move on to installing the repository.
Step 7: You need to head back to Kodi's home menu.
Do that by tapping the back button on your Firestick remote until you've arrived at the home menu of Kodi. Hit Add-ons.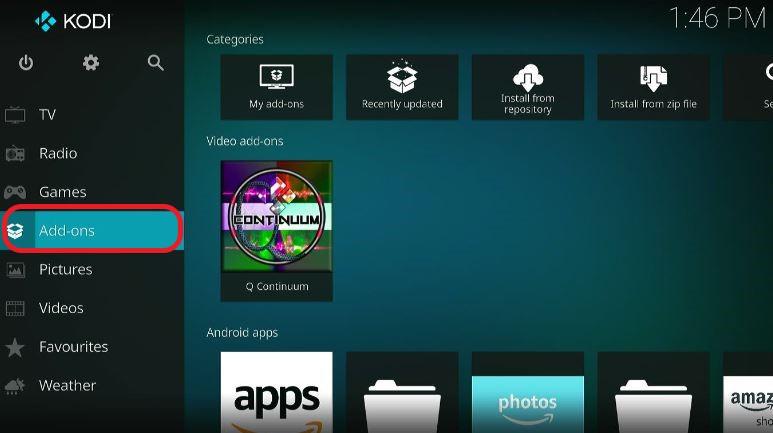 Step 8: At the upper left section of your screen, click the icon on the extreme left. That's the Package installer.
It'll be like the image below.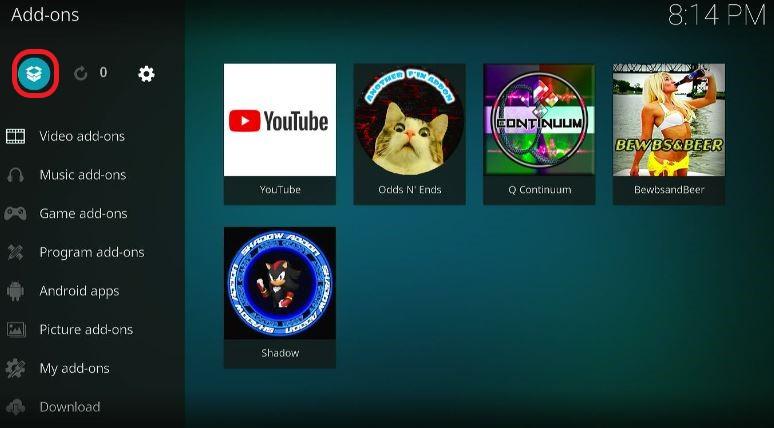 Step 9: Go right ahead and select Install from zip file to open it.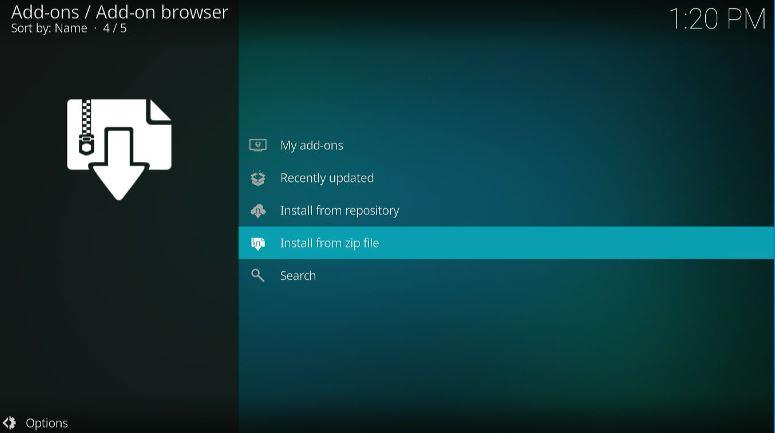 Step 10: Recall the name you chose when you did Step 6 and select it. For us, it was streamarmy.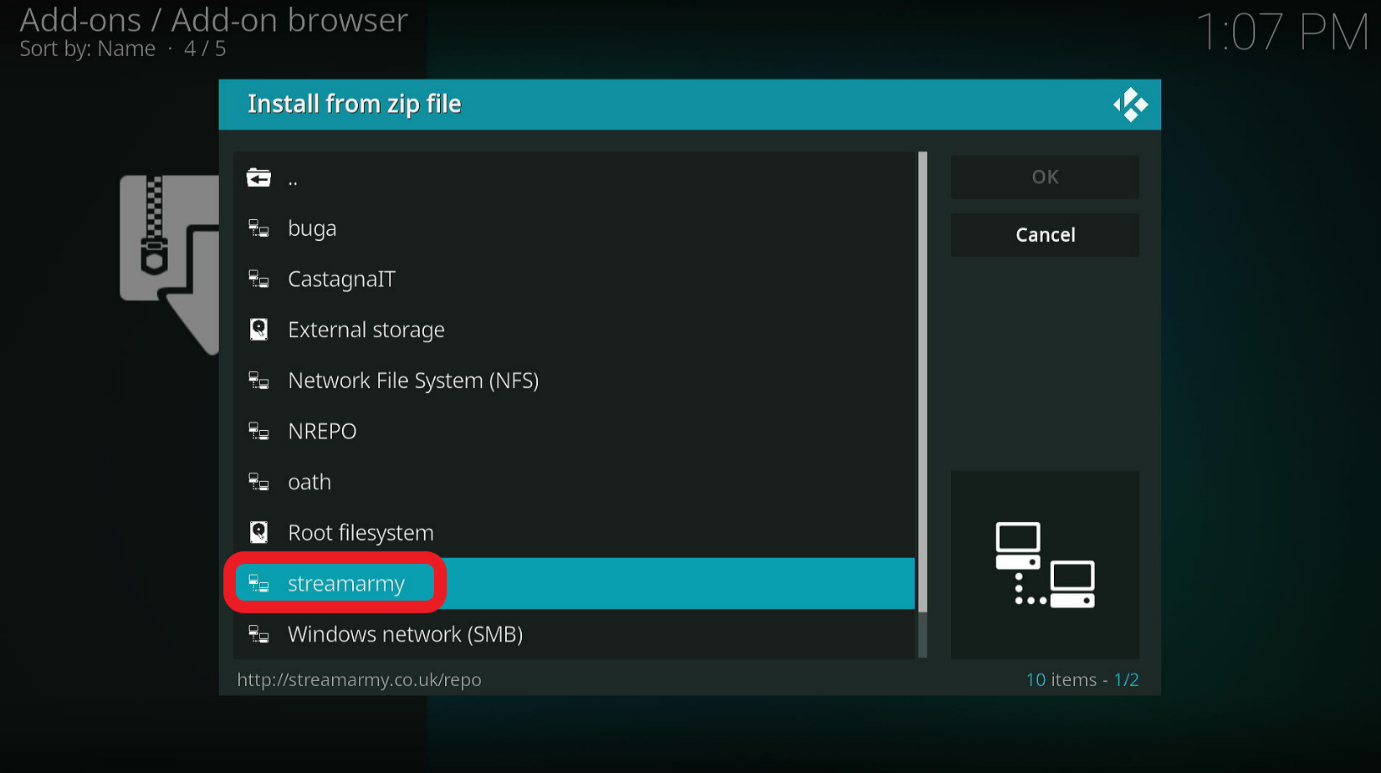 Step 11: A new window will appear on your screen. You'll see an option called repository.StreamArmy-13.0.003.zip.
Select that.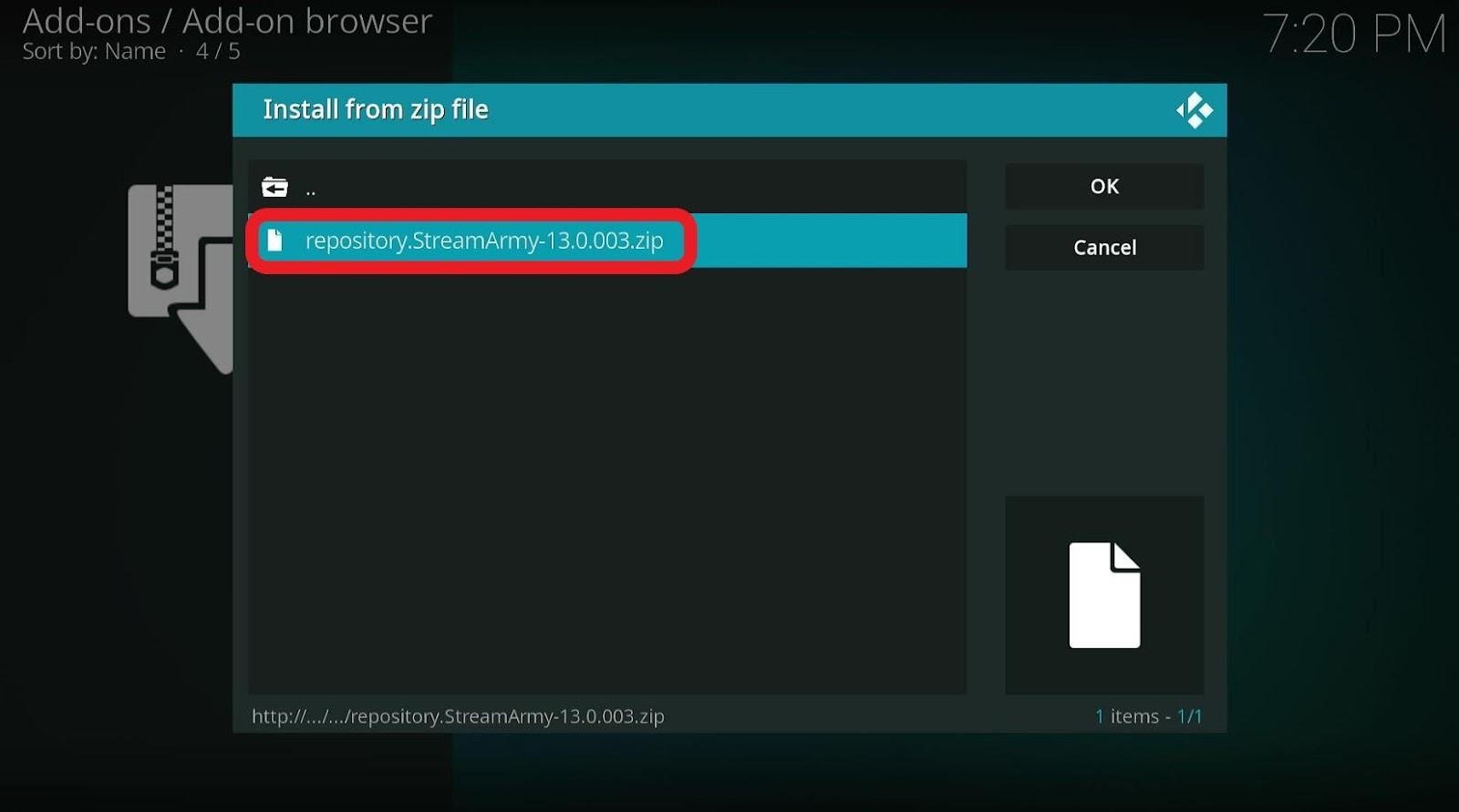 Step 12: After selecting the aforementioned option, wait for the installation to complete.
Once it's done, you'll see a notification confirming the installation/update of the repository.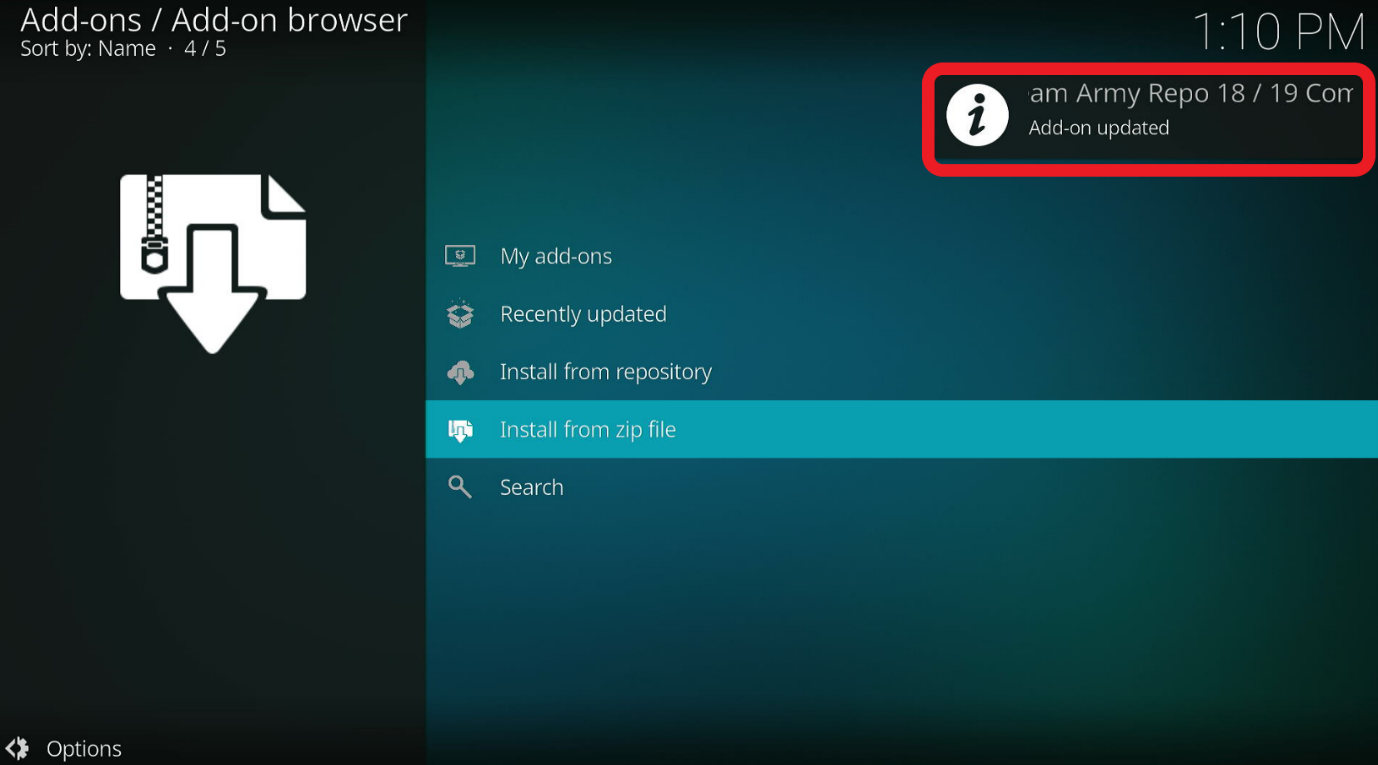 Step 13: Select Install from repository.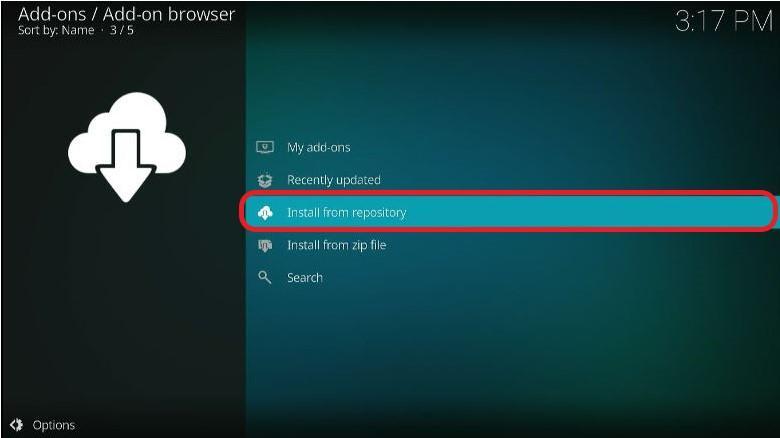 Step 14: The interface will lead you to a new window.
Choose Stream Army Repo 18/19 Compatible Addons.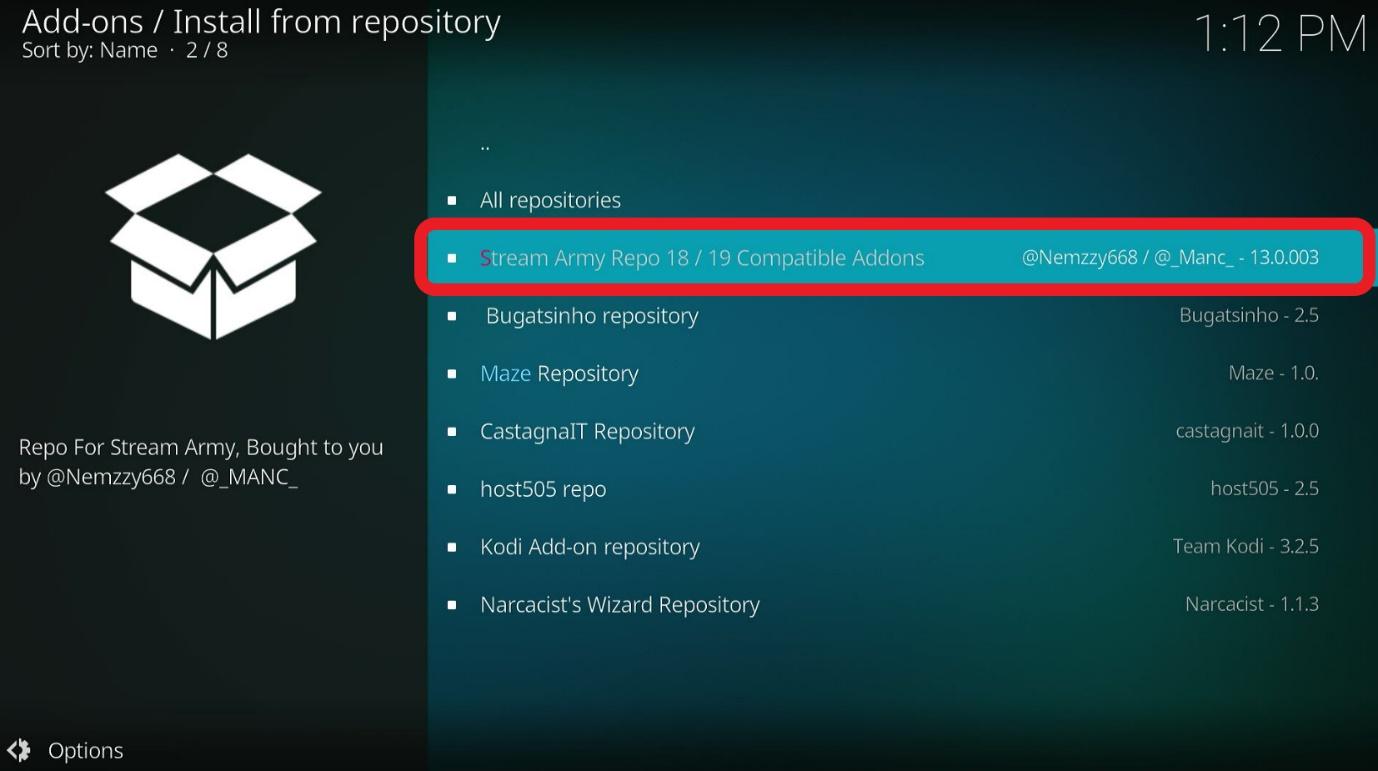 Step 15: Click Video add-ons to open it.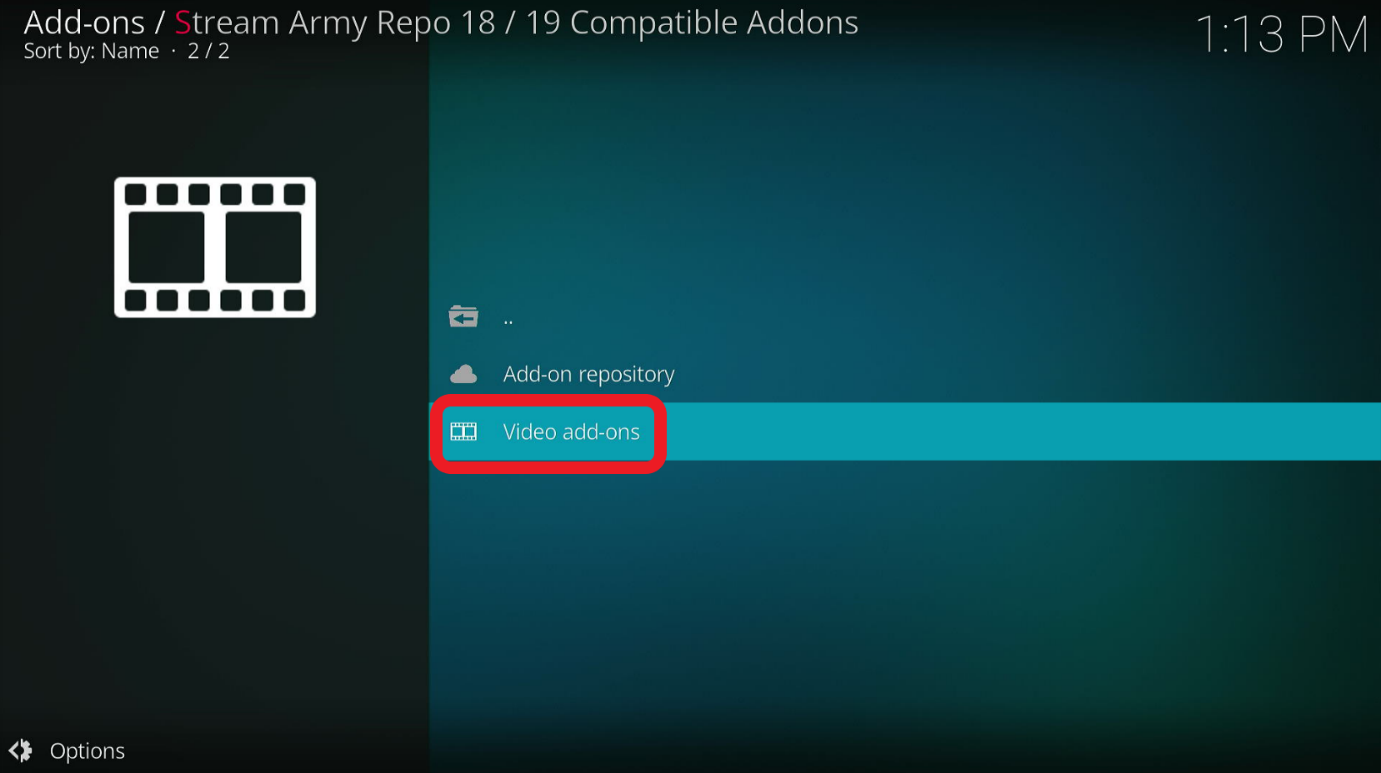 Step 16: Select Yifi Movies HD from the options.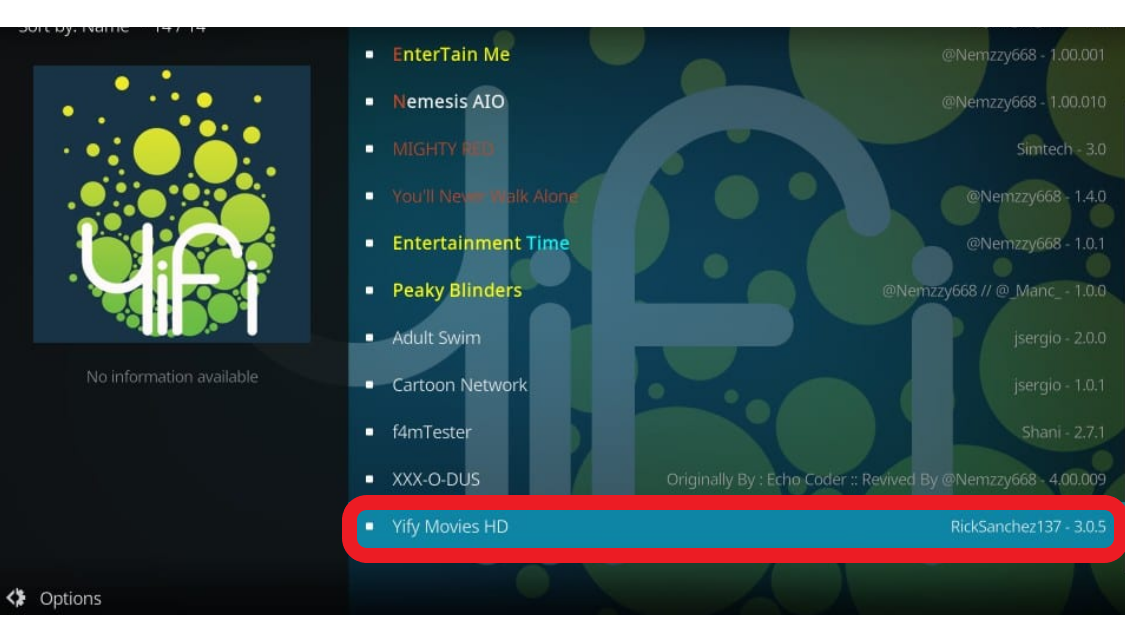 Step 17: Look at the lower right section. Select Install.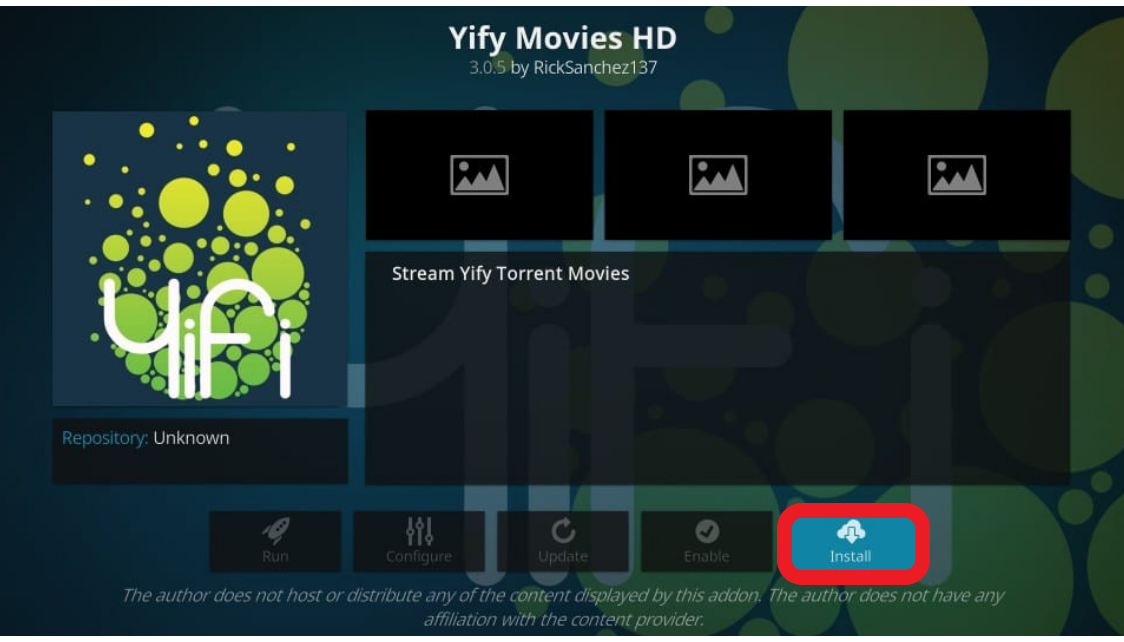 All in all, it'll take you about two minutes to finish installing the Kodi addon, Yifi Movies HD, on your Firestick.
Once it's done, you'll see a notification confirming the installation of the addon.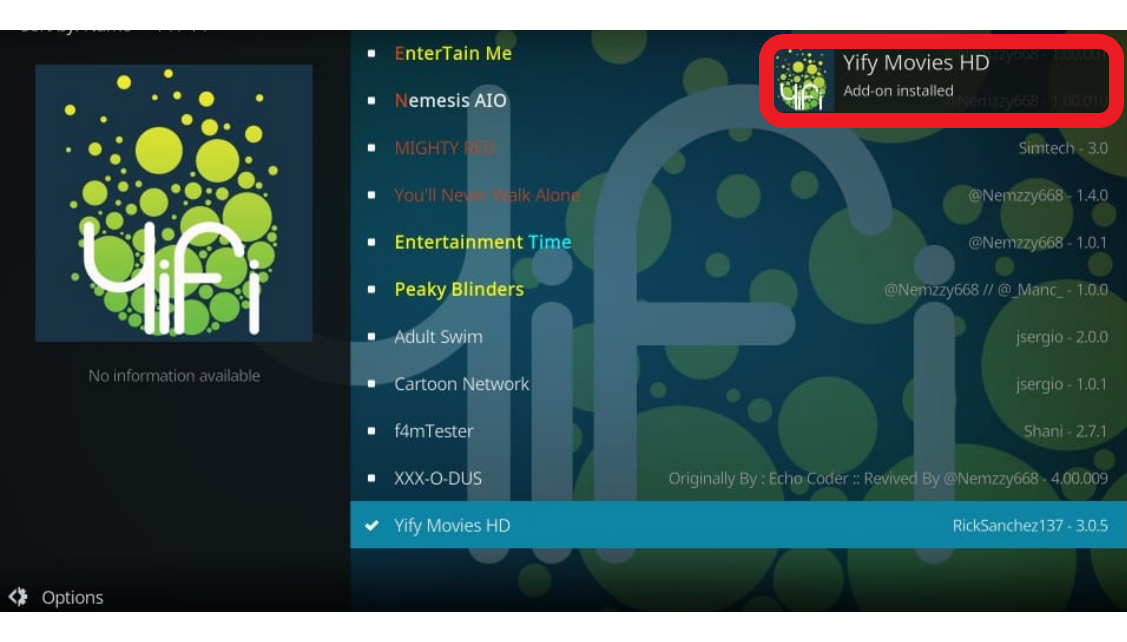 With that, we've successfully completed the installation of Yifi Movies HD.