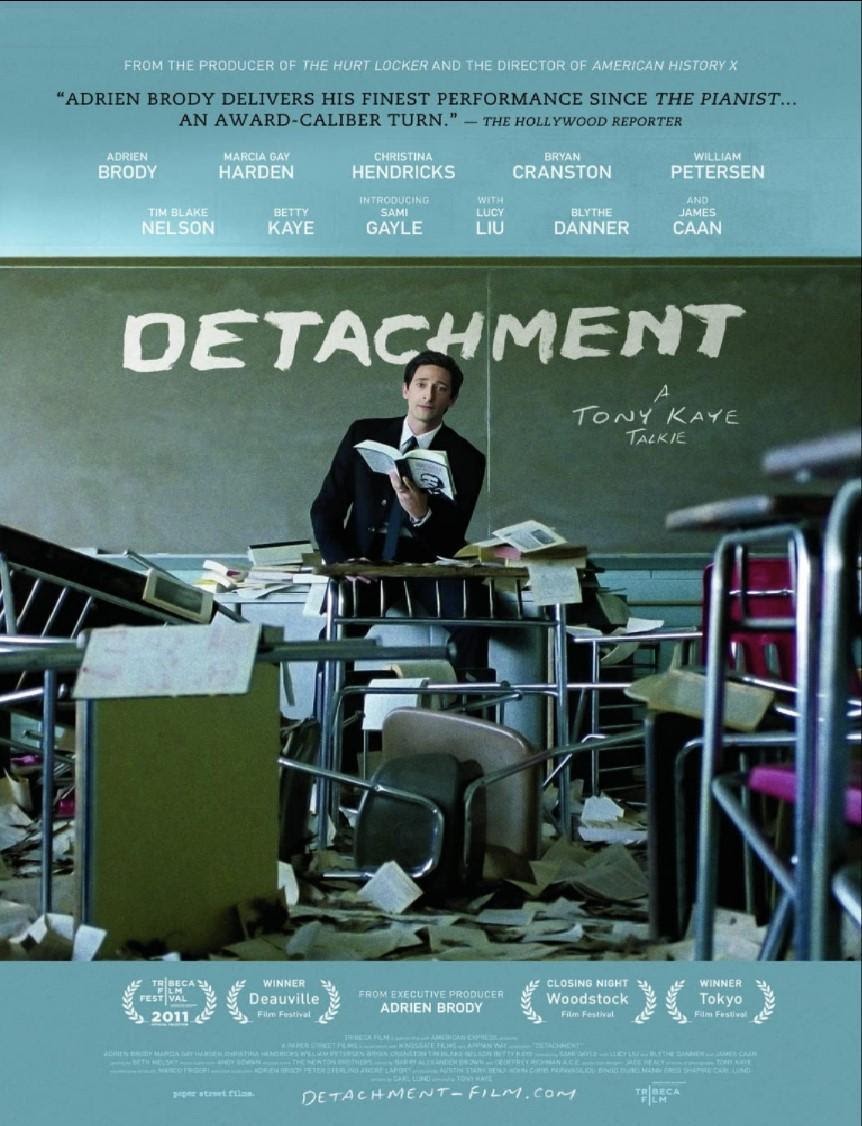 In this powerful drama about a school teacher, Adrien Brody plays the role of an inspiring substitute teacher loved and respected by his students, despite his constant attempts to avoid emotional attachment to them.
The film features an ensemble cast, including prominent names such as Christina Hendricks, Bryan Cranston, Betty Kaye, Lucy Liu, James Caan, etc.
Through the interaction of its various cast members, the movie explores themes of loss and love.
A movie worth a watch, especially for school students, you can find it for free on Crackle.