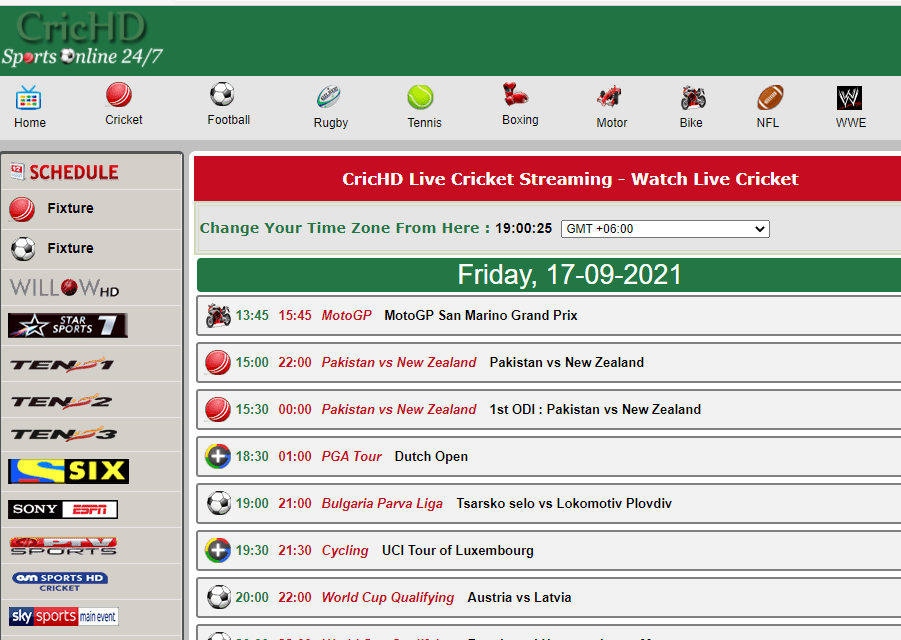 It might sound like a cricket streaming site, but CricHD is much more than that. You can stream anything from hockey, tennis, and boxing to motorsports, soccer and a whole host of other sports. The user-friendly interface is designed to prioritize functionality, and it will take you just a couple of seconds to find your game and get a stream going.
One of the best things about CricHD is that the website provides a mix of external and internal streaming links. 
Internal links open directly on the website itself, but you might not get a stream quality higher than 720p. The upside is that you'll have a lot less ads and pop-ups to deal with. 
External links are less reliable. They are filled with ads and pop-ups, and some external links don't even lead to a streaming page.  So, you should be careful about selecting the links on CricHD. We only recommend using the internal streaming links of this website. 
CricHD also has a live chat function. So, whenever you're watching a game, you can get into buzzing discussions and debates with fellow fans.