Now that you have installed the Downloader app, you can easily sideload ES File Explorer on your Firestick. Follow the steps below:
Step 1: Launch the app using the home menu of your Firestick.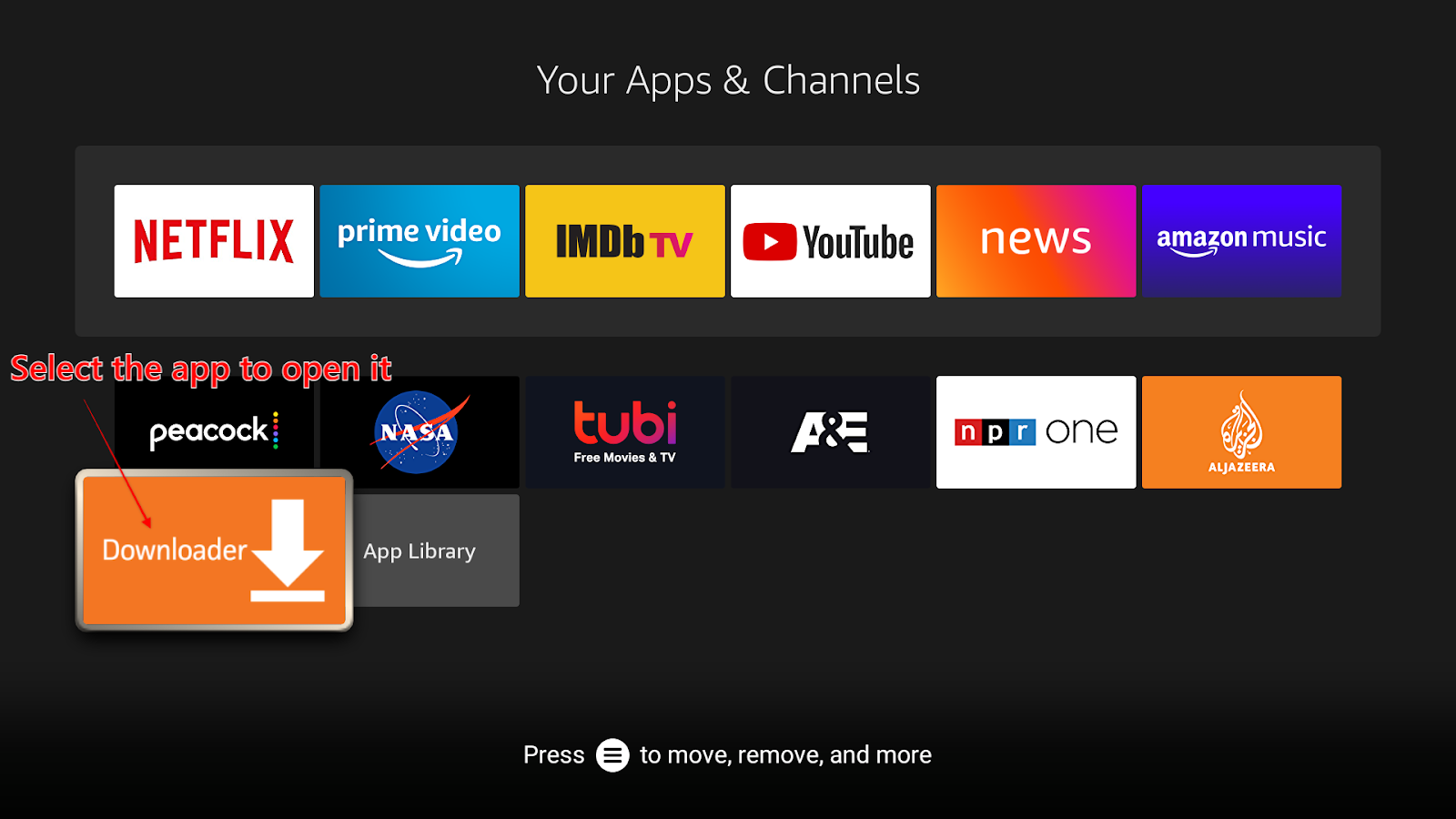 Step 2: In your first launch, you will be getting some prompts. 
You will first get a prompt to allow Downloader to access your media and files, click on 'Allow.'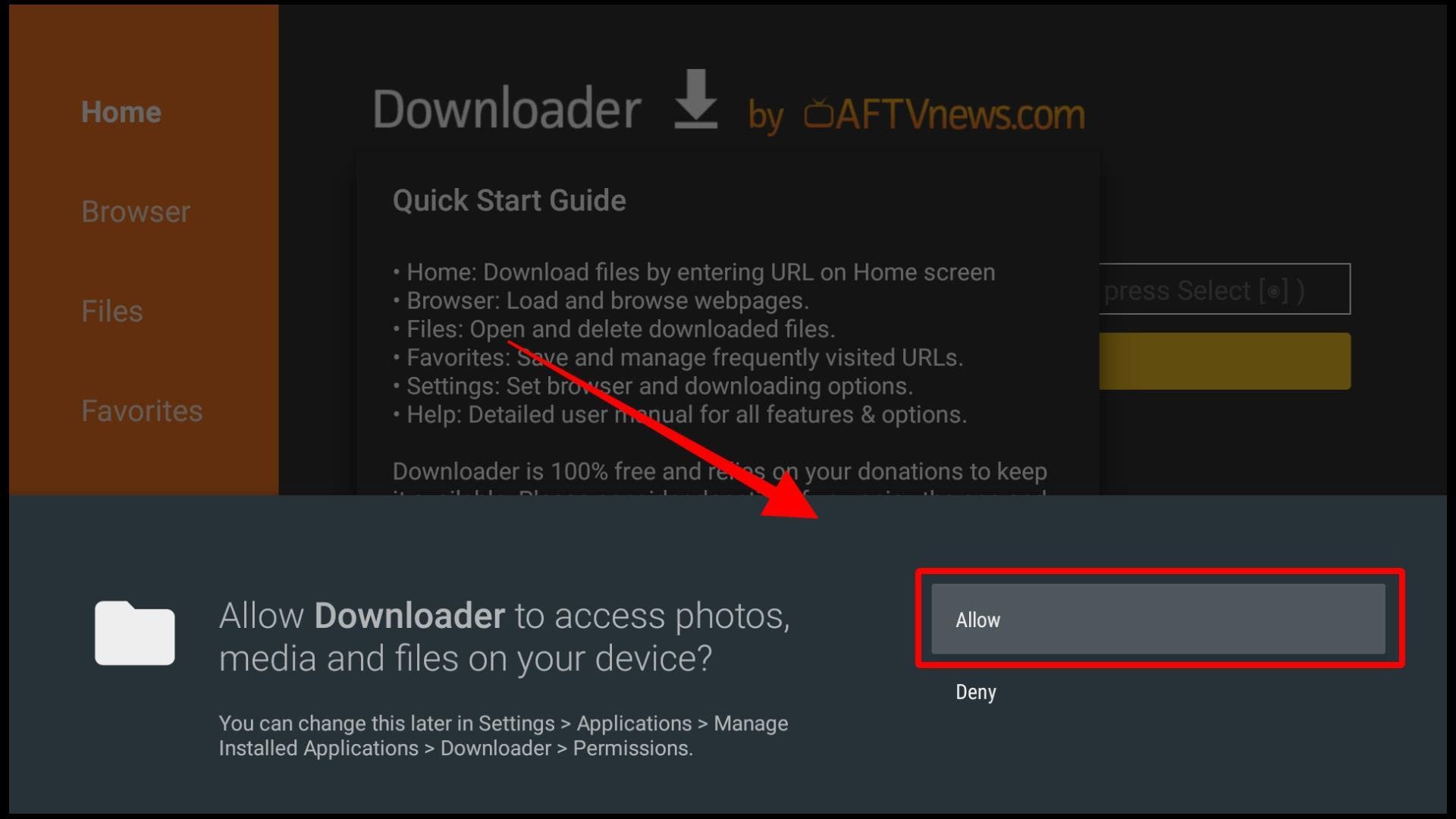 Step 3: You'll get a 'Quick Start Guide' prompt; click 'OK.' 
Step 4: In the home screen of the Downloader app, navigate the cursor towards the Search or URL Box. 
Select 'OK.' It'll be on your Firestick remote, and it will help you access the on-screen keyboard. 
Step 5: Type this URL: https://vpnch.ec/k/es and select 'Go'.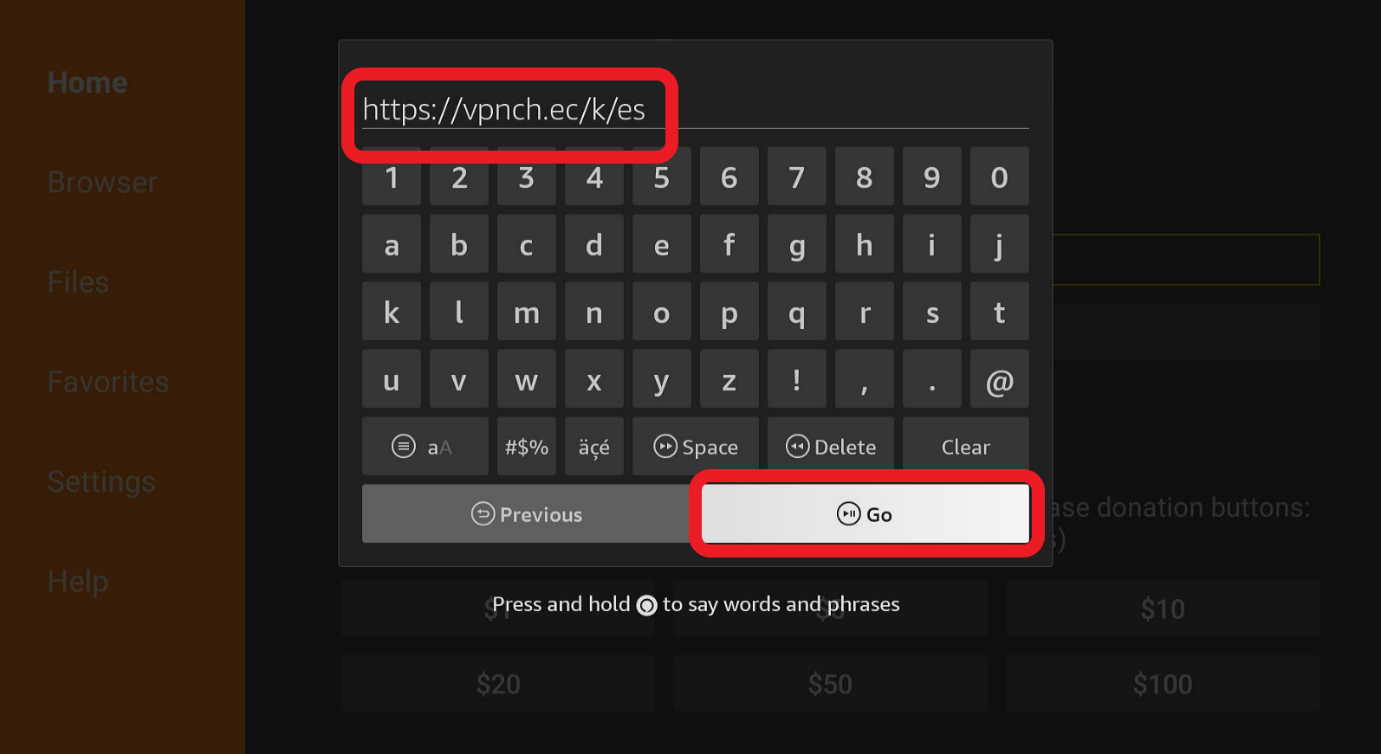 Please note that we do not host the APK file. 
The link will take you over to the folder containing the needed file for installation, which the original provider hosts.
Step 7: Be patient while the app downloads. The ETA depends on the speed of your internet connection.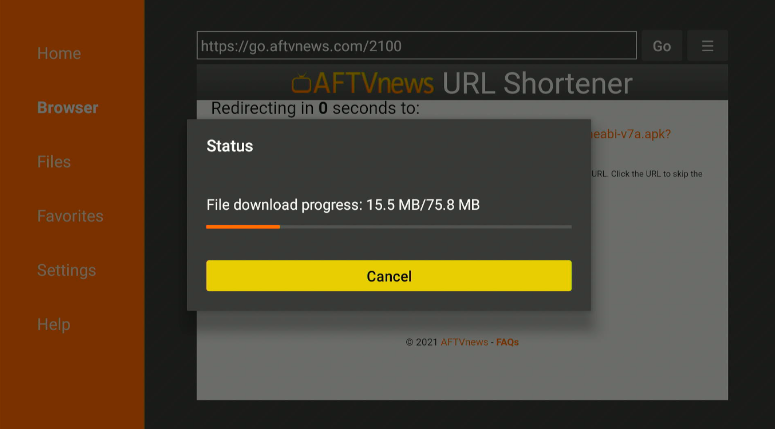 Step 8: The installation process menu will automatically pop up. Click on 'Install.'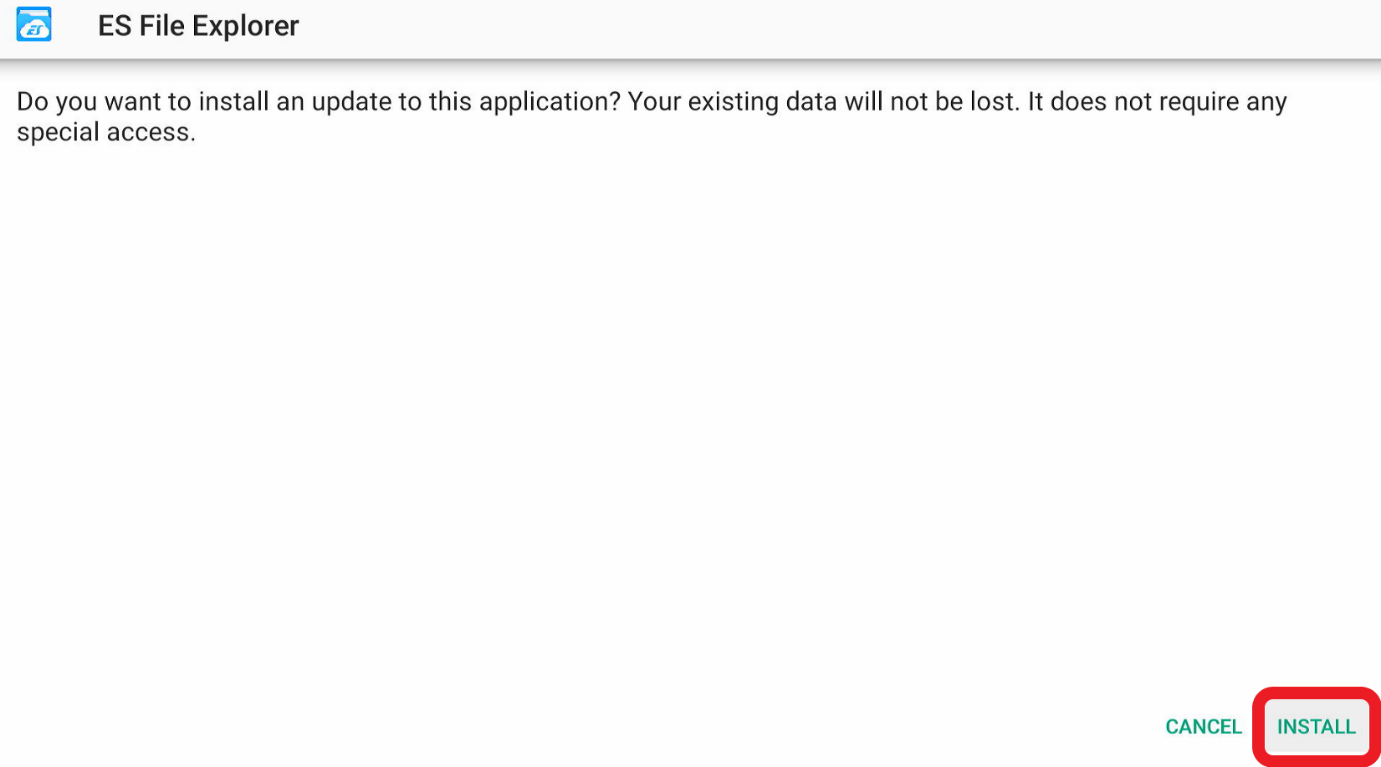 Step 9: When installed, click on 'Done' or 'Open.'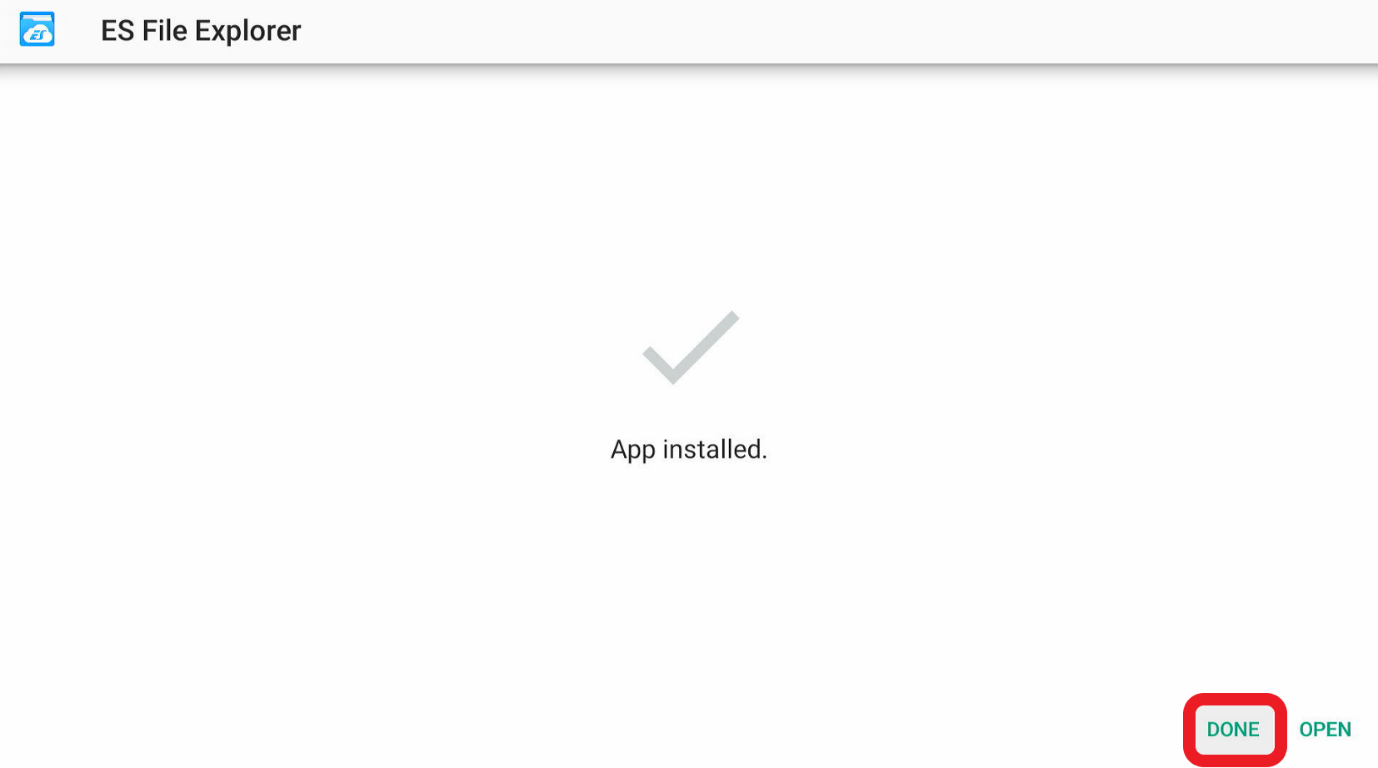 If you want to launch the app instantly, click on 'Open,' but if you want to delete the APK file to save storage space on your device, click on 'Done.' 
Step 10: Clicking on 'Done' will take you to Downloader. Choose 'Delete' then click on 'Delete' again.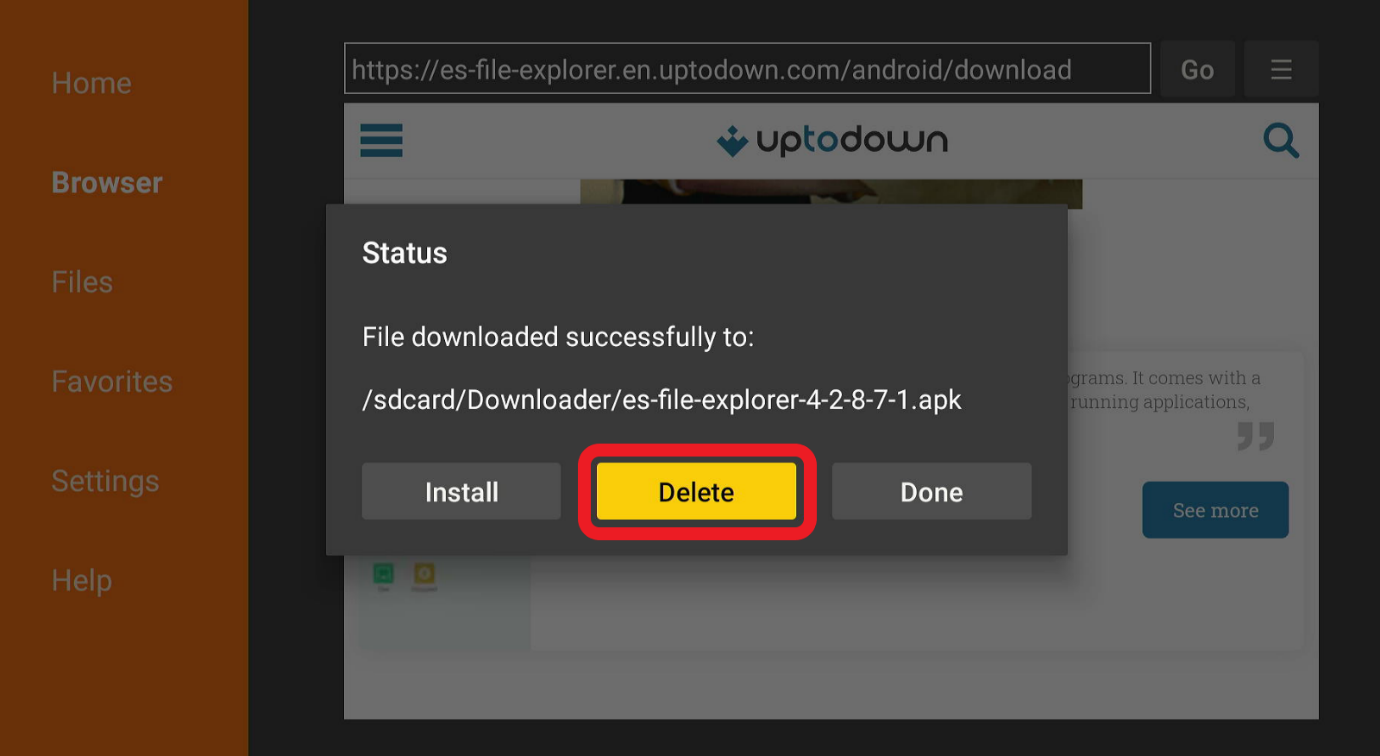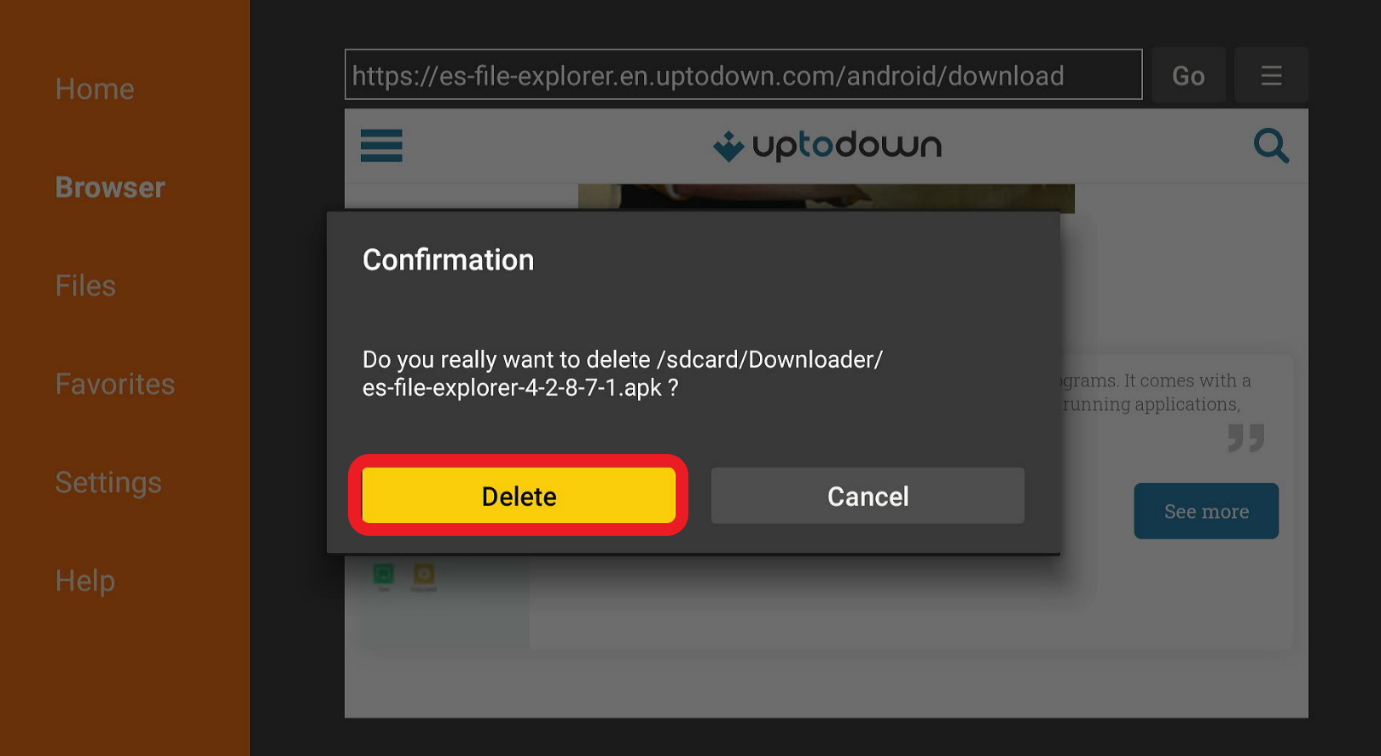 Step 11: Go back to the home screen on your Firestick. Head over to the 'Apps & Channels' section and click on 'See All.'
Step 12: Scroll down until you find the ES File Explorer app and click on the three horizontal lines (Options buttons).
Step 13: Click on 'Move.'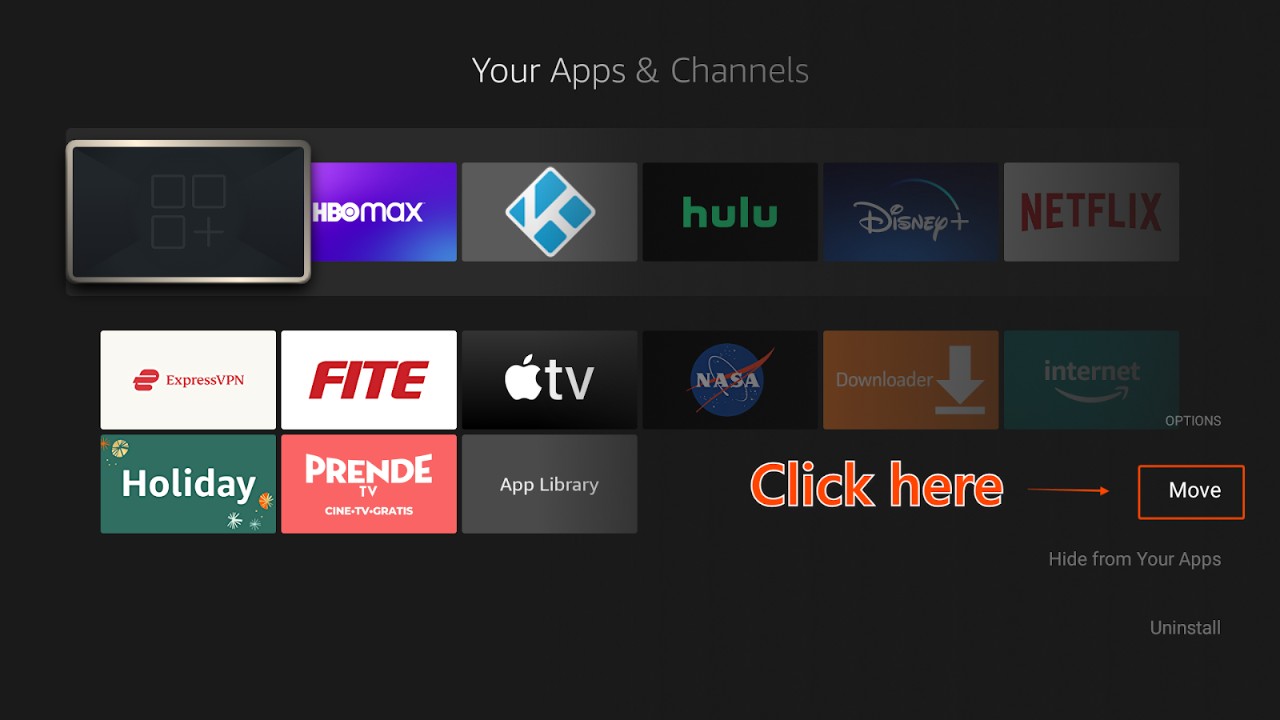 Step 14: Move the application to the 'Your Apps & Channels' section to easily access it. 
Great Work! You have successfully installed ES File Explorer on your Firestick using Downloader.