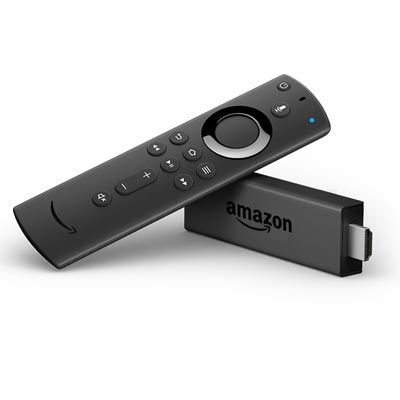 Unlike Roku, Fire TV Stick 4K is a by-product of the Amazon empire, and Amazon has a lot of content of its own. So, it is no surprise that when you use Fire TV Stick 4k, it tends to prioritize Amazon's own content and services and recommends you use it. 
Amazon Fire TV Stick also supports Voice commands, just like Roku. The only downside of this is that only Alexa works on Fire TV Stick, and other voice assistants are not supported by this device. Still, if you're an Alexa user, this shortcoming may not bother you. 
Yet another similarity that Fire Stick shares with Roku is the private listening mode. While Roku lets you attach a wired headphone to the smartphone with the Roku remote app, Firestick only works with wireless headphones. Unfortunately, this function isn't very efficient, and you may experience audio lag.
Just like Roku, Fire TV Stick comes with a mobile application of its own. One that you can use to search for your favorite content on this device. Unlike Roku's app, though, it doesn't support the private listening feature. The Amazon mobile app also requires repeated resyncing to stay connected to your phone.
Fire TV Stick also supports gaming. The number of games available on Amazon Fire TV Stick is almost the same as Roku. Since you only have the Amazon TV Remote to play these games, there is limited interactivity, but then again, it is not a gaming console. 
All in all, Amazon Fire TV Stick is a great streaming device. However, when compared to Roku, it lacks various features such as a remote finder, smooth private listening, and guest mode. That's one of the reasons why a lot of users prefer Roku over Amazon Fire TV Stick.