Sometimes you'll need to sideload third-party applications. That's because they are not available in the official store. 
Once the app's installed, you'll no longer need the APK. But the APK file isn't automatically deleted. 
You'll have to manually override to save some storage and prevent your Firestick device from overheating.
If you use the Downloader app to sideload APK files, it gives the option to delete the APK file after installation. 
Step 1: Once the app is installed, instead of clicking "Open," click on "Done."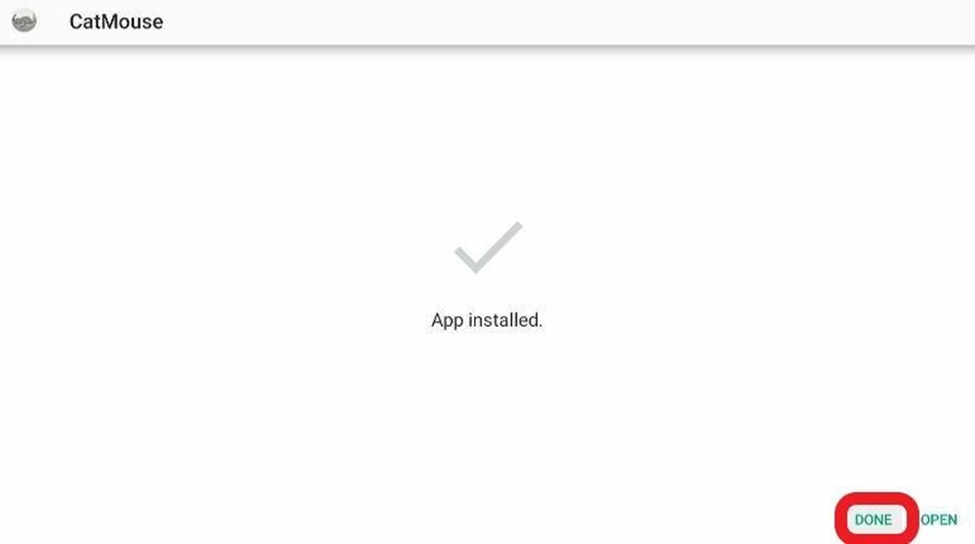 Step 2: Select "Delete" and then click "Delete" again.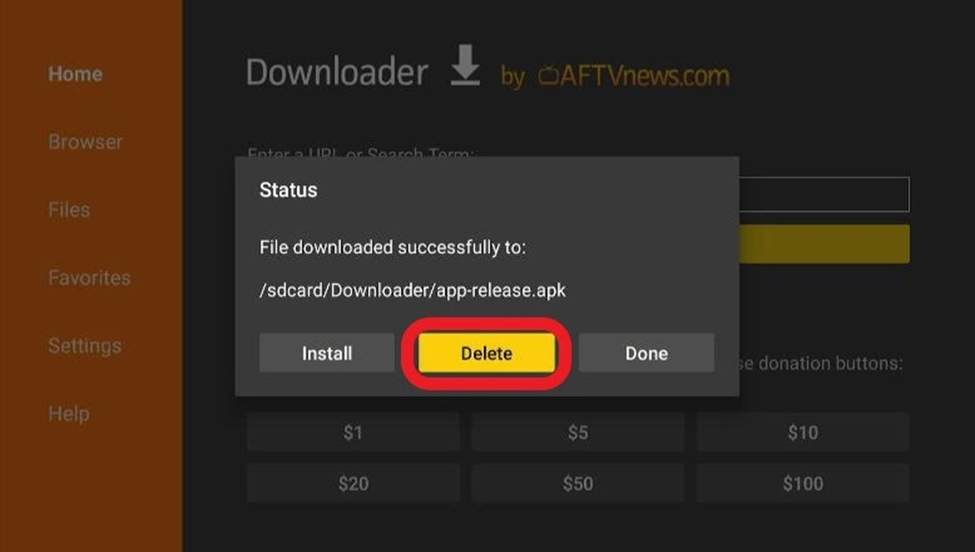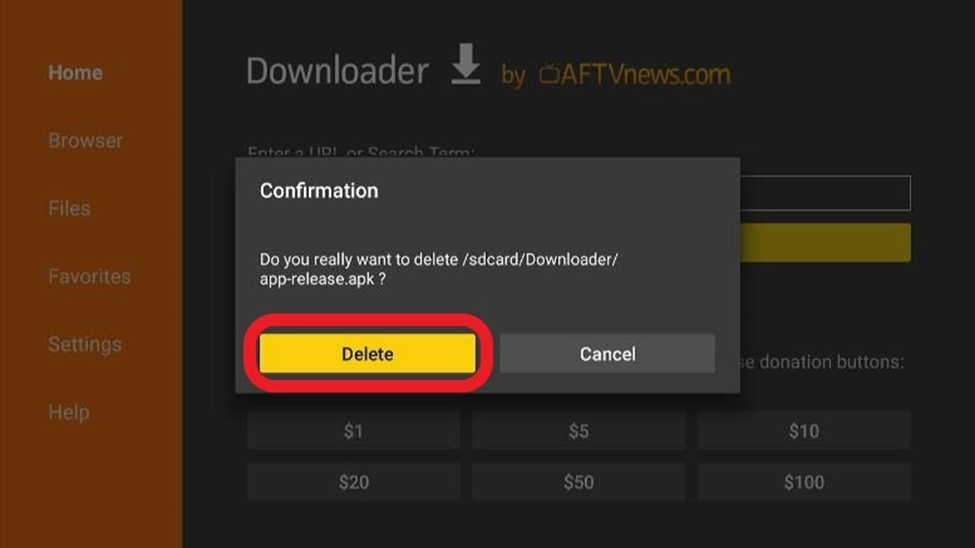 Not using Downloader to sideload the APK files? 
In that case, let's see how you can use the ES File Explorer to delete the APKs.
Step 1: Download and Install the ES File Explorer.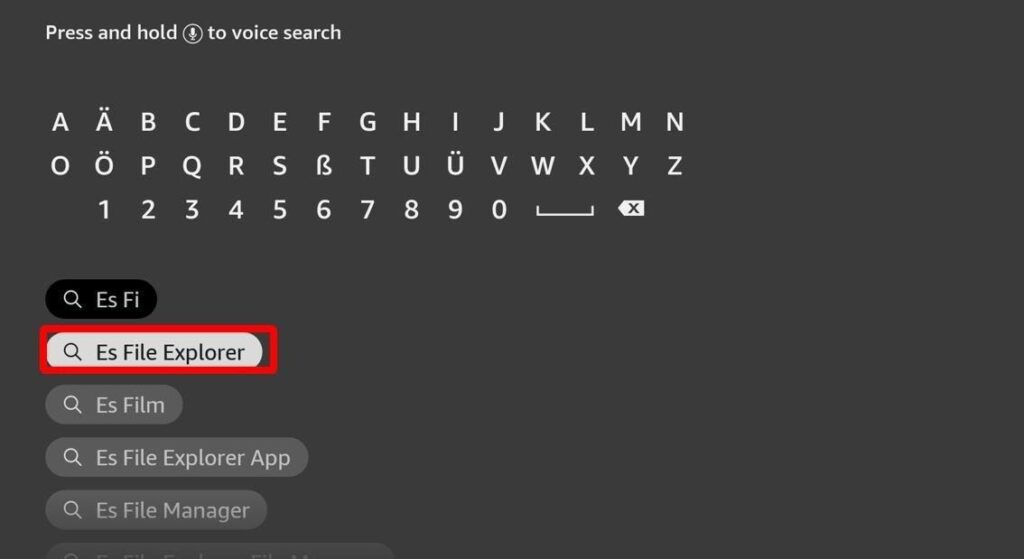 Step 2: Open ES File Explorer. 
Click "Local" in the left menu bar 
Select the 2nd "Home" option. Or click on "Internal Storage."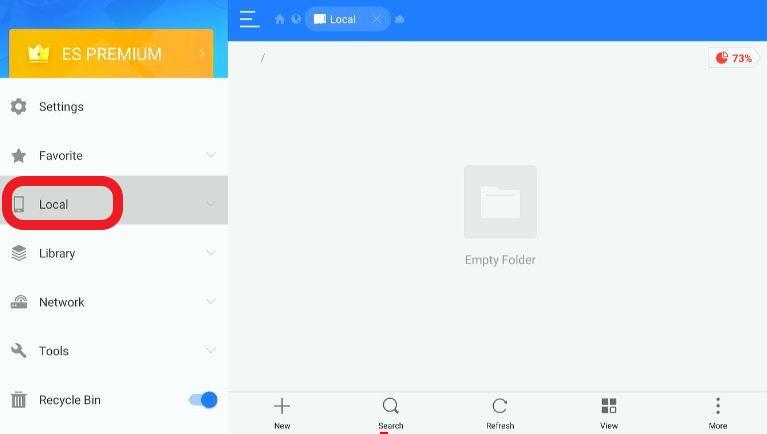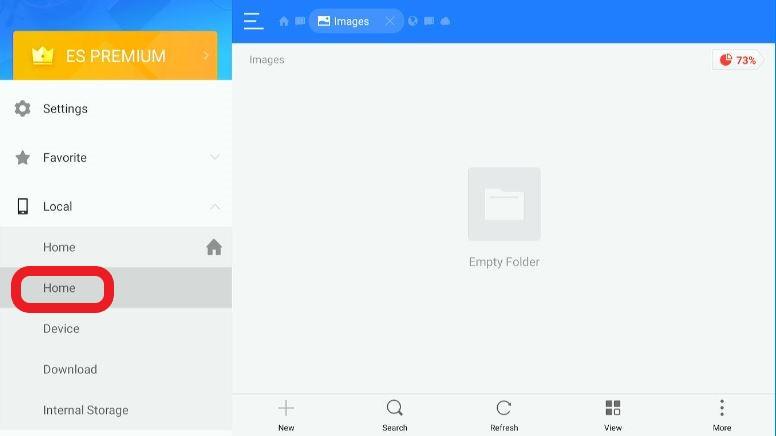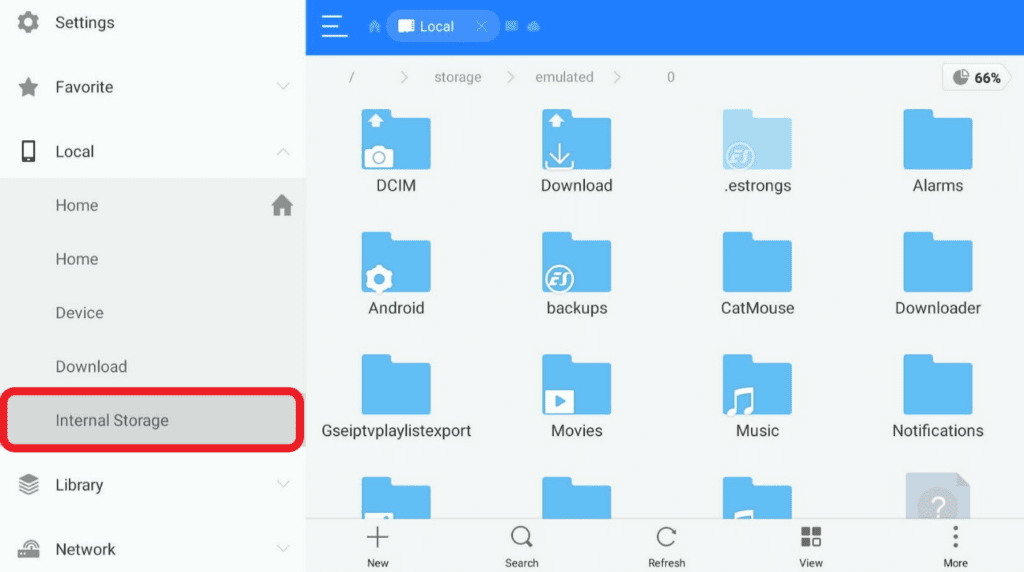 Step 3: Select the "Download" folder on the right side.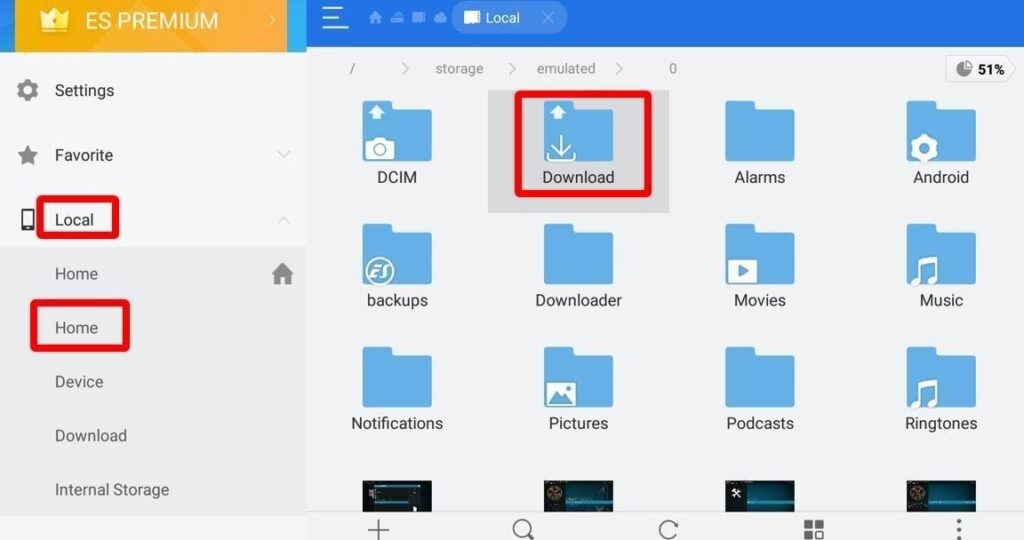 Step 4: Select the APK(s) you wish to delete. Do that by long-pressing the "Select" button on your Firestick remote.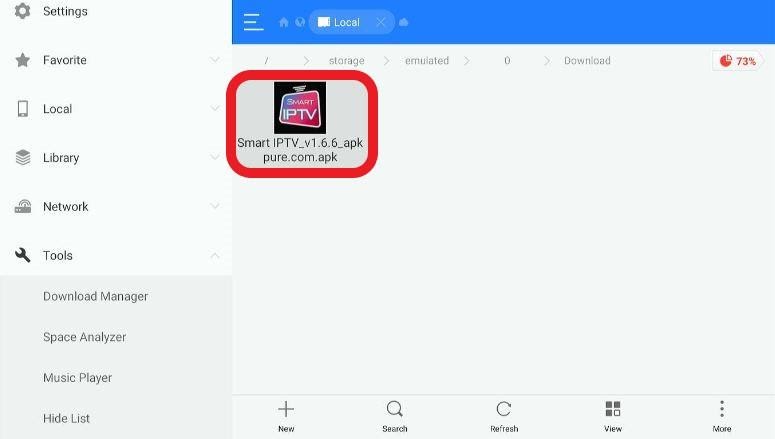 Step 5: After selecting the APK file, click on "Delete."
It's located at the bottom (as shown in the screenshot)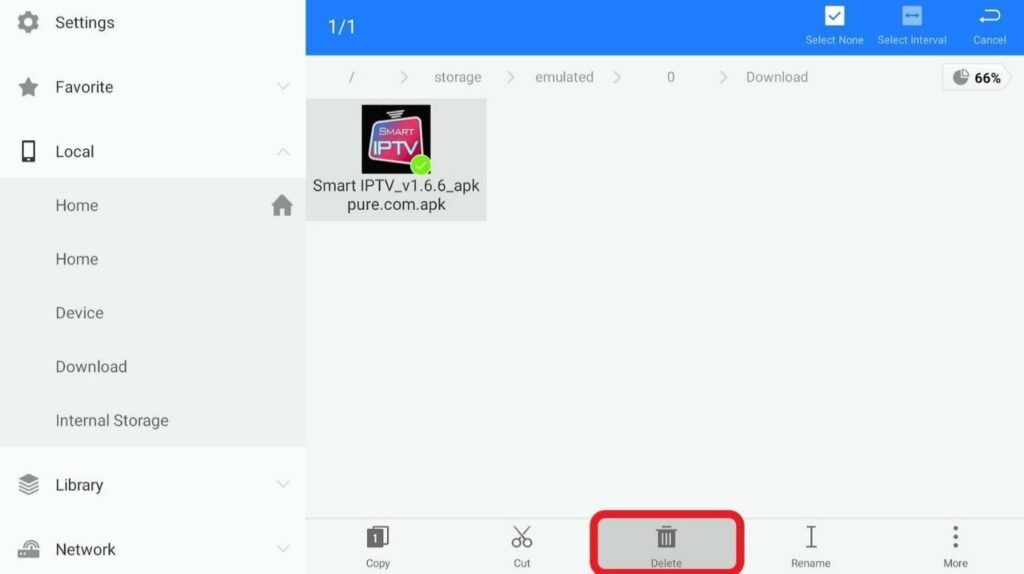 Make sure to uncheck the "Move to Recycle Bin" option.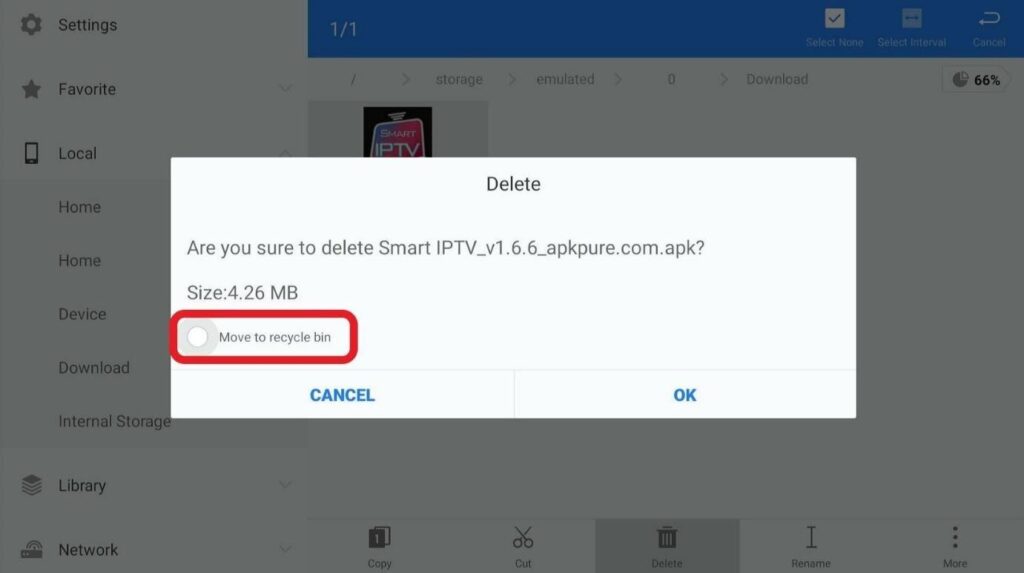 Select "OK."