To install the Grind Kodi Build, follow these steps:
Step 1: Launch the Kodi app. Go to Settings on the home screen.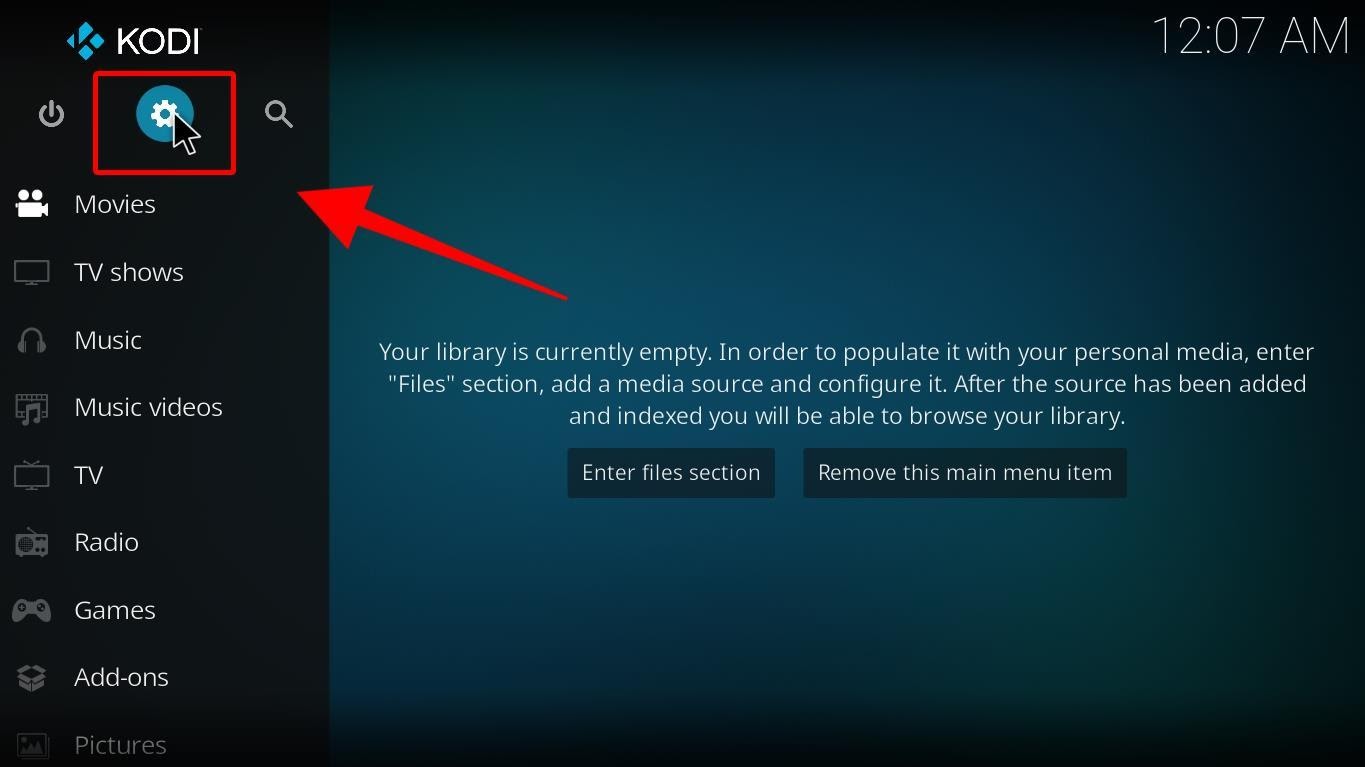 Step 2: From the options, select 'File Manager.'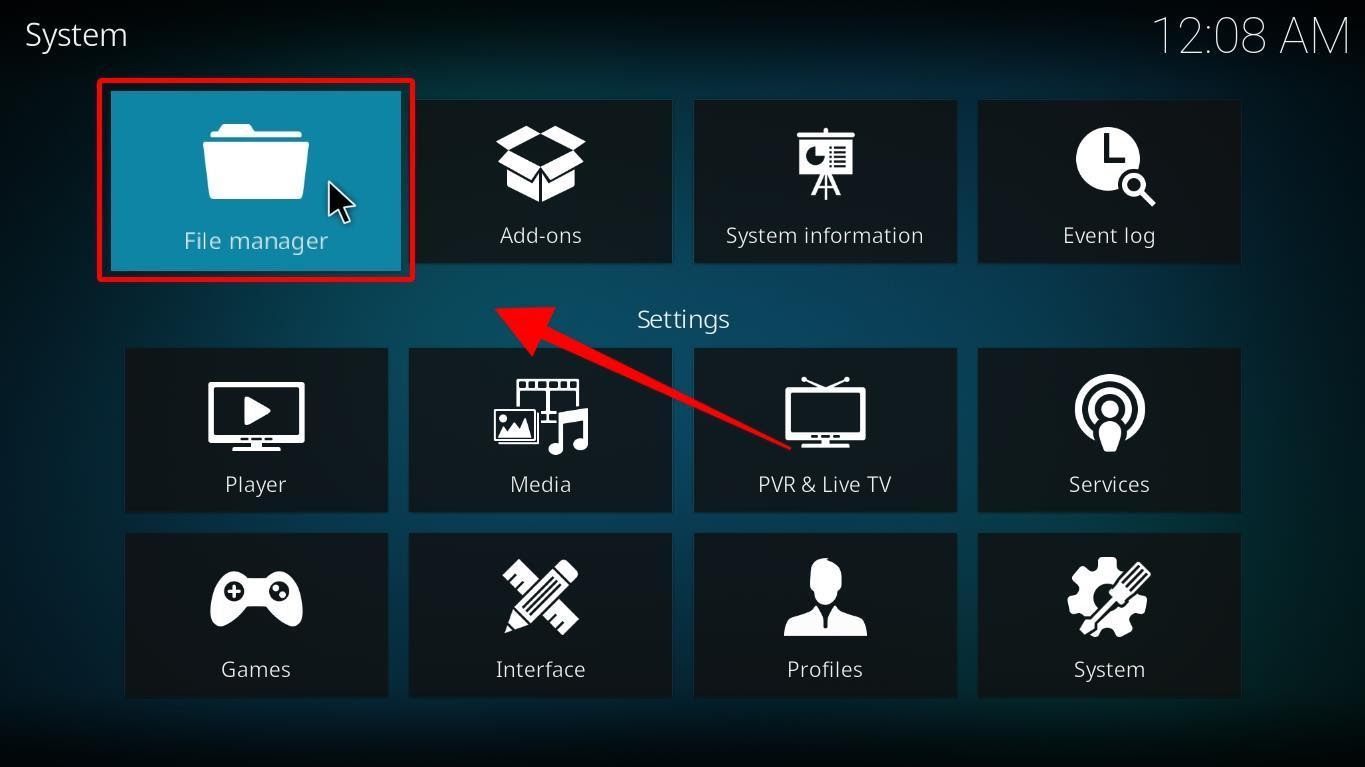 Step 3: When you open the File Manager, you'll see 'Add source' on both sides of the screen. You can click either of them.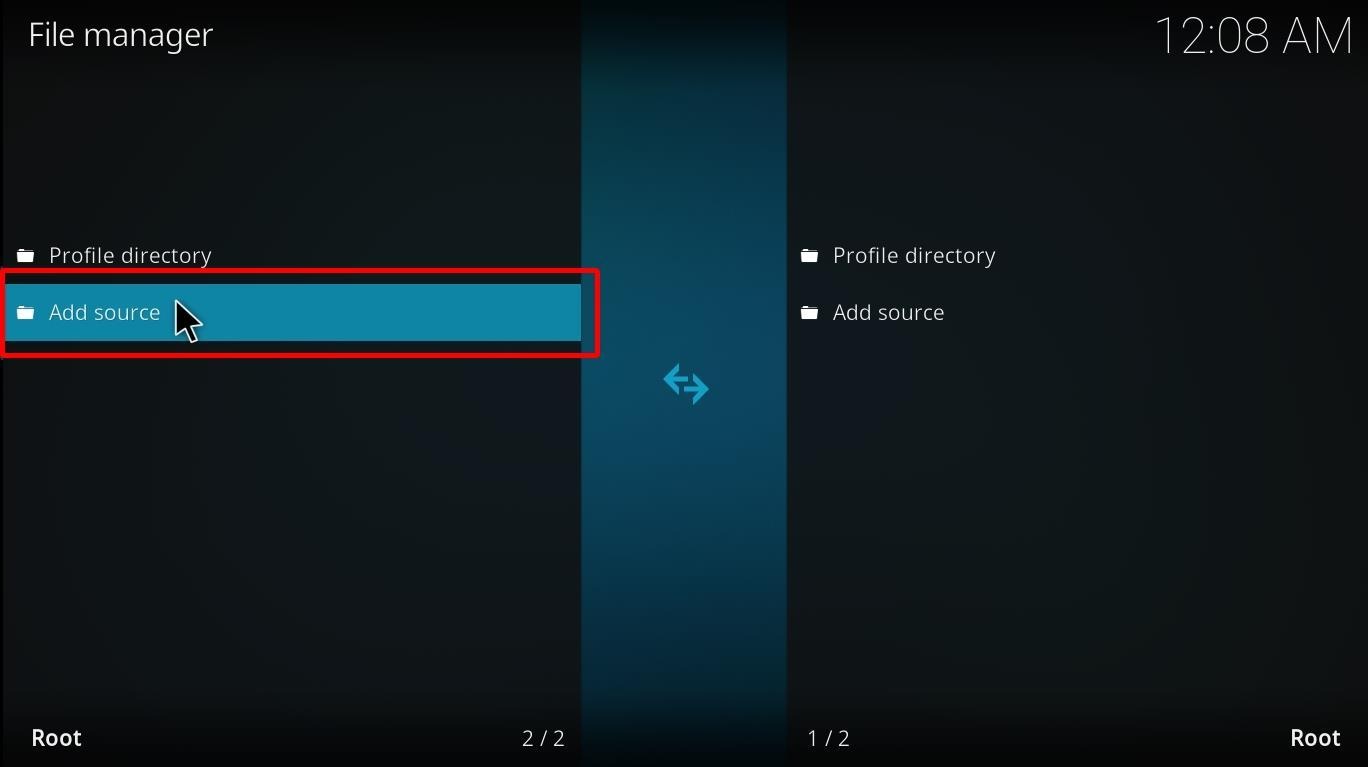 Step 4: A pop-up window will appear. Click <None>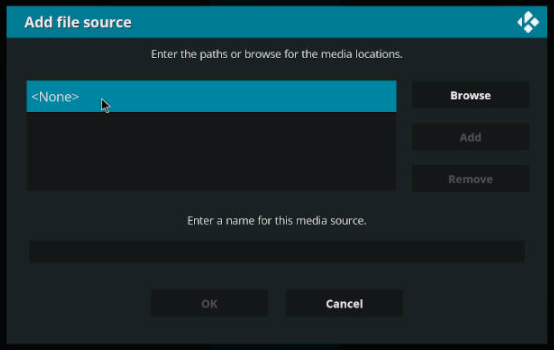 Step 5: Now type this URL for Grind Kodi Build: http://watupwatup.net/grind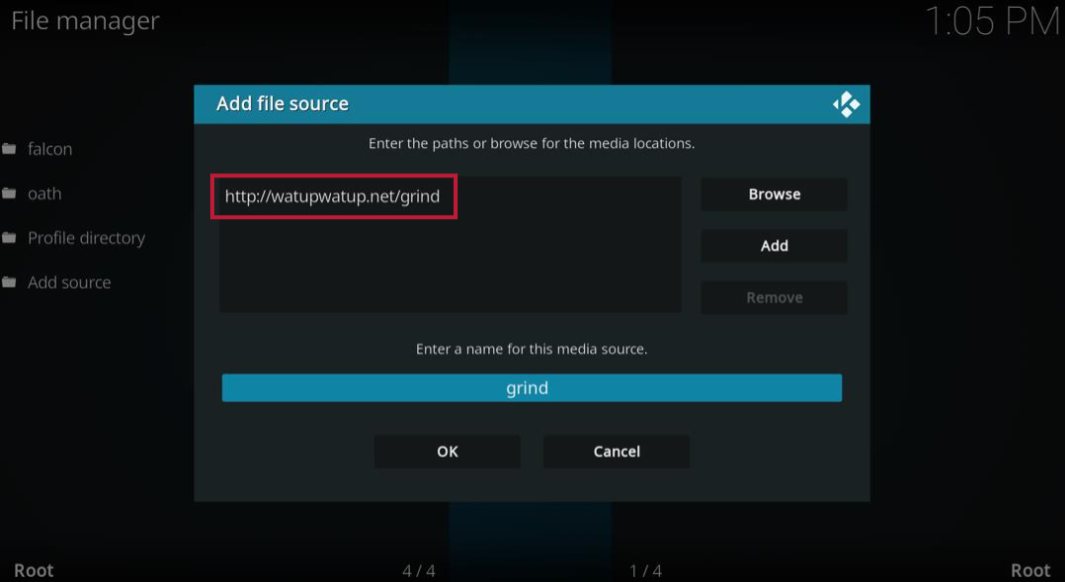 Step 6: Double-check for spelling mistakes and spaces. After that, click OK.
Step 7: Another pop-up window will appear for the media source. Type any name for the Kodi builds.
Step 8: Click OK.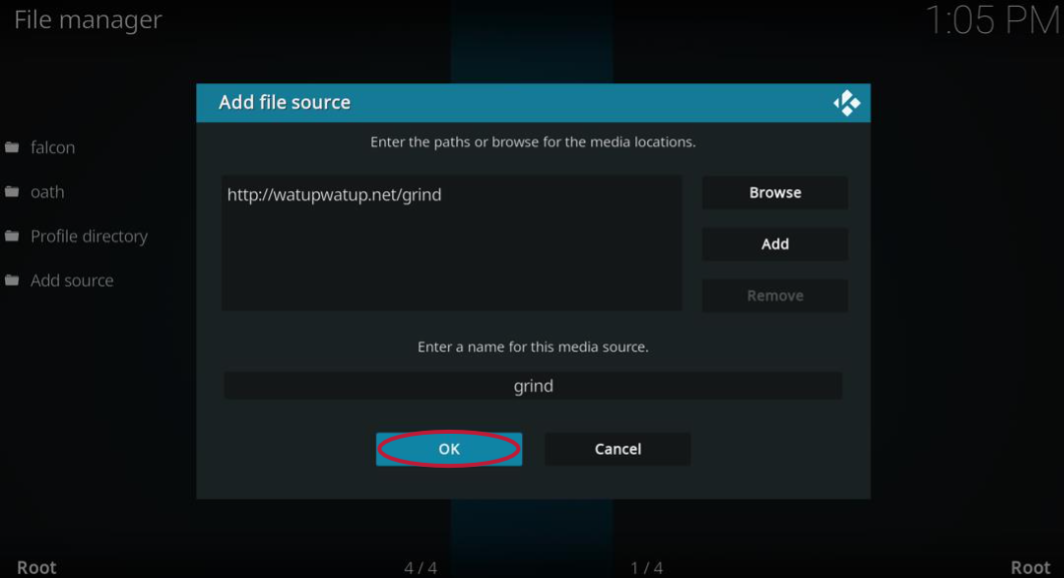 Step 9: Now press the back button on the remote and go back to the Settings menu. 
Step 10: Click on 'Add-ons.'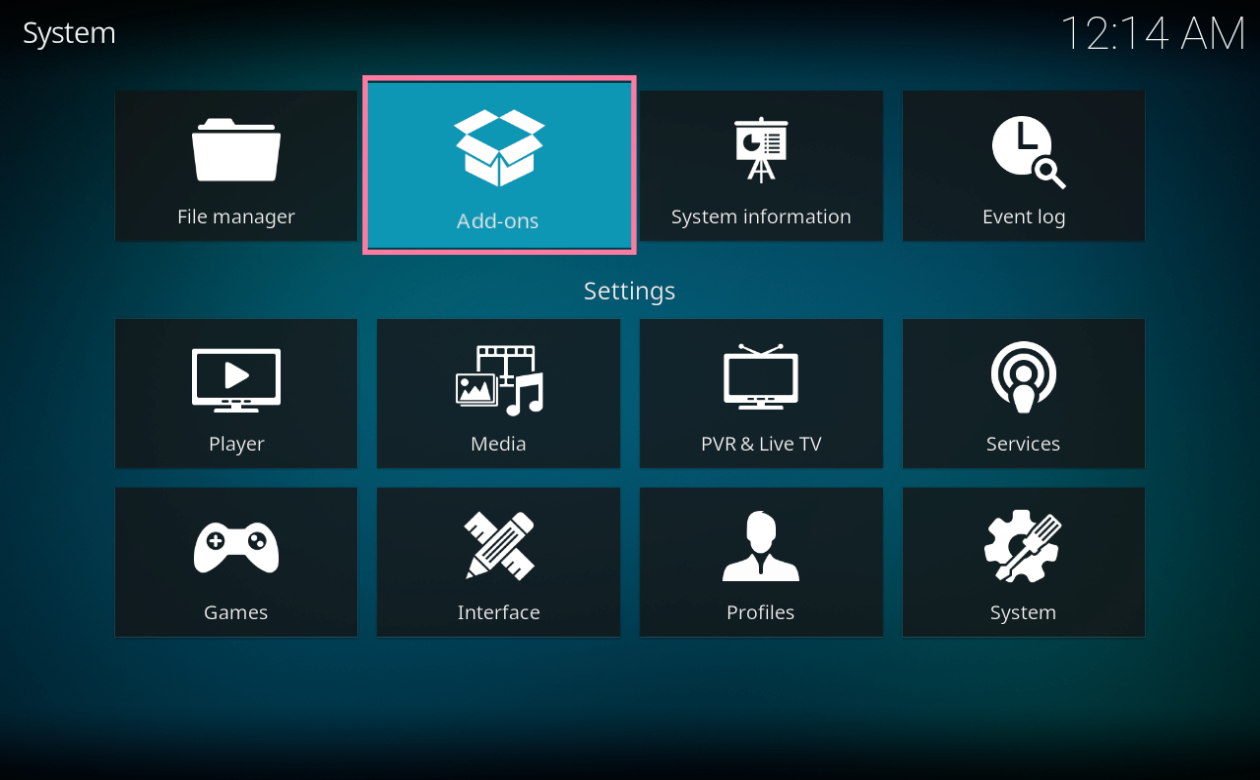 Step 11: Click on 'Install from zip file.'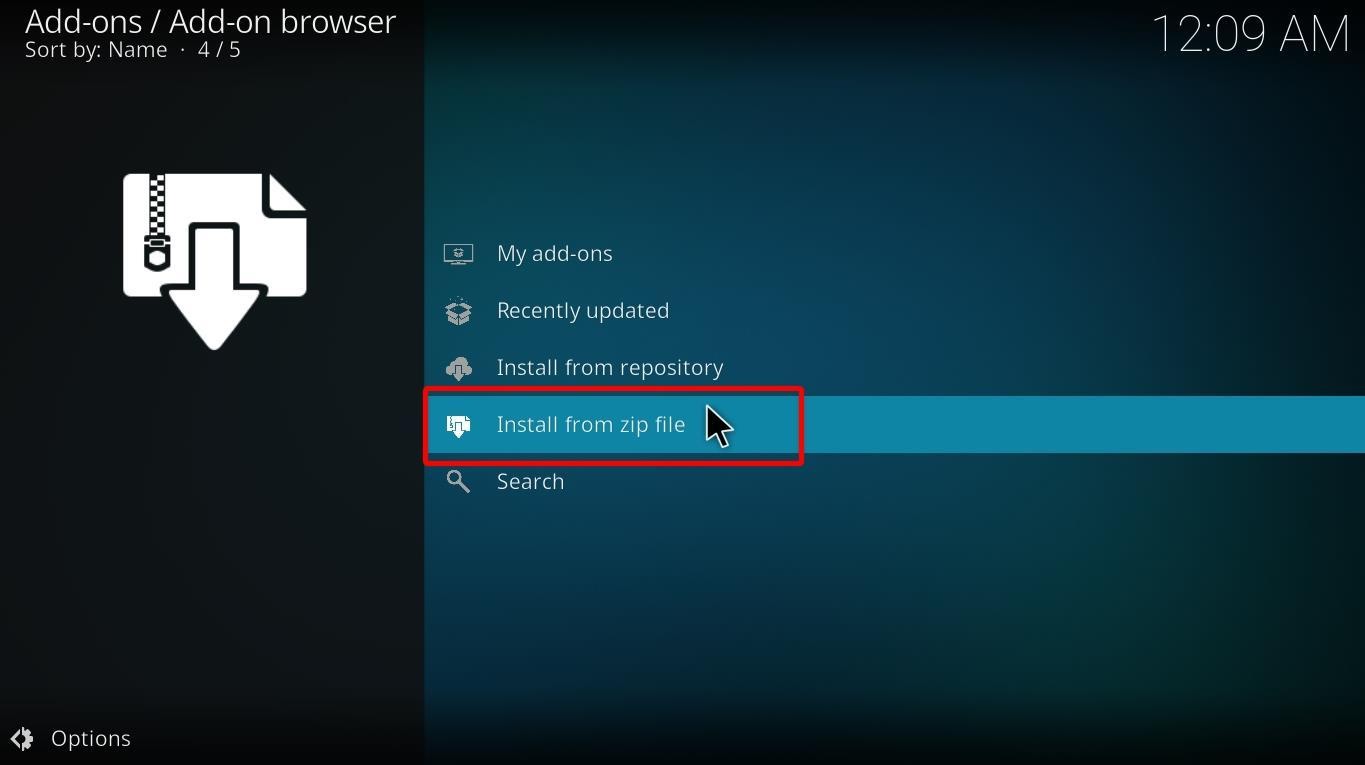 Step 12: A warning message will appear. Click 'Yes' to continue.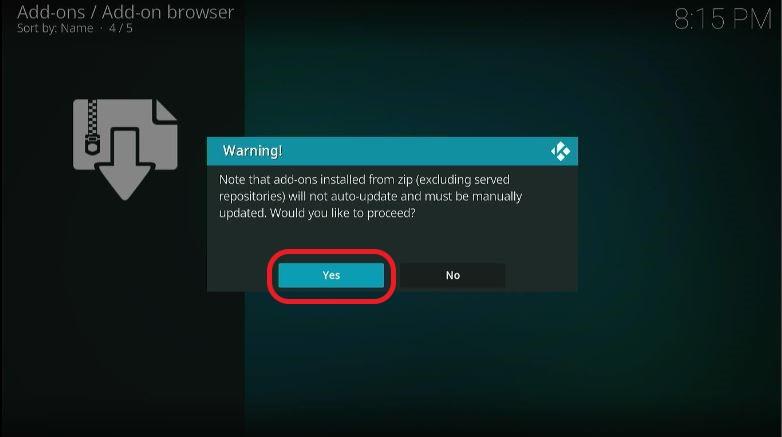 A pop-up window will appear with 'Install from zip file.' Click on 'grind' the name you had chosen for the file.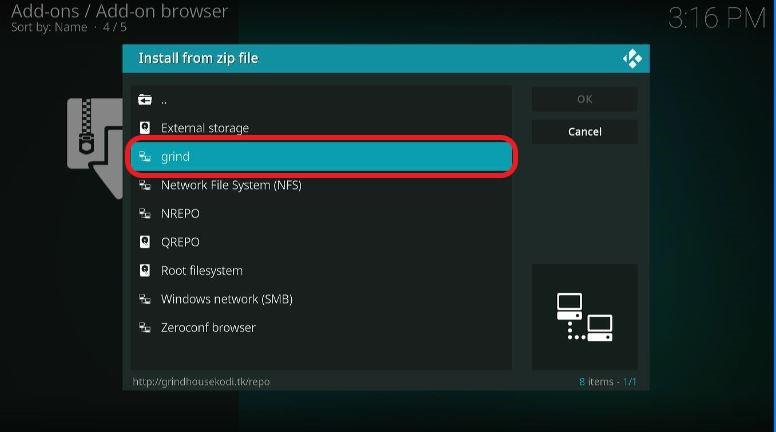 Step 13: Click on the repository file that appears in the next window.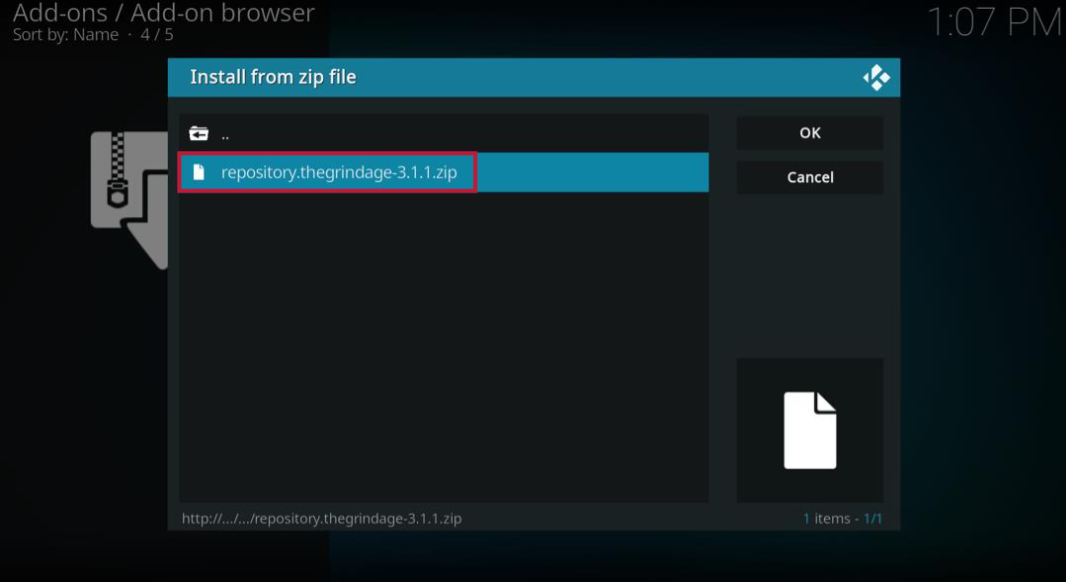 Step 14: The app will start installing the Grind repository, and you'll get a notification confirming that.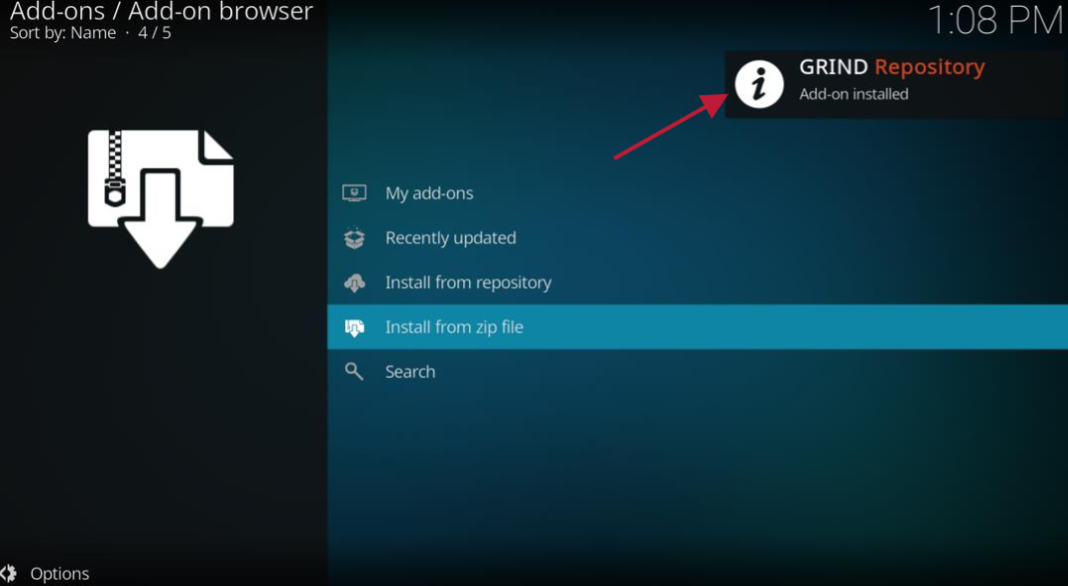 Step 15: Now click on 'Install from repository' from the list.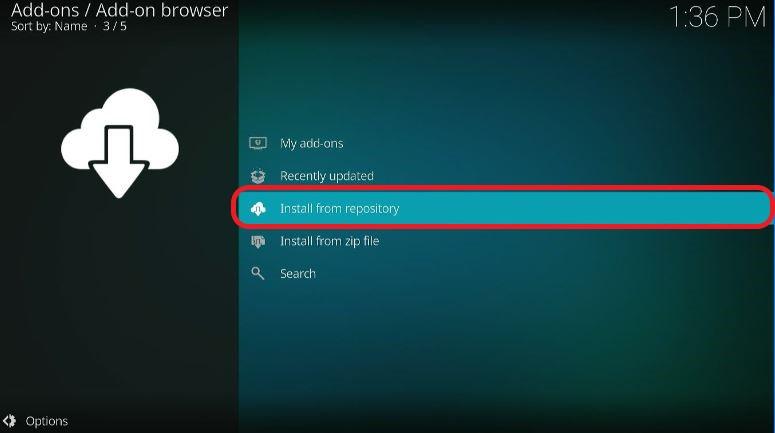 Step 16: All repositories will appear. Click on the 'Grind' repository.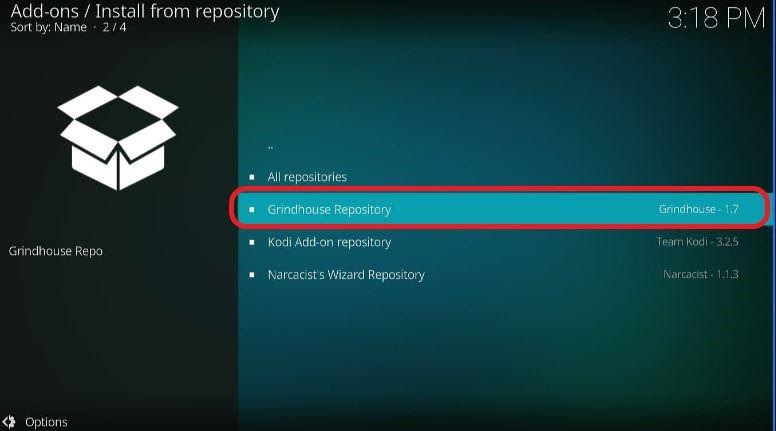 Step 18: Click on 'Program Add-ons'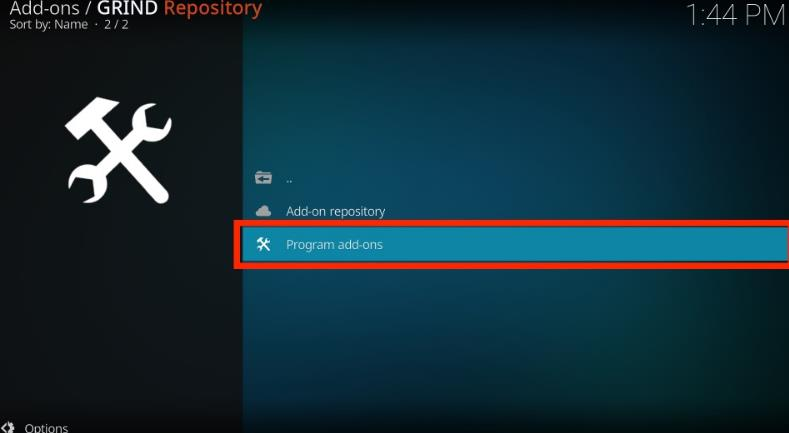 Step 19: Click on the 'Grind' wizard.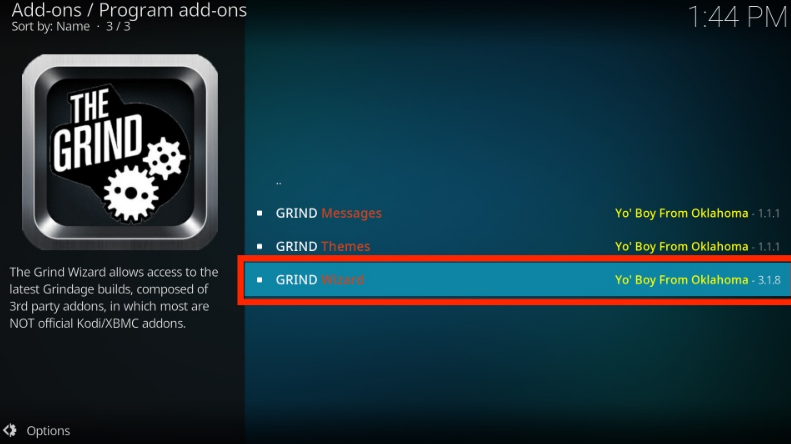 Step 20: A screen will appear for 'Grind Wizard.' Click on 'Install' from the bottom menu.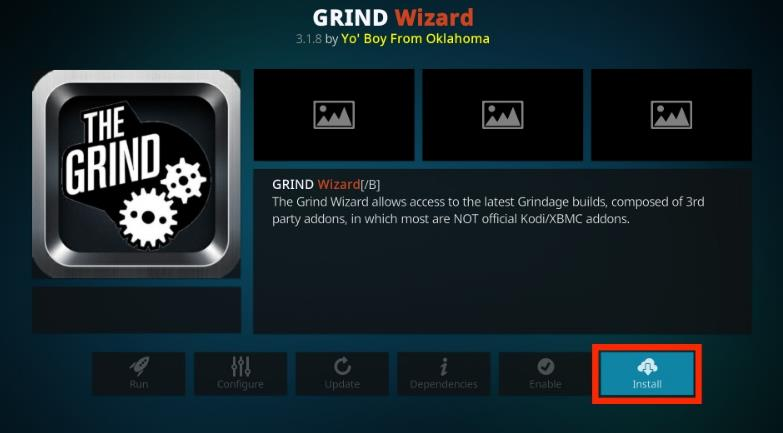 Step 21: Wait for the Grind Wizard to install. A message will appear to notify you when the installation is complete.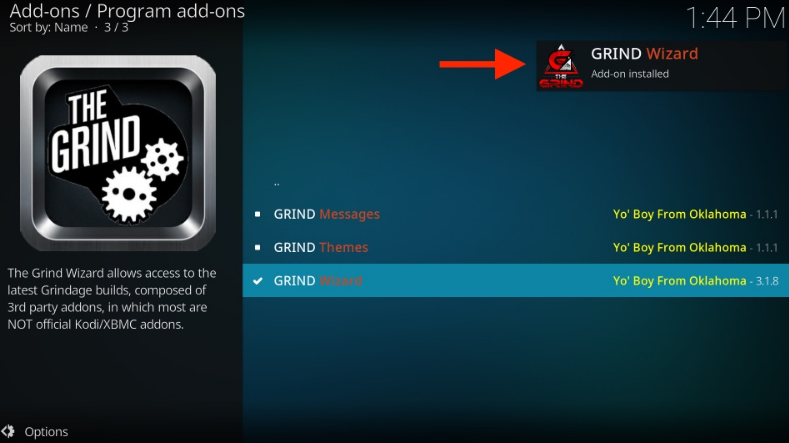 Step 22: You'll see a window for Grind Wizard after the installation is complete. Click on 'Continue' to proceed. You can also click the back button on your Firestick remote.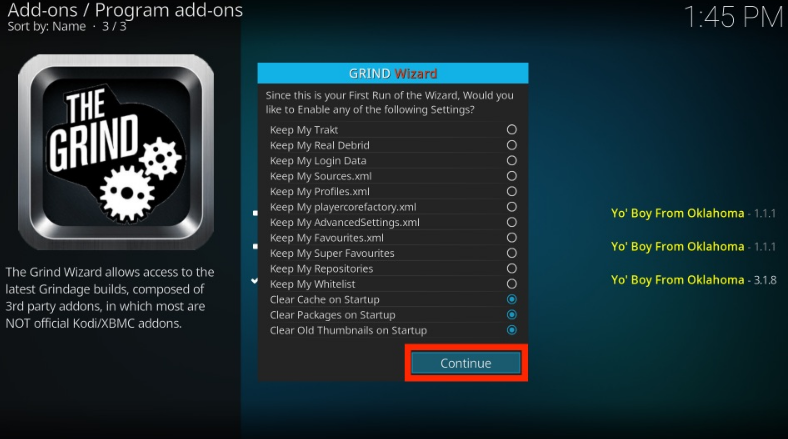 Step 23: Another pop-up menu will appear. You can click 'Ignore' to download the build later.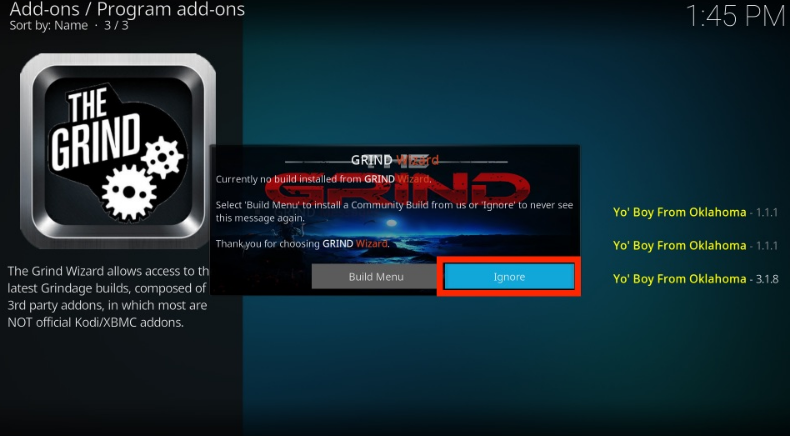 Step 24: Go to the home screen of the Kodi app. Click on Add-ons, and then click on 'Program Add-ons.' Open the Grind Wizard.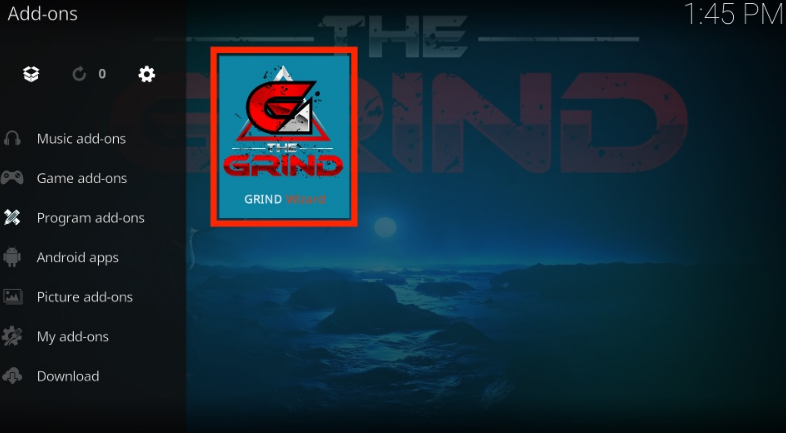 Step 25: Click on Grind Builds.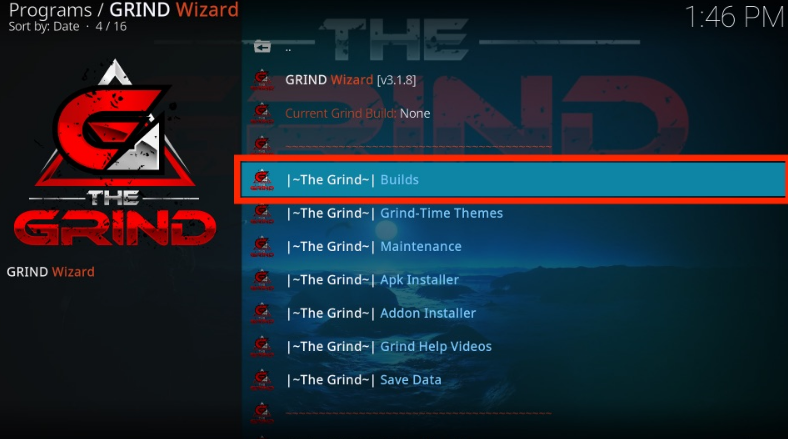 Step 26: Now you can choose any build and click on it to install.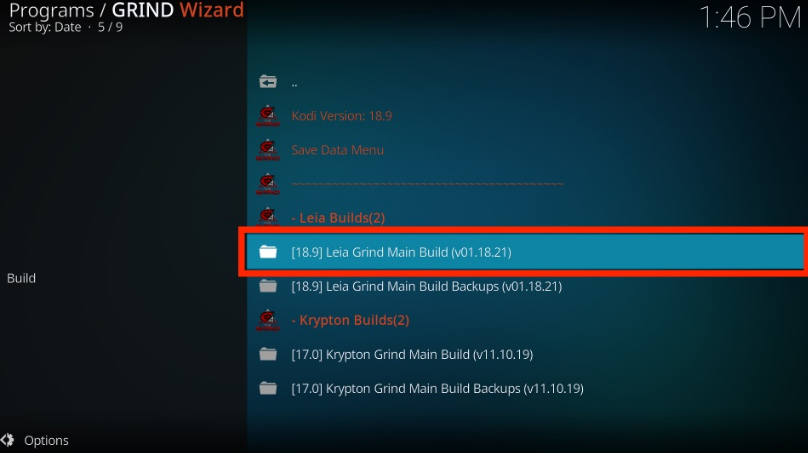 Step 27: You can either choose fresh install or standard install to install a build. Fresh install wipes the previous data before installation. Typical install is suitable if you want to keep some earlier add-ons.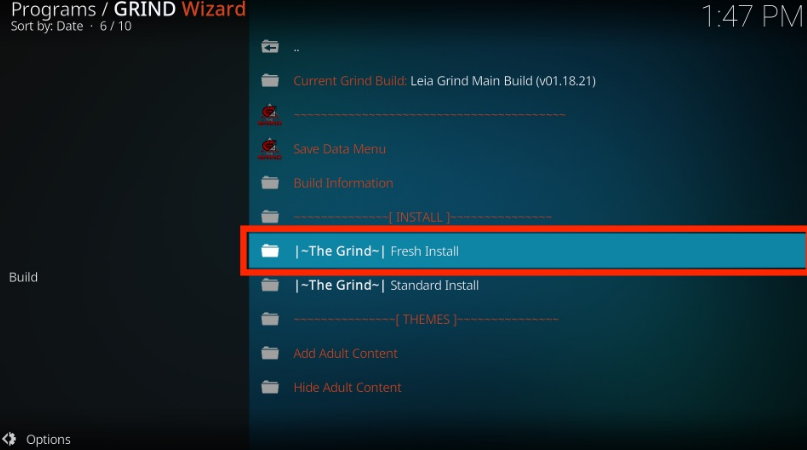 Step 28: Click 'Continue.'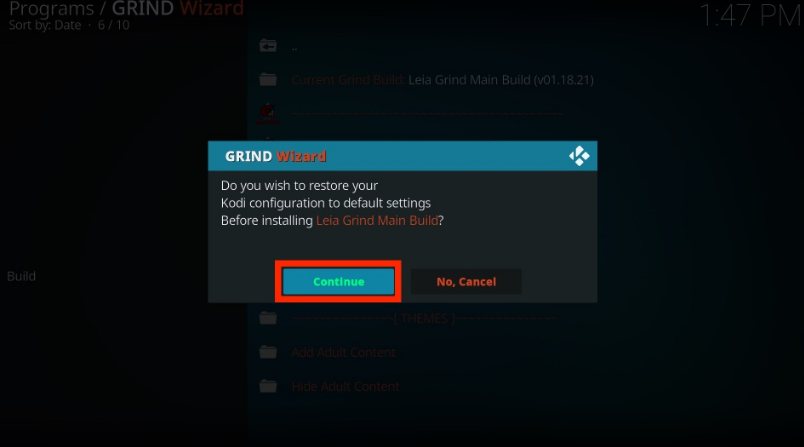 Step 29: Choose any server for downloading and installing. If one server doesn't work, you can choose another.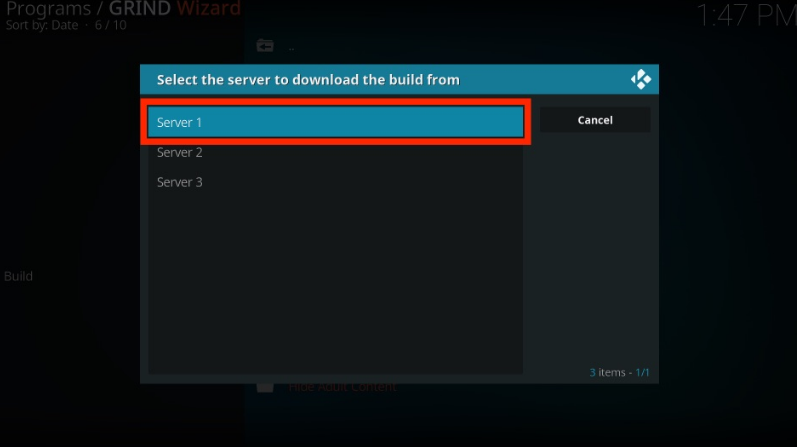 Step 30: Your chosen Grind Kodi Build will start downloading. It will take a few minutes.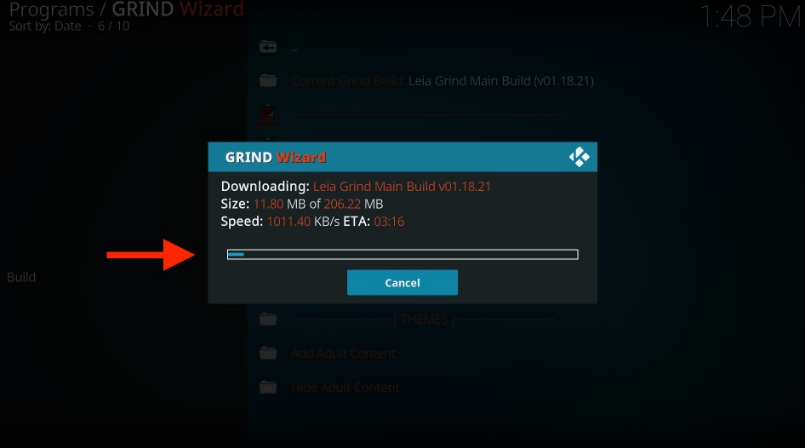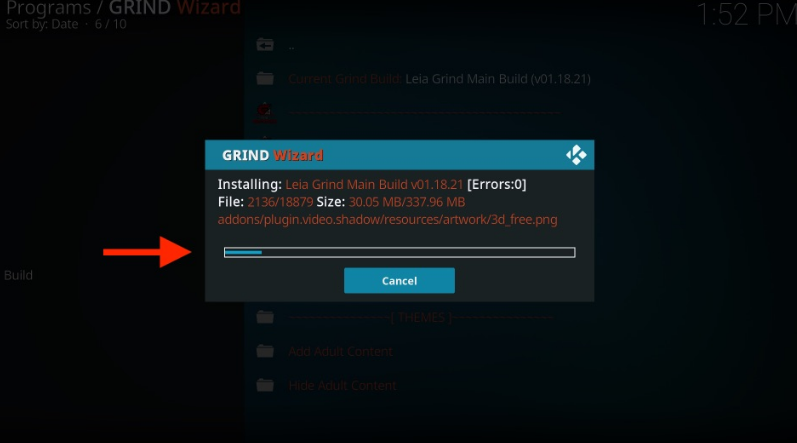 Step 31: After the installation is complete, you'll get another prompt for installing themes. You can choose 'Install themes' or 'Cancel.'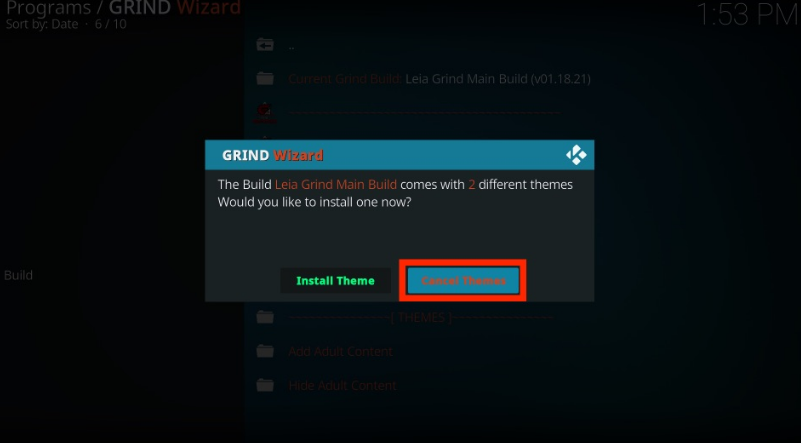 Step 32: After canceling the install themes command, Kodi will close. Relaunch the app to start using the Grind build.