Step 1: Head back to Firestick's home menu.
Step 2: Once you're there, you've got two choices.
Head over to the right section and select the + icon just before Settings.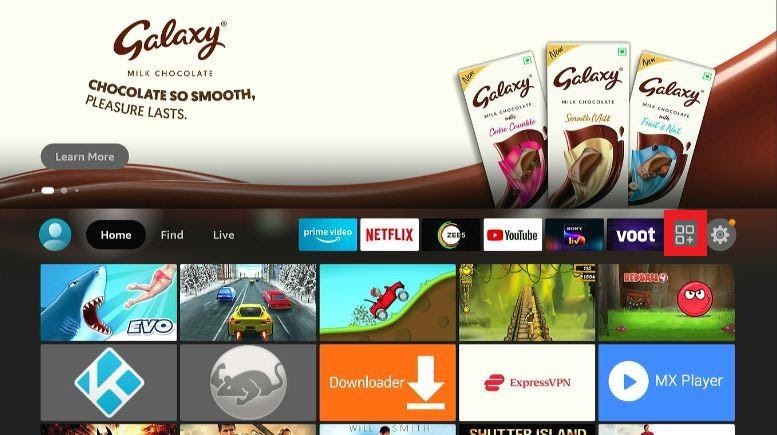 OR
Long-press Home on the Firestick's remote. Select Apps.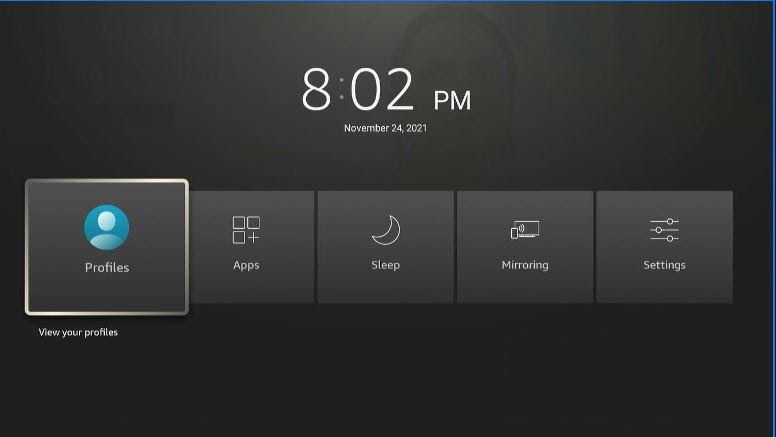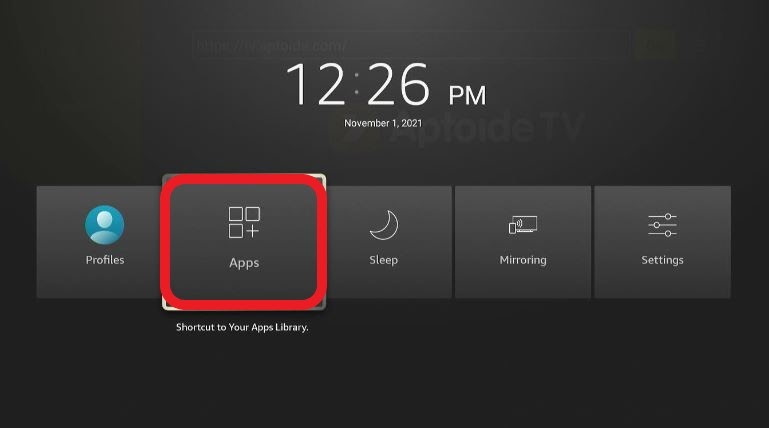 Regardless of which option you choose, you'll end up in the same window. That is Your Apps & Channels.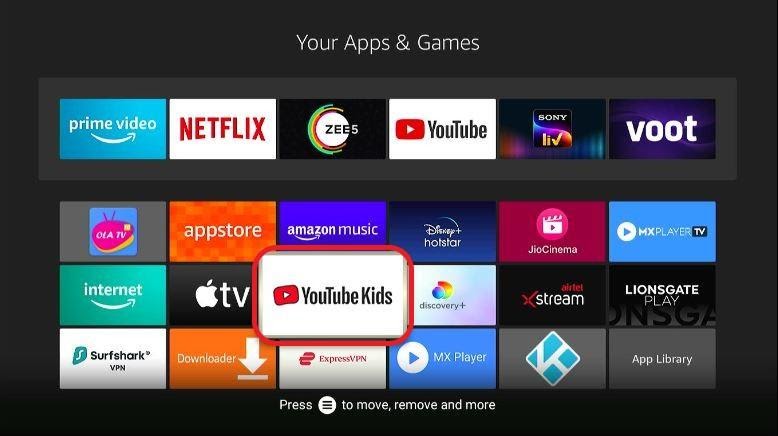 Step 3: Scroll through the apps until you find Downloader.
Select it.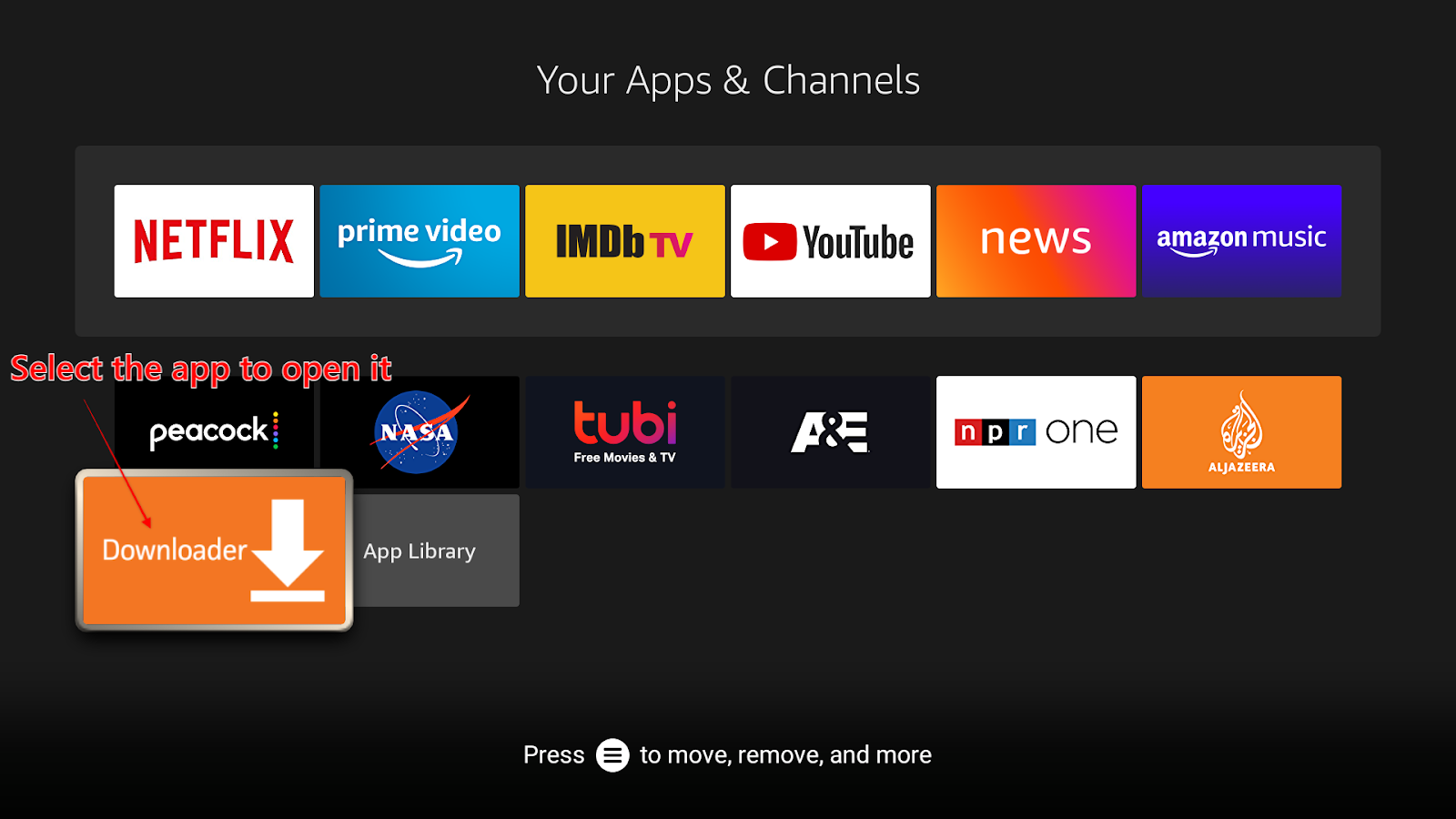 Step 4: Once the Downloader app opens, on the right section, select the empty box.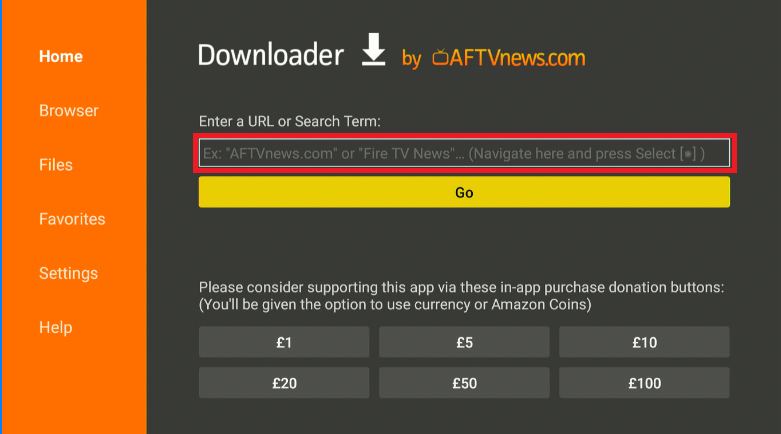 Step 5: When you see the keyboard on your screen, use it to type the following link carefully:
https://vpnch.ec/k/aptoide 
(Alternative link: http://apkins.aptoide.com/AptoideTV-5.0.3.apk)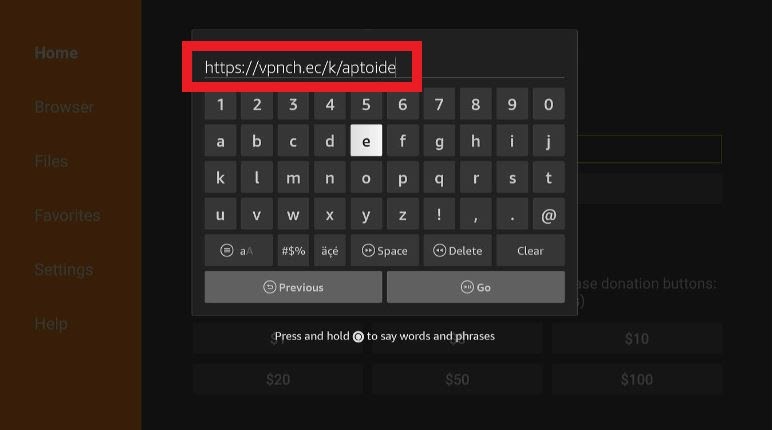 Step 6: Finally, scroll down and select Go.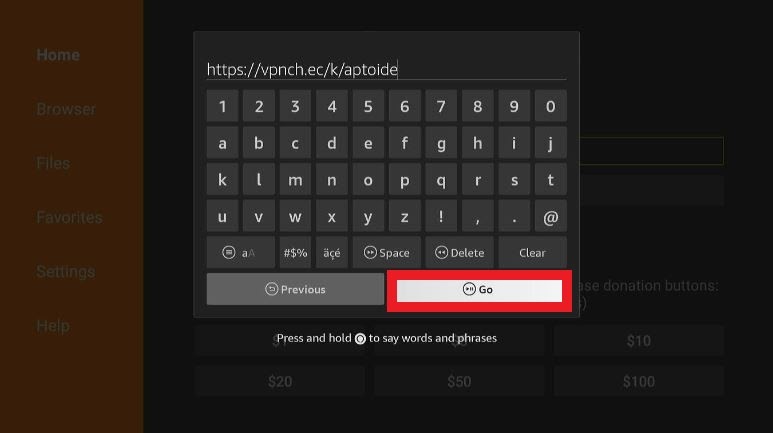 Step 7: Once again, click once on Go.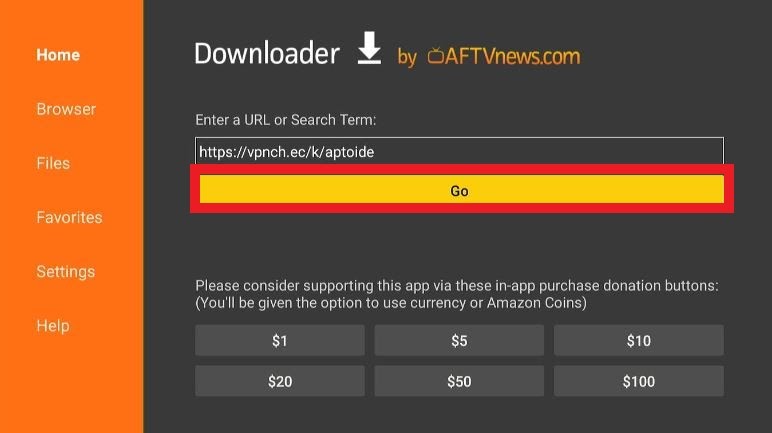 Step 8: Select Download.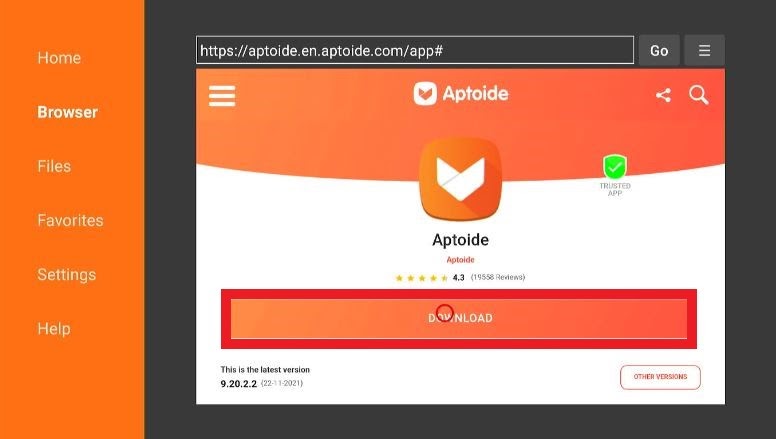 Be patient while the Downloader app downloads Aptoide TV APK.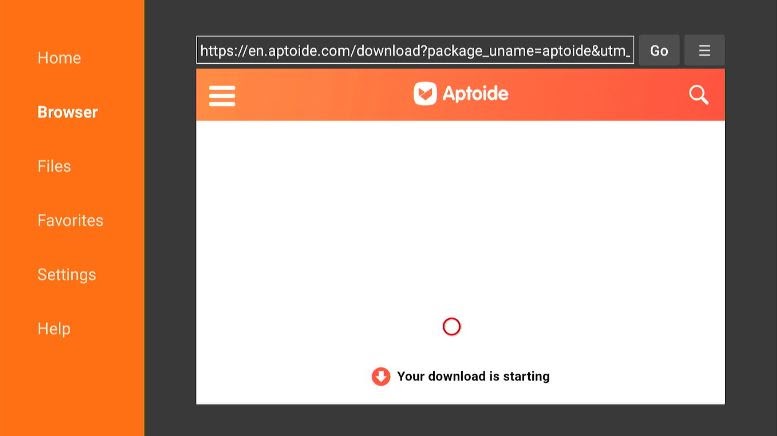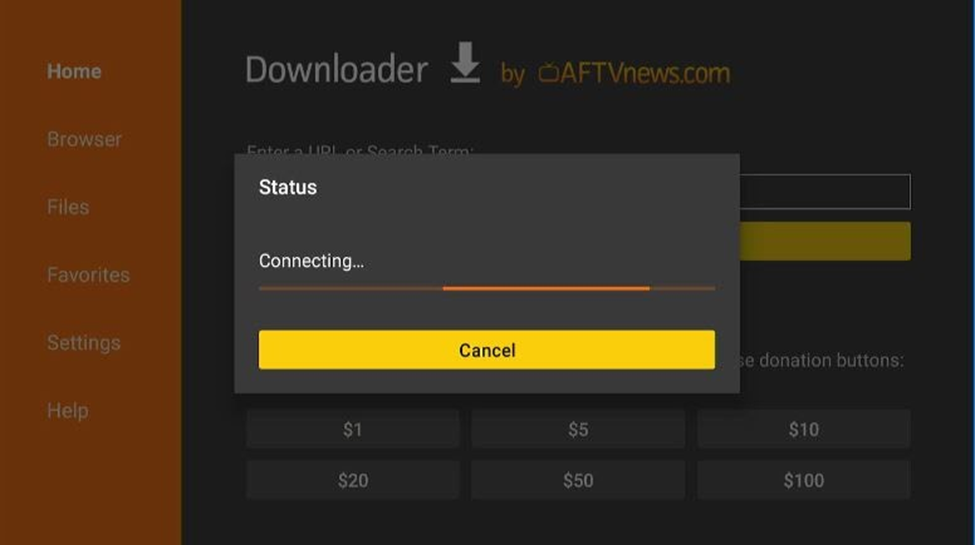 Step 8: When the download finishes, select Install.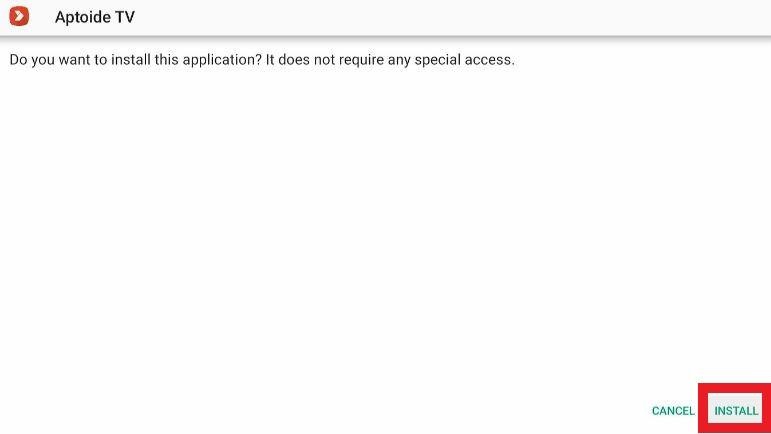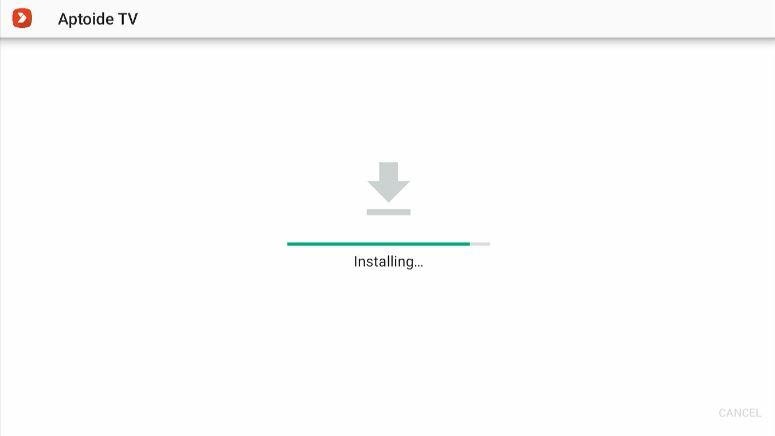 Step 9: Once the installation is over, you'll see the options Done and Open.
We would suggest you select Done.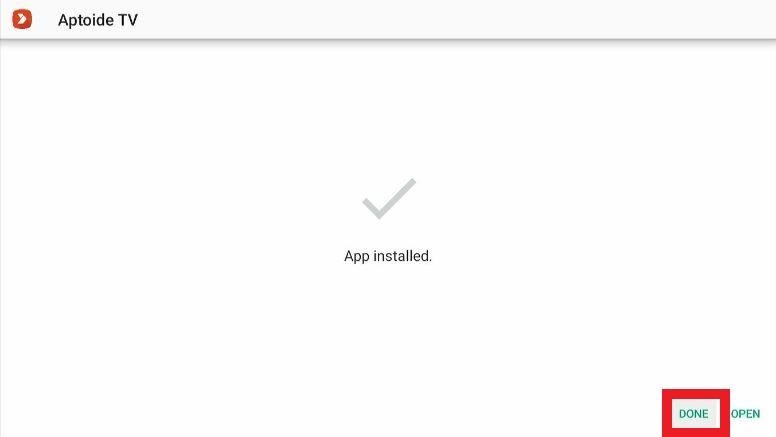 Step 9: You'll see a prompt. Select Delete.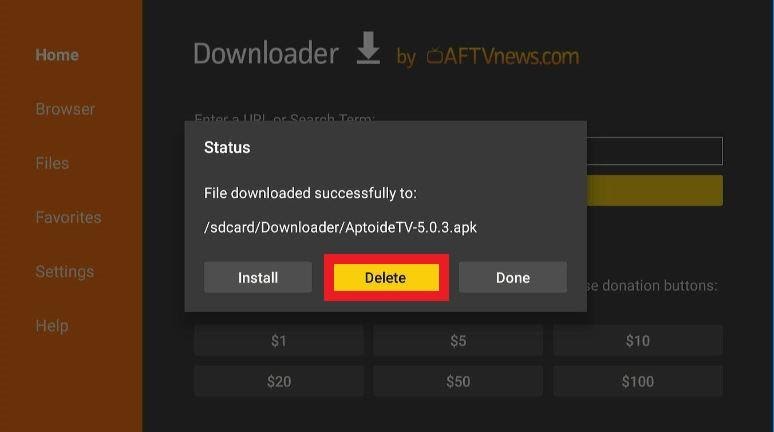 Step 10: Once again, respond again by selecting Delete.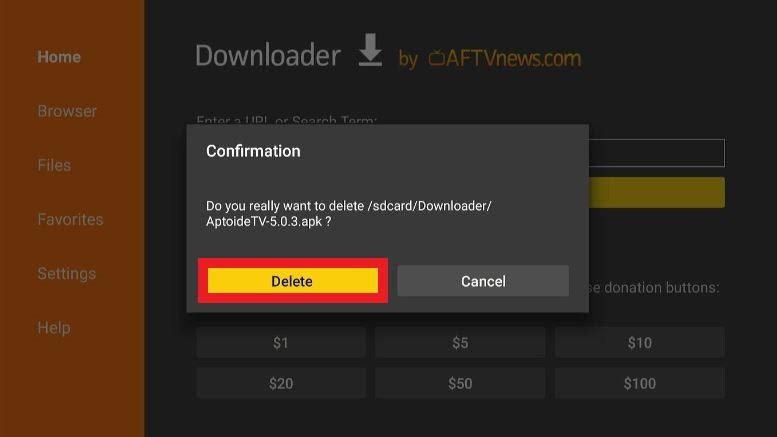 You've now successfully installed Aptoide TV on your Firestick device. Also, by deleting the APK file, you're saving space.