If you've already downloaded the Sling TV app on your Firestick, the only thing left for you to do is create an account. To do so, head to Sling TV's website from your Firestick and follow the instructions given below. 
Since you're signing up for Sling TV via Firestick, the live TV service would require you to update your payment information with the Amazon account associated with your Firestick. Go to https://pay.amazon.com/us for payment verification.
Follow these steps to sign up for Sling TV via its app:
Step 1: Run the Sling TV app on your Firestick.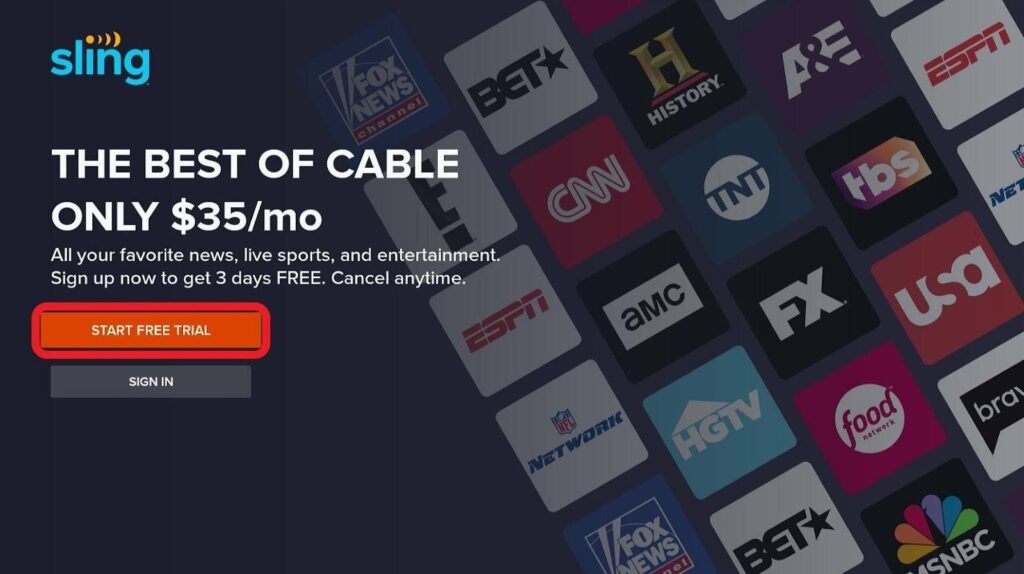 Select "Start Free Trial" on the Sling TV app's homepage.
Step 2: Choose your desired plan and tap on the "Continue" button.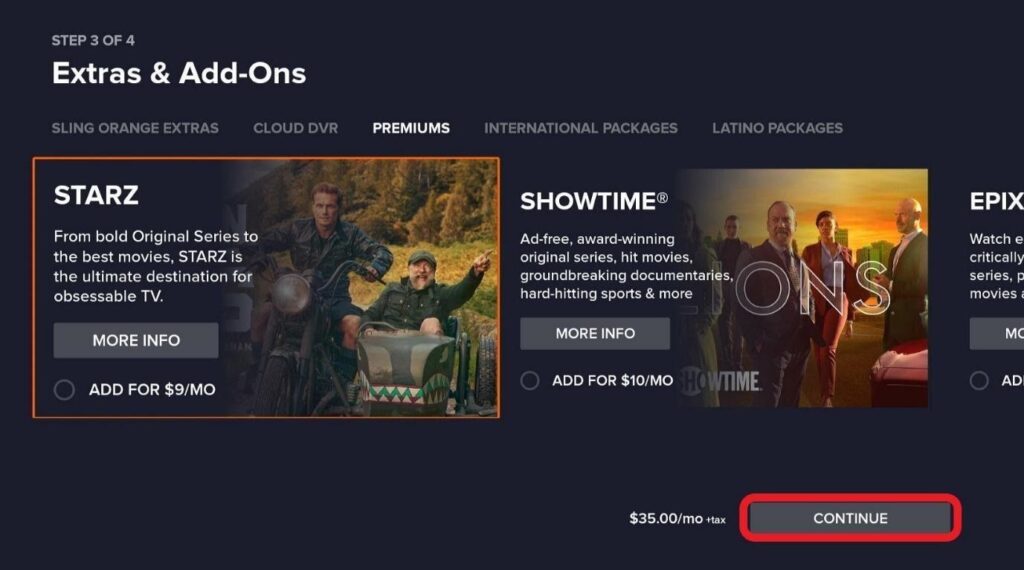 Step 3: Select the "Extras." 
Extras are channel packages (comedy, lifestyle, etc.) you can add to your plan. Choose the one that meets your requirements and budget.
Step 4: Select the "Add" button once you've selected the Extras.
Step 5: Click on "Continue". 
Now you're all set! 
Sign in to Sling TV by entering the login credentials (email and password) you opted for when creating an account.