The answer to this question is a straight no. Illegitimate IPTV services are not just a risk to your wallet but also safety.
You may be open to investigation by law enforcement or even face fines/jail time if caught using such a service. This puts both yourself and even those around you at risk of becoming involved with illegal activity.
IPTV Services are a great way to get your favorite shows and movies without having any additional costs. However, there's no control over who gets access to the financial details you provide when paying for IPTV services with credit cards.
It could potentially lead to grave issues like identity theft. You may even be scammed out of money by hackers if they find out how much cash is available in one place at once. 
Not only that but there's no guarantee they will provide access for what was paid in advance either.
When you use an illegal IPTV service, you risk jeopardizing more than just your privacy. They may also harvest information from the devices you use to access them.
This leaves you open to scams because of giving away personal information without permission or knowledge. Therefore, ensure safety by using only trusted sources.
Furthermore, your devices may be hacked by illegal IPTV services. When streaming video from an unknown source, you should always take precautions.
Make sure that any links you click on have been validated before downloading anything onto your device or installing software updates through these same sources.
This is because malware often comes bundled with fake playback buttons. It may trick users into visiting external websites designed to install unwanted programs onto their computers.
Furthermore, your internet service provider may cut off your connection if you use illegal IPTV streaming services. They will usually give a warning before taking more severe action.
But the consequences of using these unapproved TV sources can be scary and include losing access to everything online, including legal ones.
You might be wondering if your IPTV service is safe. With all the recent data breaches, you want to ensure that what's on the internet can't hurt you. The best idea is to install a trusted Virtual Private Network (VPN) like ExpressVPN.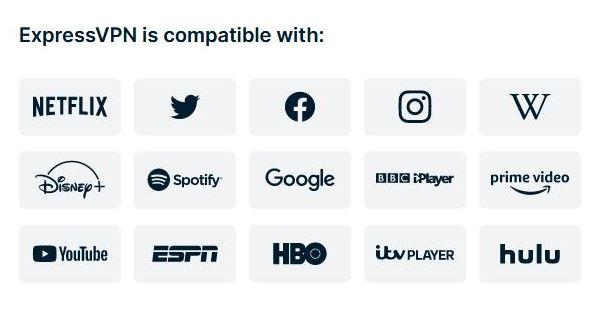 A secure VPN will allow users access without being tracked or monitored by hackers. It will give them peace of mind knowing there is protection when using these types of products in general as well as against malware infections.
A VPN is a must-have for anyone who wants to get their hands on region-locked films or content. Whether you're looking to watch TV shows or movies that are only available in other countries, this powerful tool has your back. It provides the best way to avoid watching from illegal streaming sites.