StreamEast is one of the easiest websites to use, and this works well for Firestick users as the device is not as easily navigable as touch devices. 
Once you open the home page, you will see all NBA games taking place on the day. Everything is well outlined with details of the competition, the games, and the starting times. Games are typically arranged according to their starting times.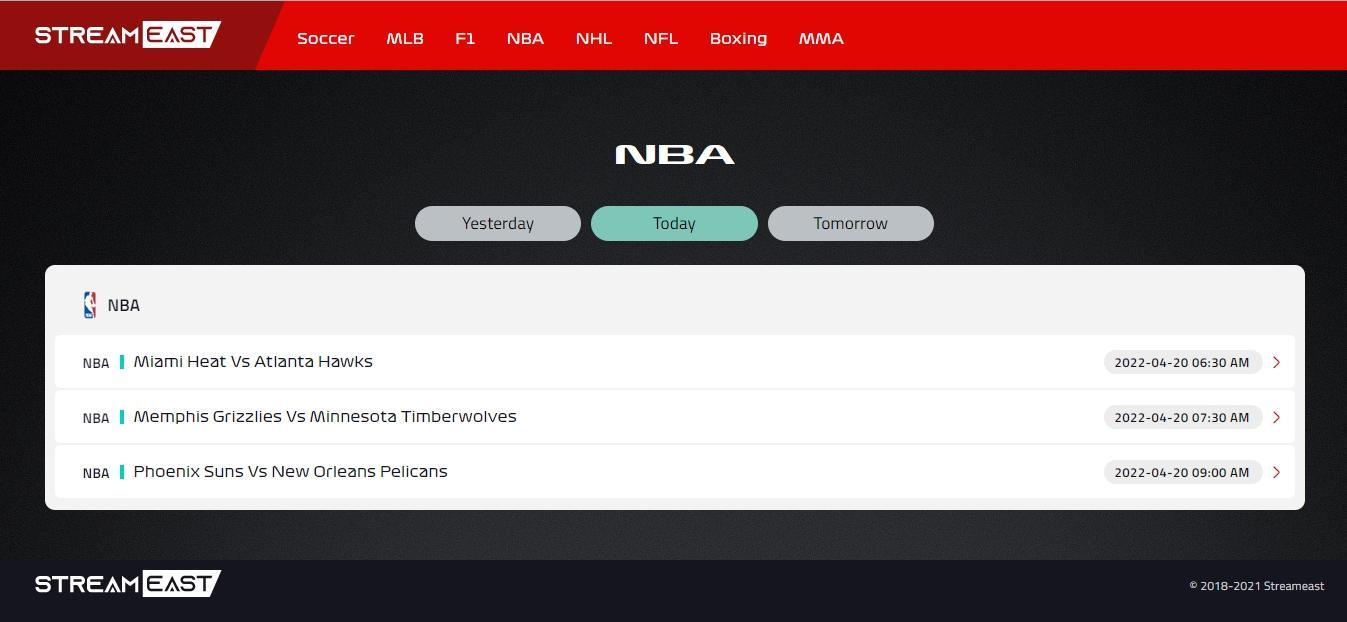 The same page also allows you to see the games that took place the day before and those that will be happening the day after.
To switch to a different sport, you only need to click the menu buttons on the top side of the screen. If the category has several competitions (e.g.Soccer), they will all be listed. You will then know the live games as they have a red button beside them.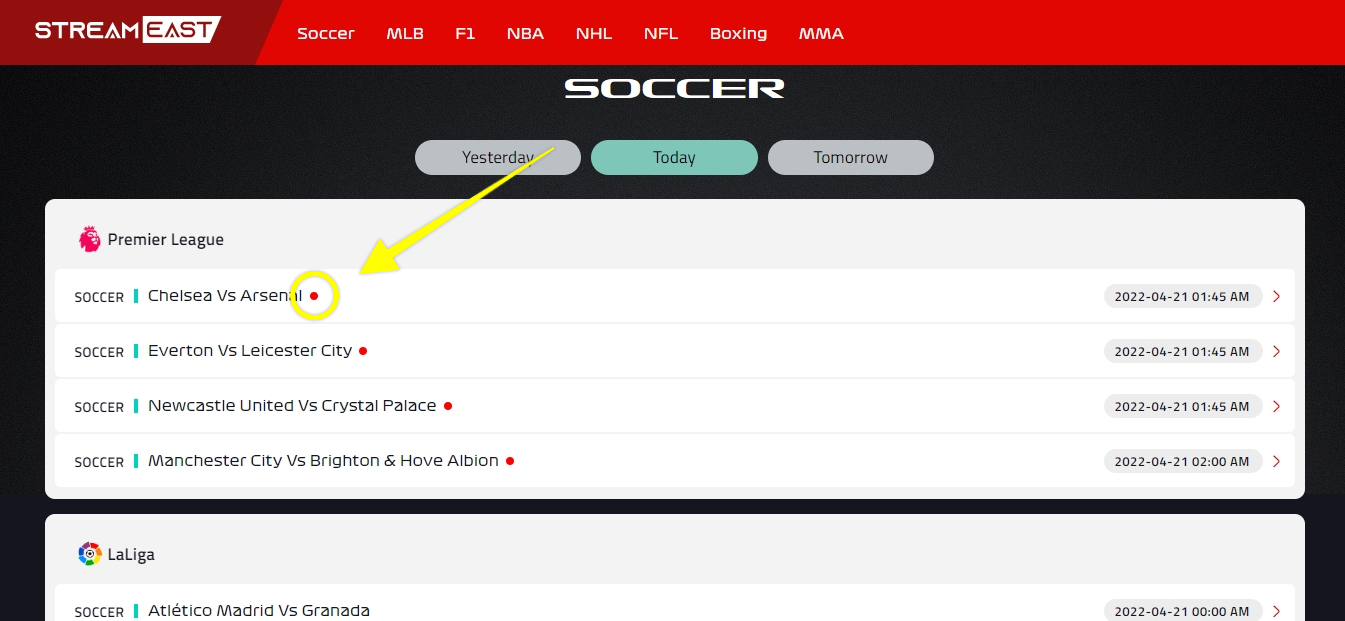 To start streaming, you can click on a live game. This will give you a list of streams, the standings/scores, lineups, and details about the game.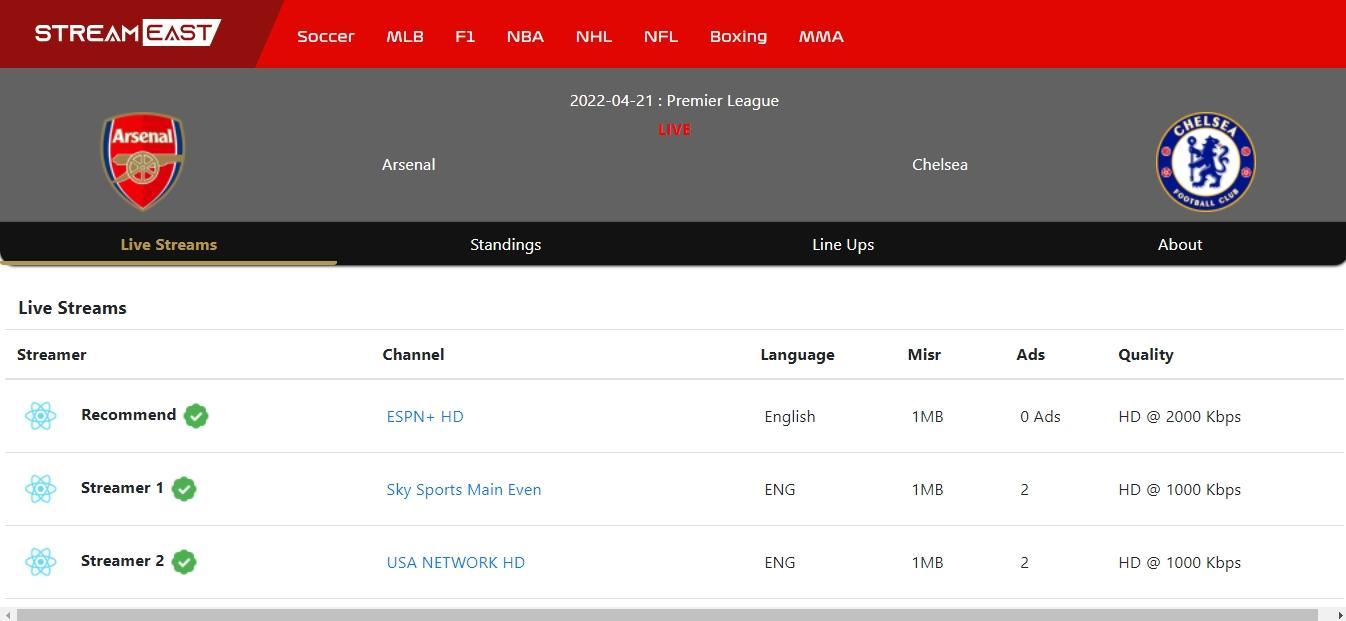 The best thing about the streams is that they are sourced from several different servers and networks. This means that you will have the opportunity to choose the broadcaster you'd like to use. You will also see other details such as the language, number of ads, and quality of streams.
Depending on your preference, you can then choose a stream. Note that they are usually ranked according to their reliability, so you can consider choosing the recommended stream unless you prefer a different broadcaster.
Here's what the streaming page looks like.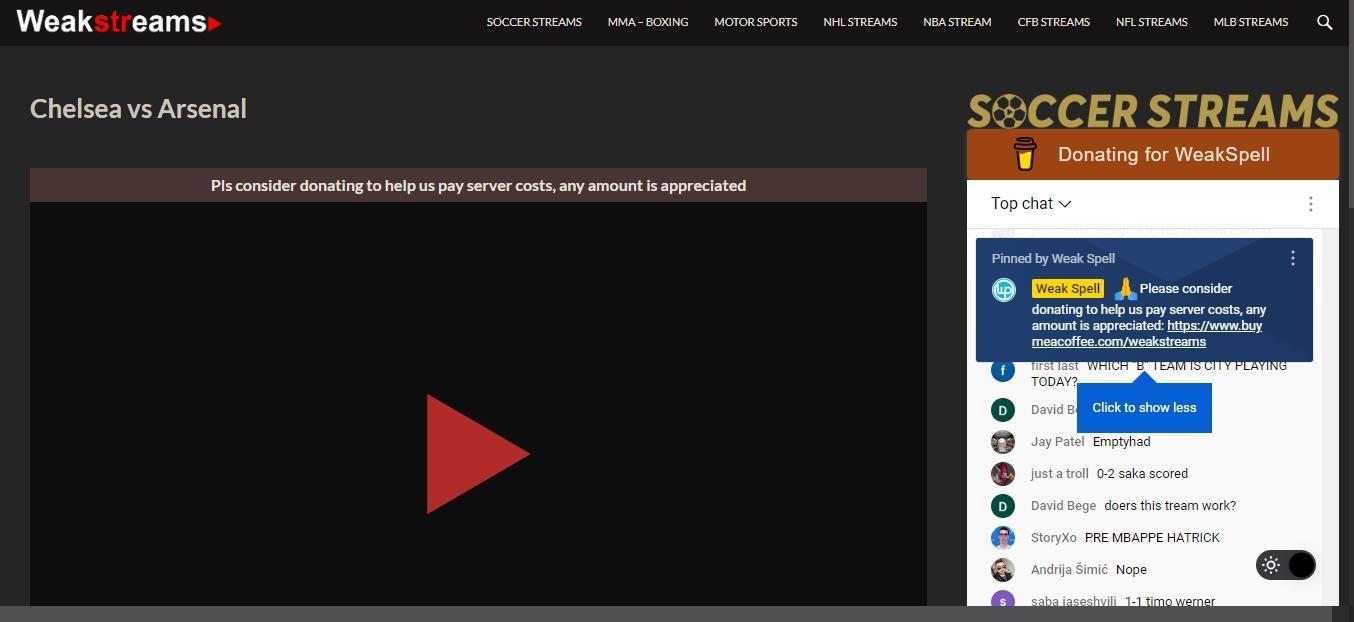 To start streaming, you can just click Play, and the stream will start.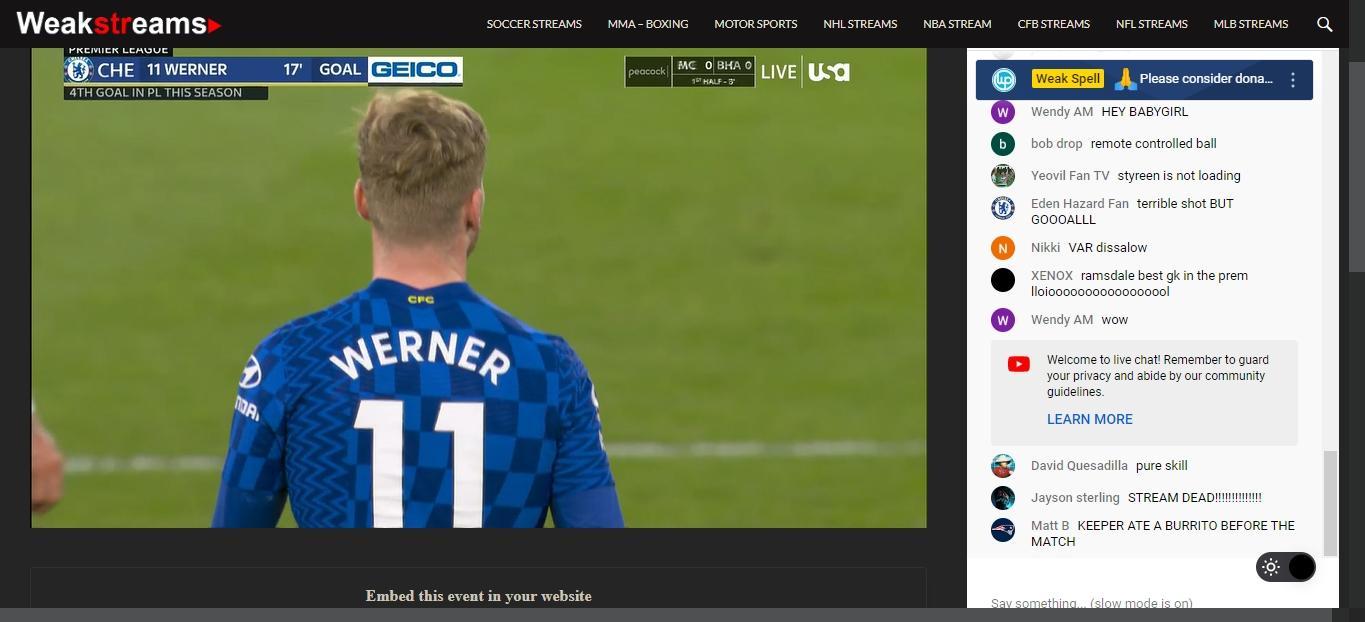 To make the stream full screen, go to the lower side of the player, and you'll see an option to maximize it.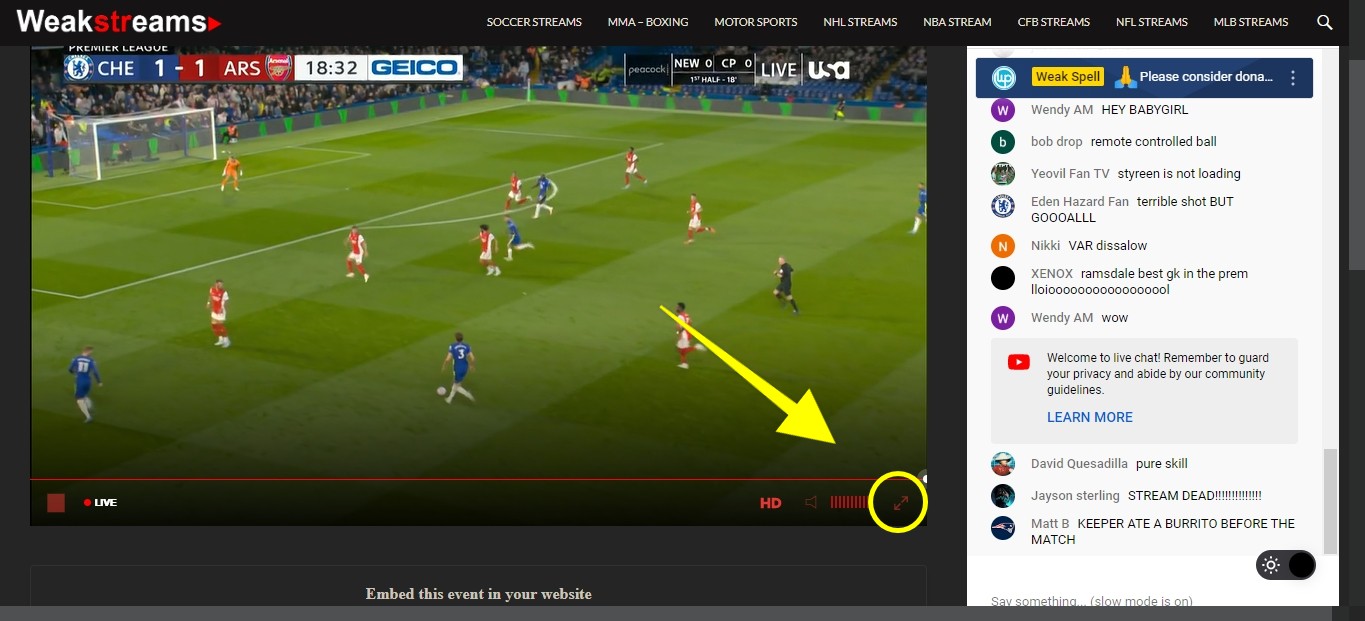 You can then enjoy your game!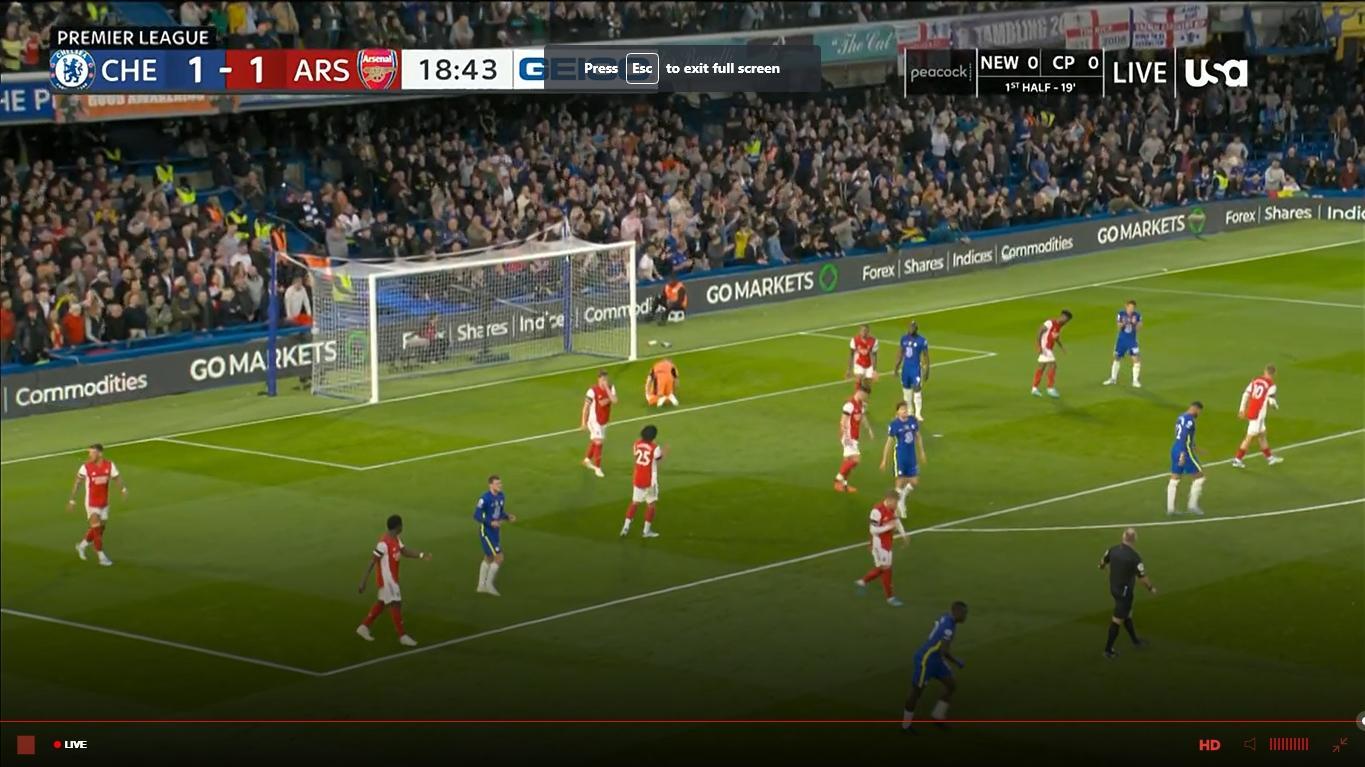 However, it's important to note that in some games, all streams will have ads, and the process may be a bit different.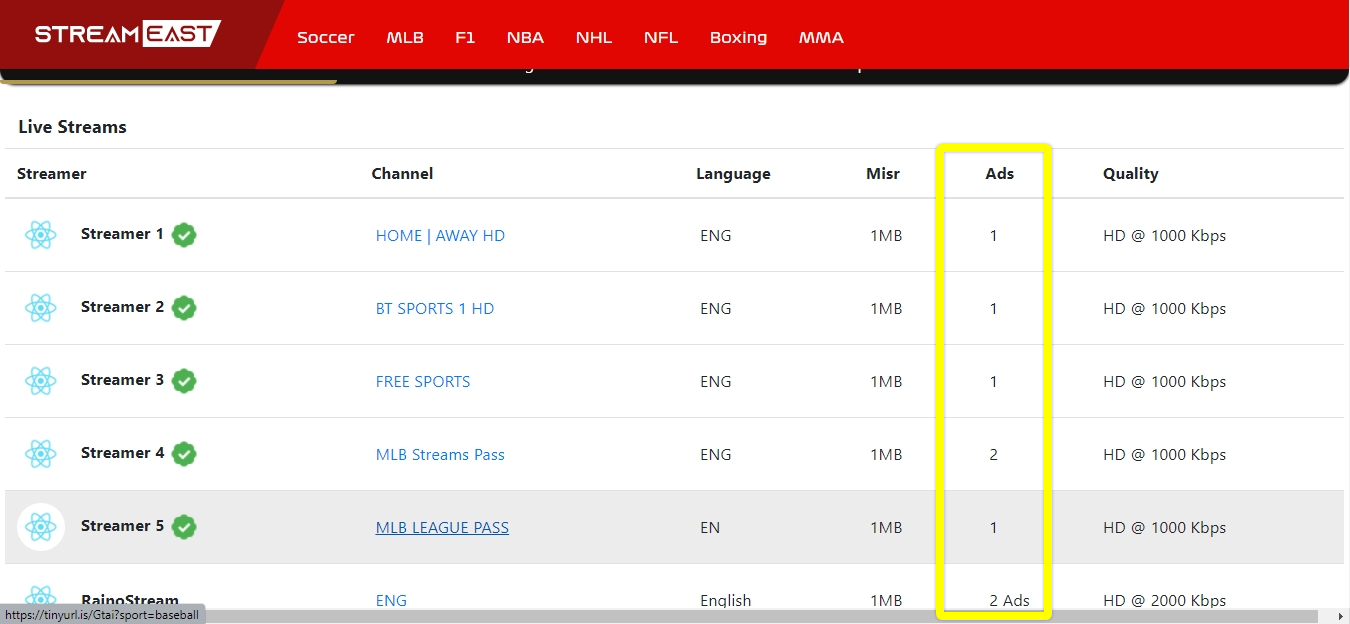 In such a case, you will be redirected to an ad page after clicking a link. Here, you will need to navigate between a few ads, and you can then hit the Click Here to Watch button on the top right side. Note that the page will keep on reminding you to turn on your VPN, but if ExpressVPN is already running, you don't need to worry.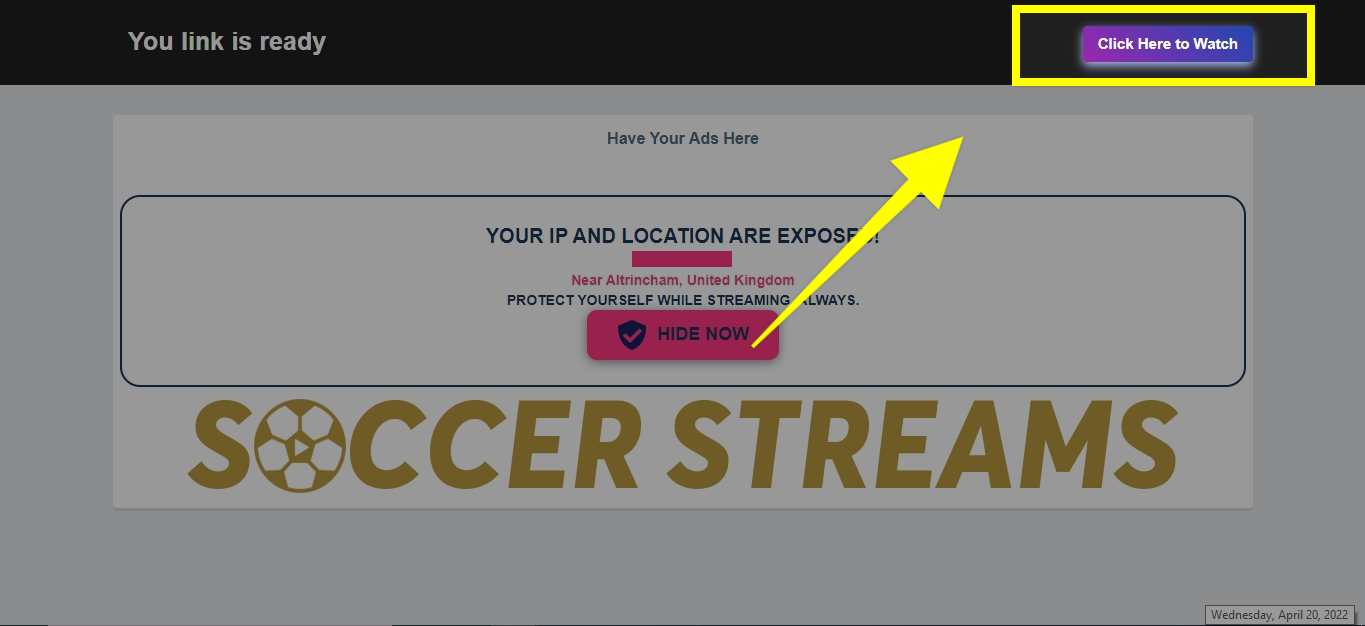 This will then take you to the streaming page.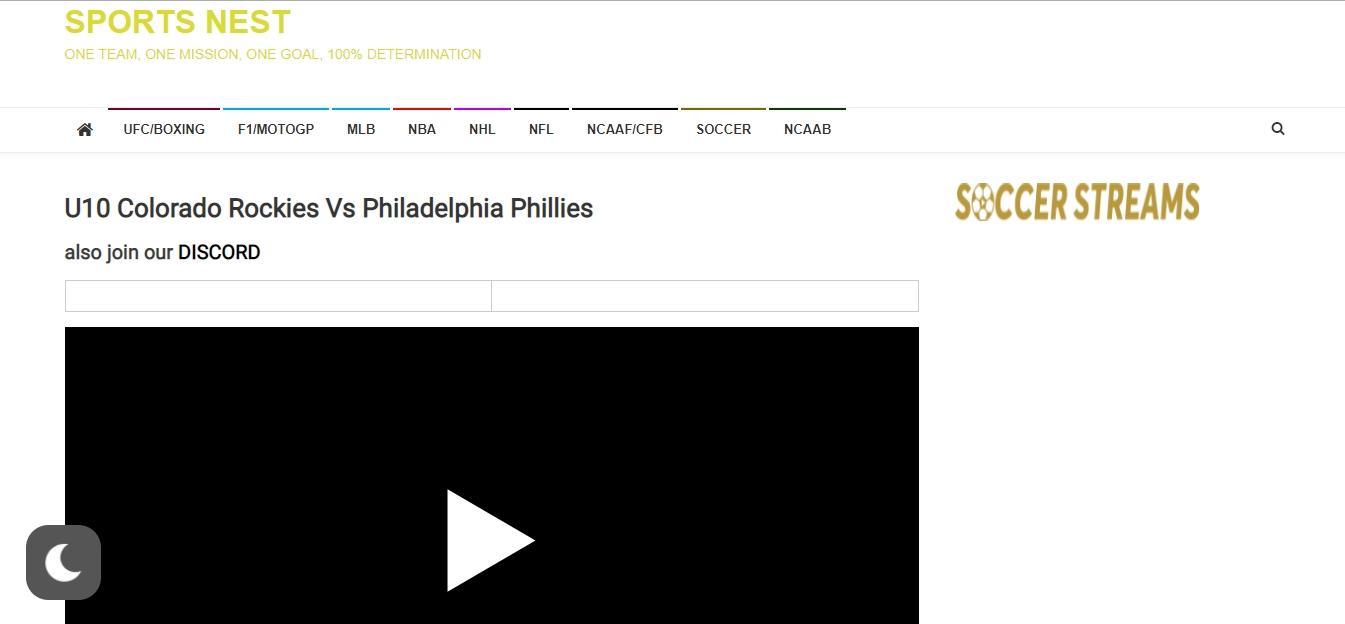 Click Play, and your stream will start.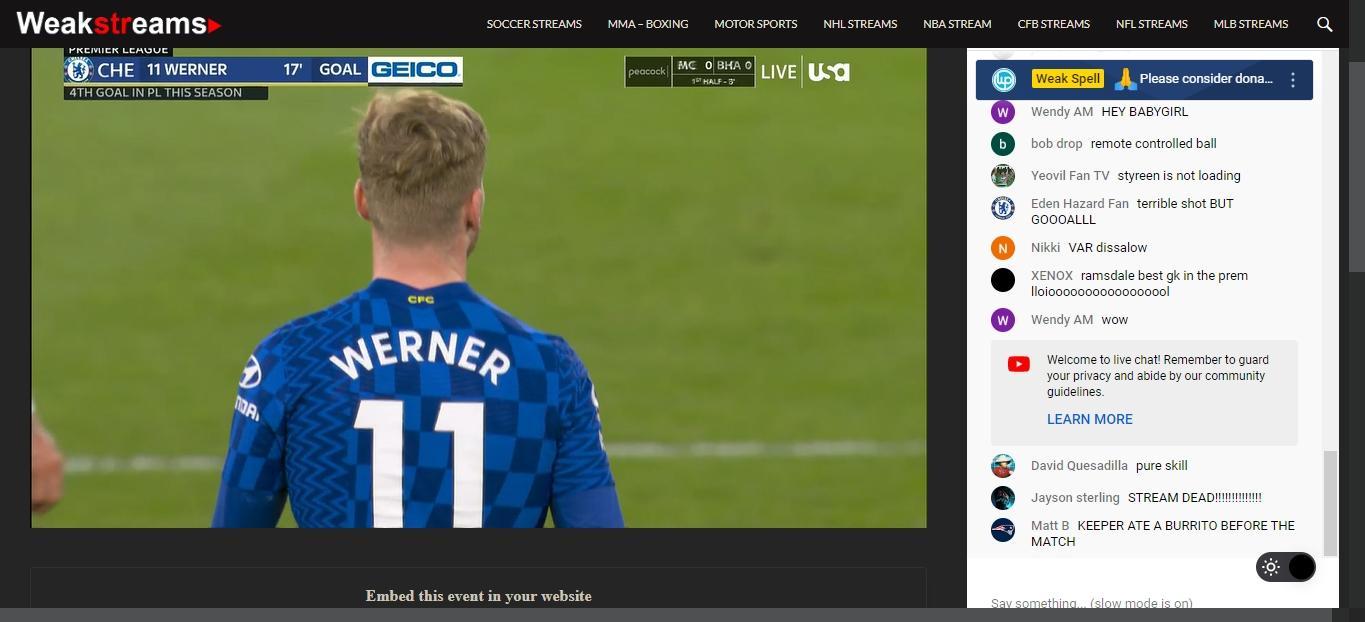 You can then enter full screen using the maximize button on the bottom lower side and enjoy streaming for free.