StreamEast Overview
StreamEast is one of the most popular streaming sites for sports. The website provides a wide variety of sports, including football (soccer), NFL, MLB, motorsports, NBA, NHL, boxing, and MMA.
StreamEast is quite popular as it provides a wide variety of sports for free, and you won't even need to log in to start streaming. That doesn't make it unique though – The best thing about StreamEast is that it comes with a superb and simplistic interface that is not marred by adverts (which is quite something in the world of free streaming sites). This makes the website easy and appealing to use, and it has made StreamEast a favorite among sports fans.
In this guide, we'll provide you with an in-depth look at the website and show you how to use it on Firestick and how to stay safe.
Table of Contents
First Things First: Stream Safely!
Watch out Streamers!
StreamEast is a free streaming site, and it provides access to premium sports such as the Premier League, Champions League, NFL, MLB, and NHL, among others. Although the streams provided are usually hosted on other independent sites, it still puts the site's legality in question. Further, the streams provided are hosted on mostly insecure servers, and these sites always log your activities.
To stay safe, always ensure that you use a VPN when accessing StreamEast or any other free streaming site. A VPN will encrypt your activities to ensure that your ISP and government can't tell what you are accessing online, and it also changes your IP address to make you anonymous. However, you'll also need to choose your VPN well to get value for your money.
Click HERE to try out NordVPN for 30 days and save up to 68% on your subscription

Here are the most important reasons why using a VPN at all times is essential.
BEST VPN
How to Use StreamEast on Firestick
StreamEast is only available as a web-based service, so you need to use a browser to start streaming. The Amazon Silk Browser is the most popular browser among Firestick users, and it's the one we'll use for this guide.
How to Watch Stream East Using Silk Browser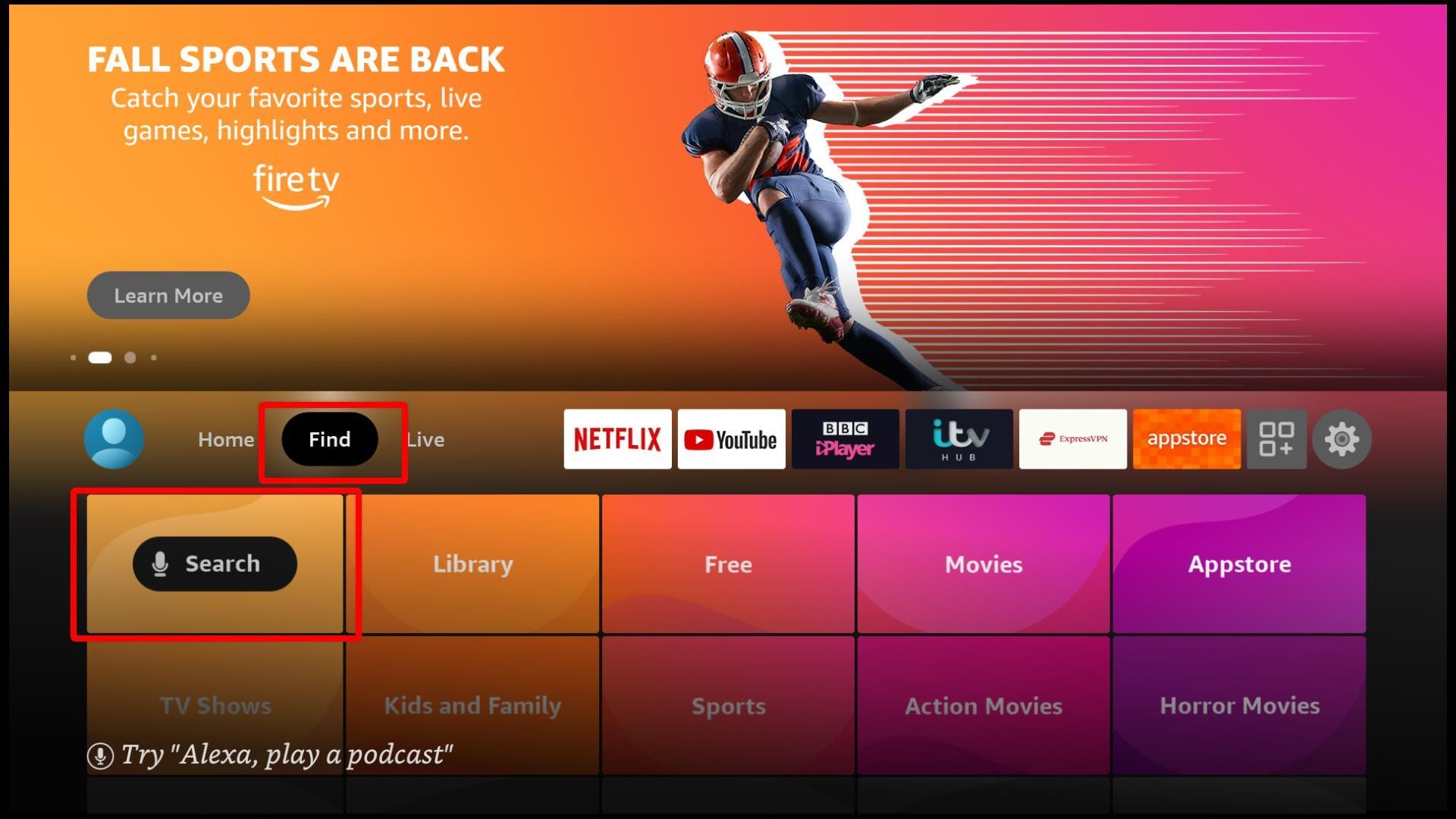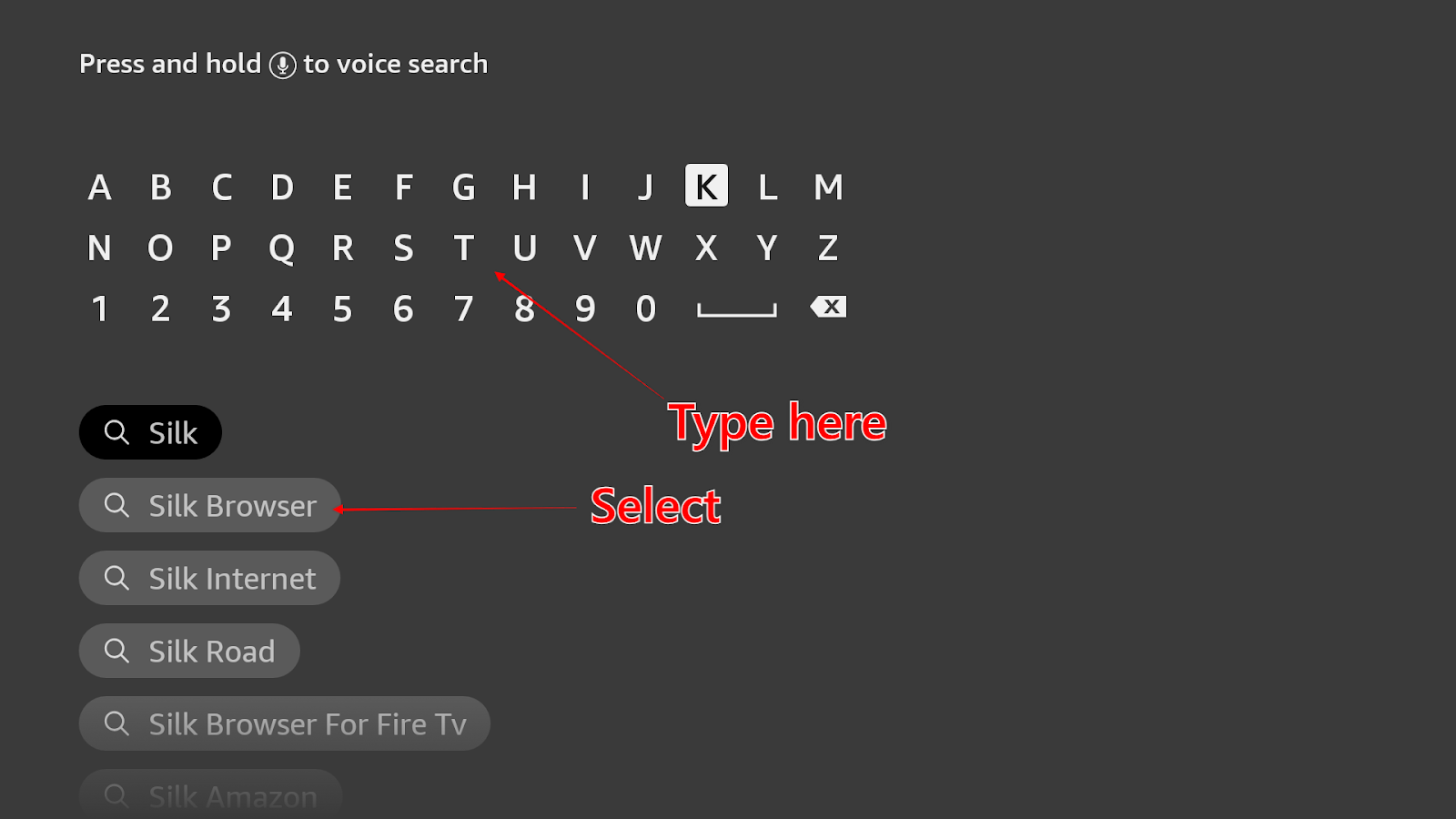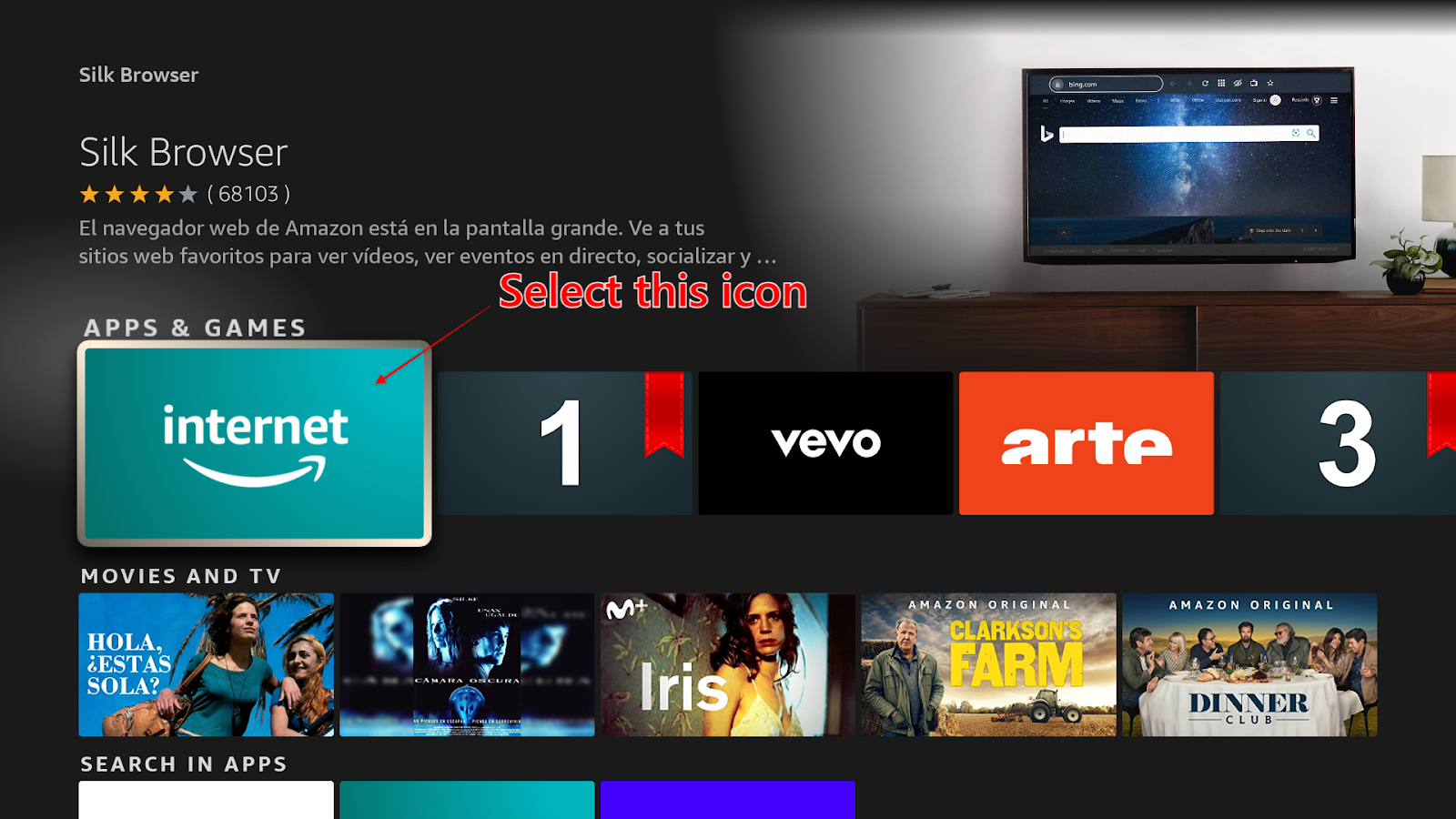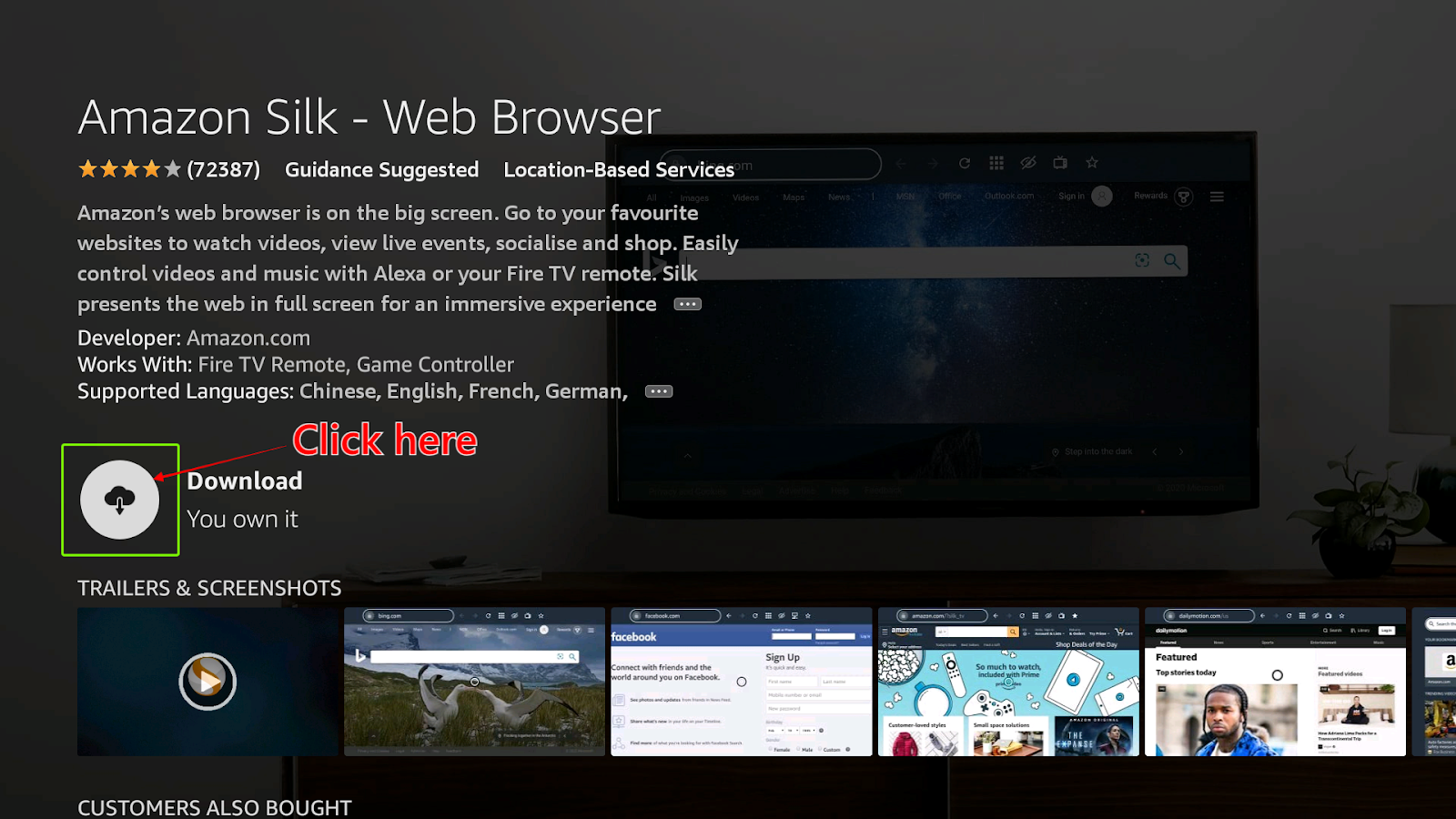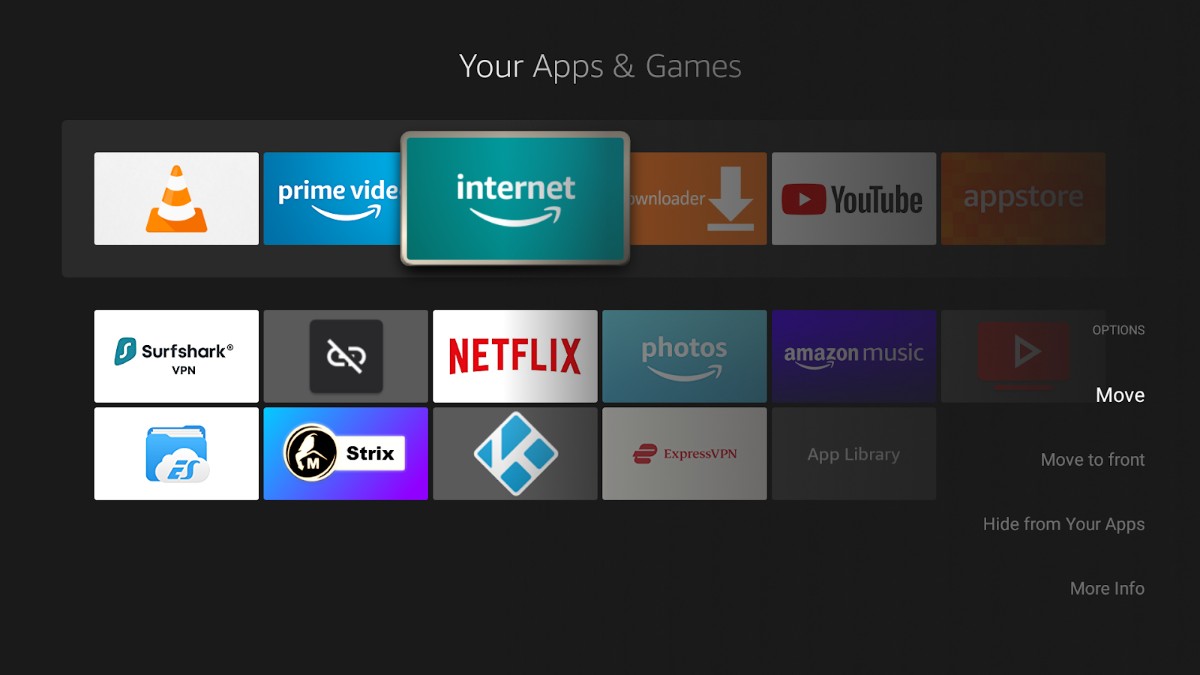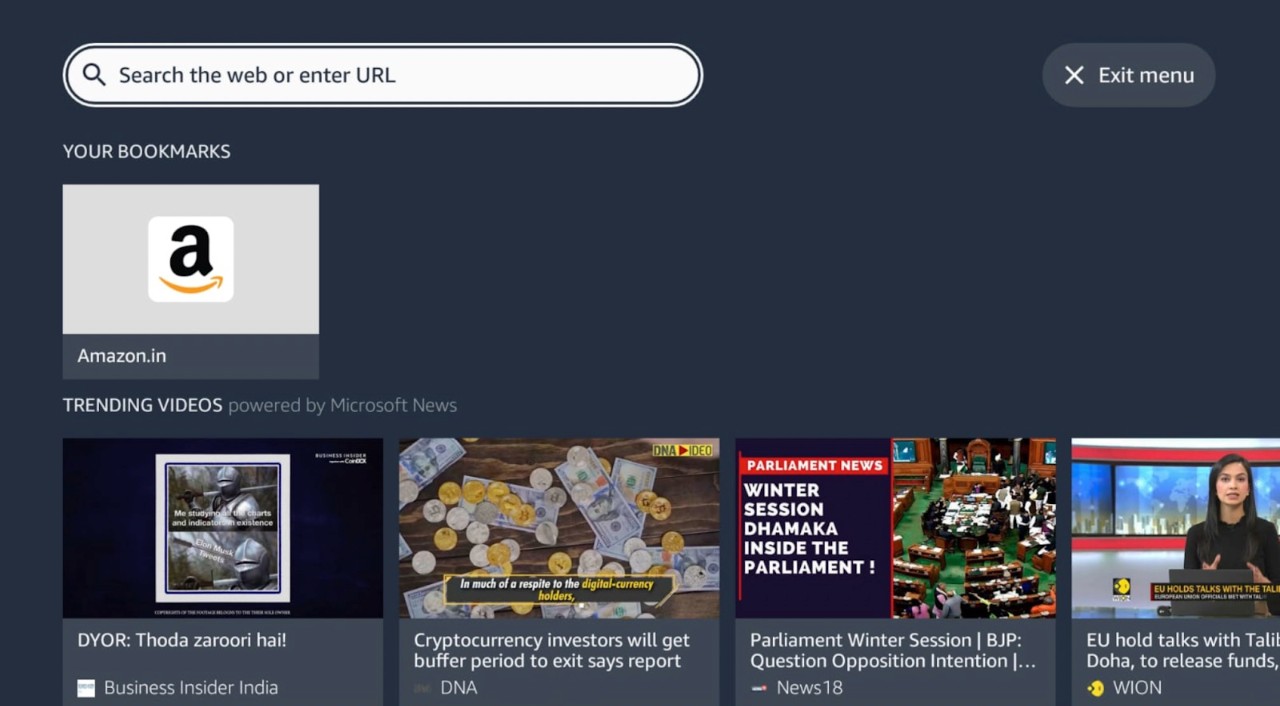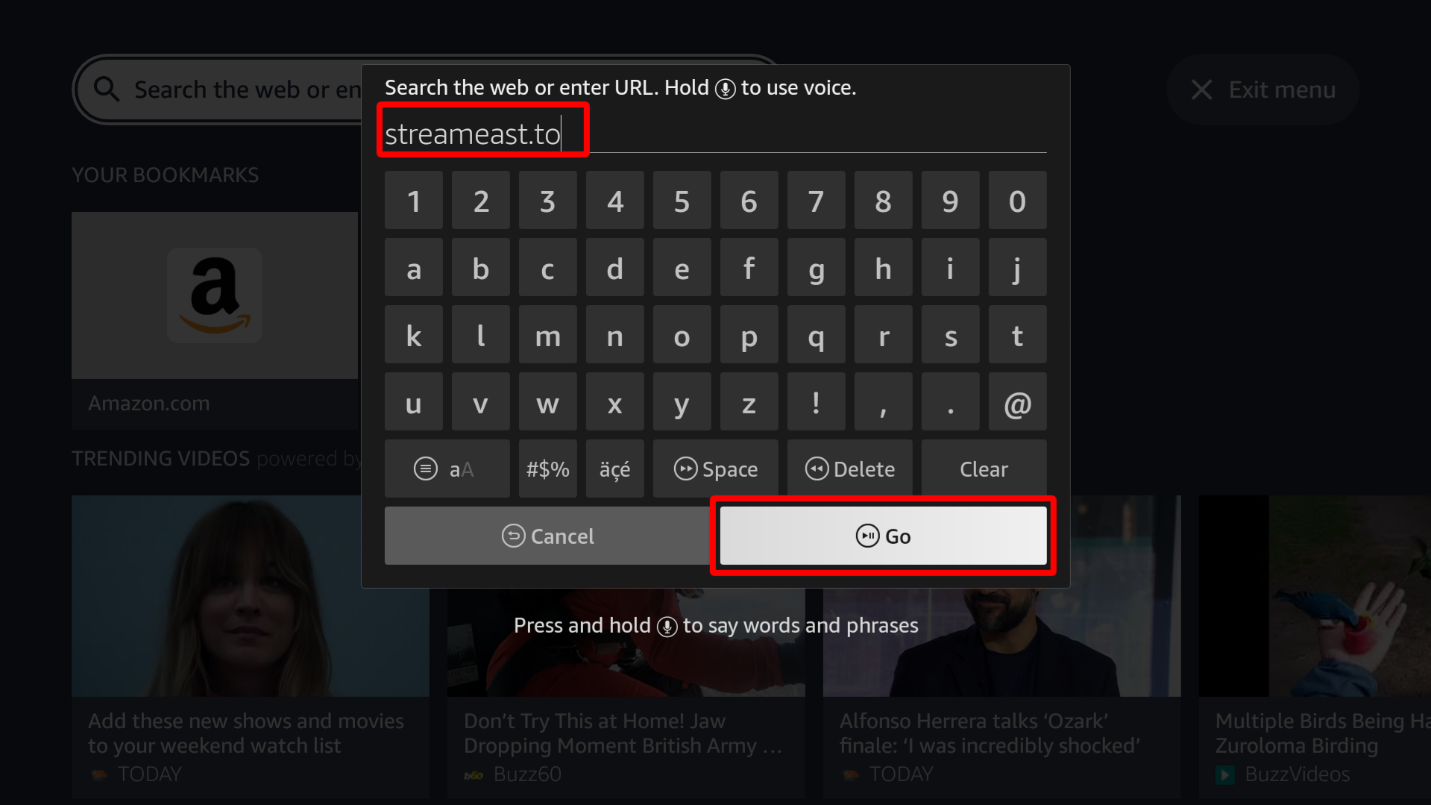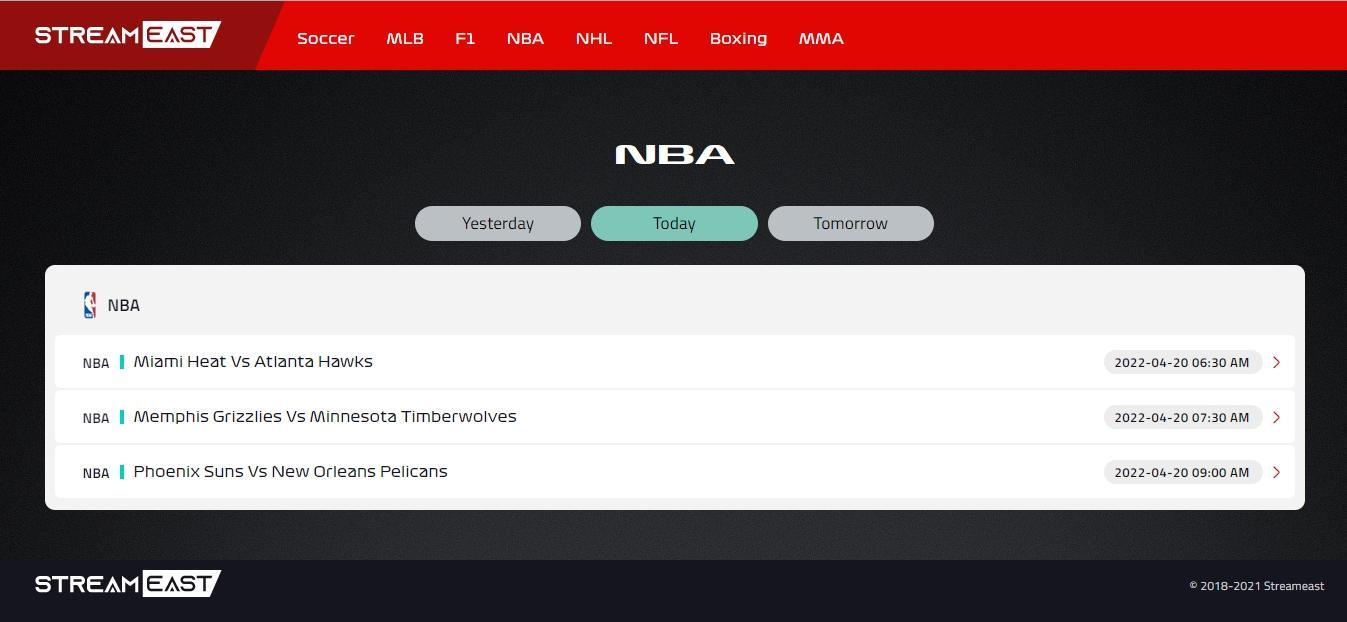 Silk Browser is from Amazon, and it is, in most cases, installed by default. However, if you don't have it on your device, you can use the guide below to install it.
On the Firestick main page, hover over Find, then click Search.
The search window will open. Now, start typing Silk, and you'll see some suggestions. Click Silk Browser to search for the app.
Silk Browser should appear as the main result (its icon is Internet with the signature Amazon arrow). Select it.
The option to download the app will now appear. Click Download, and the browser will install automatically.
After the installation, you'll get an option to open the browser. Click Open or go to your Apps & Channels to start the app from there.
Here's what the browser looks like on the first launch.
At this point, you can go ahead and open StreamEast. However, you'll need to ensure that you connect your NordVPN app before proceeding. This will safeguard your streaming activities by making them private so that you won't end up being subject to a DMCA notice or a cease-and-desist letter.
After connecting your VPN, you can go to the search bar and type streameast.to, then click Go.
Silk Browser will now prompt you to calibrate your display. This is not necessary, so click Cancel and the StreamEast main page should appear.
How to Navigate on StreamEast
StreamEast is one of the easiest websites to use, and this works well for Firestick users as the device is not as easily navigable as touch devices.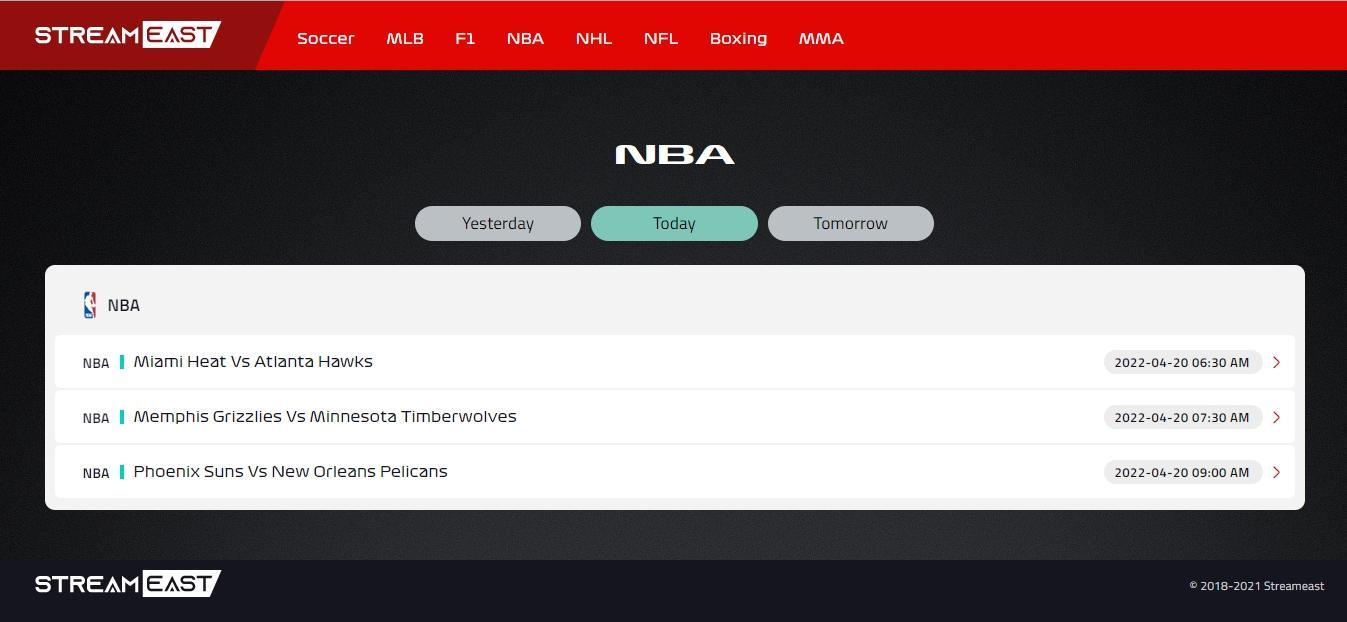 Once you open the home page, you will see all NBA games taking place on the day. Everything is well outlined with details of the competition, the games, and the starting times. Games are typically arranged according to their starting times.The same page also allows you to see the games that took place the day before and those that will be happening the day after.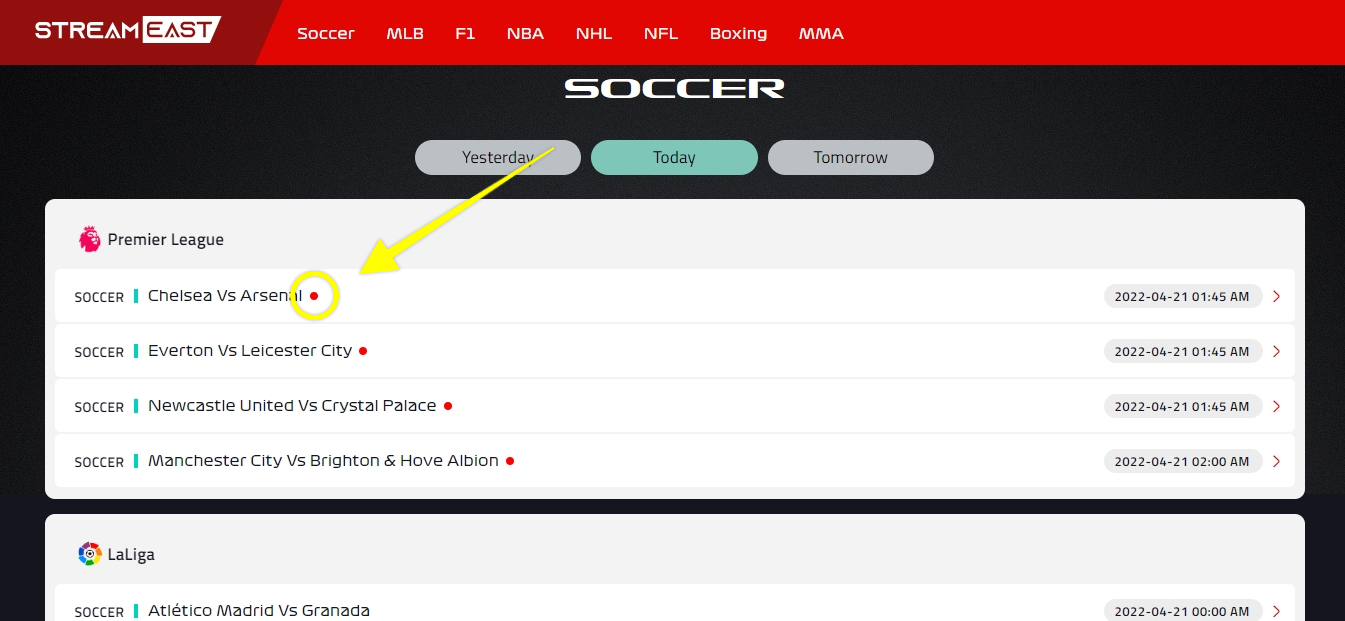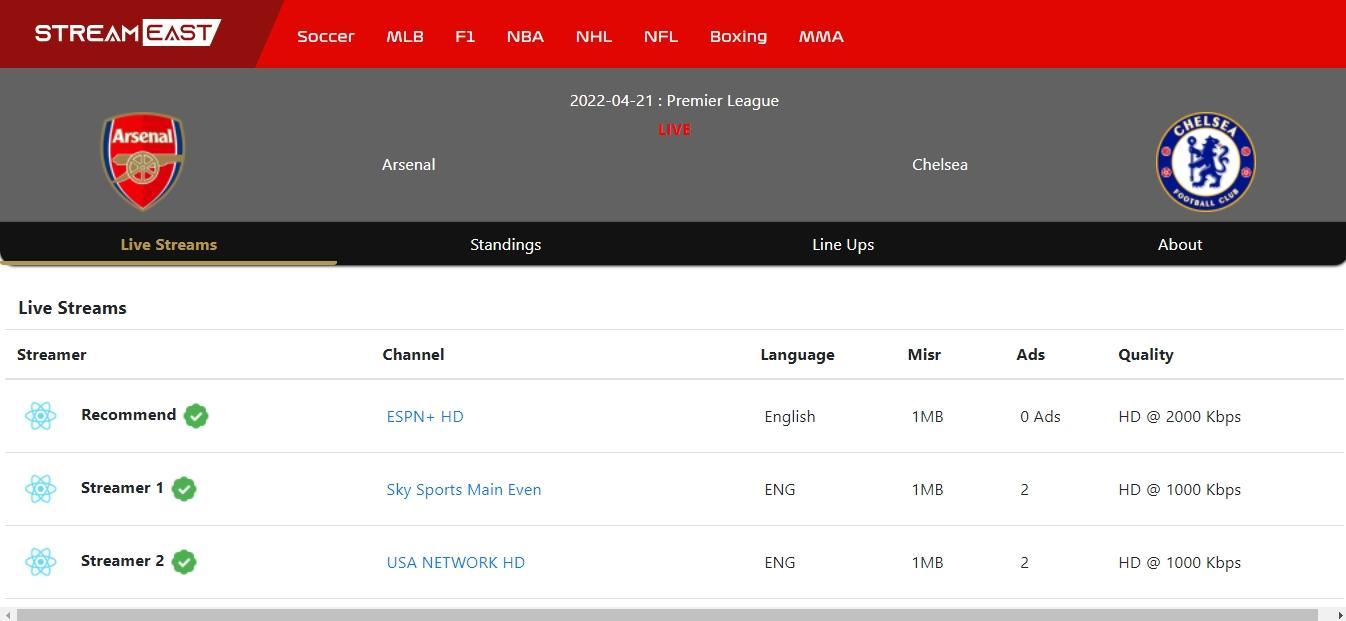 To switch to a different sport, you only need to click the menu buttons on the top side of the screen. If the category has several competitions (e.g.Soccer), they will all be listed. You will then know the live games as they have a red button beside them.To start streaming, you can click on a live game. This will give you a list of streams, the standings/scores, lineups, and details about the game.The best thing about the streams is that they are sourced from several different servers and networks. This means that you will have the opportunity to choose the broadcaster you'd like to use. You will also see other details such as the language, number of ads, and quality of streams.
Depending on your preference, you can then choose a stream. Note that they are usually ranked according to their reliability, so you can consider choosing the recommended stream unless you prefer a different broadcaster.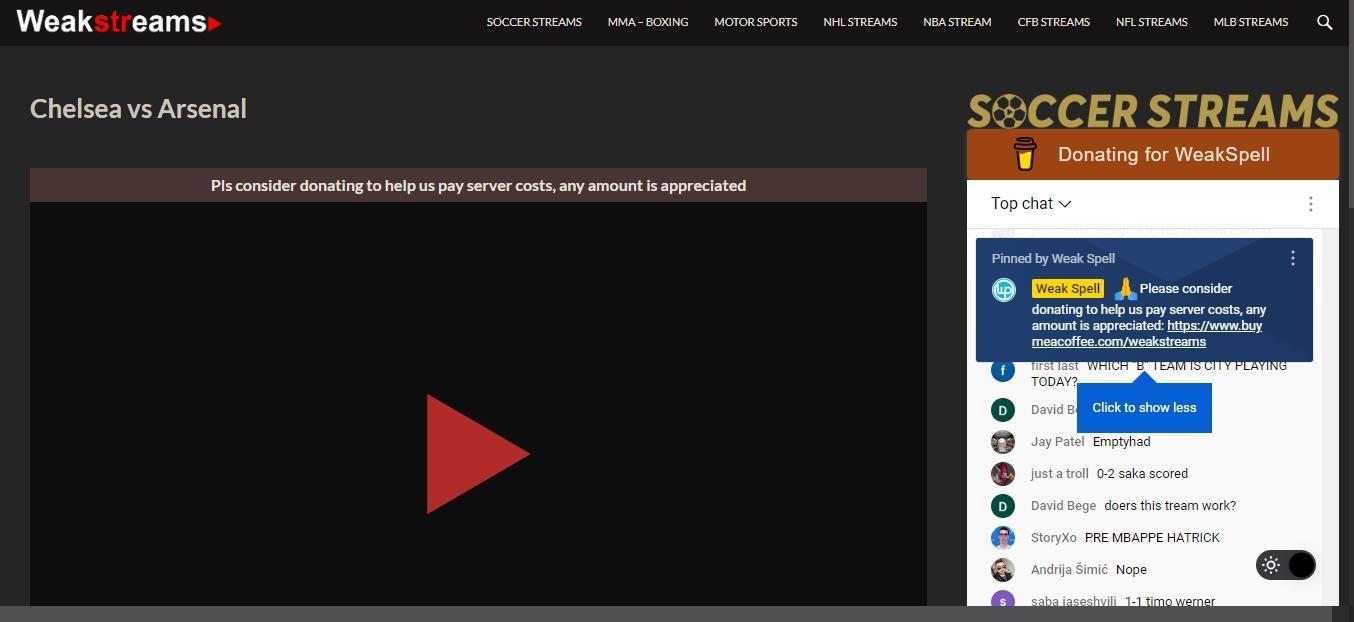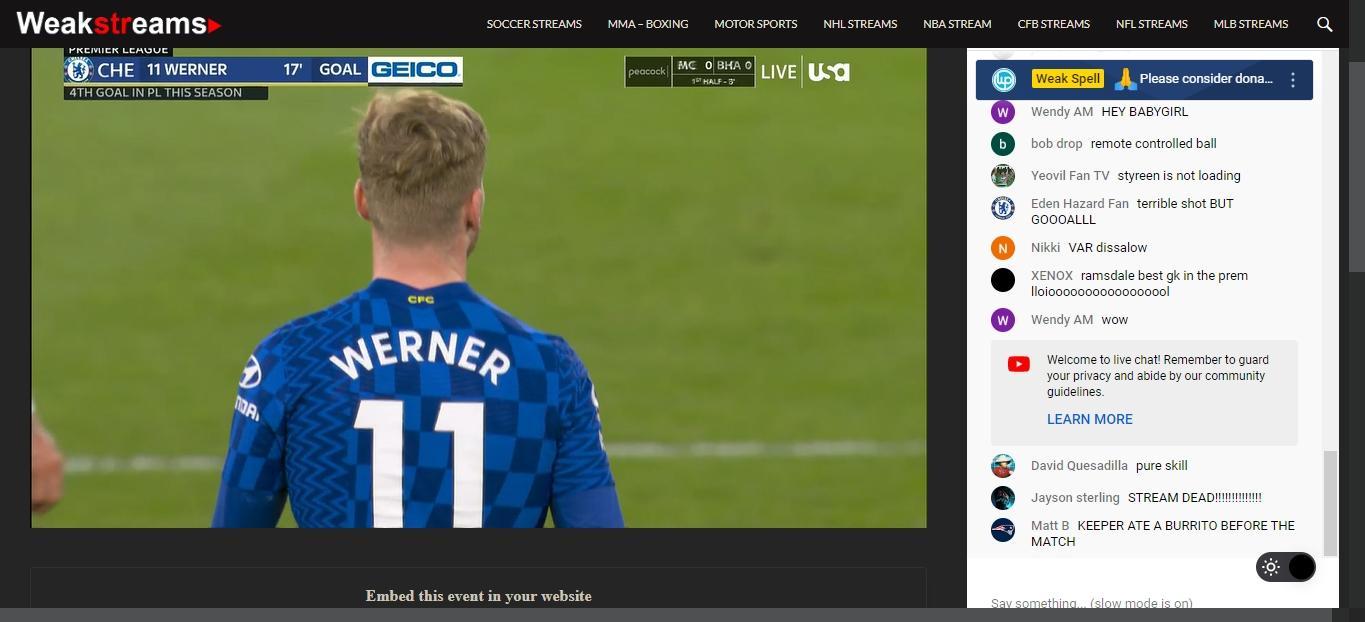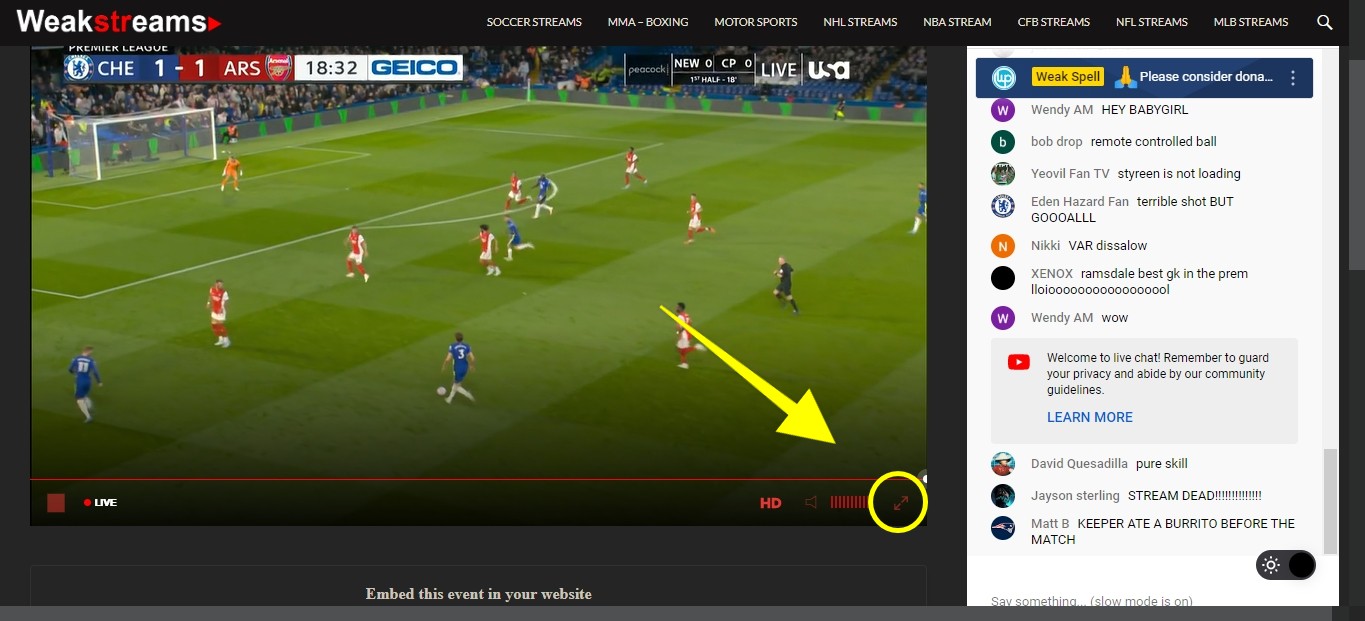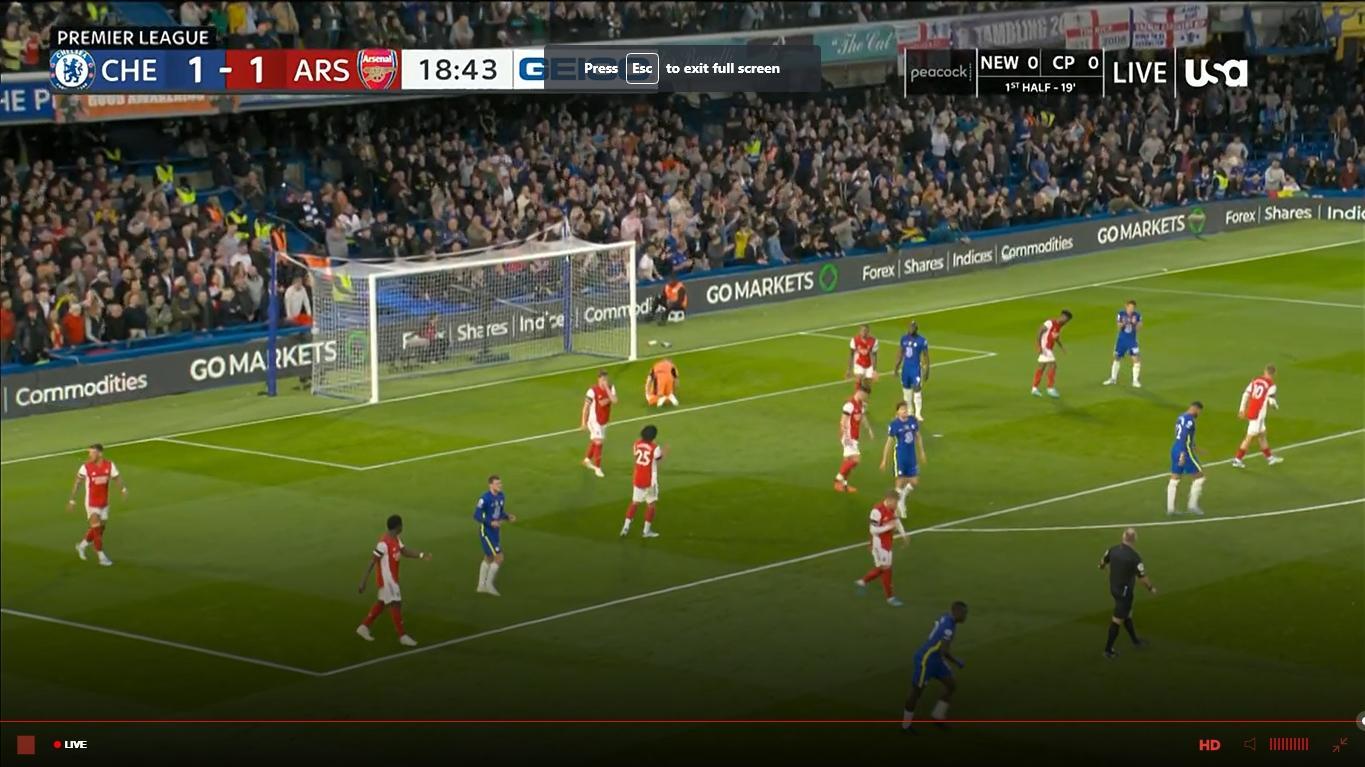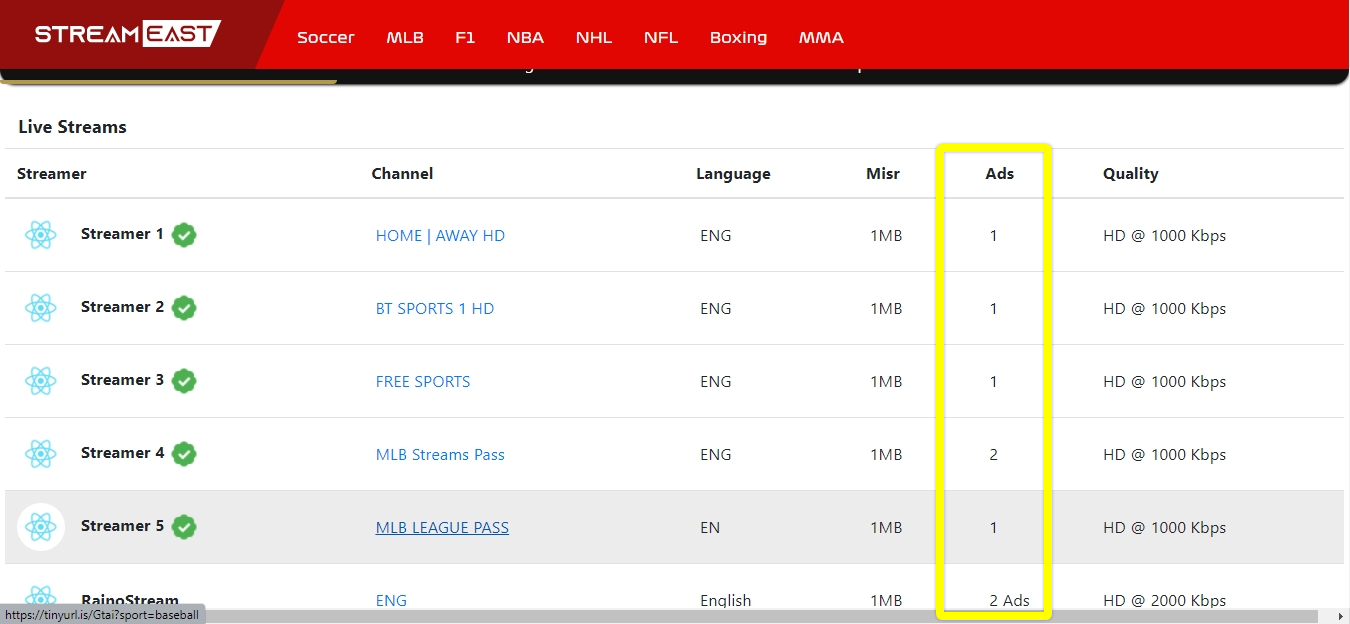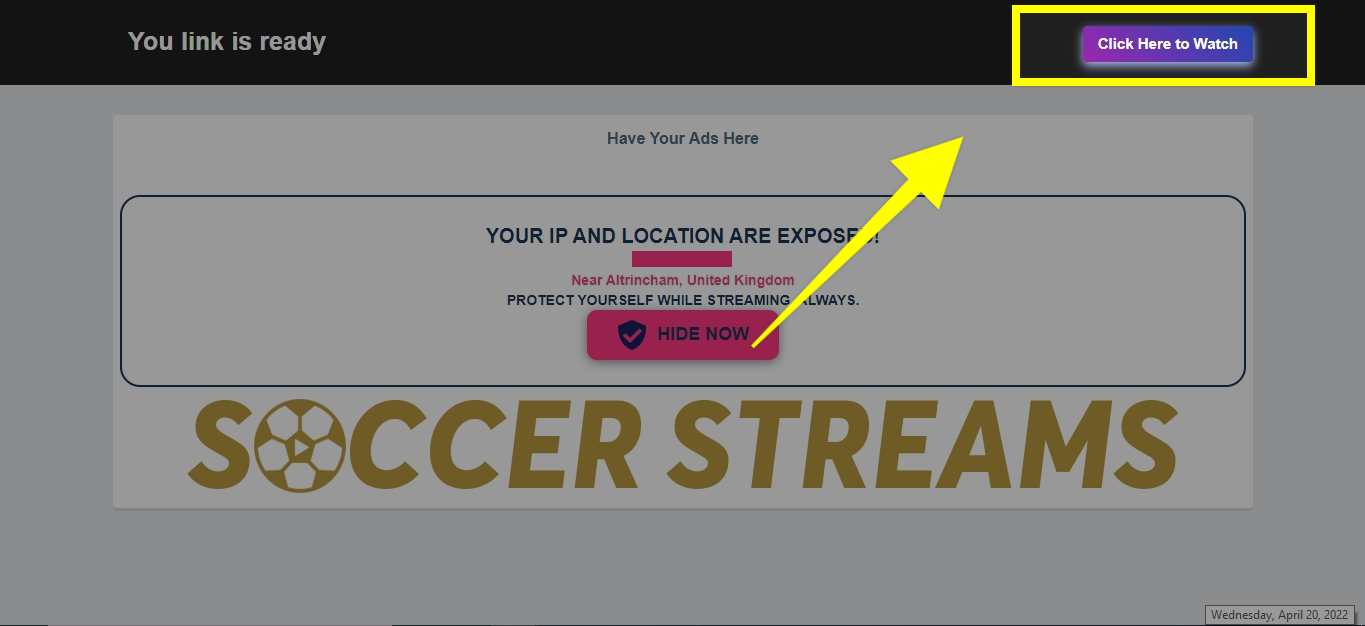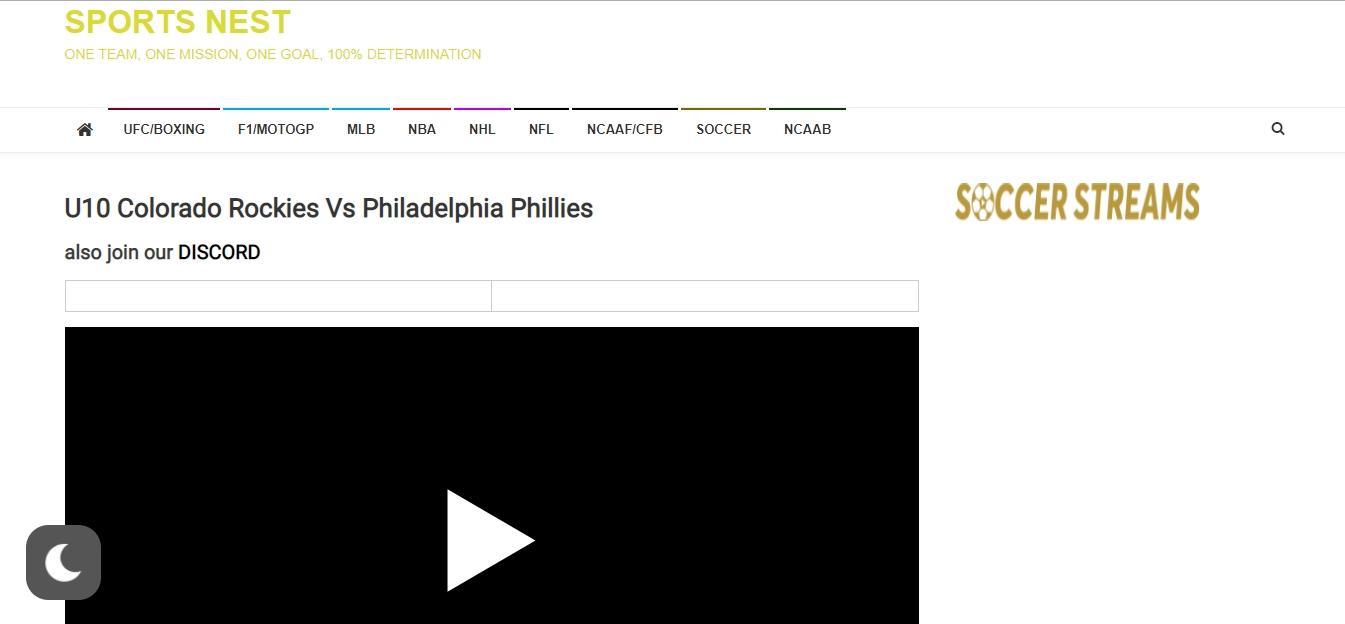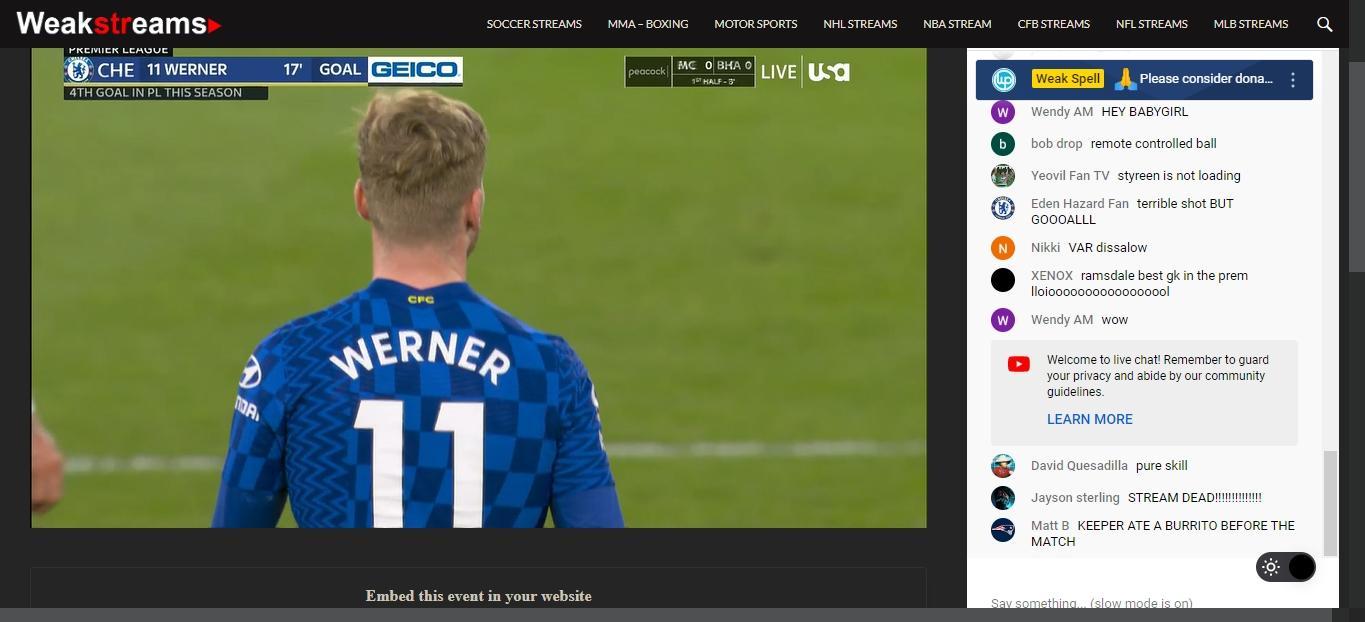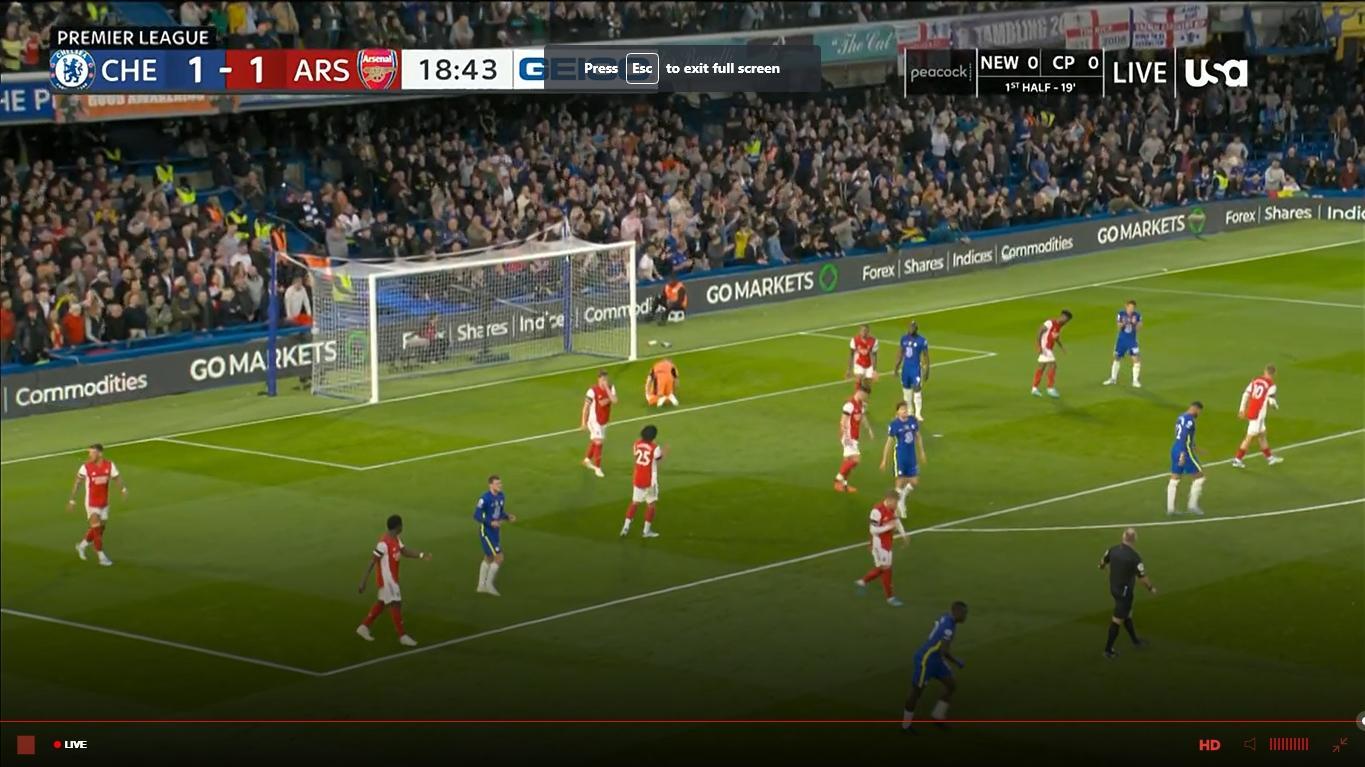 Here's what the streaming page looks like.To start streaming, you can just click Play, and the stream will start.To make the stream full screen, go to the lower side of the player, and you'll see an option to maximize it.You can then enjoy your game! However, it's important to note that in some games, all streams will have ads, and the process may be a bit different.In such a case, you will be redirected to an ad page after clicking a link. Here, you will need to navigate between a few ads, and you can then hit the Click Here to Watch button on the top right side. Note that the page will keep on reminding you to turn on your VPN, but if NordVPN is already running, you don't need to worry.This will then take you to the streaming page.Click Play, and your stream will start.You can then enter full screen using the maximize button on the bottom lower side and enjoy streaming for free.
How to Use NordVPN to Say Safe on Firestick
As we've already mentioned (and StreamEast will remind you), you'll need a VPN to stream safely on StreamEast as the servers hosting the streams are questionable.
NordVPN is our recommendation for streaming on Firestick as the service offers the highest standards of privacy and security while at the same time providing excellent speeds. As a result, you won't have to worry about your privacy, security, and anonymity. You also won't have to endure buffering issues due to low speeds.
To make it easy to stream safely on Firestick, NordVPN provides an app on the Amazon Store, and you can install it within a few minutes.
Step 1: Subscribe to NordVPN HERE. You'll have a 30-day money-back guarantee, meaning you can try it out risk-free for the first 30 days and request a full refund if you're not happy with the performance. But that's highly unlikely because NordVPN's service is top notch.
Step 2: Start up your Fire TV Stick and go to the Find menu and then select the Search option.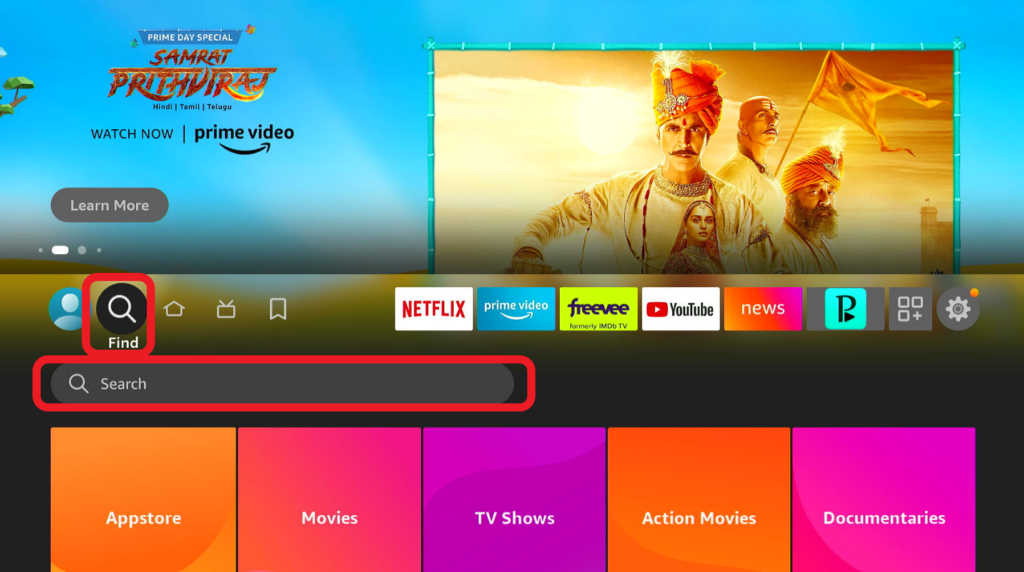 Step 3: Now enter Nordvpn in the search bar and select the NordVPN suggestion that shows up in the search results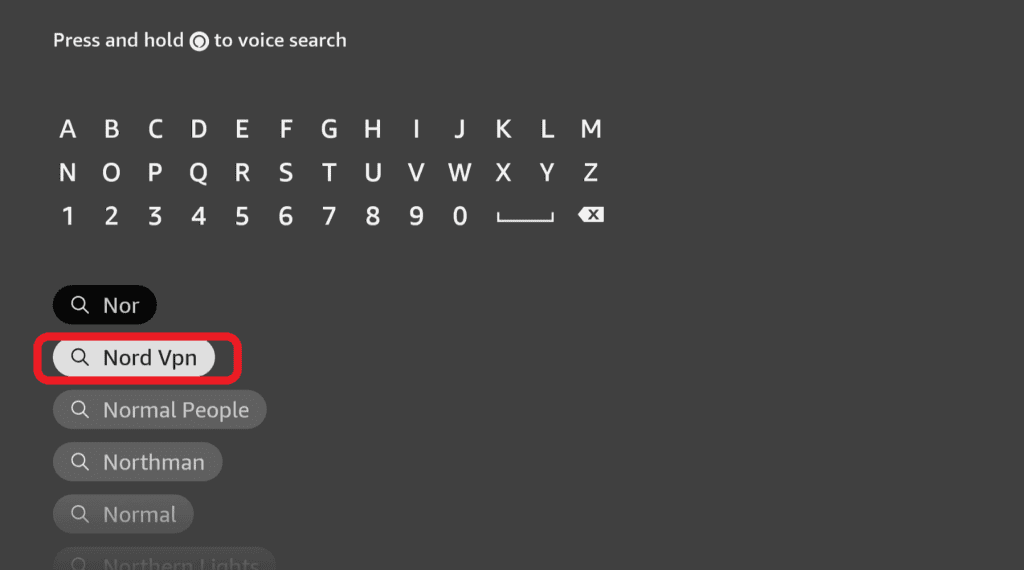 Step 4: Click on Download to install the NordVPN app on your Firestick.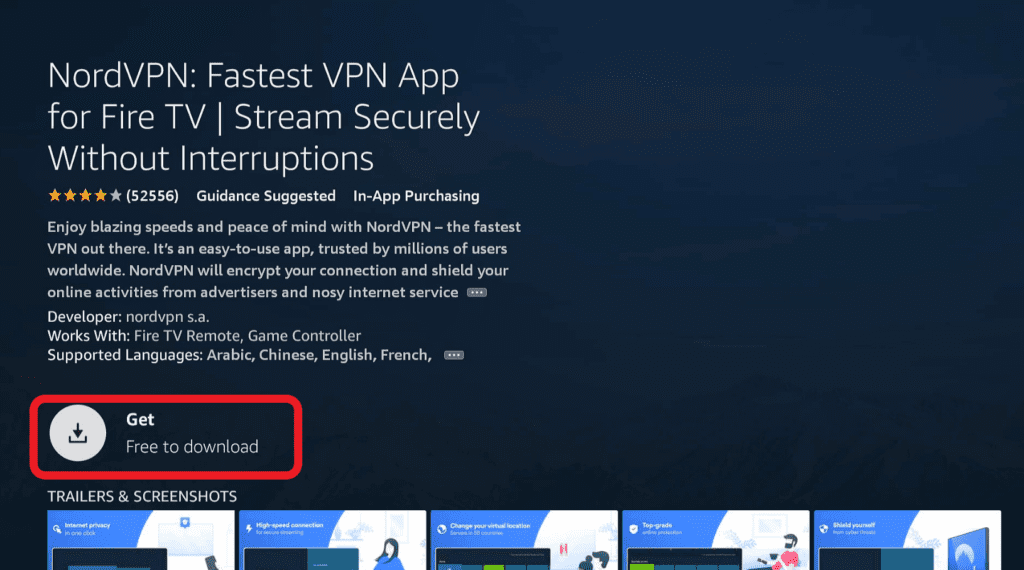 Step 5: Open up the NordVPN app and enter your login credentials. The ones you've created when signing up to NordVPN.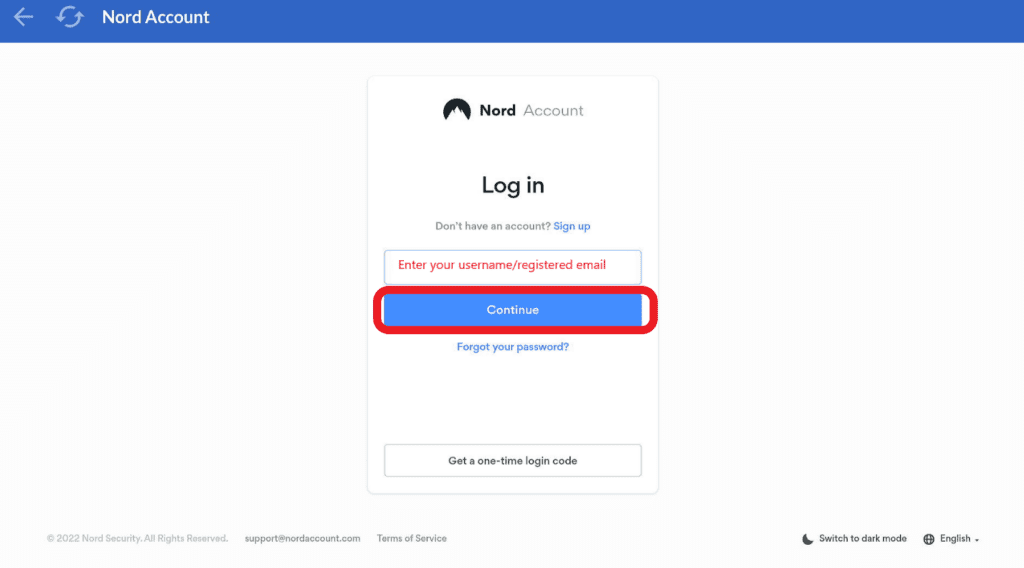 Step 6: Choose your preferred location under "All Countries" and the simply hit "Connect now"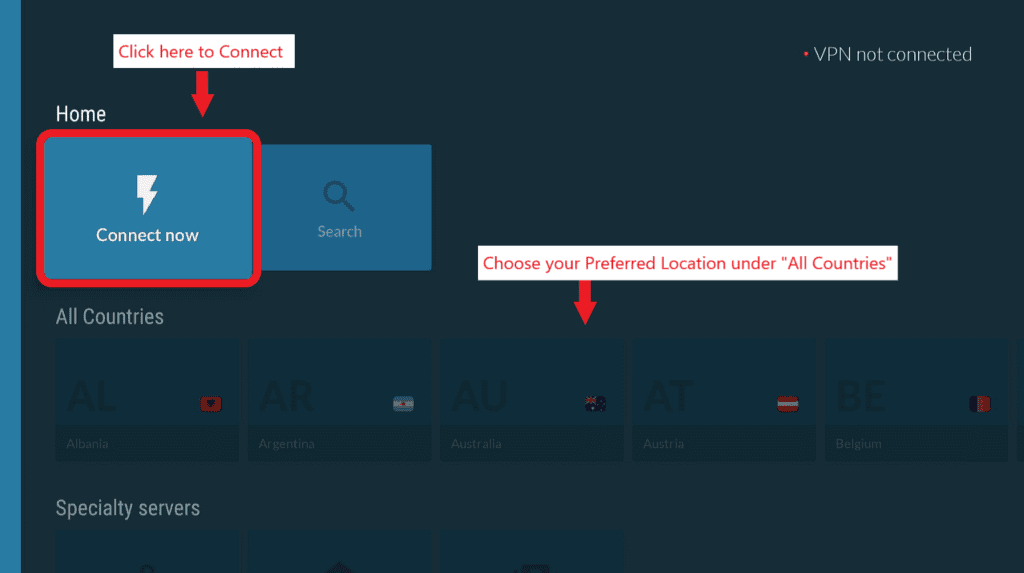 Wrap Up
StreamEast is a one-stop site if you want to enjoy football (soccer), NFL, NBA, MLB, F1, Boxing, and MMA. The site provides lots of high-quality streams, and it should be high on your list of the best streaming sites. You can use the guide above to know how to watch StreamEast on Firestick and how to stay safe using NordVPN.
Enjoy!
StreamEast: Frequently Asked Questions
Is StreamEast legal?
StreamEast is not an official site, and the site itself doesn't host any streams. However, it provides access to legally questionable streams, so it's difficult to determine its legality. To avoid falling victim to copyright infringement, always ensure that you use a reliable streaming VPN like NordVPN.
Is Stream East free?
Yes, StreamEast is completely free. To start streaming, you won't need to pay anything, and neither will you need to sign up. The website is also ad-free, although you may encounter a few ads on the sites that host the streams provided.
Which devices support StreamEast?
StreamEast is available as a website, and it can be accessed on all streaming devices. You can use it on your streaming stick/box, desktop, mobile device, and tablet.
Which are the best StreamEast alternatives?
Some of the best StreamEast alternatives are Sportsurge.net, crackstreams.me, vipbox1.com, vipleague.tv, and firstsrowsports.tv. All these sites major on live sports, and you can always check them out if you feel that StreamEast is not doing it for you. However, note that they all like in the same legal grey area as StreamEast.