After registering yourself on Xfinity's official app, you're ready to install it on your Firestick. Get the authorization code and note it down for use later. Follow these steps to get the app on your device:
Step 1: On the Firestick home screen, go to Find > Search.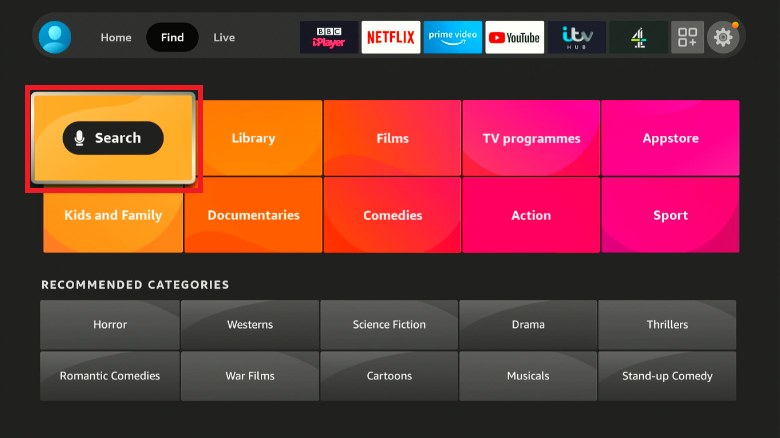 Step 2: Type 'Xfinity Stream' in the search bar and wait for the results.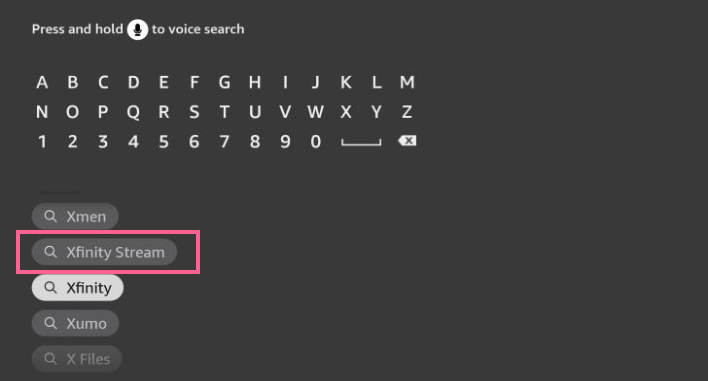 Step 3: Select Xfinity Stream from the search results. Then, select the Xfinity Stream icon.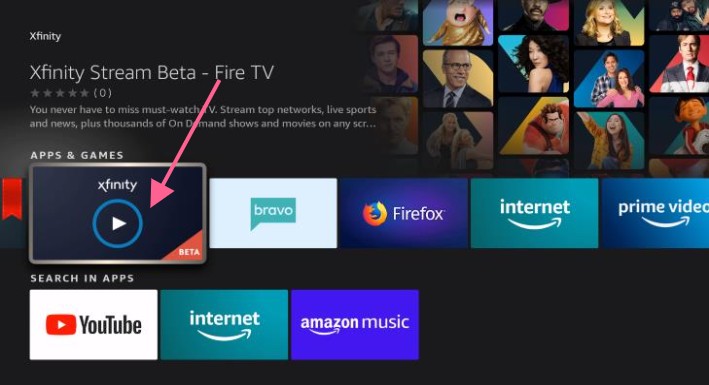 Step 4: Hit Get and wait for the download to complete.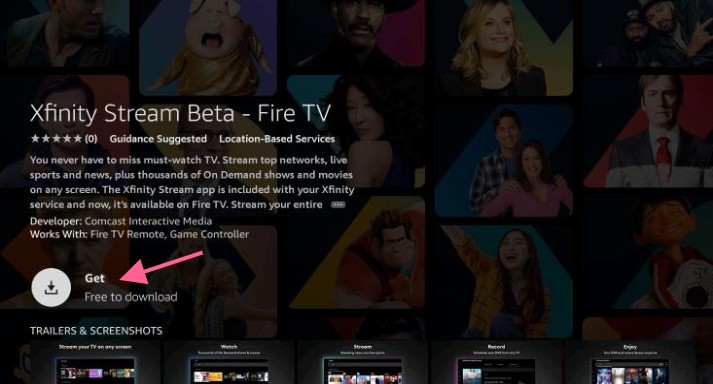 Step 5: After the app is installed, click this button to open it.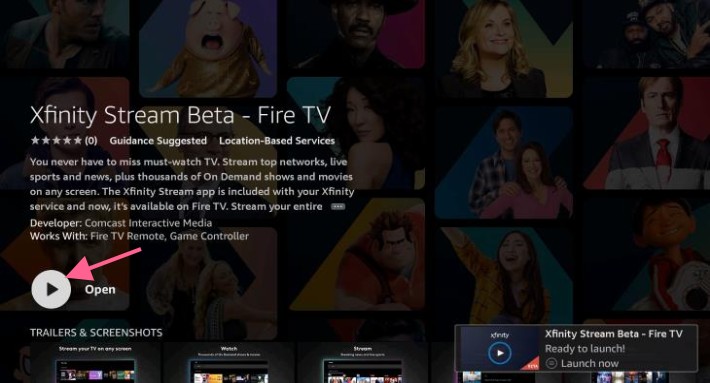 Step 6: Choose Allow when this prompt appears.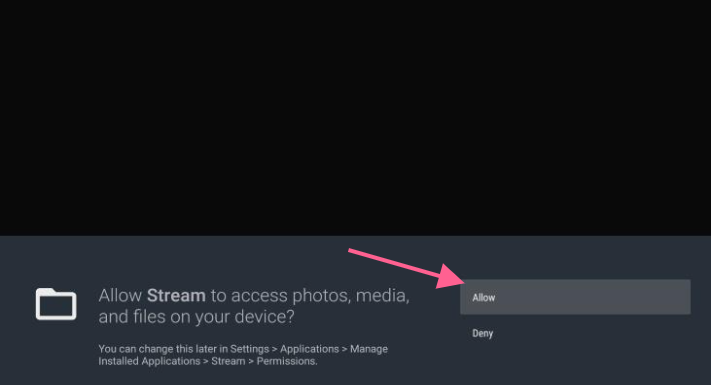 Step 7: Click Get Started.
Step 8: On any other device, open a browser and visit https://xtv-pil.xfinity.com/xtv-authn/activate
Step 9: Enter the authorization code you previously noted down on your Firestick. Click Continue. 
Step 10: Enter your Xfinity Stream username and password.
Now, you're ready to stream on Firestick with Xfinity Stream.