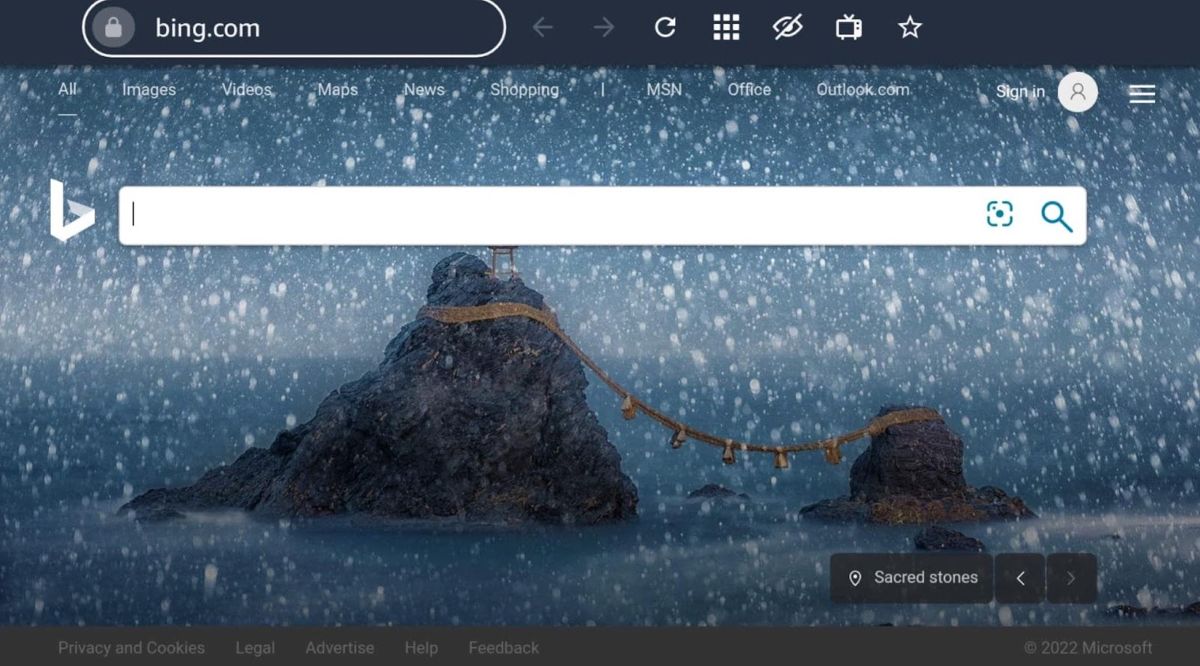 Silk browser is one of the most compatible browsers for any Firestick device because Amazon designed it, especially for Firestick devices. Silk browser has a super-friendly user interface. The Silk browser wasn't officially available on the Amazon store until recently, but you won't have to sideload it not, as it can be found on the official Firestick app store.
Much like any other browser, it allows you to browse the internet and watch content on web-streaming services. You can save passwords add bookmarks. Firestick users can access all their bookmarks by clicking the star-like button on the home page. If you don't find the button, press the menu button on your Firestick remote.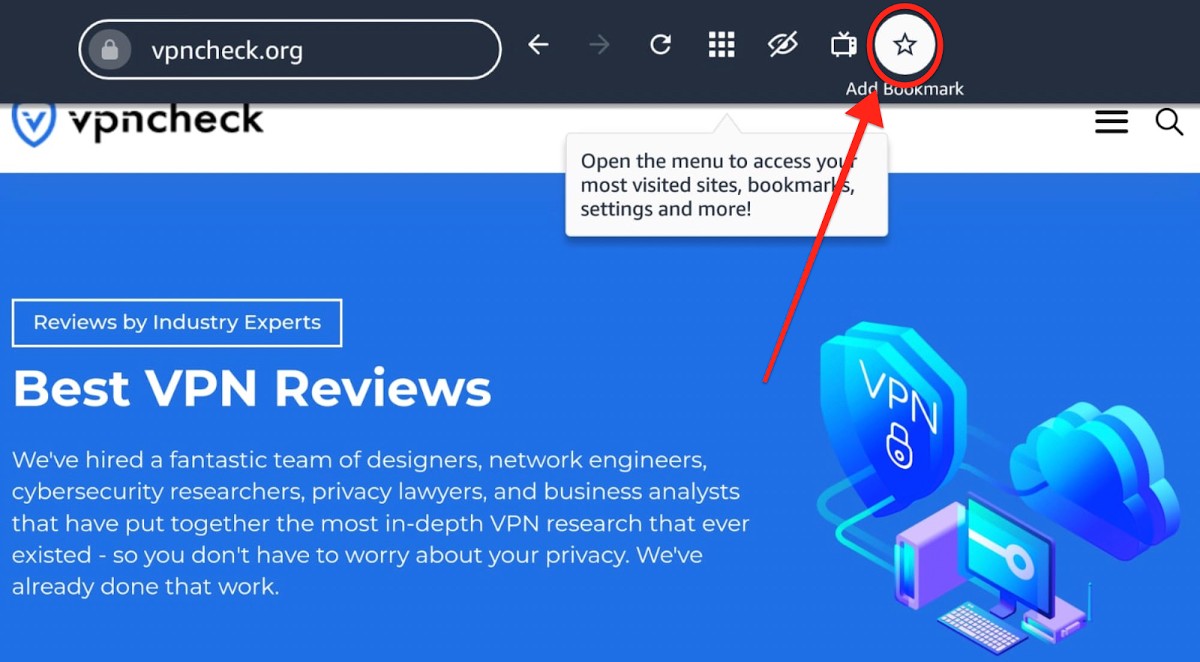 It also shows your bookmarks.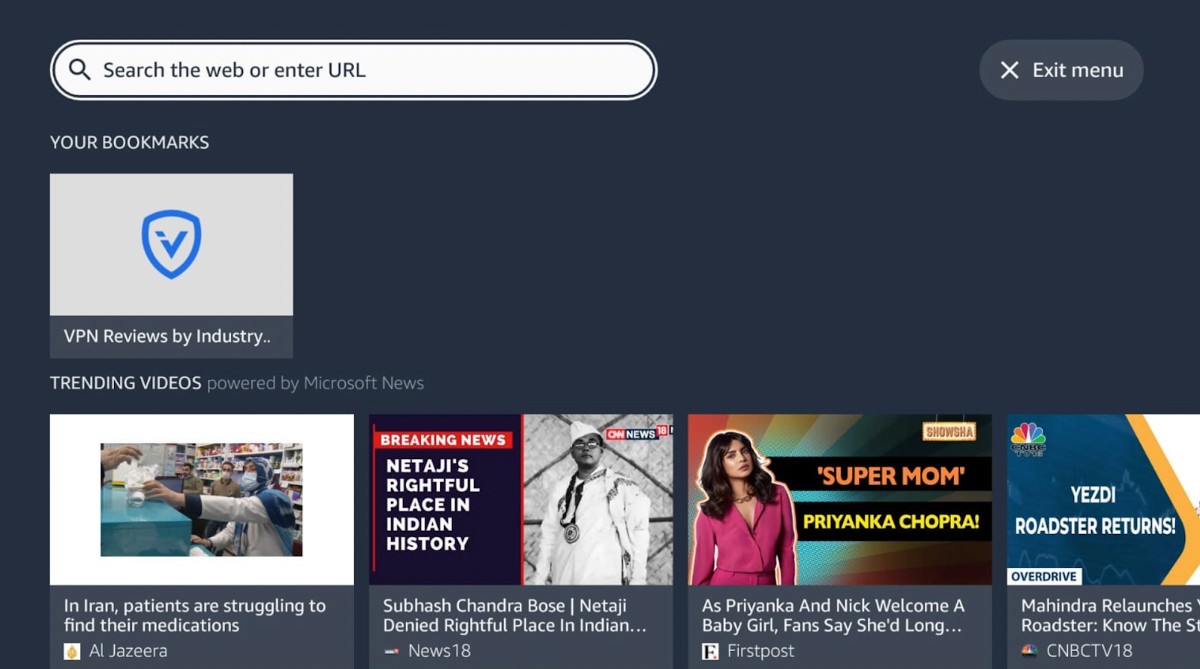 Silk browsers also save your browsing history, but you can delete it anytime or opt for private browsing. Click on clear history and data on the home screen if you want to delete your browsing history on Silk Browser.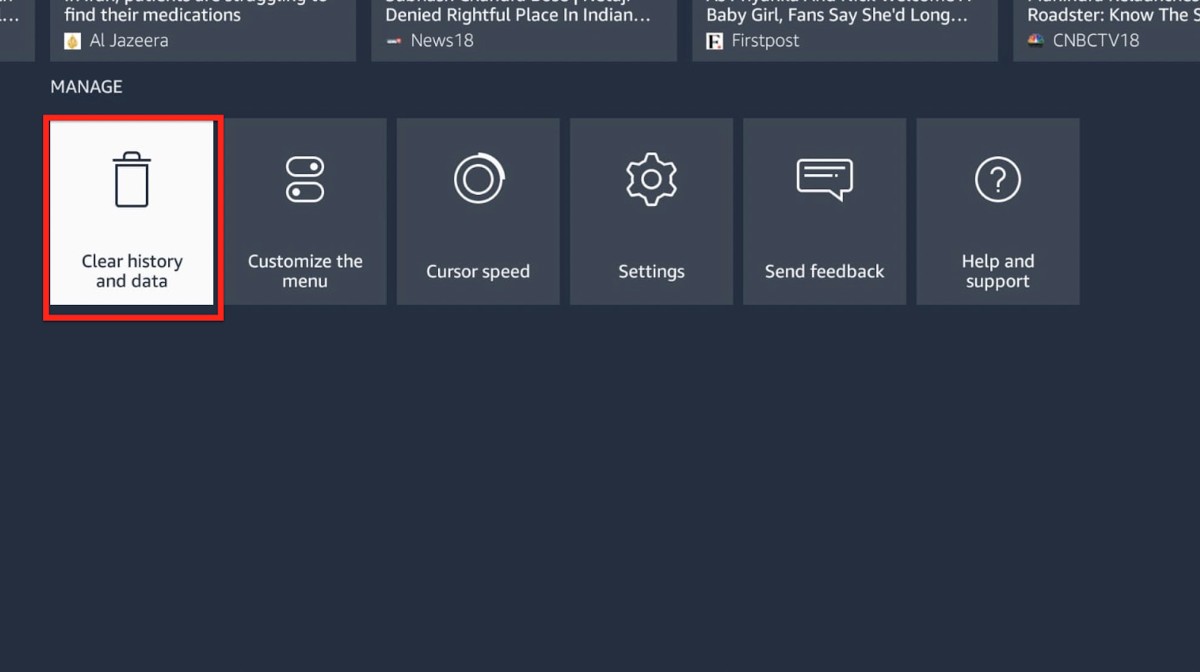 It also allows users to load the desktop versions of websites, which can sometimes be a better experience. If you want to use the desktop version of a website, simply click the TV icon located on the top-right corner of your screen.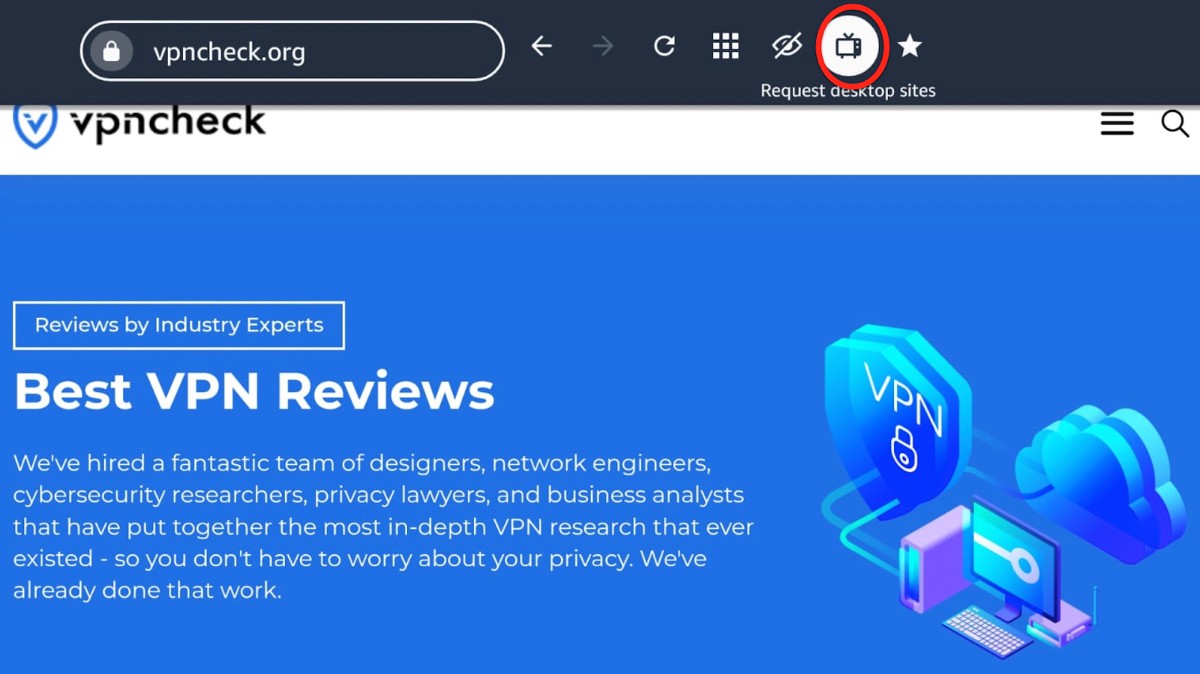 You can also use voice commands to search for anything. In fact, it also supports Alexa. So you don't need to press a button at times to use it. Moreover, its parental control settings allow users to block any site.
Silk Browser has Bing as its default search engine. However, you can always select a new default search engine as per your preference. Follow these steps: 
Click on Settings at the bottom of your screen and go to Advanced screen.

Go to Seach engine. 
You will get a list of many search engines like Google, Bing, Yahoo!, DuckDuckGo, etc. Select the one you prefer.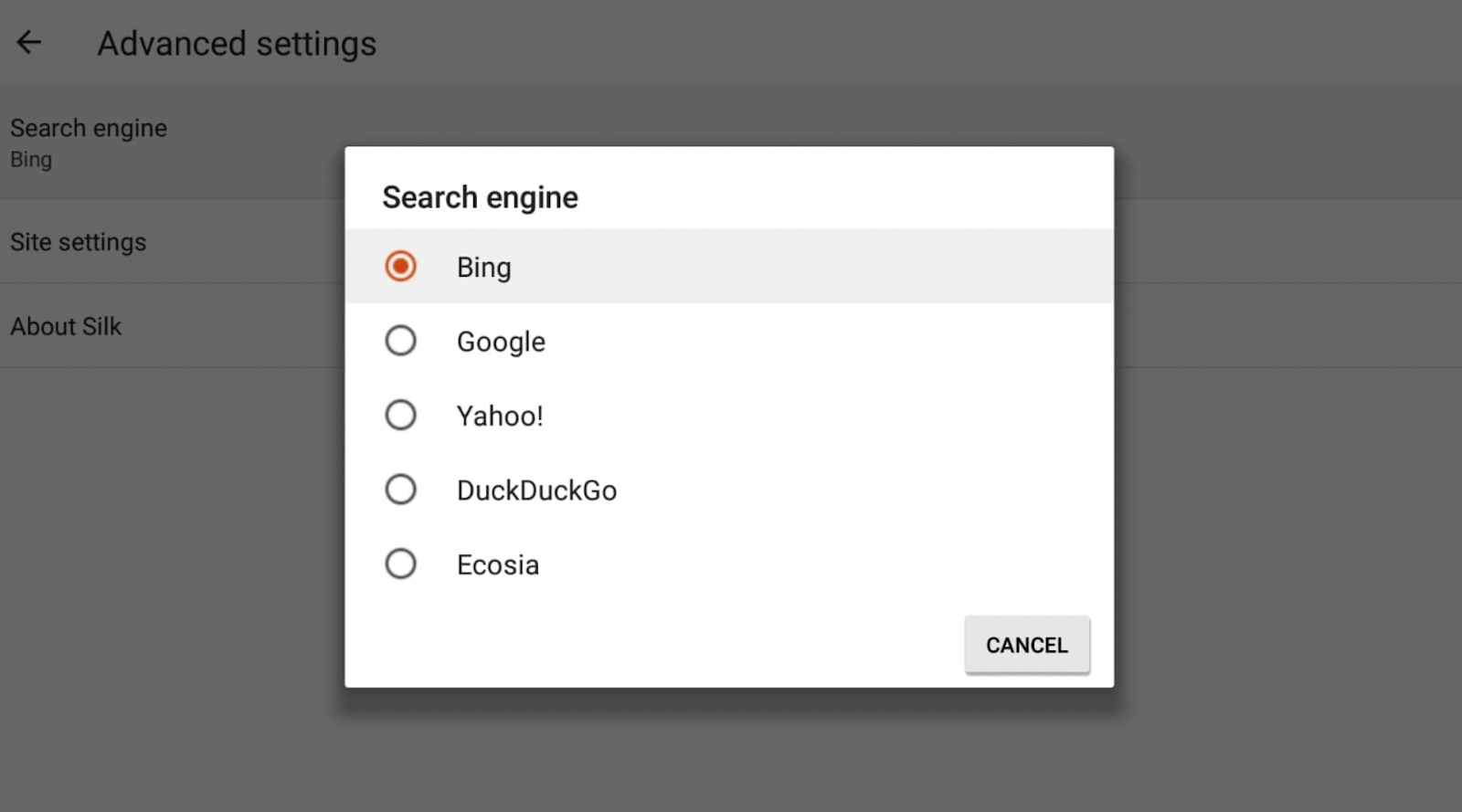 There are many other settings that you can change and make your experience better. For instance, you can manage passwords, addresses, and personal information. You can change privacy settings, accessibility tools, cursor and scrolling speed, Parental controls, and more. You can also get private browsing.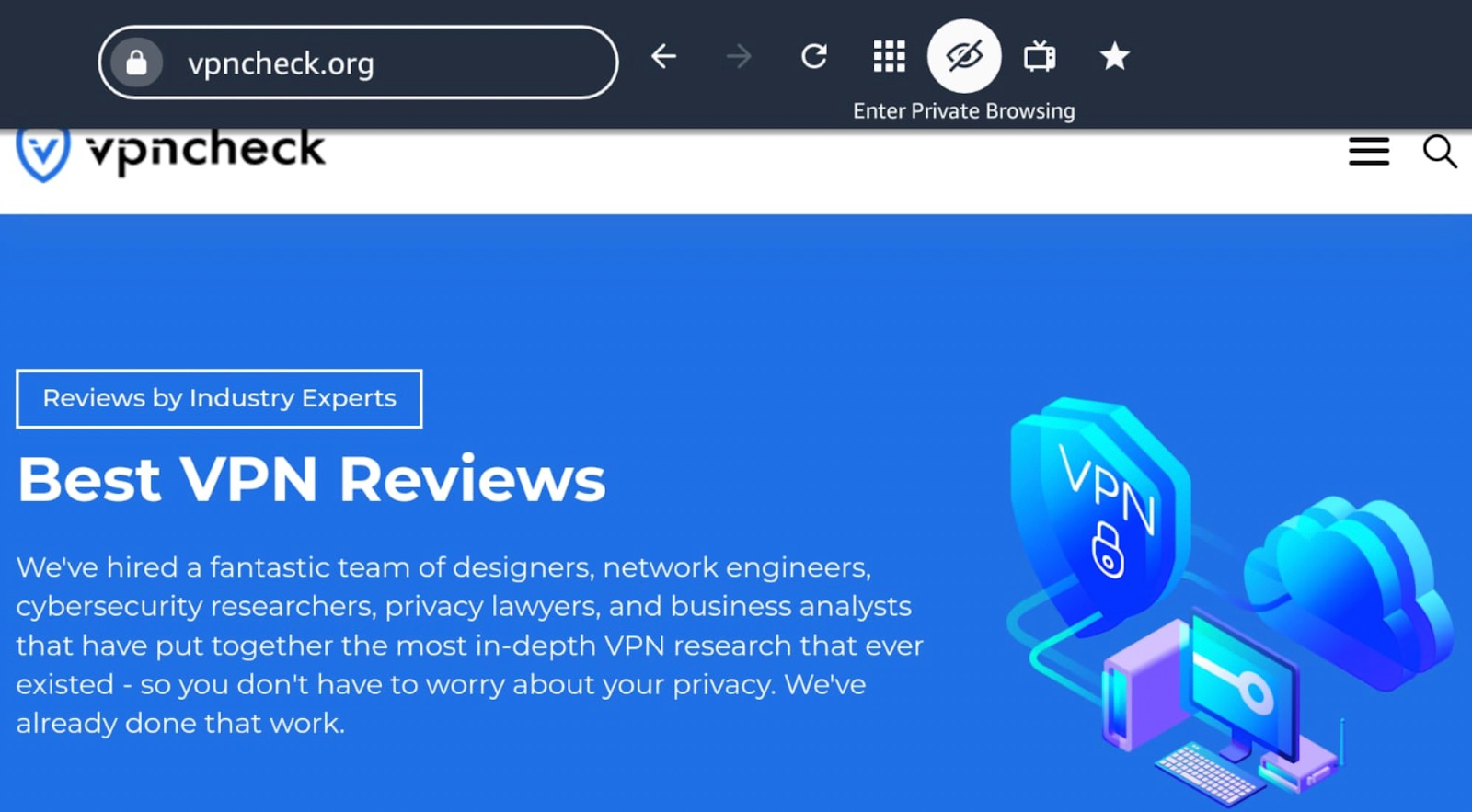 Let's list down some pros and cons of using Silk Browser on Firestick: 
Pros: 
Friendly User Interface. 

Voice command available. 

Website desktop view available. 

Allows changing default search engine. 

Parental Control. 

Officially available on Amazon app store. 
Cons: 
Doesn't allow syncing browser settings across devices. 

Users cannot cast tabs from other devices. 
Let's move to our next choice – Downloader.