Now that you have installed Mouse Toggle for Fire TV, the next step is to ensure that the app is configured correctly and the service is working as expected.
Start by opening Mouse Toggle on your Firestick by going to the Apps & Channels section.
Now, toggle the button next to Enable the mouse service to turn it on.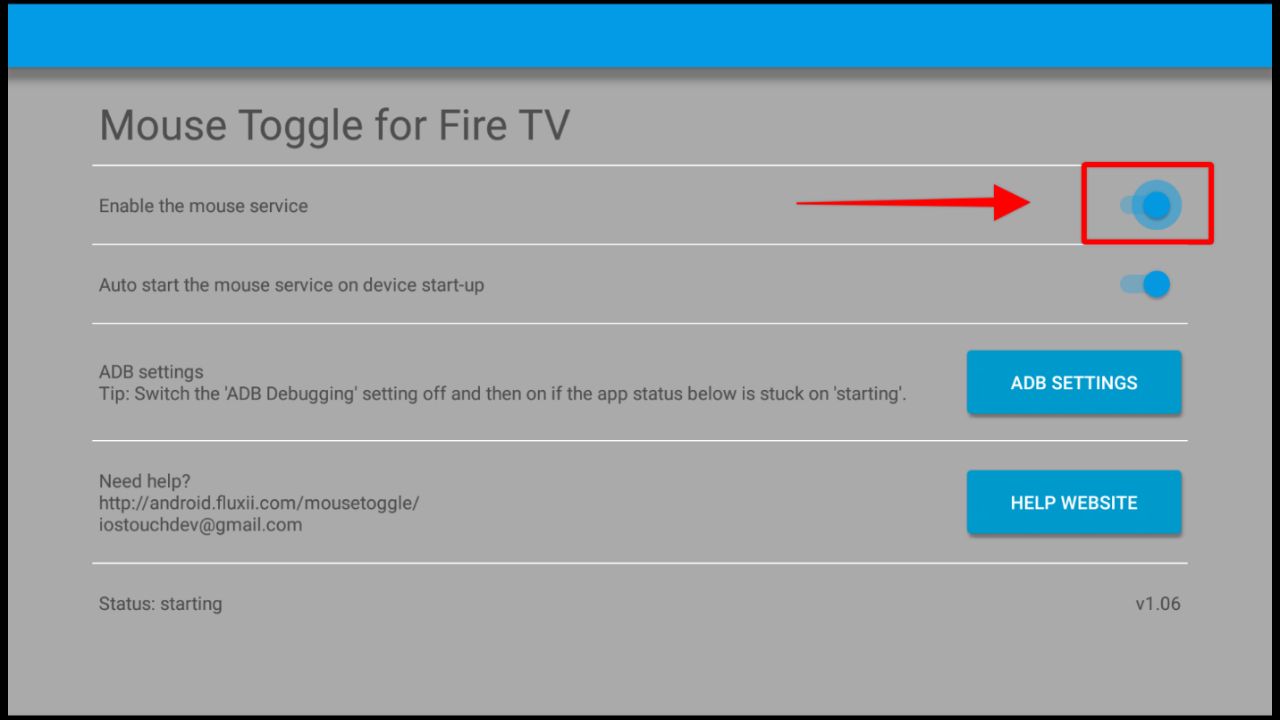 This will bring up a USB debugging pop-up screen. Check the box Always allow from this computer, then click OK.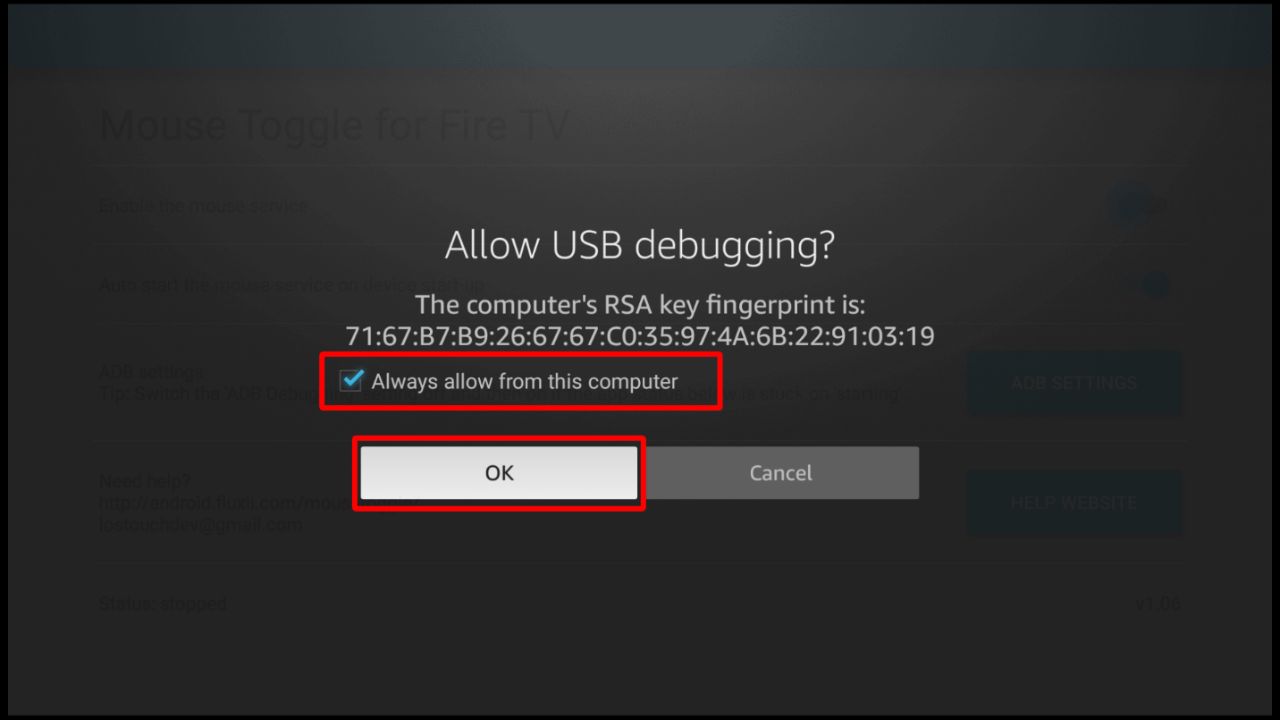 Now, everything is set. You can activate Mouse Toggle by double-clicking the Play/Pause button on the remote. This should bring up a round curser that can be moved to any location on the screen. To scroll with the mouse, just use the direction keys on the remote.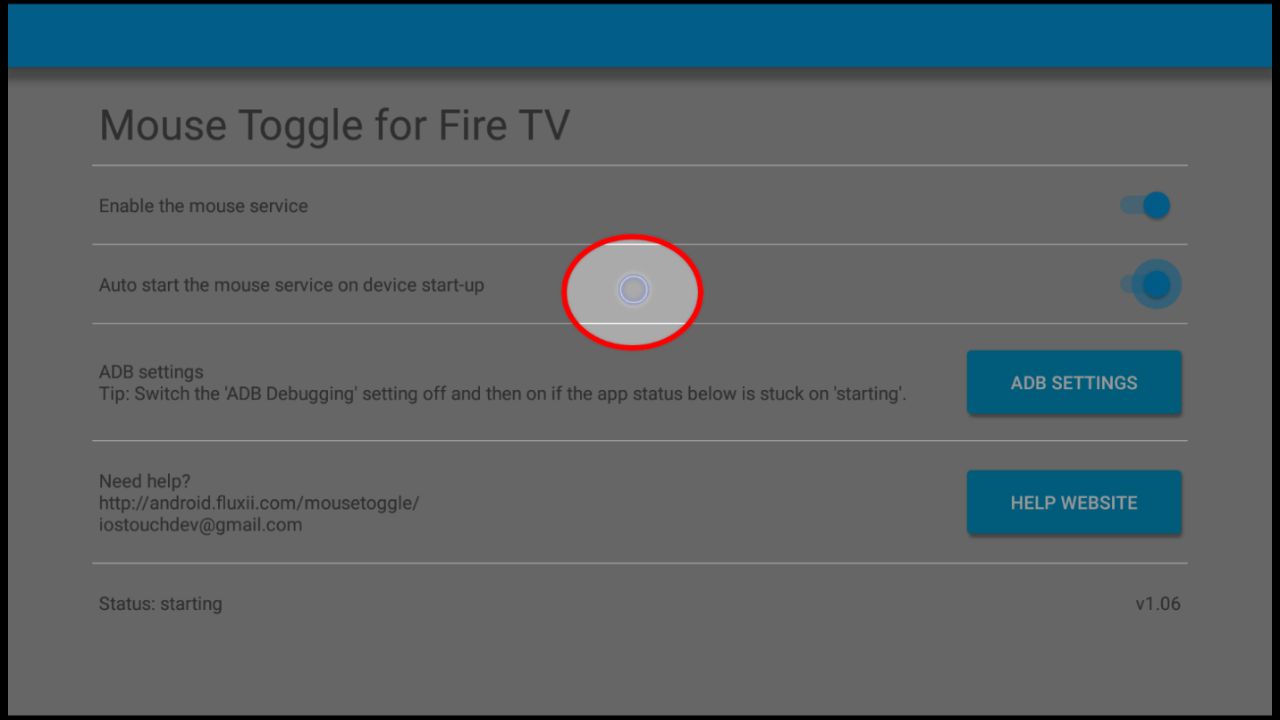 If you have an Android app that has been proving problematic, you can open it now and start Mouse Toggle. For this guide, we'll use CyberFlix, one of the most popular third-party streaming apps. You can check out our guide on how to install CyberFlix TV on Firestick if you haven't installed it.
When you open CyberFlix, you can double click the Play/Pause button to activate Mouse Toggle. The round cursor will now appear, and you can use it to go to the menu option on the top left side.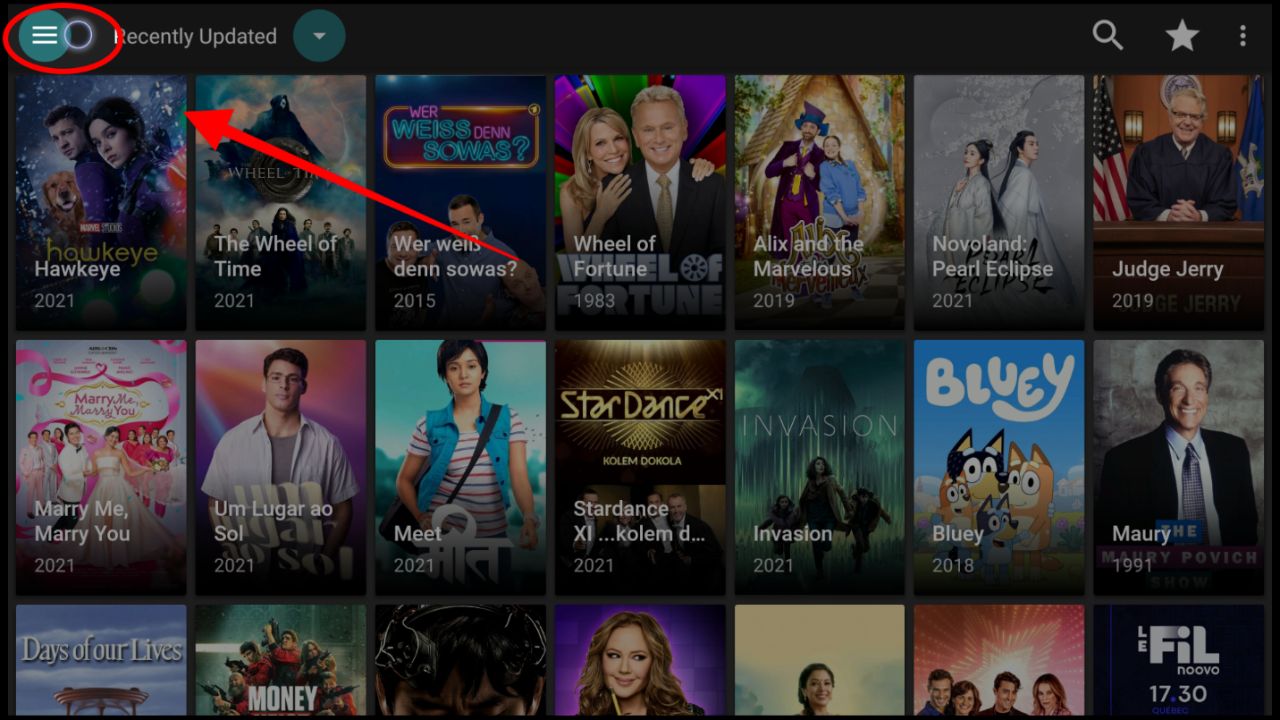 You can then scroll through the options comfortably using the direction keys.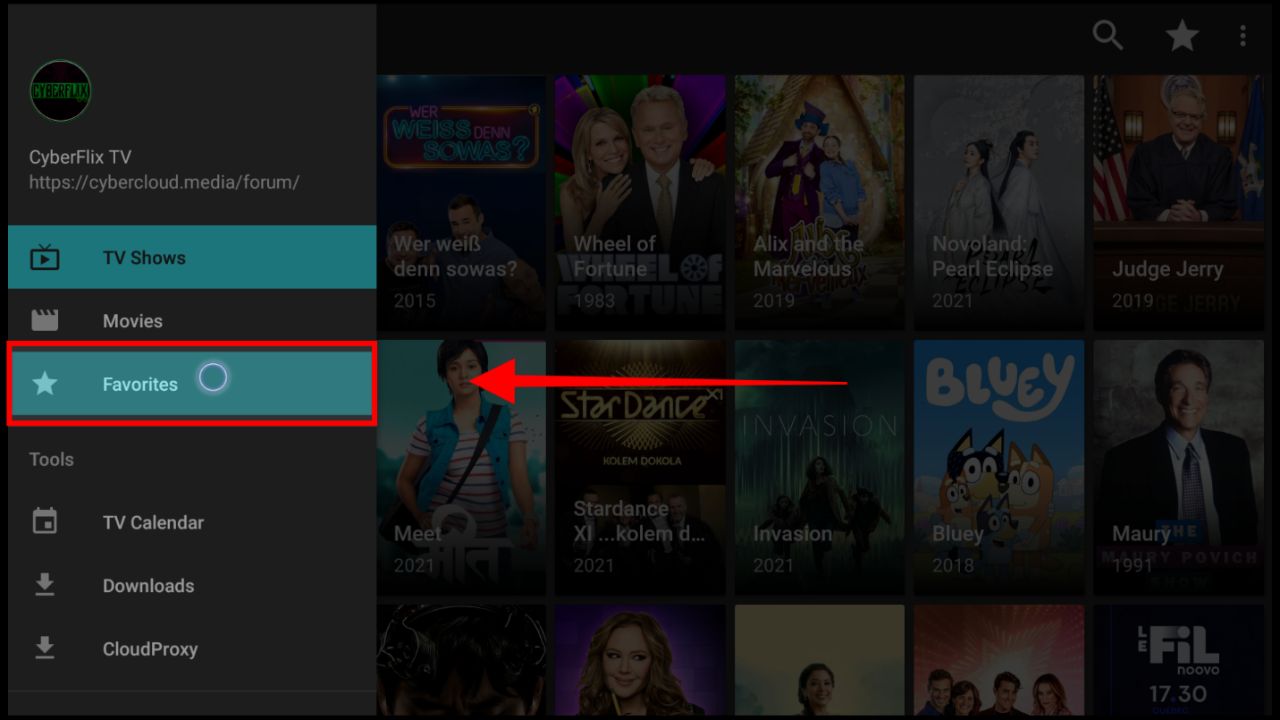 To disable the cursor, just long-press the Play/Pause button, and it should disappear. You can then continue to use your Firestick remote normally.