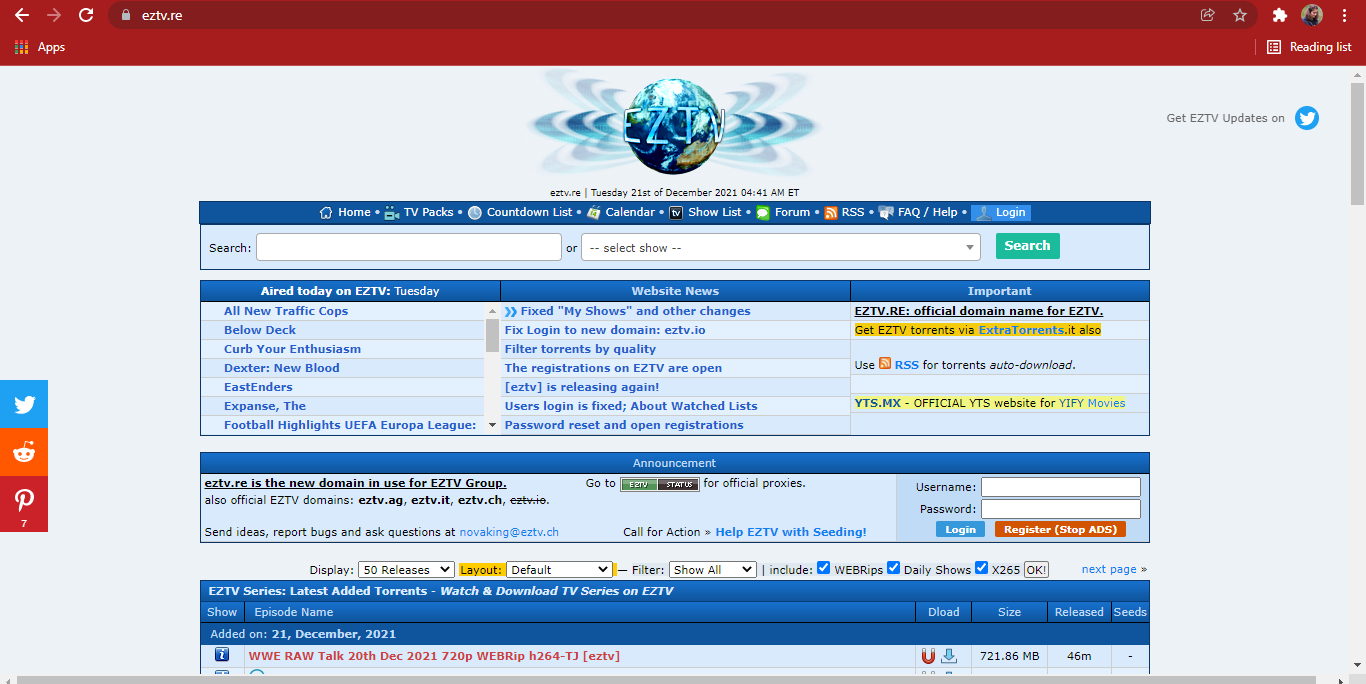 EZTV might not be a big contender in the torrenting world because of its interface compared to the torrents mentioned above.
Also, the metrics compared to others are somewhat lower. But it deserves a spot on this list because of several reasons.
EZTV has a massive and enormous collection of TV shows all over the web, and no other torrent site can compare to EZTV's database of TV shows.
The community is also very active, making it possible for new episodes of shows to be updated quickly. Because of this reason, even though with certain drawbacks, people still use the site.
Like the other torrent sites, this site also has multiple proxy URLs. Some of them are
As you may know, millions of people over the globe use torrent sites to access, upload, and download content. Any file you download might be affected by malware, virus, and trojan. So make sure to read the community review section (if available) before you download anything.