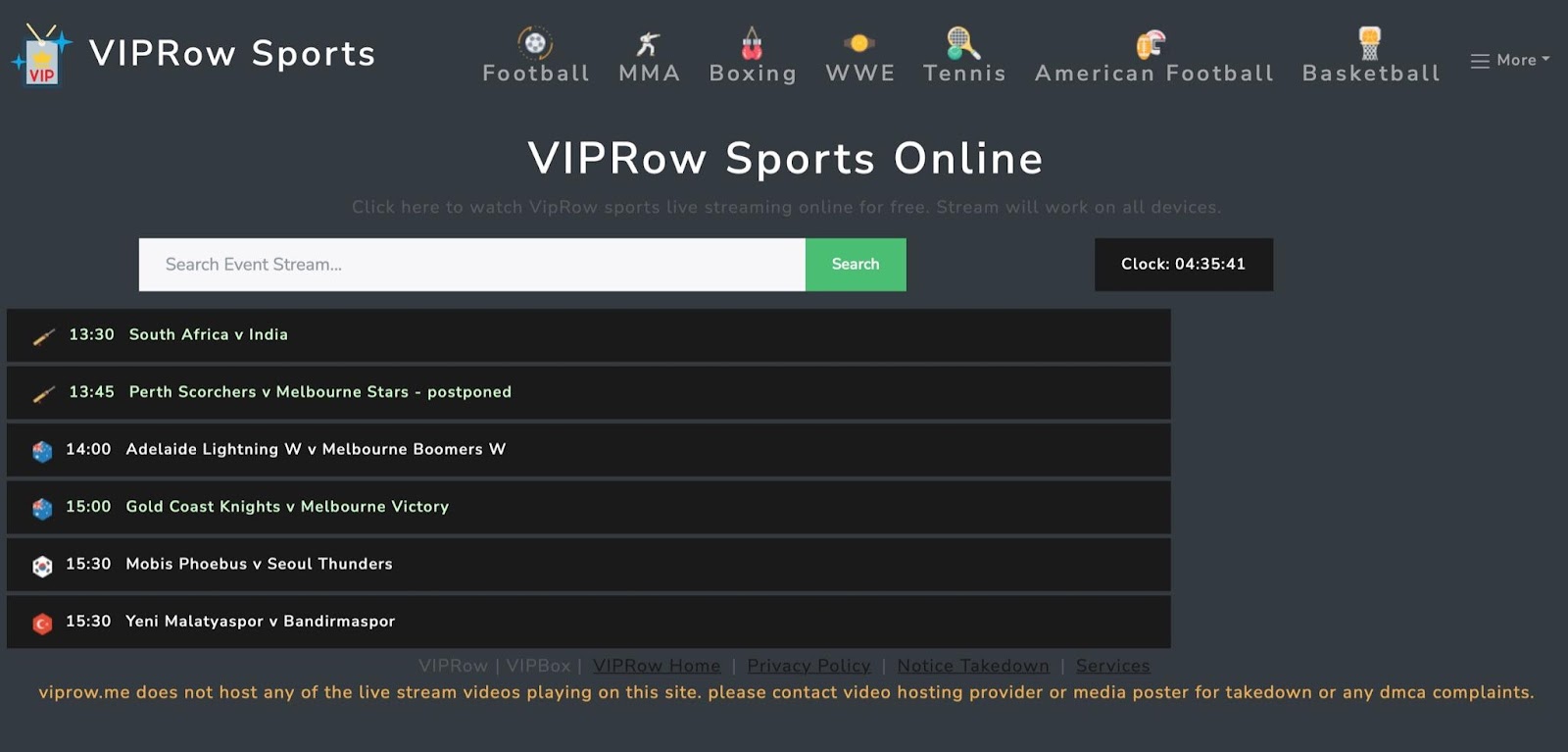 Monthly Visitors: 433,000
Ad Annoyance: 4
VPN Friendly: Yes. Use ExpressVPN for a better connection. 
Alternative URLs: viprow.net, vipboxtv.se
VIPRow allows you to watch a range of sports, including tennis, baseball, football, wrestling, boxing, basketball, rugby, racing, golf, and so much more. It is a free streaming service where you have access to pretty much everything in HD. In fact, you will find it better than VIPLeague in terms of options and compatibility. 
Unlike other streaming services, it doesn't have an official application. You have to use your browser to access VIPRow. With this site, you can watch NBA, MLB, EPL, NFL, and so much more. Moreover, it also offers engaging content like trivia. While watching NBA streams, for instance, you will find questions like "Who scored the highest in the NBA?" These questions make the streaming experience more fun.