Once you open USTV247, you'll note that the site lists channels according to alphabetical order. You can use your Firestick remote to scroll and explore the list.
If you wish to narrow down your USTV247 channel list, you can use the categories on the top side menu to select between US News, Entertainment, Kids, and Sports.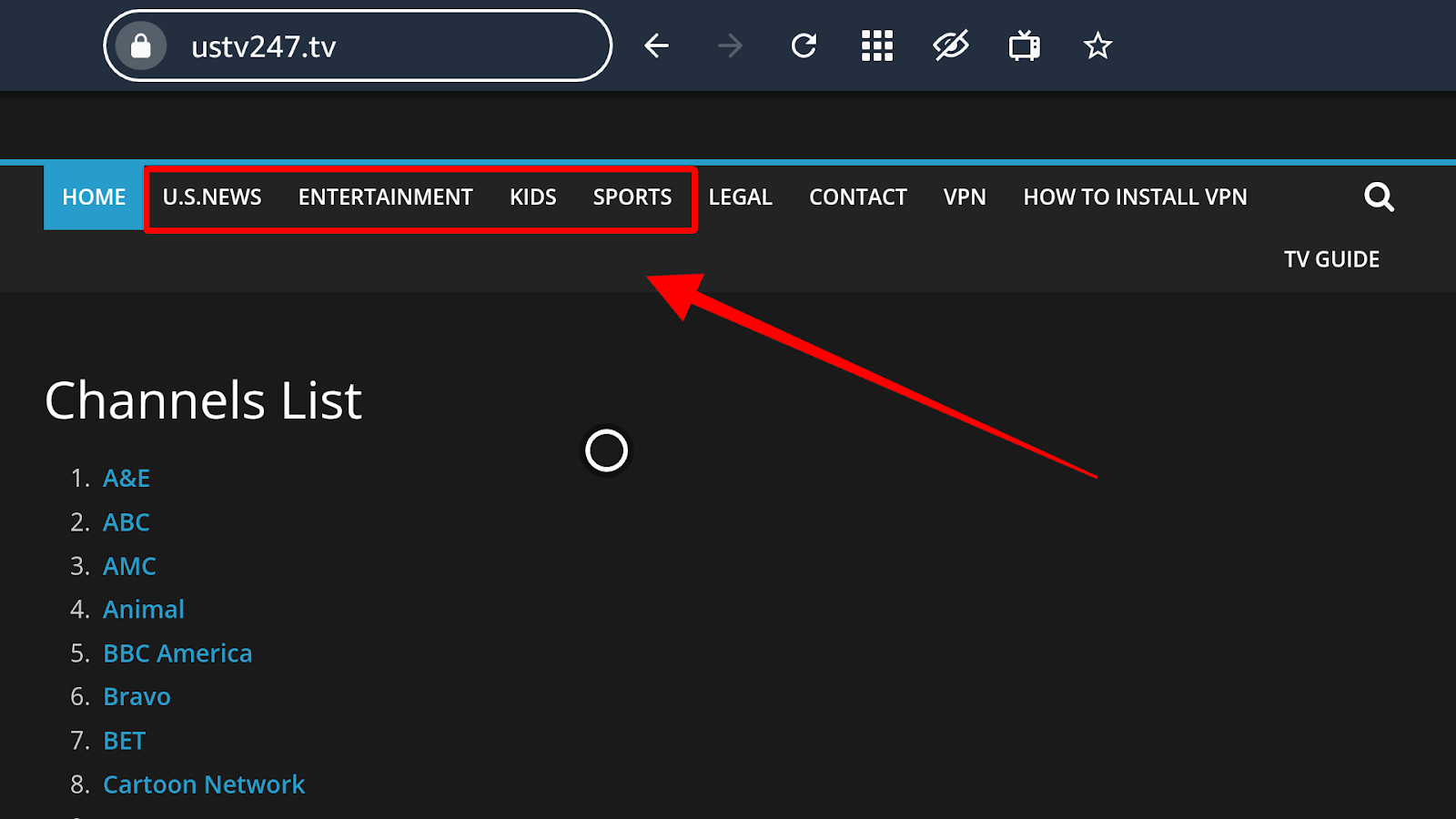 This will filter the USTV247 channel list depending on the category you have selected.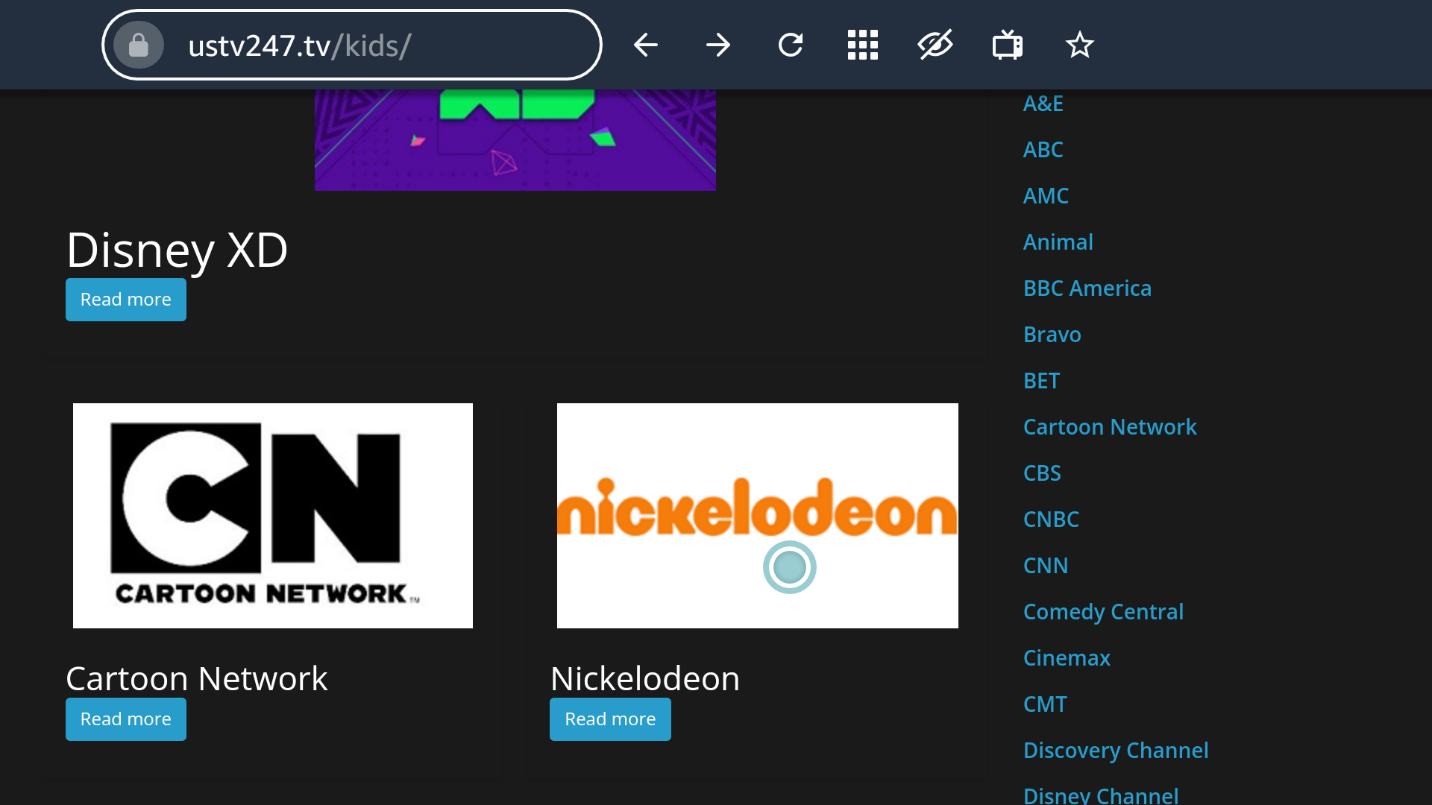 From there, you can select the channel you want to watch. This will open the channel page, and the stream will start playing immediately. In case it doesn't, you can click the play button.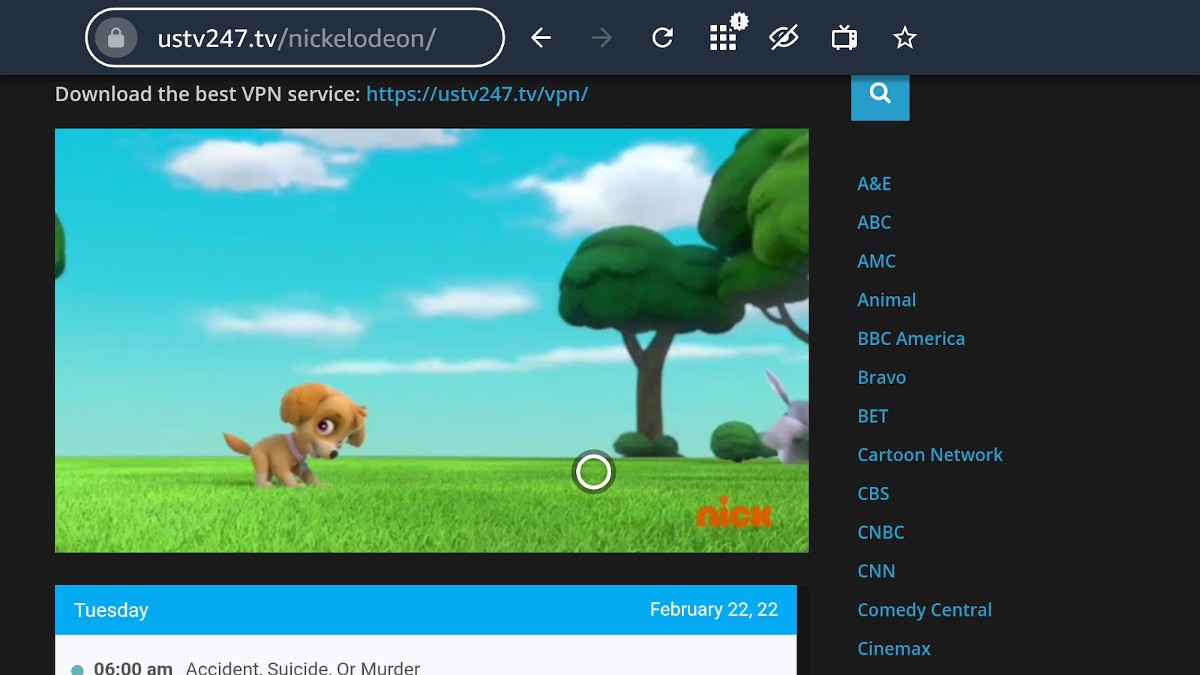 To enhance your streaming experience, you can set the stream to full screen using the button on the bottom right side of the player.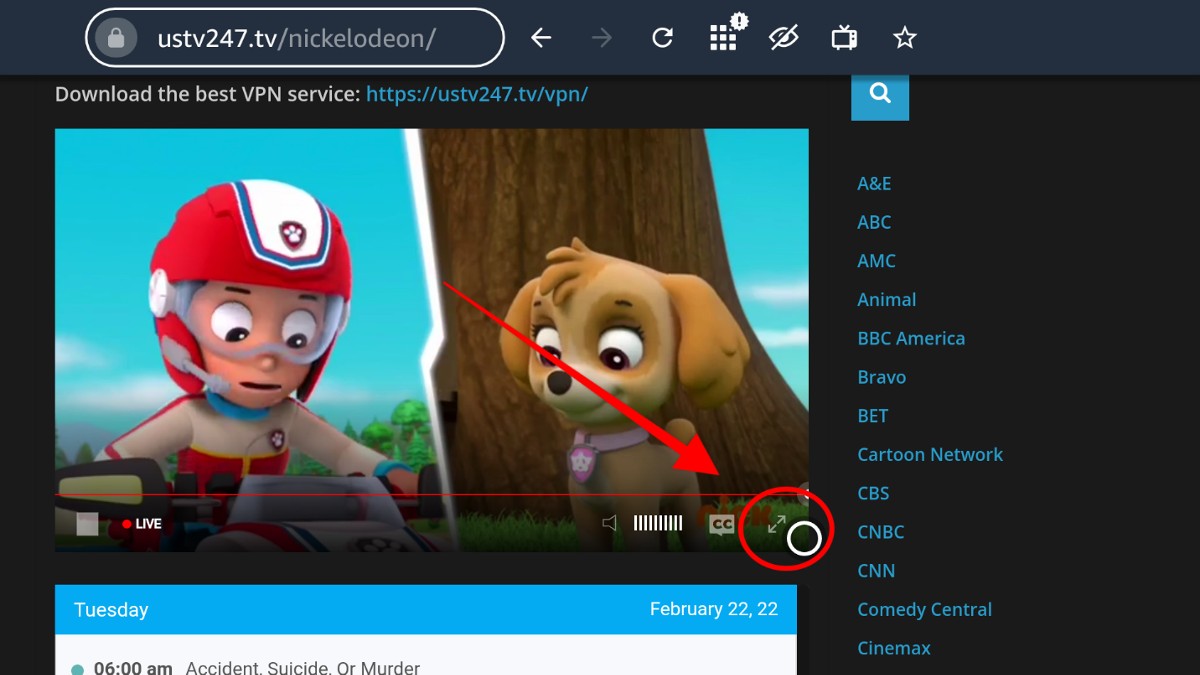 Enjoy streaming in fullscreen!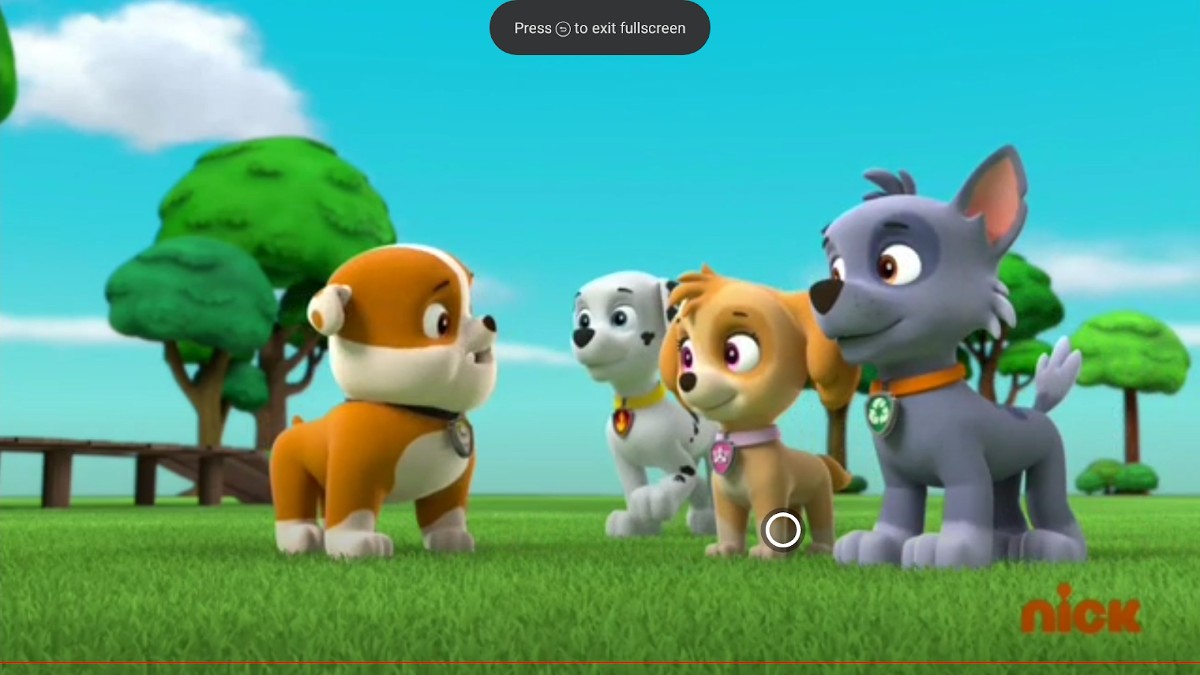 Besides streaming, the channel page also shows the TV schedule on the lower side of the player.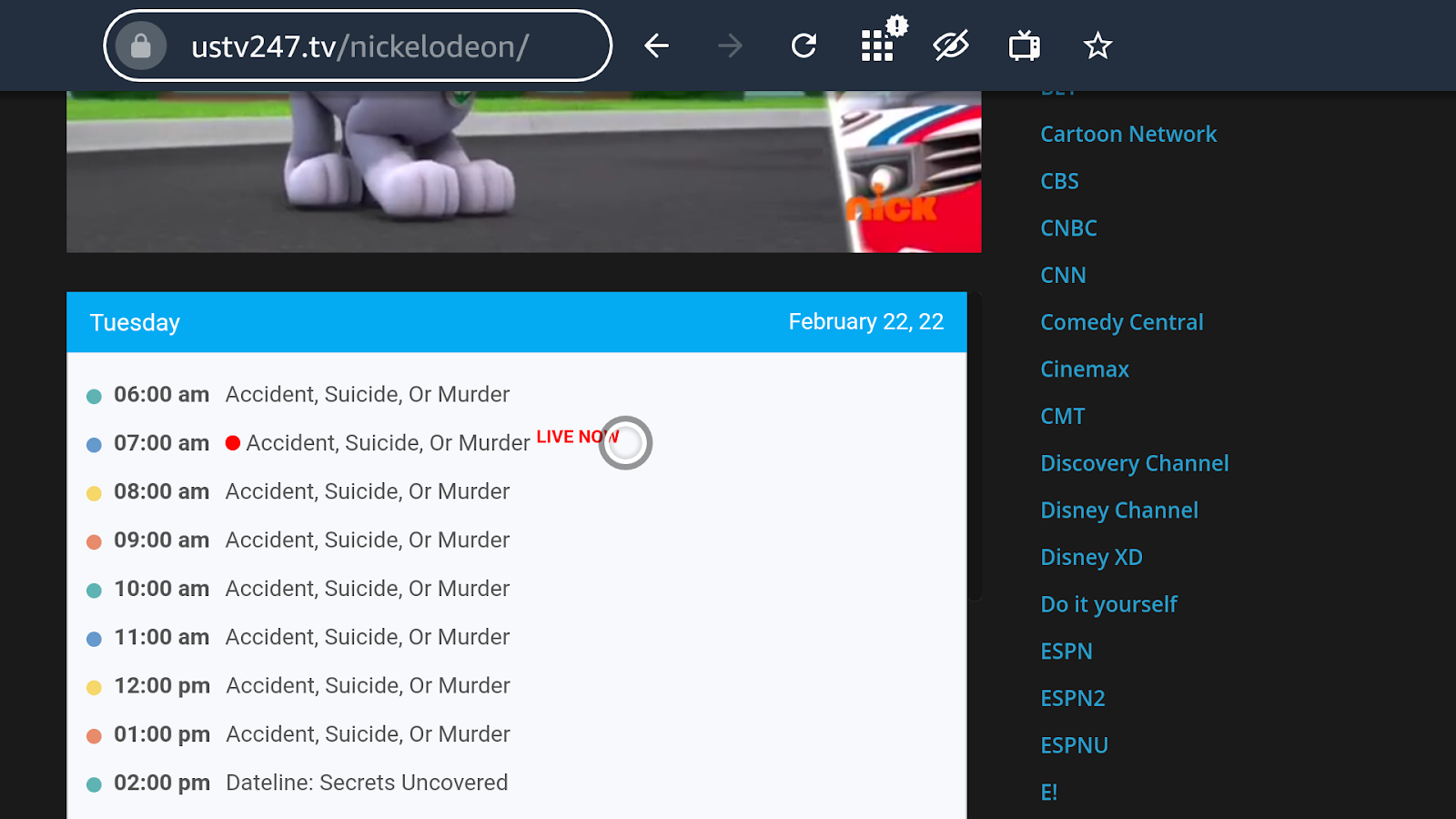 To view the comprehensive schedule for every channel, click on the TV Guide option on the top right side.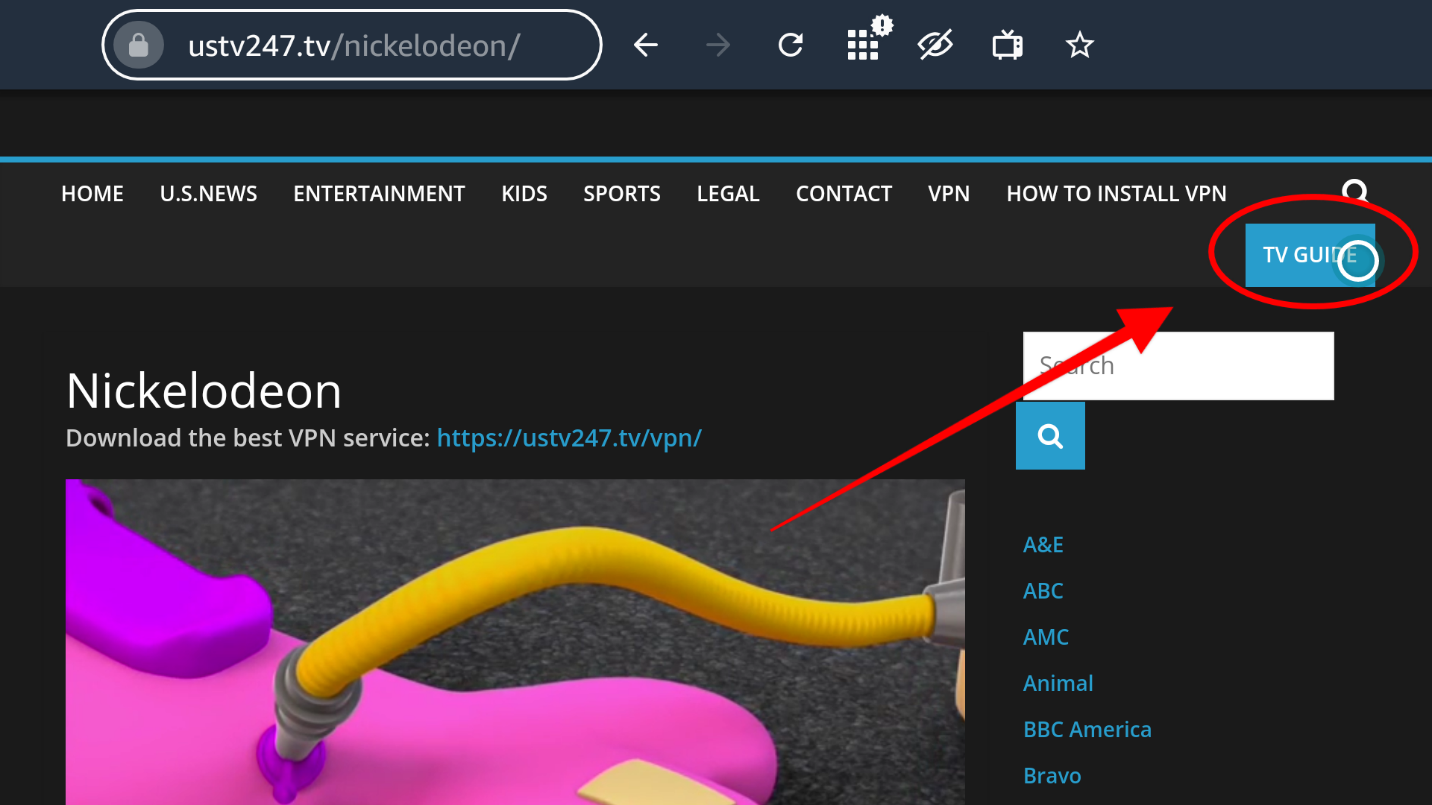 You can then scroll through to see the schedule of the channel you are interested in.